Everyone in my family is excellent in the kitchen, but it's my brother-in-law that takes the title of pancake master. My sister's husband Chris makes the most amazing pancakes every weekend for his family. I live for them anytime I go visit. He's always inspired me to maintain that tradition in my house. Very few weekends go by here when I haven't made a batch of pancakes. My favorite version that Chris makes is banana chocolate chip pancakes, so this weekend I made my own!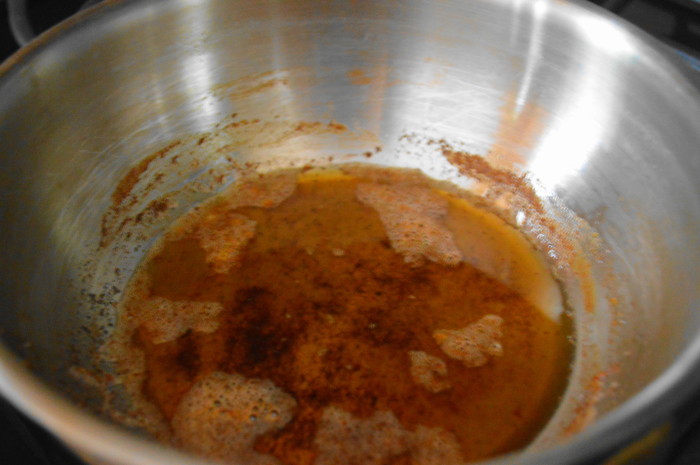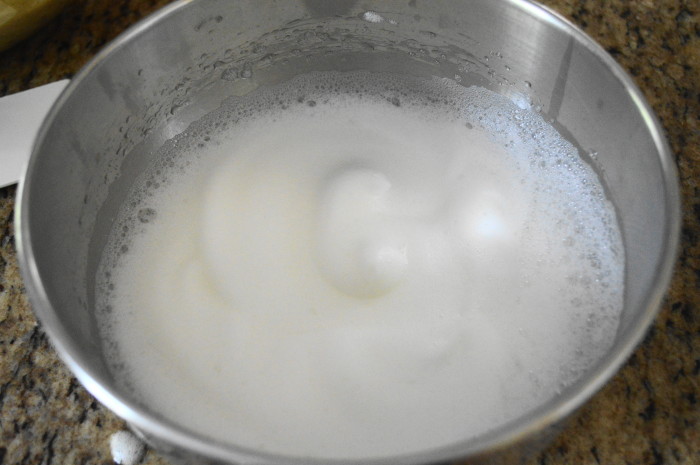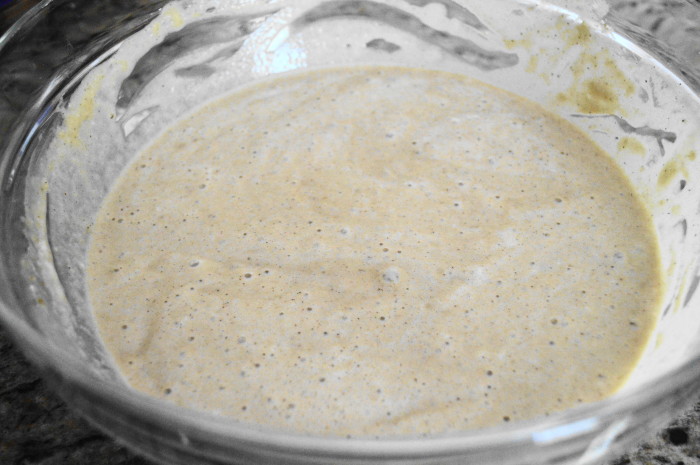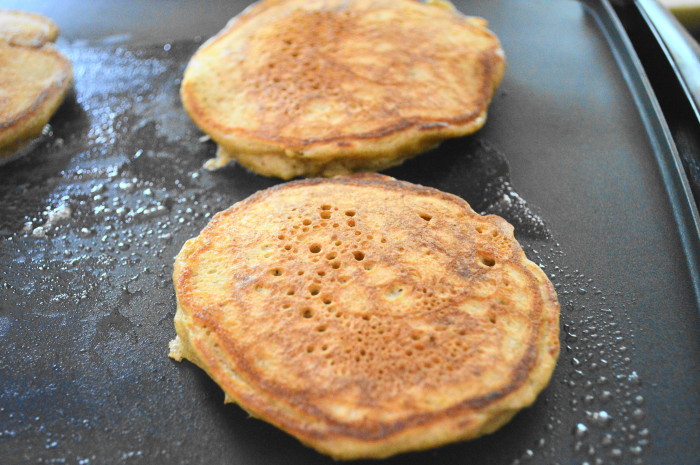 Once the banana chocolate chip pancakes cooked I plated them with banana slices, walnuts, additional chocolate chips and maple syrup. Oh my goodness, they were heaven! I think they would have made my brother-in-law pancake master proud. There were lots leftover since this recipe yielded me 21 pancakes. I froze them in stacks of 3 to reheat whenever I want. Hello breakfast for dinner this week. Hope you all enjoy them! xoxo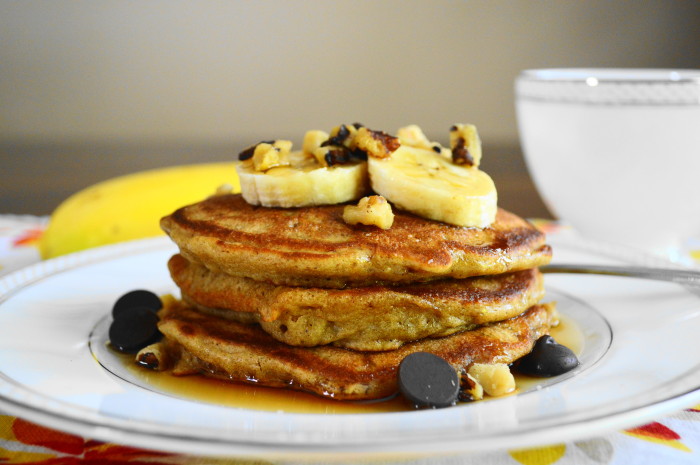 SaveSave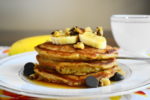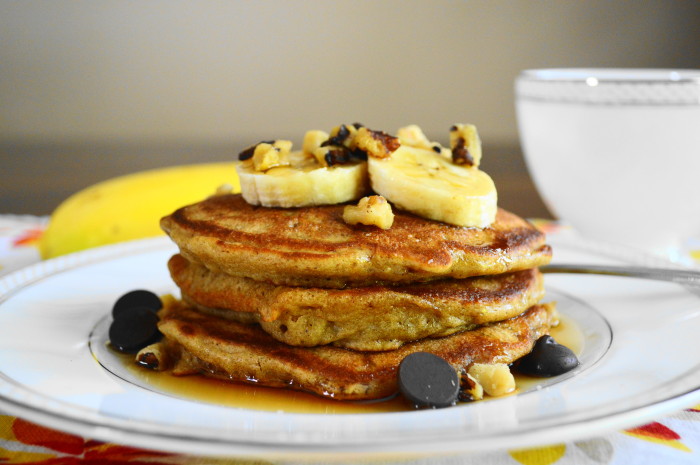 Banana Chocolate Chip Pancakes
Ingredients
1/2

stick

butter

plus additional for greasing the griddle

2 1/4

cups

flour

3/4

cup

dark brown sugar

3

tablespoons

baking powder

1/2

teaspoon

cinnamon

1/4

teaspoon

salt

3

whole

eggs

separated

1 3/4

cups

almond or regular milk

1/2

teaspoon

banana extract

2

whole

bananas

finely minced, plus additional slices for garnish

1 1/2

cups

chocolate chips

plus additional for garnish

chopped walnuts

as needed for garnish

maple syrup

as needed for drizzling on top
Instructions
In a small pot, melt the butter over medium high heat. Let the butter gently cook and bubble until it starts to get brown. It usually takes about 2 minutes and the butter will smell wonderfully nutty. Immediately take the pot off of the heat and let it cool. Meanwhile, start on the rest of the batter.

In a large mixing bowl, whisk the flour, brown sugar, baking powder, cinnamon and salt together to aerate the dry ingredients. Separate the eggs into two separate bowls. In the bowl with the yolks, add the almond milk, banana extract and cooled brown butter and whisk them together.

Pour the wet ingredients into the bowl of dry ingredients and whisk it all together gently just until a batter forms. A few lumps are ok. Then get out a hand mixer and whip up the egg whites for a minute or so until they look like fluffy clouds. Use a spatula to gently fold the egg whites into the pancake batter. If possible, cover the bowl and let the batter rest in the refrigerator for 30 minutes.

Pre-heat a large electric griddle to 325 or heat a large griddle pan on the stove over medium high heat. Grease it lightly with a little butter. Ladle the batter in the desired sized portions onto the griddle and let the pancakes puff up and cook on the first side for about 4-5 minutes.

While they cook on the first side, sprinkle the finely chopped banana and some chocolate chips into the pancakes. As they start to puff up, they'll just enrobe the goodies. Flip them over and allow them to cook completely for another 4-5 minutes on the other side. Repeat with the rest of the batter in batches until it is gone.

Serve the pancakes with extra banana slices, chocolate chips, chopped walnuts and maple syrup on top. This recipe makes a lot, so any leftovers can be frozen in small stacks to be reheated when needed. Enjoy!
SaveSave