These Asian panko crusted pork chops came about out of necessity. It had been a crazy week and I realized in the morning that we had nothing planned for dinner that night. We've all been there, right? I spied pork chops in my freezer and the rest was history! I used what I had in my pantry to make the marinade. With all of the Asian influence it had so much flavor!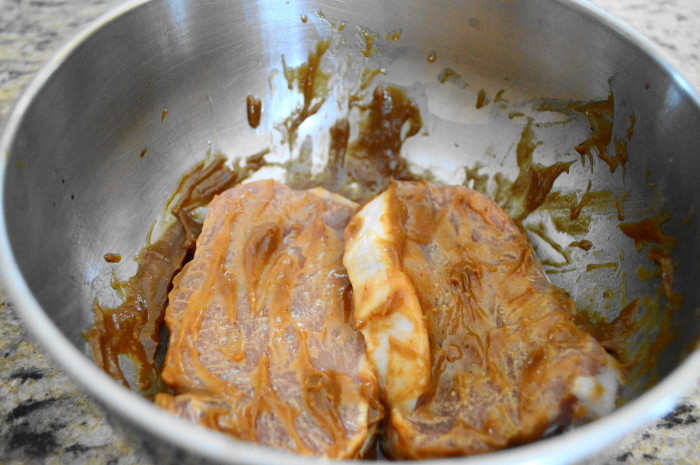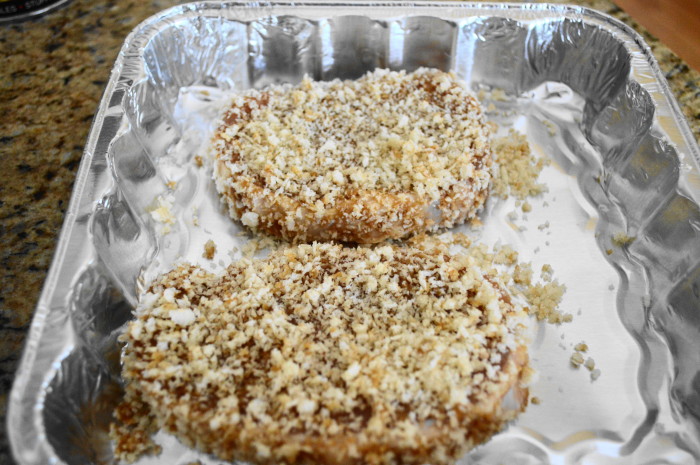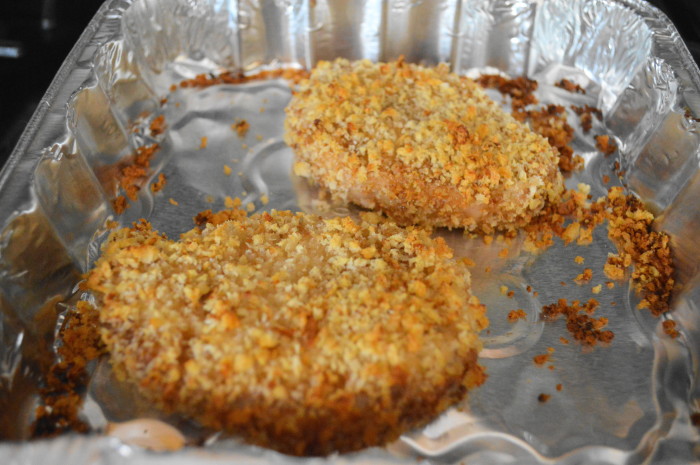 I let the Asian panko crusted pork chops rest once they came out of the oven for just a couple of minutes. Then I just plated them with roasted potatoes and dressed baby spinach for an easy, complete meal! Oh my goodness, the pork chops were crunchy on the outside from the panko but so juicy on the inside. The marinade gave them such huge flavor. My panic about dinner in the morning turned out more delicious than I could have hoped! It was such a simple, perfect weeknight dish too. Enjoy, friends! xoxo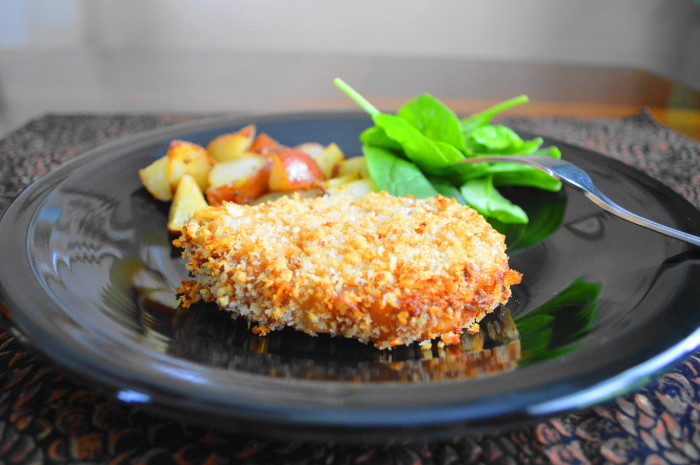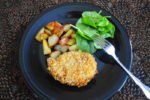 Asian Panko Crusted Pork Chops
Ingredients
1

tablespoon

sesame oil

1

tablespoon

soy sauce

1

tablespoon

cashew butter

or creamy peanut butter

1/2

teaspoon

rice wine vinegar

1/2

teaspoon

dried onion

1

pinch

Chinese five spice

1

dash

Sriracha

2

whole

center cut pork chops

either boneless or bone in

1/2

cup

Panko bread crumbs
Instructions
In a bowl stir the sesame oil, soy sauce, cashew butter, rice wine vinegar, dried onion, Chinese five spice, and Sriracha together thoroughly to make a thick marinade. Coat the pork chops in the marinade completely. Leave them in the bowl and cover them. Let the pork chops sit in the marinade in the refrigerator for 15 minutes or so.

While they marinate, pre-heat the oven to 400 and get out a small baking dish. Once they're ready, coat the pork chops in the panko breadcrumbs. The cashew butter will help the breadcrumbs adhere to the pork chops! Then get the baking dish in the oven to cook them for 30 minutes. The panko will get crispy and golden on the outside.

When they are done, take the pork chops out and let them rest for a couple of minutes. Then just serve with potatoes and greens on the side! Such a simple, amazing dinner loaded with flavor. Enjoy!
SaveSave