Roses have always been and will always be my favorite flower. I had a wonderful little rose garden at my childhood home and I loved it so much. Not sure what happened because now I can't keep a flower bed alive if my own life depended on it! Anyway, Valentine's Day always makes me think of my beloved roses, so I decided to whip up the most gorgeous strawberry balsamic meringue roses. They were really simple to make!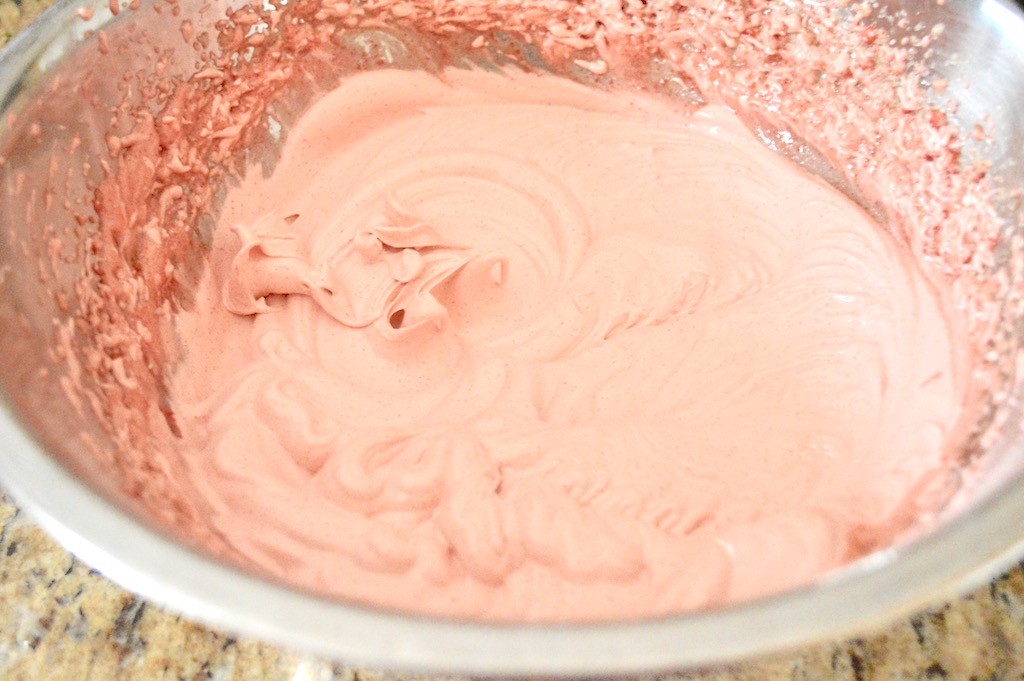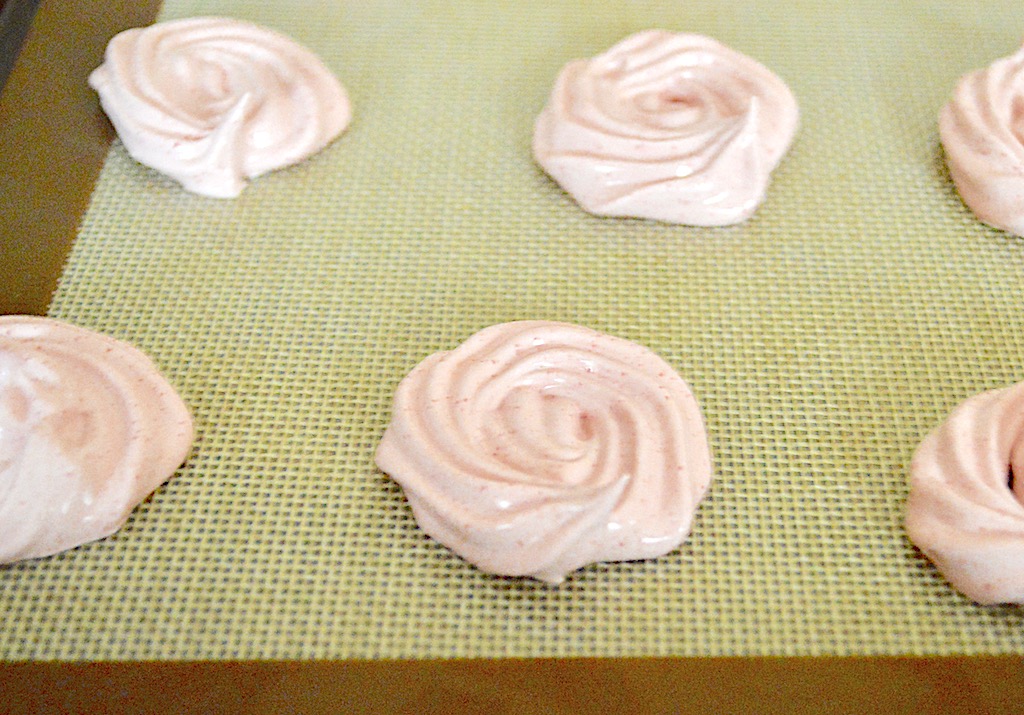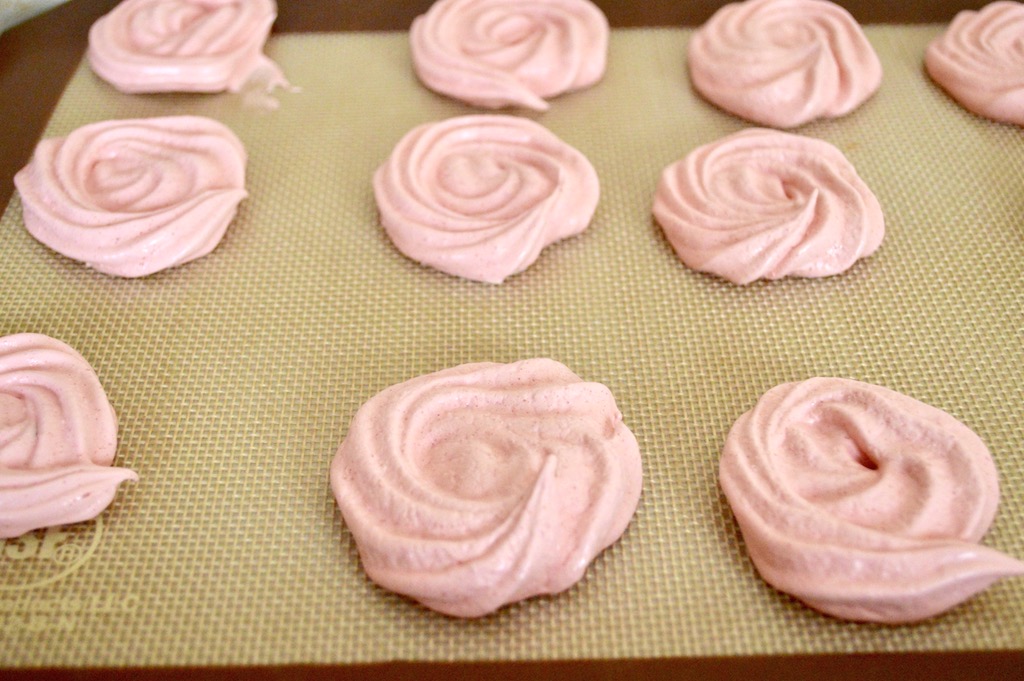 Once they dried out I just sealed them in containers! Of course I had to try one or three right away. Oh my goodness, they were crisp and so flavorful. I was in love with everything from the pretty pink color to the way the strawberry and balsamic played together. They were perfect for giving some beautiful Valentine's Day roses that won't wilt within a couple of days. Hope you all enjoy these romantic treats! xoxo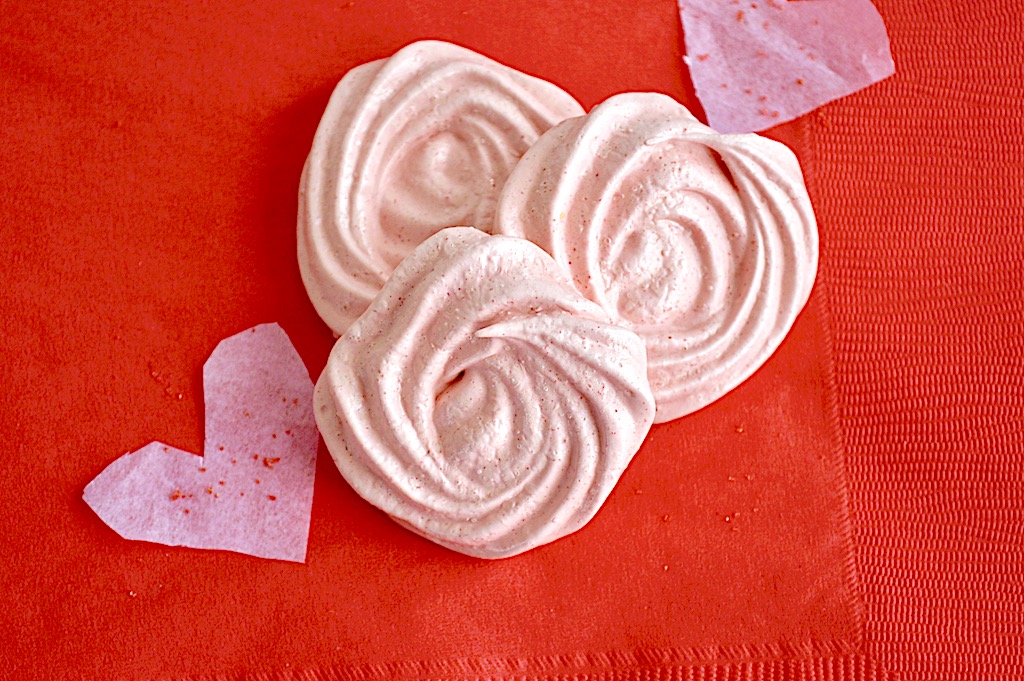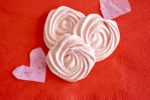 Strawberry Balsamic Meringue Roses
These are gorgeous, delicious and elegant strawberry balsamic meringue roses that are so perfect for gifting on Valentine's Day to someone you love!
Keyword:
Cookies, Strawberry Balsamic Meringue Roses
Ingredients
4

whole

egg whites

1

tablespoon

corn starch

1

tablespoon

strawberry gelatin powder

1

tablespoon

balsamic vinegar

1

cup

granulated sugar
Instructions
Pre-heat the oven to 200 F and line two sheet trays with silicone mats. Crack the egg whites into a clean, bone dry bowl and use a hand mixer to whip them up into a foam for just 30 seconds. Add in the corn starch, gelatin powder and balsamic vinegar and whip it all together until the mixture starts to form soft peaks. Finally, pour in the sugar and continue to whip the meringue together until it forms stiff peaks. Transfer the meringue into a pastry bag fitted with a wide star tip.

Pipe the first rose right onto the sheet tray by starting in the center first and then continuing around it in a circle until you have a rose shape. Pipe about 15 onto each tray, depending on how big you make them. Bake the cookies for an hour and a half to basically dry the meringues on a low temperature. Turn off the heat and leave them in the oven for 8 hours to completely dry. Then transfer them into sealable containers or zip top bags until you want to give them out or serve them!
Nutrition Facts
Strawberry Balsamic Meringue Roses
Amount Per Serving (2 cookies)
Calories 59
% Daily Value*
Carbohydrates 14.3g5%
* Percent Daily Values are based on a 2000 calorie diet.
SaveSave