Breakfast or brunch on the weekends is a ritual here, especially on Sunday. Hubby and I just like to relax and eat our food slowly while we enjoy our coffee. This weekend was no exception! Oh my gosh was this savory breakfast casserole amazing for brunch yesterday. It had all of my favorite hearty breakfast ingredients in one bite. Best of all, I quickly put it together the night before so that when I woke up all I had to do was put it in the oven. First, I quickly browned up my breakfast sausage.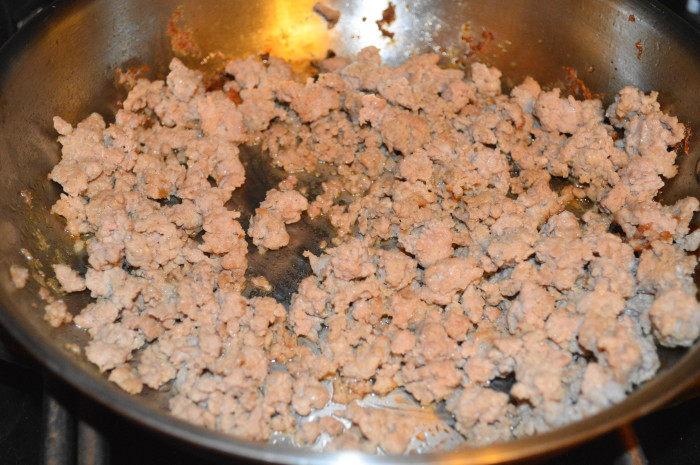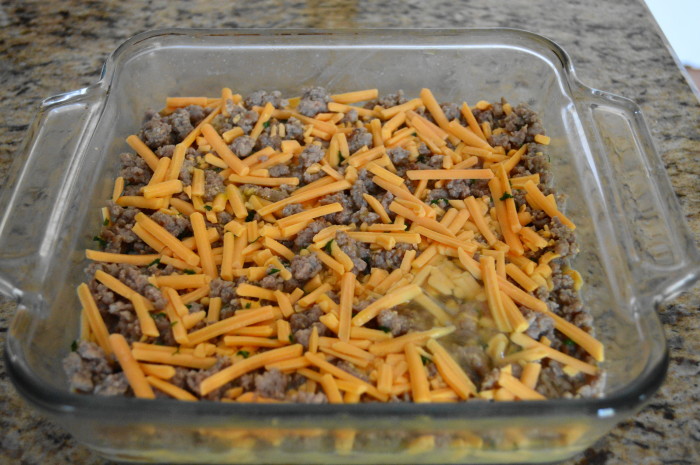 In the morning, all I had to do was get the savory breakfast casserole into the oven. That worked out so well because I don't function well in the morning until coffee. Not having to cook or measure helped! The cheese melted gloriously and the eggs set perfectly as it baked. I cooled it for a few minutes before I quartered it to serve. Oh my goodness, we were one happy couple enjoying this baby with our coffee. The dish was custardy, savory and so satisfying. Our Sunday ritual was never so delicious! Enjoy, xoxo.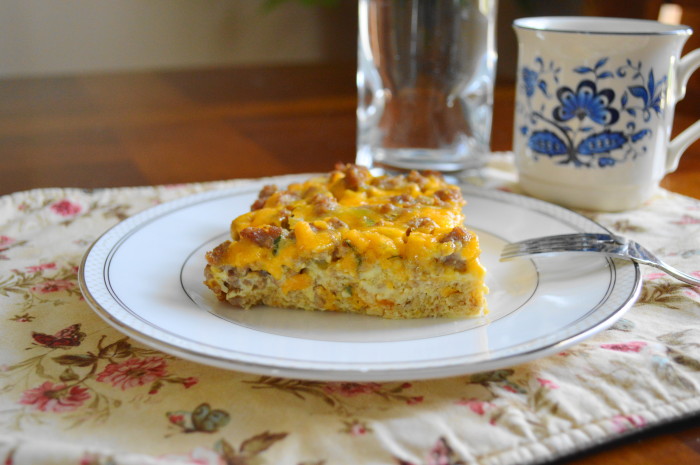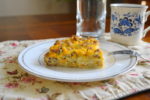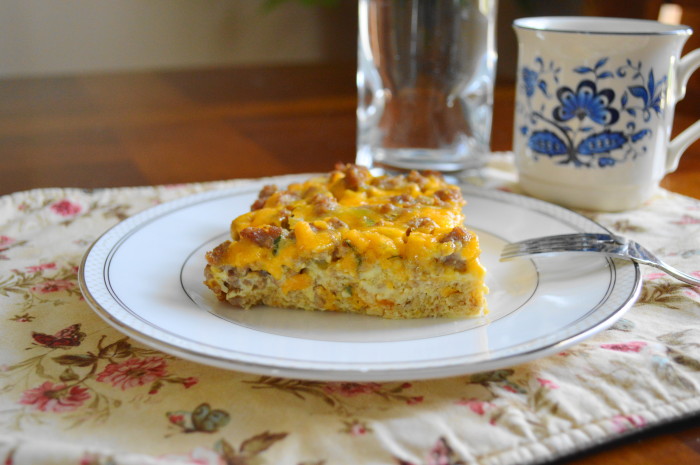 Savory Breakfast Casserole
Ingredients
1

dash

canola oil

for browning

1/2

pound

ground breakfast sausage

1

pinch

salt

1

dash

worcestershire sauce

3

slices

whole grain bread

3/4

cups

shredded sharp cheddar cheese

4

whole

eggs

1

cup

milk

1/4

teaspoon

dried parsley
Instructions
Heat the canola oil in a skillet over medium high heat. Brown the ground sausage in it until cooked through. While it cooks, flavor it with the salt and Worcestershire sauce. Once it is done, take the pan off of the heat and set it aside to cool a bit. Take an 8 x 8 pan and liberally grease it with cooking spray.

Layer the 3 slices of bread in the baking pan to form a bottom layer. The third slice can be cut to fit in around the other two slices so that the whole bottom is covered. Layer the cooled sausage mixture evenly on the bread. Sprinkle the cheddar evenly on top of the sausage. Combine the eggs, milk and parsley in a bowl and whisk them together until smooth. Pour that mixture over the layers to enrobe them. Cover the casserole and let it sit in the refrigerator overnight.

In the morning, preheat the oven to 375. Let the casserole bake for 45-50 minutes. The cheese should be bubbly and the eggs should be set. Allow to cool for a few minutes, then serve immediately! This can easily serve 4 people when cut into quarters.
SaveSave