In the heart of downtown Princeton, NJ there is a pub and restaurant that is reminiscent of London. Triumph Brewing Company is the go to place for locals to grab a pint and bite to eat after work and young professionals to meet up for happy hour. It's always bustling and full of life the way a good pub and restaurant should be. It has the most incredible craft beers and surprisingly global cuisine melded into traditional pub fare. I've been going here for years now and never, ever had a bad meal or bad service. Hubby and I enjoyed a recent date night there and it was everything and more!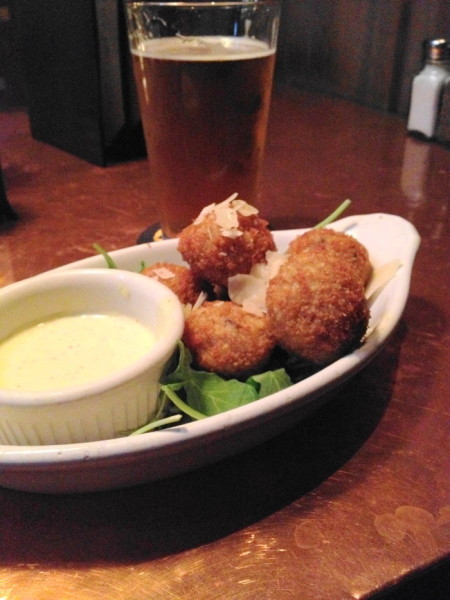 We started off the meal by splitting two appetizers of mushroom arancini and the cozy piggies. The mushroom arancini were so crispy and golden on the outside, they were fried perfectly. Then I bit in and the creamy rice and fontina cheese just melted together. It was served with the most incredible truffle and leek emulsified sauce that just made it a complete home run. The cozy piggies were an elevated version of pigs in a blanket. Bratwurst wrapped in puff pastry served with a beer mustard aioli and harissa honey. I'm a huge sucker for pigs in a blanket and this version took them to a completely gourmet level.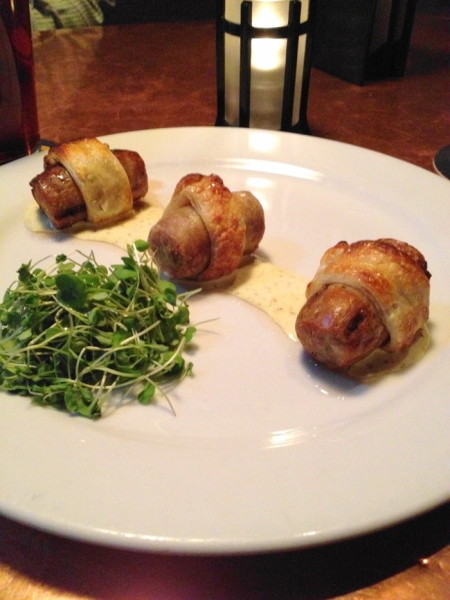 For main courses, you can get anything from fresh pappardelle with pork cheek ragu to a Vietnamese Banh Mi sandwich. I opted for the vegetarian banh mi which had tempura battered maitake mushrooms, daikon radish, pickled carrots, jalapeno, avacado and sriracha aioli. The mushrooms made the sandwich so meaty and substantial, it didn't seem vegetarian. The daikon and carrots gave it crunch while the jalapeno and sriracha aioli gave it serious heat. The creamy avocado mellowed everything out with the sesame seed bun bringing it all together perfectly.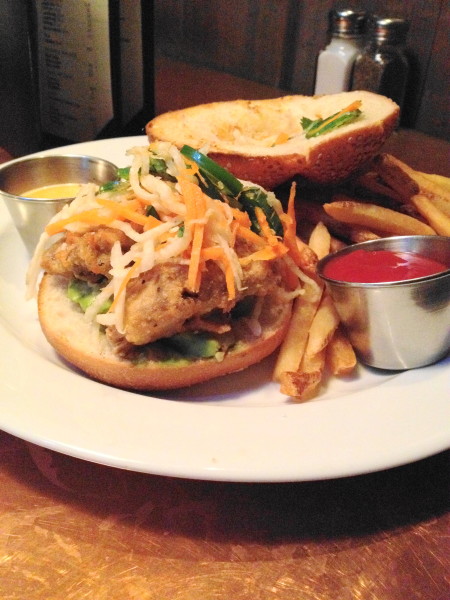 Not only is the food amazing, but the heart of Triumph Brewing Company is their craft beers. My favorite is the Honey Wheat Ale because of the gorgeous flavor. In the fall though I am all about their famous Pumpkin Ale. You can get a growler of their beer to take home and then bring it back to refill it for a great discount. It's great to just go sometimes and sit at the bar to have a pint and relax. You'll feel like you are at a pub in London! If you are in the Princeton area you definitely need to give Triumph Brewing Company a try, it's absolutely one of my favorite places to hang out. It's located on 138 Nassau Street in Princeton, NJ, right in the middle of town and convenient to the awesome shops there.