Girl scout cookie season makes me such a happy woman. I live for samoas. My stash just ran out and it was a very, very sad day. I attempted to make my own samoas but it was not a success. Alas, it was too labor intensive and not nearly as good as the original. So I decided to put all of the yummy flavors into an easy, gorgeous samoa cookie pie. That recipe testing went much better, and thank goodness it did. I needed more samoa goodness in my life!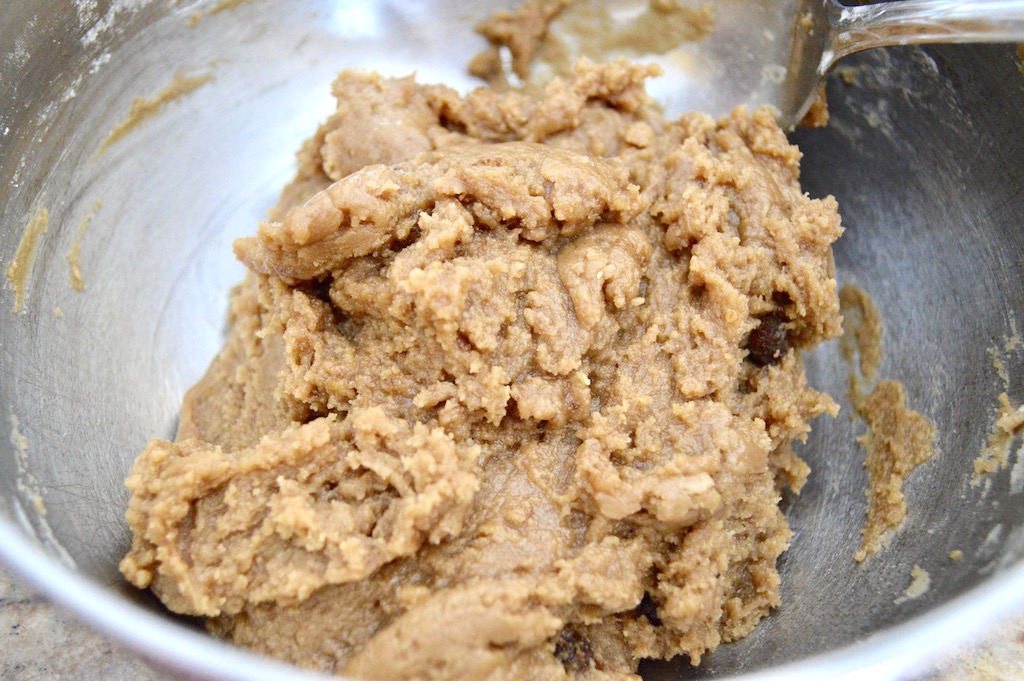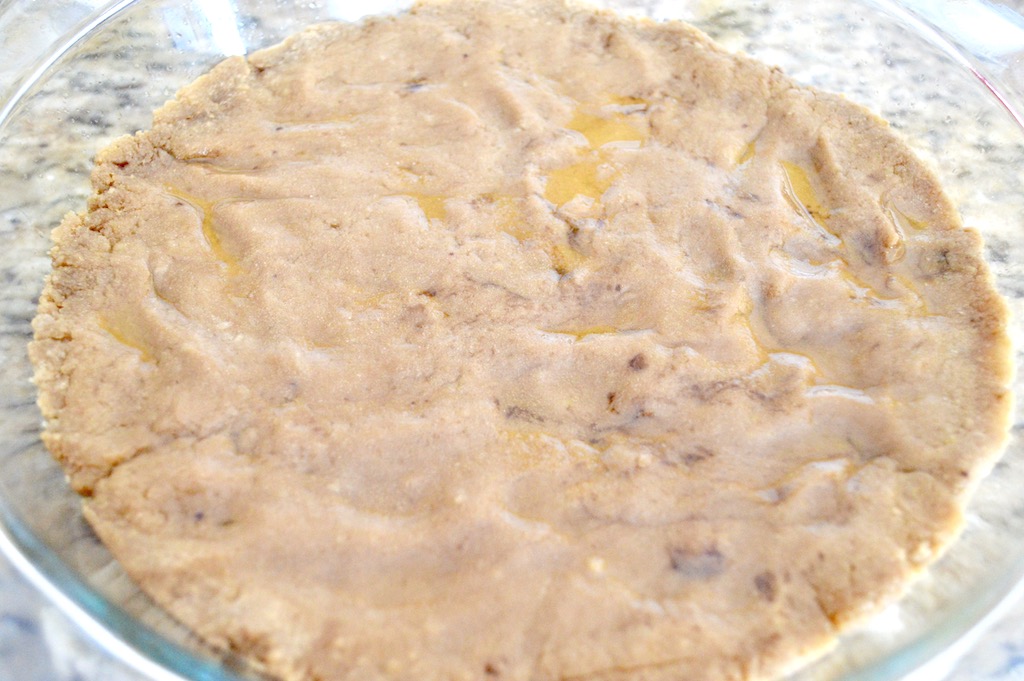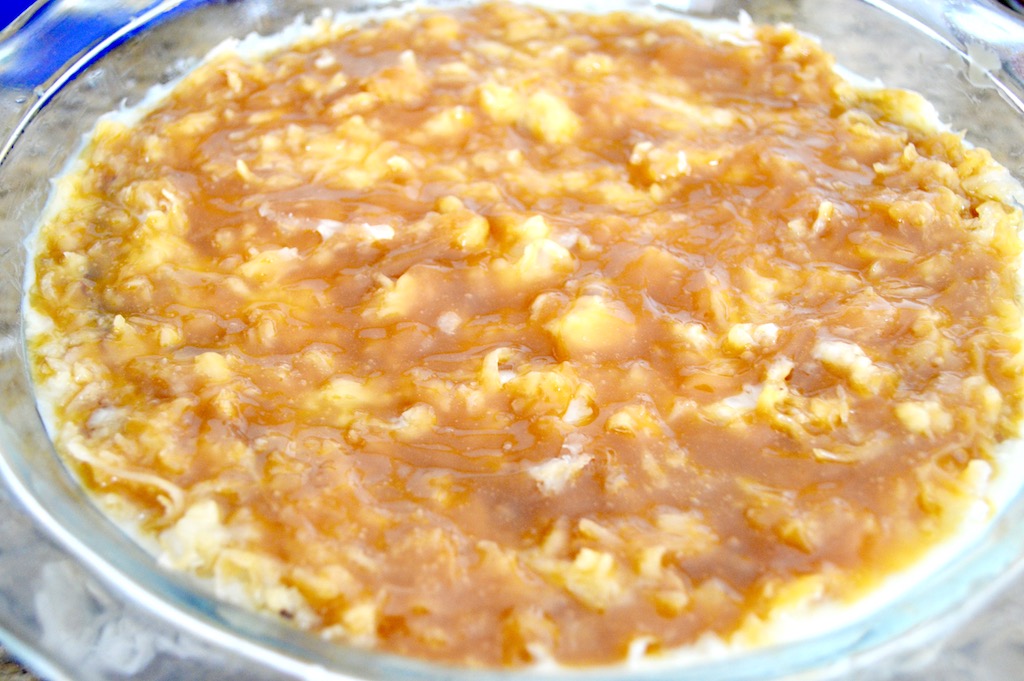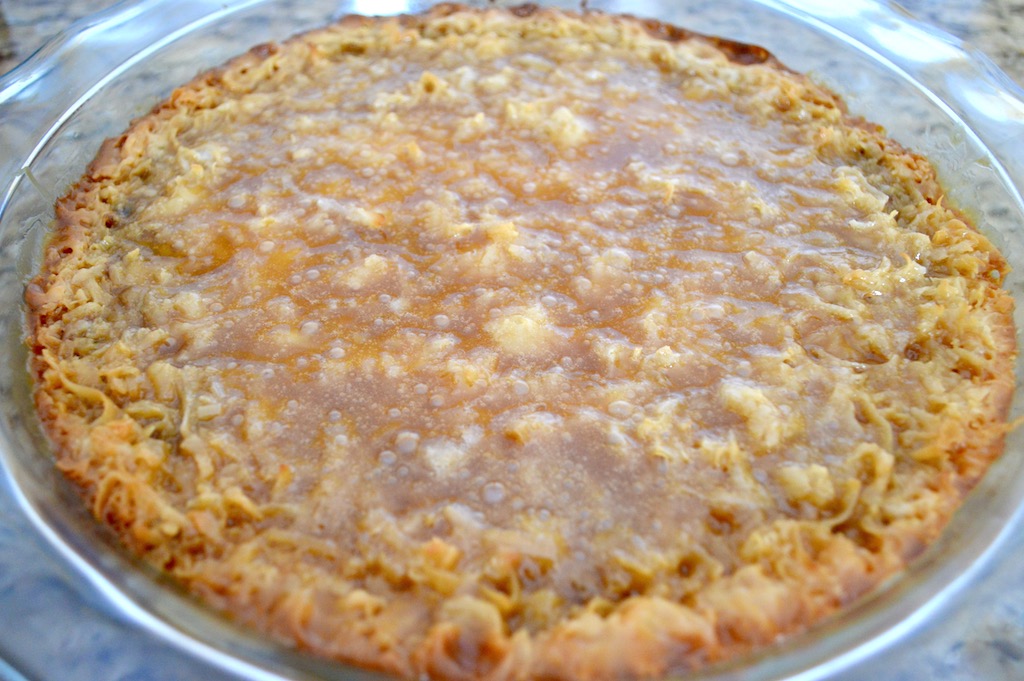 When the samoa cookie pie finished baking it was still gooey. It hardened perfectly once it cooled though! I melted more chocolate and used a spoon to drizzle it in pretty stripes on top. It mimicked the look of the samoa cookies perfectly! Oh my goodness, it tasted like them too. It really filled the void of my empty samoa stash while I patiently wait for next season. I hope you all enjoy this fun, yummy take on the classic!! xoxo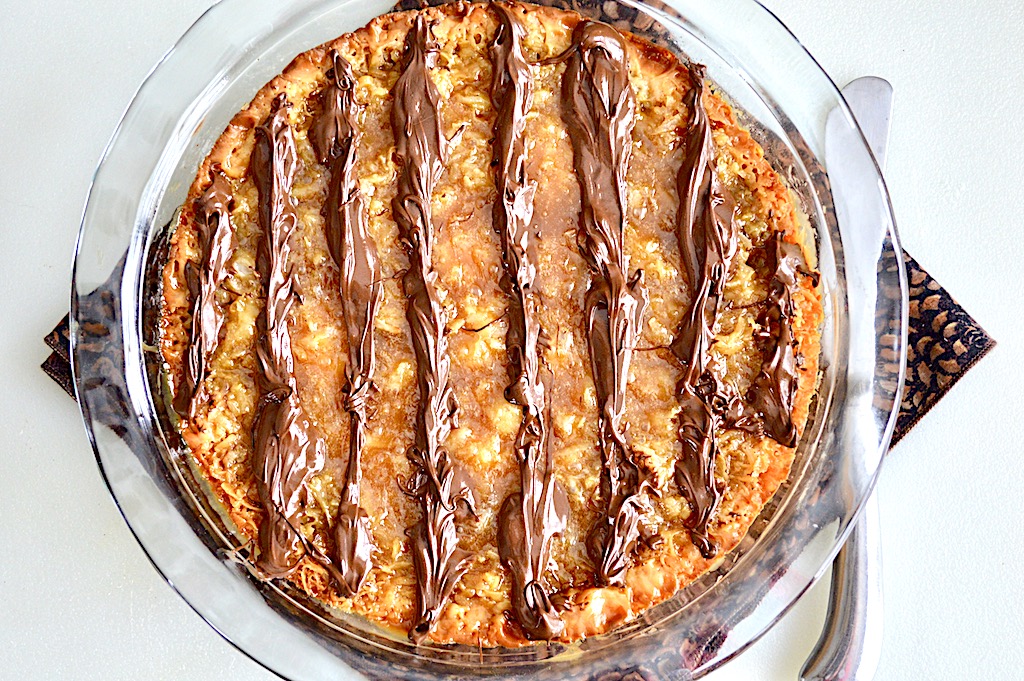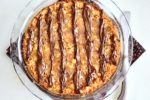 Samoa Cookie Pie
This amazing samoa cookie pie will fill the Girl Scout cookie void that the end of the season brings. It tastes just like them in an easier pie form!
Keyword:
Samoa Cookie Pie, Samoas
Ingredients
cooking spray

as needed

1

stick

butter

melted and cooled

1

whole

egg

1/2

cup

dark brown sugar

1

teaspoon

coconut extract

1/2

teaspoon

cocoa powder

1

pinch

salt

1 1/4

cups

all-purpose flour

1 1/2

cups

semi-sweet chocolate chips

divided

2

cups

shredded coconut

10

tablespoons

sweetened condensed milk

1/2

cup

salted caramel sauce
Instructions
Pre-heat the oven to 350 and liberally spray a 9 inch pie plate with the cookie spray. Then combine the melted butter, egg, sugar, coconut extract, cocoa powder, and salt in a large mixing bowl and stir it all together. The continue to stir while you gradually add the flour. Stir the flour in just until it disappears, don't over mix it. Press it into an even layer in the greased pie pan and bake it for about 10-12 minutes. It will still be a little wet and not baked through and that's ok.

Take the crust out when it is done and layer the pie. First, sprinkle in 1 cup of the chocolate chips into an even layer. They will start to melt right away. Follow that with the coconut in a layer. Then evenly distribute the sweetened condensed milk, followed by the caramel sauce. Put the pie back into the oven for about 25 minutes. It should be slightly crisp around the edges.

Once it is done, put the remaining chocolate chips in a microwave safe bowl and melt them completely. It takes a minute to a minute and a half. Use a spoon to drizzle thick chocolate stripes down the length of the pie. Let the finished pie cool and harden completely for at least 4-5 hours. You could even chill it in the refrigerator for a couple of hours to help speed it along, but serve it at room temperature. Enjoy!
Nutrition Facts
Samoa Cookie Pie
Amount Per Serving (1 slice)
Calories 491
Calories from Fat 262
% Daily Value*
Fat 29.1g45%
Cholesterol 74mg25%
Sodium 364mg16%
Potassium 193mg6%
Carbohydrates 54.6g18%
Protein 5.1g10%
Calcium 70mg7%
Iron 1.8mg10%
* Percent Daily Values are based on a 2000 calorie diet.
SaveSave