Ah, Valentine's Day. My husband and I are both not super into it. We always keep it really low key and have a nice Italian dinner at home. We also usually get sweet cards but no gifts. I already make plenty of sweets, so no chocolates and our cats would destroy any flowers in the house. I also don't wear much jewelry and neither does Marc. So we just spend the money on having the nice dinner together and a good bottle of wine. Like I said, I like to make the sweets so these red velvet cake truffles were perfect to work on for tomorrow's dinner. They were really easy to make with a boxed cake mix that I flavored up a little and store bought frosting just coated in melted white chocolate. They were so fun though and the color was pure romance!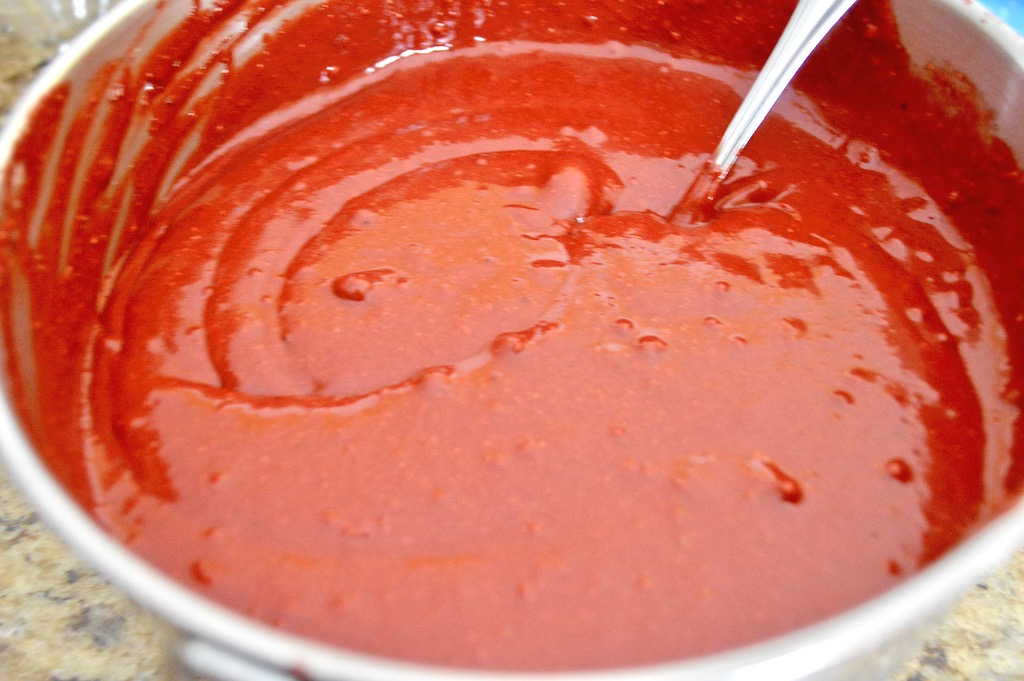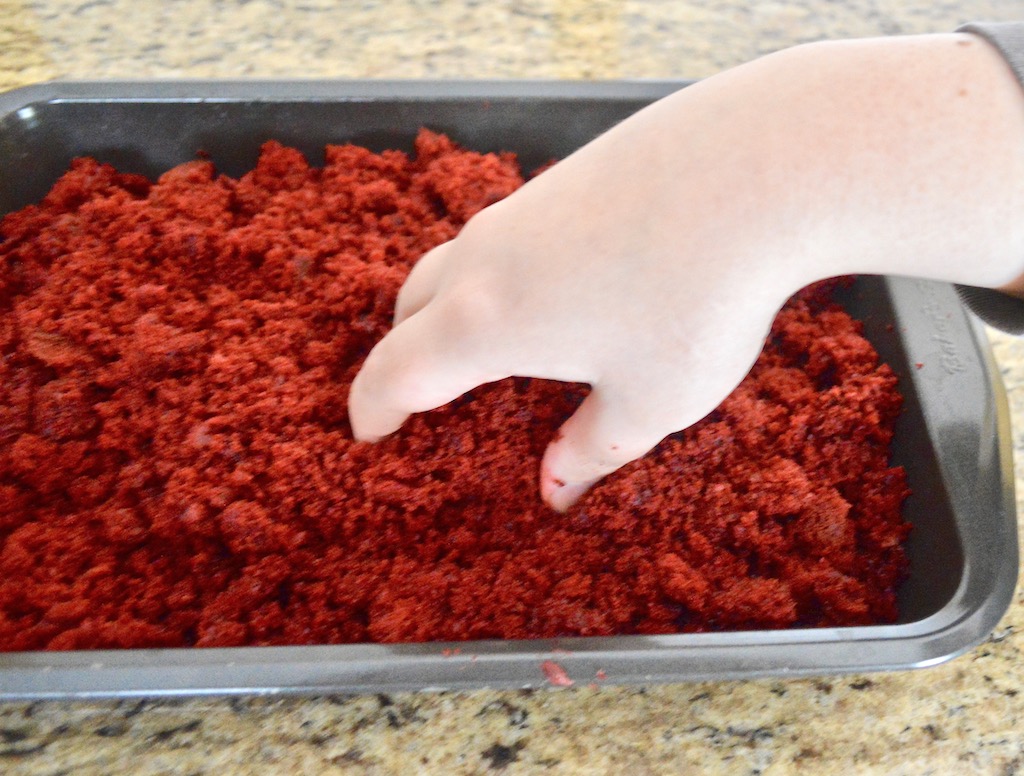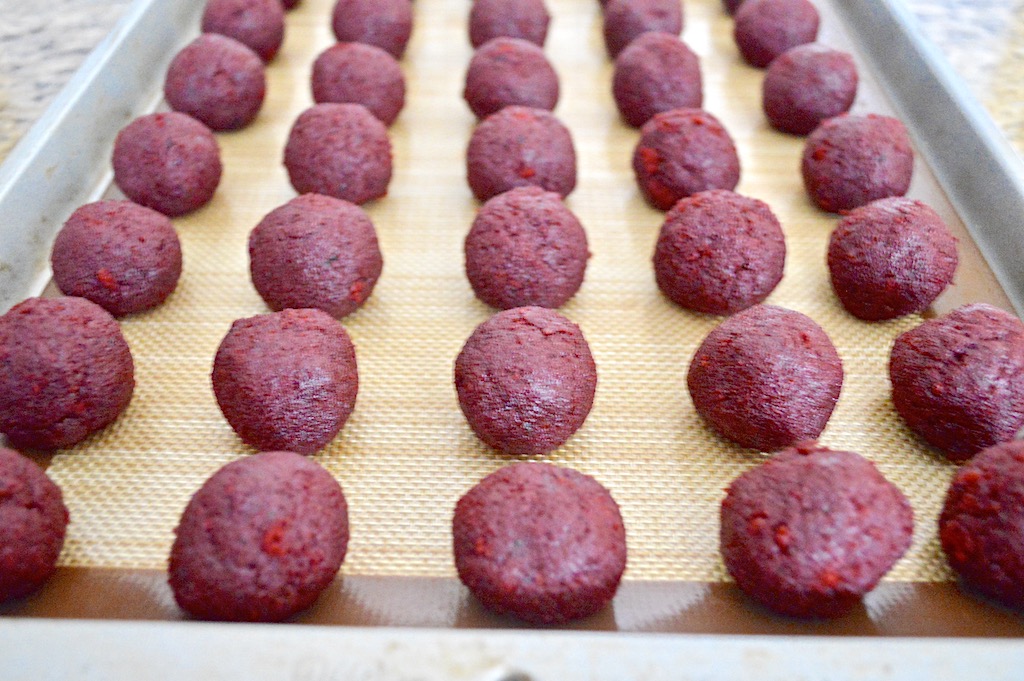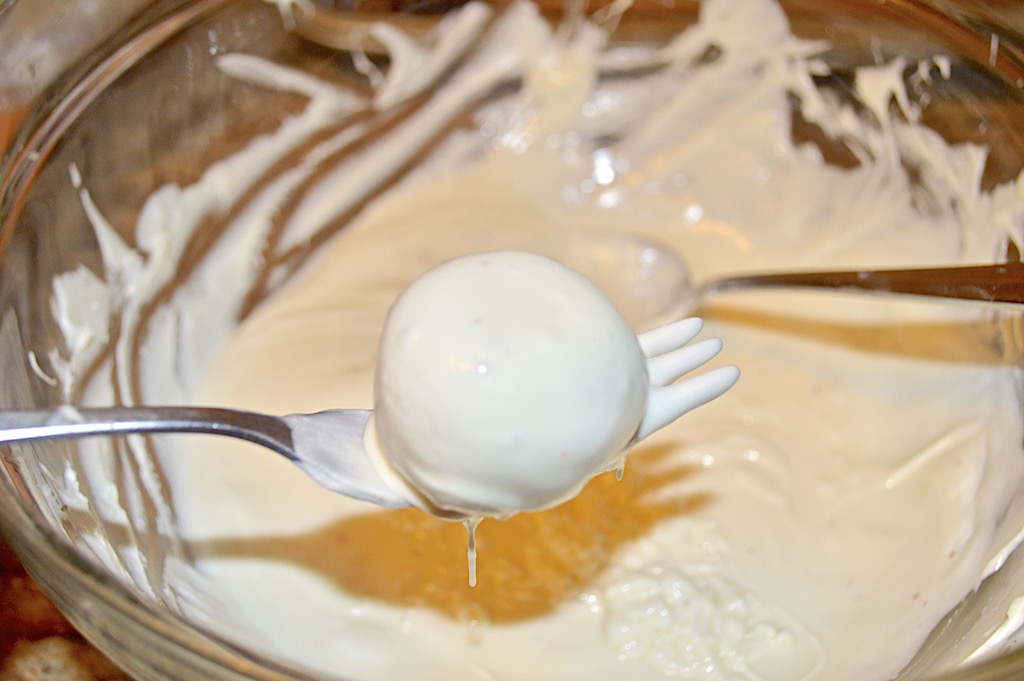 Once I made them all, they were good to go and I kept them in the refrigerator for a few days. They keep really well. I of course tried 1 or 5 to do quality control but I can't wait to serve them to Marc for our Valentine's dinner tomorrow. Hope you all love them too, they are easy to make last minute! xoxo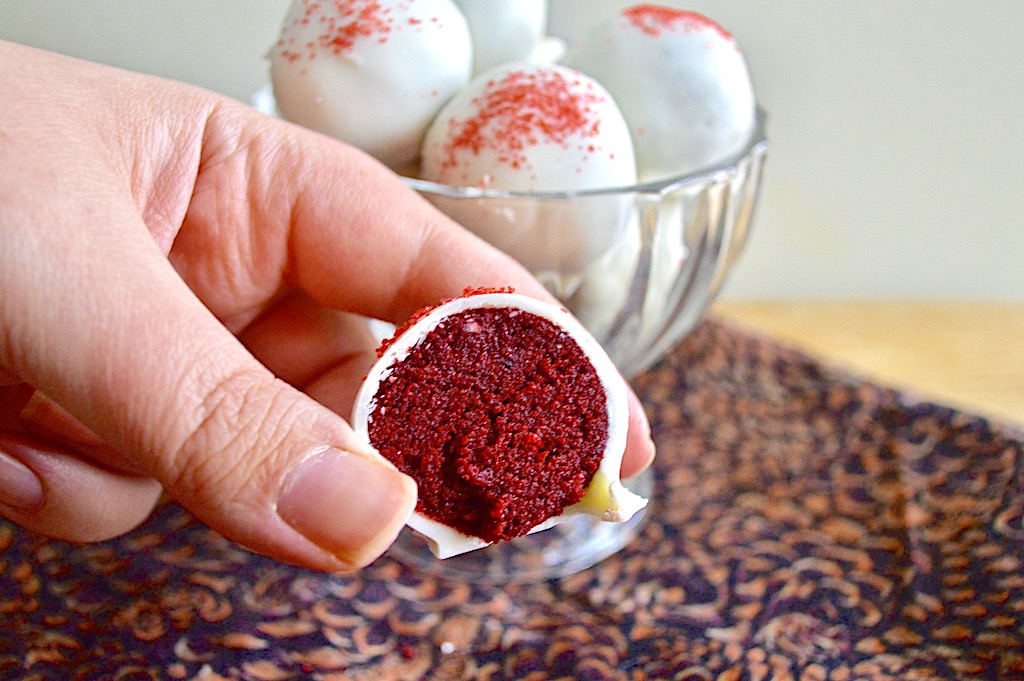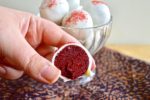 Red Velvet Cake Truffles
These are such decadent red velvet cake truffles that are so fun for dessert. The white chocolate shell and tender cake center work so well together!
Keyword:
Red Velvet Cake Truffles, Truffles
Ingredients
1

box

red velvet cake mix

1

cup

milk

to replace the water in the box instructions. Adjust the amount if different on the box.

1/3

cup

vegetable oil

Adjust amount if different on your box

3

whole

eggs

Adjust amount if different on your box

1

tablespoon

cocoa powder

1 1/4

cup

whipped cream cheese frosting

1 1/2

pounds

white chocolate chips

red crystal sugar

for sprinkling on top
Instructions
Pre-heat the oven to 350 and grease a 9 x 13 baking dish well. Combine the boxed mix, milk, oil, eggs and cocoa powder in a large mixing bowl and stir it all together thoroughly until smooth. Pour it into the pan and bake the cake for 25-30 minutes, until a toothpick comes out cleanly. Adjust the cooking time and temperature if different on your box. Let it cool enough to handle, then crumble it all into crumbs thoroughly and let it cool completely. Add in the frosting and stir it in with a spoon. Switch to your clean hands and mush it all together into a solid dough. Get out a sheet tray and line it with either a silicone mat or parchment. Then use a 1.5 inch cookie scoop to scoop out perfect portions of the dough and roll them into smooth little balls. Line them up on the tray as you make them, you should get 40 total using that measurement. Put the tray in the refrigerator to set the centers for 2 hours.

When the 2 hours is up, microwave the white chocolate in a large, microwave safe bowl for a minute, then stir it and microwave it for another minute or so until it is easily pourable and smooth. Let it cool just a little bit so that it doesn't melt the centers, and set up another lined tray while it does. Get out the centers from chilling and place the first one on a fork above the bowl of chocolate. Spoon the chocolate over the center and gently tap the fork on the side of the bowl so that the excess drips into the bowl. Gently nudge it onto the tray and sprinkle the red sugar on top before the chocolate hardens. Repeat this with the remaining centers. If the chocolate gets too hard to work with, just heat it up again for about 30 seconds to make it pourable again. Store them sealed in the refrigerator for up to 3 days and enjoy!
Nutrition Facts
Red Velvet Cake Truffles
Amount Per Serving (2 truffles)
Calories 284
Calories from Fat 146
% Daily Value*
Fat 16.2g25%
Cholesterol 26mg9%
Sodium 51mg2%
Carbohydrates 31.5g11%
Protein 3.6g7%
Calcium 80mg8%
* Percent Daily Values are based on a 2000 calorie diet.