My mom had no idea that there was a huge surprise in store for her when she and my younger brother went to their favorite restaurant for their usual dinner together this past Monday. Instead of a table for two, she was ushered into the back room where her family and loved ones were waiting. The biggest shock was that my two older siblings had flown in all the way from Canada and Atlanta, GA to be there to celebrate her milestone 70th birthday!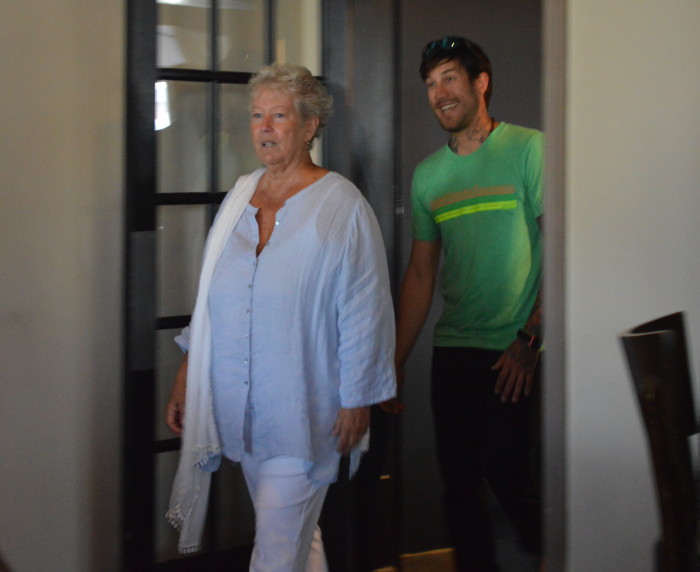 It was just amazing how it all worked out so perfectly. I loved that mom's birthday surprise landed on the day after Mother's Day and just 4 days before her actual birthday on May 15th. The fact that she and my younger brother go to this restaurant regularly on Monday nights also was so perfect in many ways. It let us get her there easily without any alarm bells going off. The staff at the restaurant also all know her and were happy to be in on the surprise! Once she got over the shock we all settled in for an amazing meal and lots of catching up.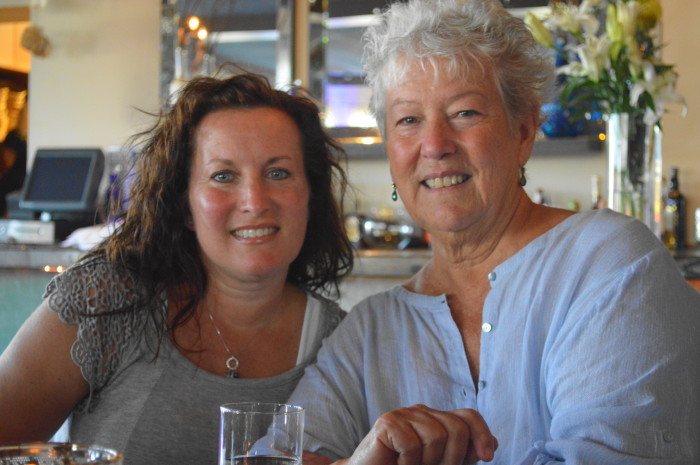 The food was absolutely incredible. What a dinner. The best part was my mom having all 4 of her kids (and one of her kids-in-law, my hubby Marc!) together. It doesn't happen often since we are all so spread out but when it does it is wonderful.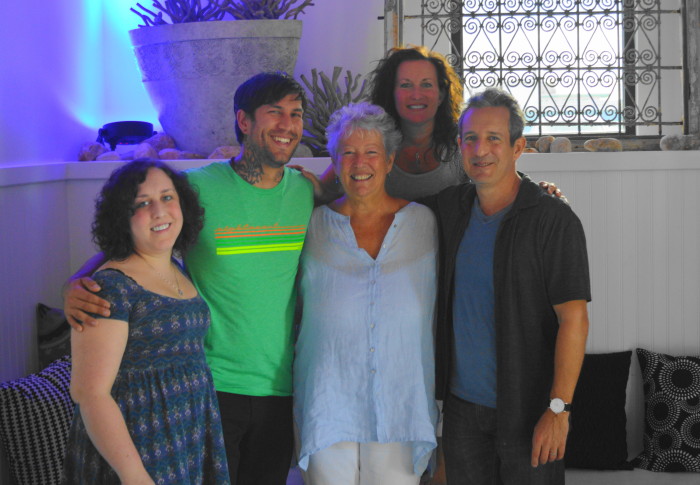 The restaurant Aqua Blue took fantastic care of us all. I think every single server and bartender came over to say hello and wish my mom a Happy Birthday. When it was time for her birthday candles, it was more like pyrotechnics!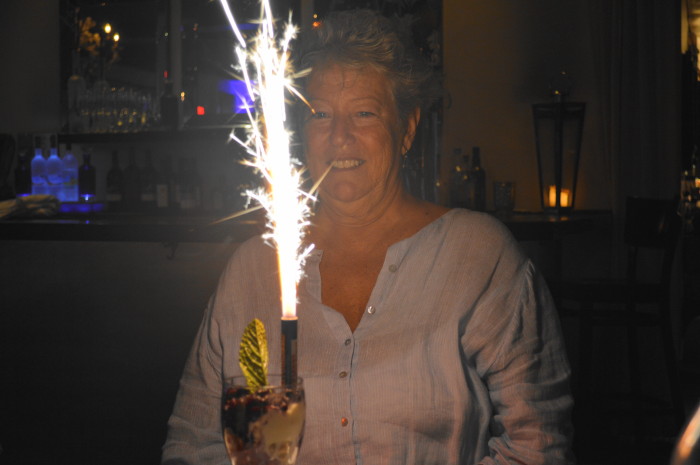 I also brought my homemade chocolate chambord cannolis to round out the dessert and they went quickly.
It was so exciting that my mom's birthday surprise went so well. We pulled it off! I have to admit, it was so hard to not slip up when we took her out for Mother's Day the day before. Thank goodness she didn't suspect a thing. Happy Happy (early) 70th birthday to my wonderful mom!