The combination of sweet and salty just works so well. I love it! So when I decided to make a treat for this weekend, it was all about making incredible maple bacon muffins. They were so easy and perfect for brunch. The key was finding really yummy bacon cream cheese at my grocery store. It just added so much flavor and gave the muffins perfect texture.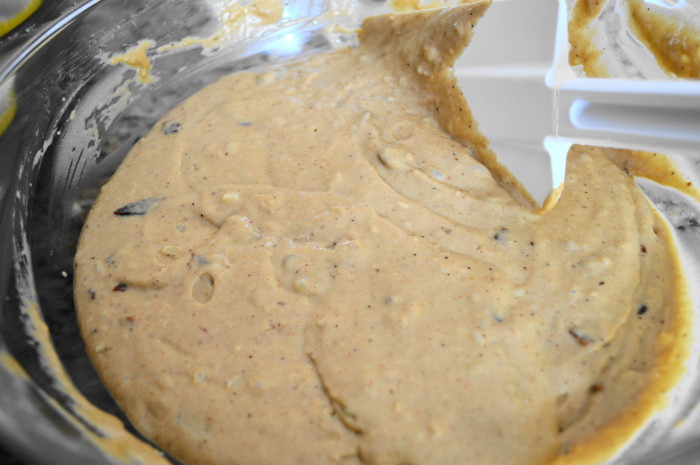 I used a 1/3 cup measure to scoop the batter into each of my 12 lined muffin wells. That helped keep them pretty much the same size for consistency and even cooking! Then the maple bacon muffins just went into my 375 oven for about 20 minutes.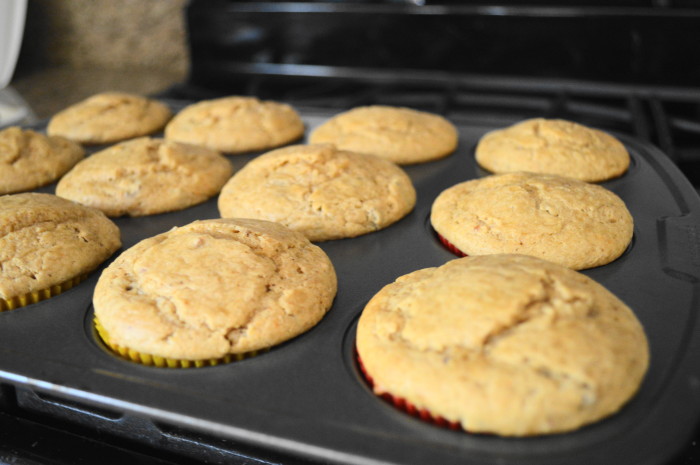 When they came out of the oven, I let them cool in the muffin pan for a few minutes. Then I removed them to a rack to finish cooling. After they cooled, it was finally time to try one! Oh my goodness, all of the flavors worked perfectly together. The sweet brown sugar and maple syrup balanced out the salty bacon and hint of spice from chili powder and smoked paprika. These babies were definitely the treat I was hoping for! These maple bacon muffins will keep in an airtight container for a day or two so that they can be made ahead as well. Enjoy the salty sweet goodness, friends!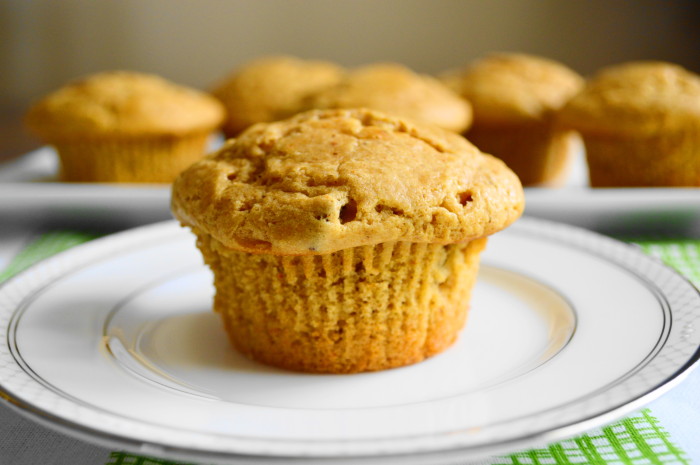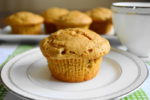 Maple Bacon Muffins
Ingredients
4

slices

bacon

1 3/4

cups

all-purpose flour

3/4

cup

dark brown sugar

1

tablespoon

baking powder

1/2

teaspoon

chili powder

1/2

teaspoon

smoked paprika

1/4

teaspoon

salt

1/4

teaspoon

baking soda

1

cup

milk

1

cup

bacon cream cheese

1

stick

butter

melted

2

whole

eggs

3/4

teaspoon

maple syrup
Instructions
To eliminate as much grease as possible, cook the bacon on a microwave safe plate with a paper towel underneath it. Place another paper towel on top and microwave the bacon for about 4 minutes, until crispy. Take it out and let it cool enough to handle, then crumble it up and set it aside.

Pre-heat the oven to 375 and line each of the wells of a 12 well muffin pan with paper liners. Whisk together the flour, brown sugar, baking powder, chili powder, paprika, salt and baking soda in a large bowl. In another bowl whisk the milk, bacon, cream cheese, melted butter, eggs and maple syrup until smooth. Pour those wet ingredients into the big bowl of dry ingredients and whisk them together just until a smooth batter forms. A few lumps are ok since it is most important not to overwork the batter.

Switch to a rubber spatula and gently fold in the crumbled bacon. Scoop 1/3 cup of the batter into each lined muffin well, then get the muffin pan into the oven for 20 minutes. The muffins should be golden and a toothpick should come out clean.

Let the muffins cool in the pan for 5-10 minutes, then remove them to a rack to finish cooling. Unwrap them and serve immediately! They will also keep for a day or two in an airtight container.
SaveSave