I've never met a lasagna I didn't like. A classic, traditional meat lasagna is something akin to a religious experience for me because of how perfectly the layers play together. Lasagna doesn't necessarily mean pasta though! There are so many ways to play with it. The idea for this version came about when I watched Rachael Ray put a Mexican spin on the Italian staple on her show. It looked so amazing that I was inspired to come up with my own version of Mexican lasagna!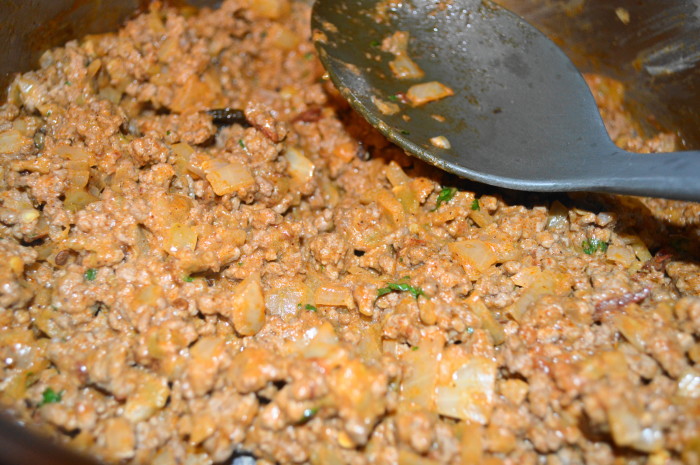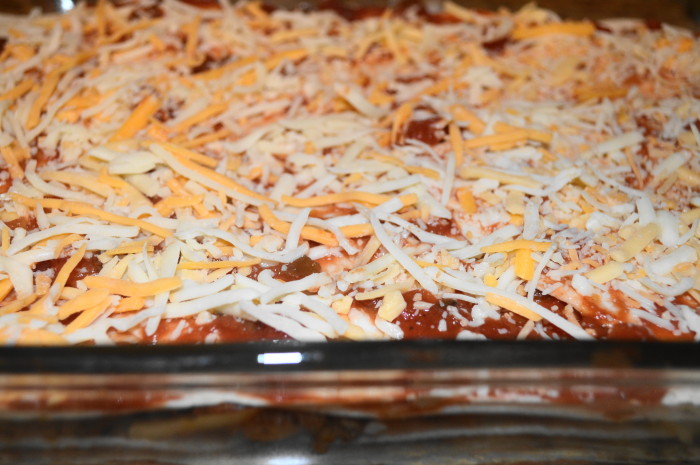 I let the Mexican lasagna bake for about 25-30 minutes to get gloriously hot and bubbly. Then I let it cool for a couple of minutes and it was ready to cut and serve! Oh my goodness, there was endless flavor and texture. I loved the tortillas acting as the pasta. This was such a fun Mexican take on my favorite Italian classic. Enjoy, friends!
SaveSave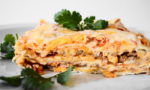 Mexican Lasagna
Ingredients
FOR THE BEEF FILLING
1

tablespoon

canola oil

1

pound

ground beef

1

whole

yellow onion

peeled and diced

1

can

diced green chilies

4 ounce size

1

whole

chipotle in adobe sauce

finely chopped

1

teaspoon

salt

1

teaspoon

cumin

1

teaspoon

chili powder

1

tablespoon

tomato paste

1

tablespoon

worcestershire sauce

1

tablespoon

fresh cilantro

finely chopped

2

tablespoons

vegetable cream cheese
FOR ASSEMBLING THE MEXICAN LASAGNA
9

whole

flour tortillas

1

jar

salsa

20 ounce size

2

bags

shredded mexican cheese blend

16 ounces total
Instructions
First, prepare the meat filling for the Mexican lasagna. Heat the canola oil in a large skillet over medium high heat. Brown the ground beef in it while breaking it up with a spoon for about 5 minutes. Then add in the diced onion, chiles and chipotle pepper slices and let them get soft and fragrant for a minute. Season and flavor the mixture with the salt, cumin and chili powder. Spoon in the tomato paste, Worcestershire sauce and fresh cilantro and give everything a good stir, letting it simmer for 2 minutes. Then take the pan off of the heat and stir in the cream cheese.

Pre-heat the oven to 350. Take a 9 x 13 lasagna pan and lightly grease it on the bottom with a little of the salsa. Then take 3 of the tortillas and lay them across the bottom to make the first layer. There will be round edges that come up the side of the pan, trim them away. You can freeze the trimmings, don't waste them! Cut them up into little strips and crisp them up to go over soups or salads. Add half of the meat mixture, then 1/3 of the remaining salsa and a generous layer of the cheese. Repeat this for the next layer. Then add the last 3 trimmed tortillas on top, the last of the salsa and a very healthy amount of the cheese to top it off gloriously.

Bake the assembled lasagna for about 25-30 minutes to heat everything through and make the cheese bubbly and melty. Take it out and let it cool for a couple of minutes, then serve immediately with some extra fresh cilantro on top!
SaveSaveSaveSave