When I think of pancakes I always think of Nana Jeanie. Every time my brother and I stayed at her house in Florida when we were little she would make them for us. Not just pancakes, but pancakes made into animal shapes that I absolutely adored. I loved that she took that little bit of extra time to make them special for us. Fast forward about 25 years, and my perception of the simple, humble pancake changed forever. My husband (then boyfriend) and I took our first vacation ever together to Disney World. One morning we went to The Wave at the Contemporary Resort for breakfast. One of the specialties there is sweet potato pancakes served with a pecan honey butter. The sweet potato just took the texture and flavor of the pancakes to a whole new level that I fell head over heels for. Luckily for me, when we got home I found the recipe here so that I could try making them at home! I changed it up just a bit from their recipe to give it my own spin.
http://blogs.disney.com/insider/recipes/2013/08/01/sweet-potato-pancakes/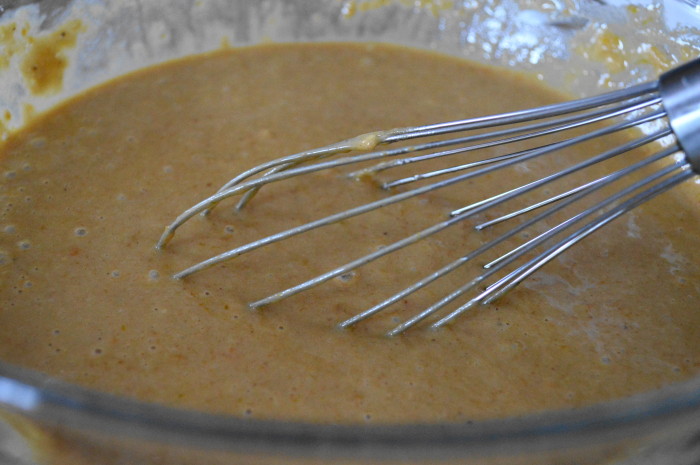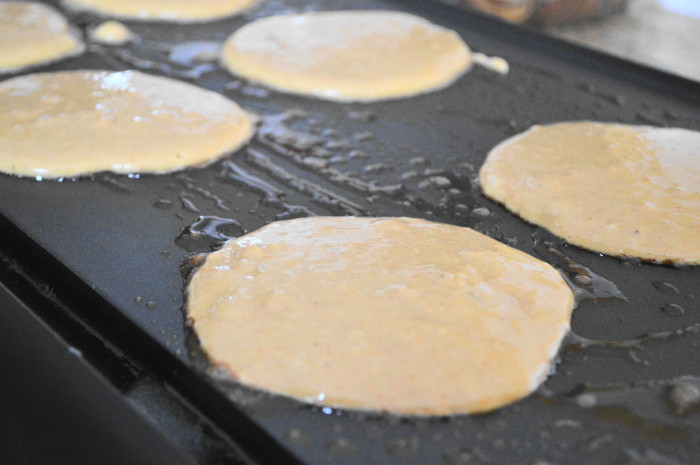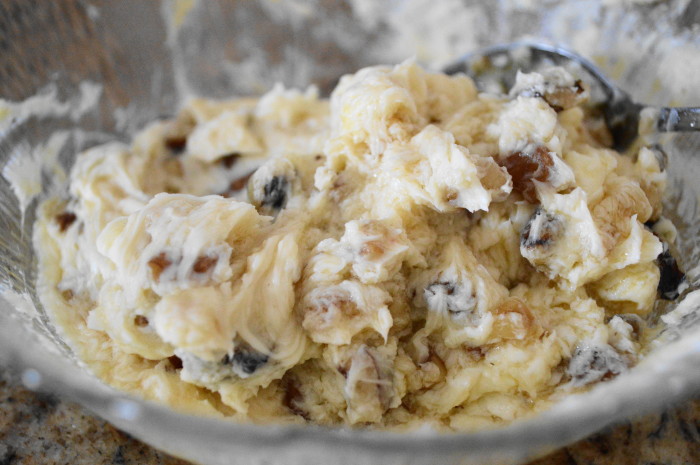 Once the sweet potatoes pancakes all cooked, I served them immediately with the walnut honey butter. Oh my goodness were they fluffy and full of warm fall flavors, and that walnut honey butter was so rich and amazing on top. It really brought us back to our amazing first trip to Disney together. What a perfect brunch!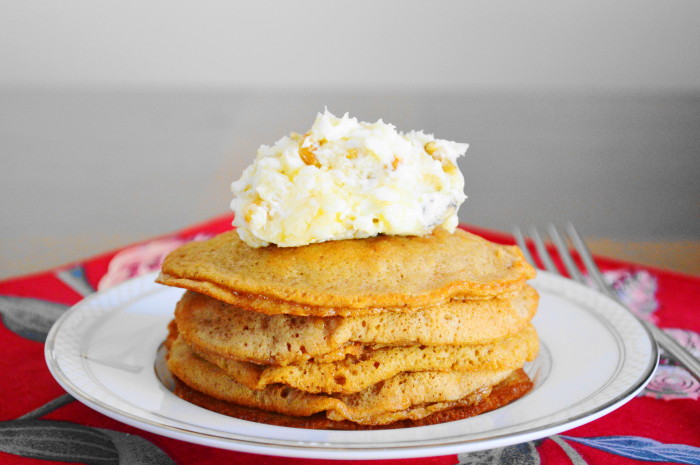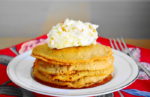 Sweet Potato Pancakes with Walnut Honey Butter
Ingredients
FOR THE SWEET POTATO PANCAKES
1

small

sweet potato

2 1/4

cups

all-purpose flour

1 1/4

cups

dark brown sugar

3

teaspoons

baking powder

1 1/2

teaspoons

pumpkin pie spice

1

pinch

salt

1 1/2

cups

milk

3

large

eggs

separated

1

teaspoon

vanilla extract
FOR THE WALNUT HONEY BUTTER
1

stick

butter

at room temperature

1/4

cup

honey

1/4

cup

chopped walnuts

1

pinch

pumpkin pie spice
Instructions
First, cook the sweet potato. Prick it all over with a fork place it on a microwave safe plate. Microwave it for about 6 minutes, until it's soft and mashable. Allow it to cool enough to handle, then cut it in half. Scoop the filling right out of the skin into a bowl and mash it completely. Set the bowl aside to let the sweet potato finish cooling for another few minutes.

In the meantime combine the flour, brown sugar, baking powder, pumpkin pie spice and salt. Whisk them together to aerate them. Add the milk, egg yolks and vanilla to the bowl of cooled sweet potato. Whisk that mixture together until smooth. Pour those wet ingredients into the bowl of dry ingredients and whisk it all together until a smooth batter forms. Take the separated out egg whites and whip them up with a hand mixer until they are like clouds. Fold them into the batter. Cover the bowl and let it rest for at least 30 minutes in the refrigerator, or up to overnight.

Pre-heat an electric griddle to 325 or heat a large griddle pan over medium high heat when ready to cook the pancakes. Lightly grease the griddle with butter and ladle generous scoops of the batter on it. Let the pancakes cook for about 4 minutes, then flip them to cook on the other side. Keep cooking in batches as needed until the batter is gone.

While the pancakes cook, prepare the walnut honey butter. Simply combine the ingredients in a bowl and stir it together thoroughly. Serve the warm pancakes immediately with the honey butter and enjoy!
SaveSave