There was really nothing else I could call this dish. My mama makes her baked shrimp so often for entertaining and it always gets such huge raves. It's one of my all-time favorite dishes she makes. She really has a magic touch with food that she learned/inherited from her magic mama, my Nana Person. The beauty of this baked shrimp for entertaining is that it feels so fancy but it takes only 20 minutes to make. It's that quick and easy. More importantly, it's just incredibly sumptuous and addictive. This recipe is my take on my mom's. It's hard to live up to hers but I think I did ok!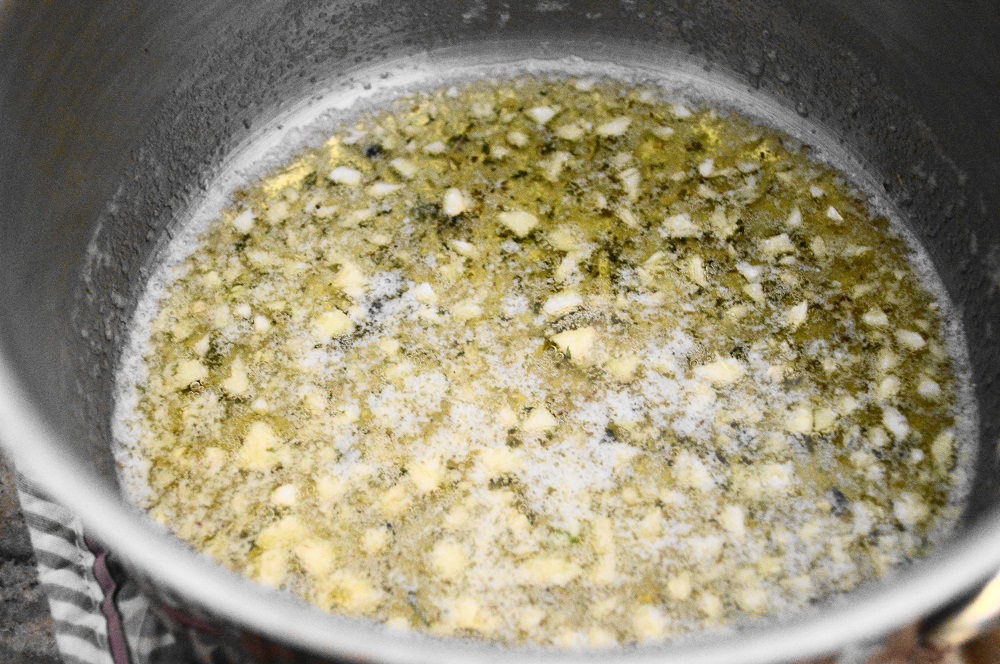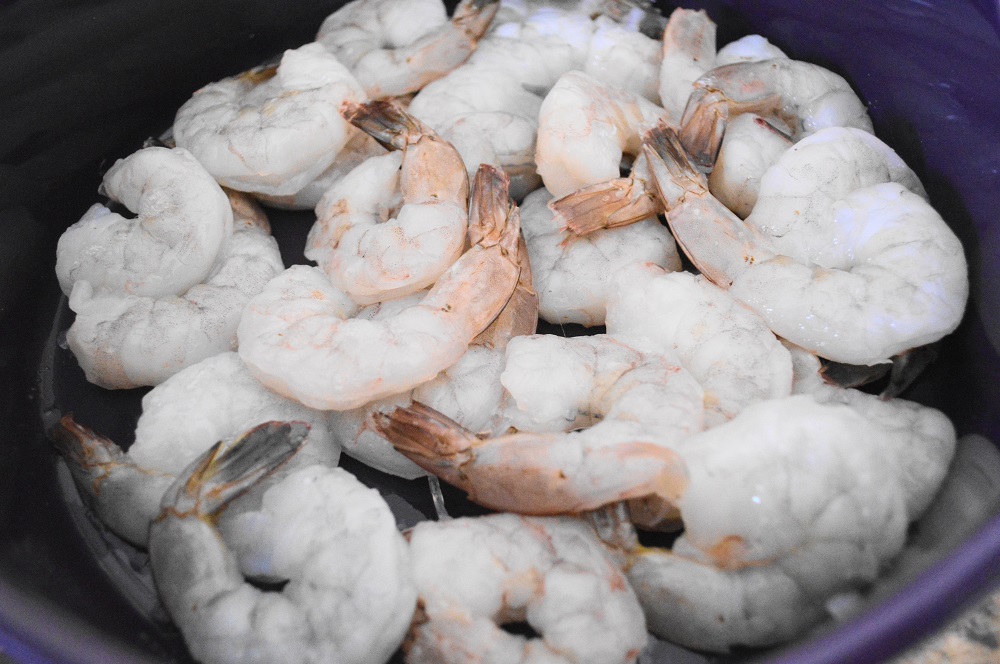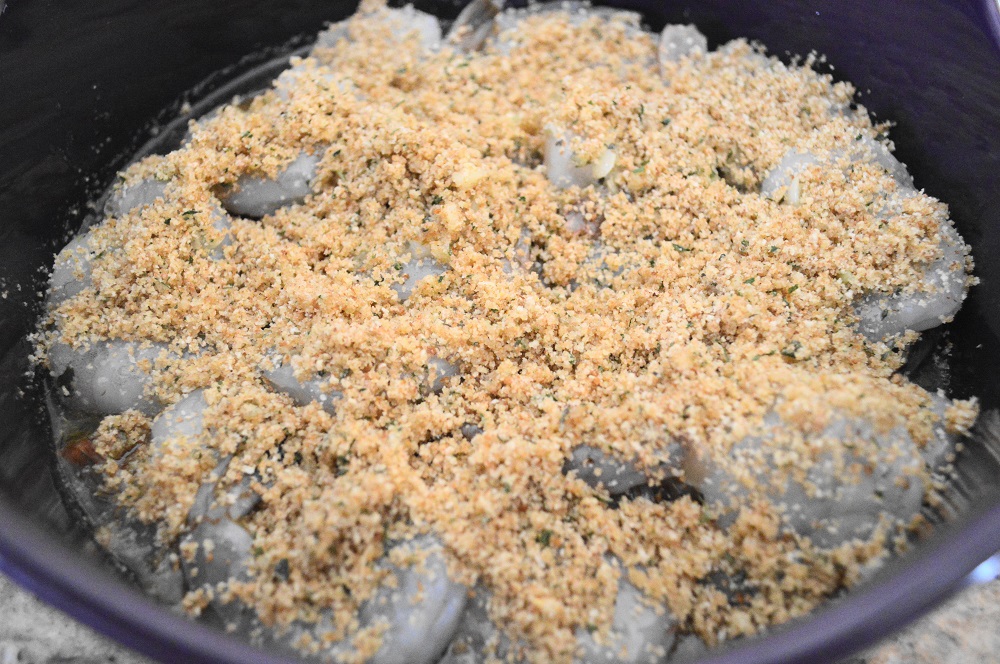 When it was done, I just served the baked shrimp immediately with quinoa on the side for an amazing meal. Oh my goodness, it was buttery and garlicky perfection! The shrimp were so succulent and flavorful. The breadcrumbs had a slight crunch for some great texture. It could not have been a more simple, fast meal. Best of all, it took me right back to fun times with my mom. I loved carrying on one of her best dishes with my own twists. Enjoy, friends! xoxo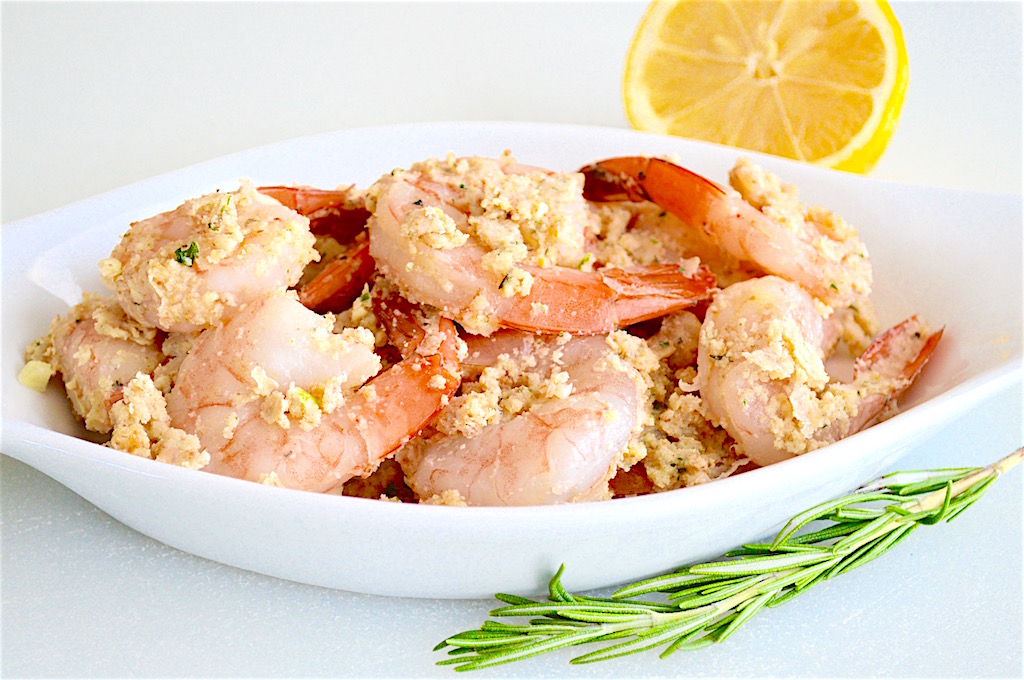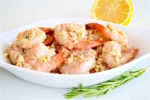 Mama's Famous Baked Shrimp
Ingredients
1

stick

butter

3

cloves

garlic

minced

1/4

teaspoon

truffle salt

1/4

teaspoon

dried onion

1/8

teaspoon

dried parsley

1/8

teaspoon

dried tarragon

1/8

teaspoon

dried thyme

1/8

teaspoon

dried oregano

1/2

cup

seasoned breadcrumbs

1

pound

large shrimp

peeled and deveined
Instructions
Pre-heat the oven to 400 degrees. Melt the butter in a small pot over medium to medium low heat. Once it is pretty well melted add the garlic, salt, dried onion, dried parsley, dried tarragon, dried thyme and dried oregano. Let the mixture gently bubble and develop flavor for about 1-2 minutes, then take it off of the heat. Combine 1/4 cup of the butter mixture with the bread crumbs in a bowl and stir them together to make the breadcrumbs resemble wet sand.

Lay out the shrimp in a baking dish and pour the remaining butter mixture all over them. Spoon the buttery breadcrumbs on top of the shrimp, then bake them for about 10-12 minutes. They should just be pink and opaque. Serve them immediately with rice or quinoa for an amazing and simple meal!
SaveSave