When it is cold like this, I become a big hot tea drinker in the evening after dinner. It is just pure warmth and comfort. Me being me though, I can't just have tea. I need something a little sweet but not overwhelming to go with it. Shortbread is the quintessential companion for tea because it is so delicate and buttery. So I decided to whip up these amazing lemon lavender shortbread cookies to satisfy my craving! My tea of choice is lavender chamomile, so I thought adding the lavender to the cookies would tie in gorgeously. I added the lemon in to brighten them up and cut through the richness of the shortbread. The dough was super simple to put together!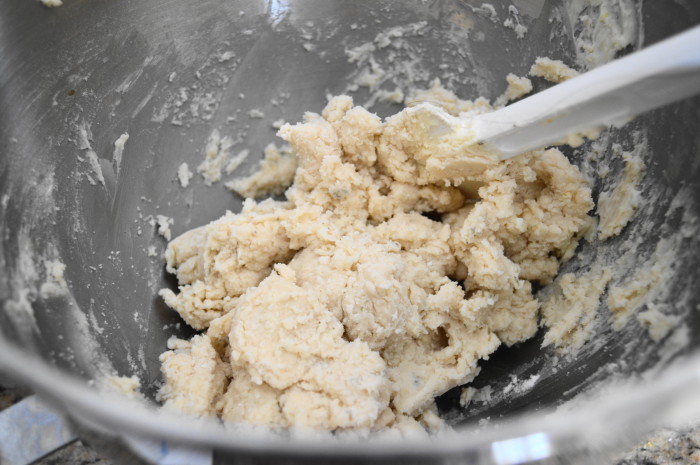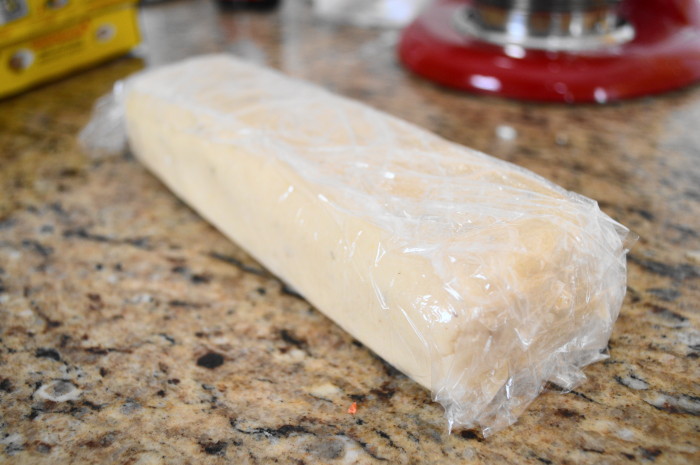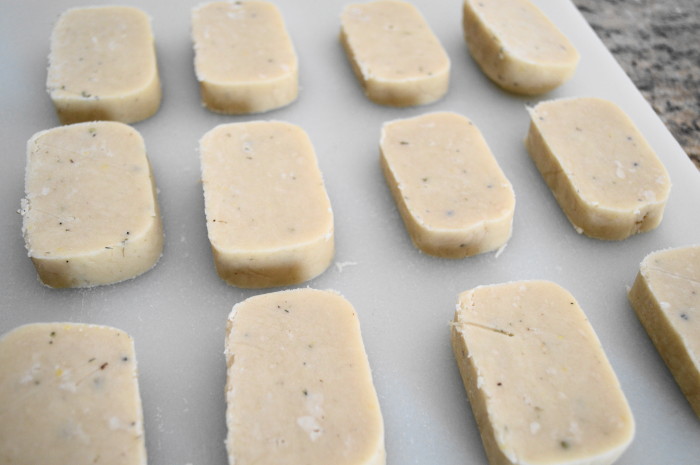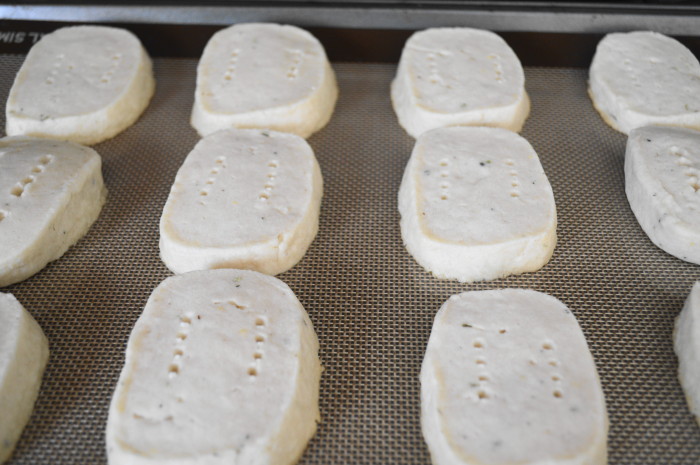 While they were still warm I gave the lemon lavender shortbread cookies a quick dusting of powdered sugar, then they were ready to eat. Let me tell you, having one of these babies with a hot cup of tea while catching up on the latest Crawley family drama on Downton Abbey was just heaven! The cookies had such gorgeous flavor and buttery texture that made me one happy woman. It's the simple things in life, folks.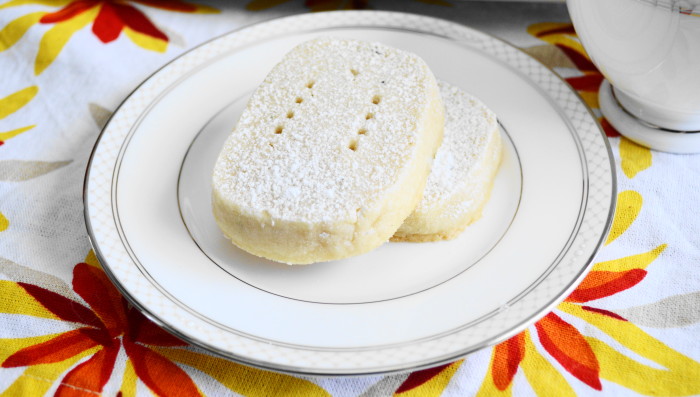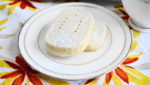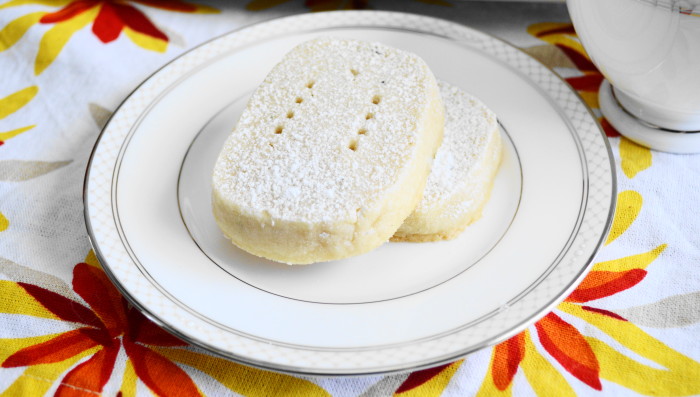 Lemon Lavender Shortbread Cookies
Ingredients
2

sticks

unsalted butter

softened to room temperature

2/3

cup

powdered sugar

plus additional for sprinkling on top

1/2

a

lemon

zested

2

tablespoons

fresh lemon juice

from the half that was zested

1/2

teaspoon

ground lavender

1/2

teaspoon

vanilla extract

2

cups

flour
Instructions
In the bowl of a stand mixer fitted with the paddle attachment, combine the butter and powdered sugar. Cream them together thoroughly until fluffy. Add the lemon zest, lemon juice, ground lavender and vanilla and let them get completely incorporated. Turn the speed to low and slowly add the flour just until it disappears. It's important not to overwork the dough at this point.

Turn the shortbread dough out onto plastic wrap. Gently work it together to smooth it out and form it into a thin, long rectangle by gently pressing it together with clean hands. Wrap the dough in plastic and allow it to sit in the refrigerator to chill overnight. This is also going to allow the flavor to really develop.

The next day, pre-heat the oven to 325 degrees and line a baking sheet with a silicone mat or parchment paper. Take the dough out and slice it with a sharp knife into roughly 1 1/2 inch slices to make them pretty little squares. The dough rectangle should be long enough to yield about a dozen shortbread cookies.

Transfer the cookies to the prepared baking sheet and pierce each one twice with a fork for the traditional decoration. Then let them bake for about 18-20 minutes. The cookies should be fully baked but still pale. Take them out and allow them to cool for a couple of minutes on the sheet, then transfer them to a rack to finish cooling.

While the cookies are still warm, dust them with powdered sugar. Then serve immediately! These are so amazing with a great cup of tea.
SaveSave