These should actually be more accurately called lamb meatball pit-zas! This is another case of bringing together two cuisines into one yummy dinner. I love this one because it's a nod to both my Italian and Lebanese influences. The spiced lamb, hummus and yogurt sauce all remind me so much of meals made by the lovely Jeanie, while the meatball and pizza concept made up the heart of every single dinner at Lulu's house. These lamb meatball pitas beautifully and deliciously get to the core of what this blog is all about!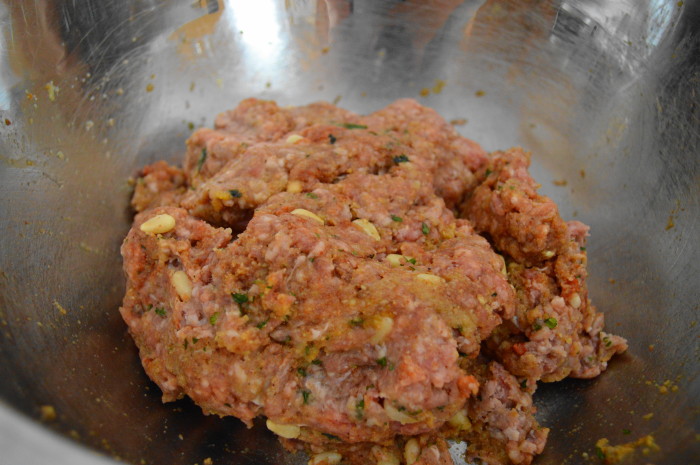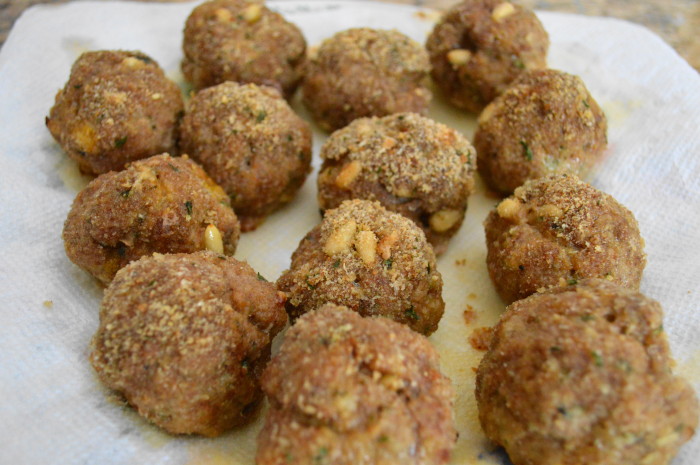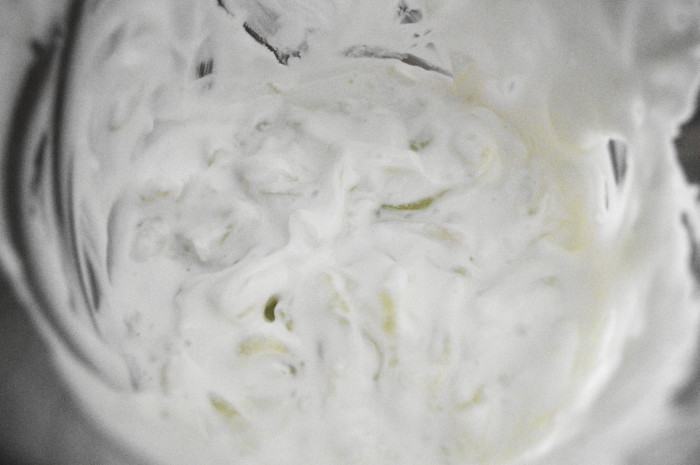 I used roasted red pepper hummus that I bought as the "red sauce" spread out on each toasty pita bread. Then I built them from there with the yogurt sauce, meatball pieces, sliced red onion and baby spinach. They were so full of vibrant colors and huge flavor! I liked to just fold up the pita in half and eat it like a big, gooey, messy slice of NYC style pizza or big gyro. These lamb meatball pitas were little delights of huge Middle Eastern flavors in an Italian package!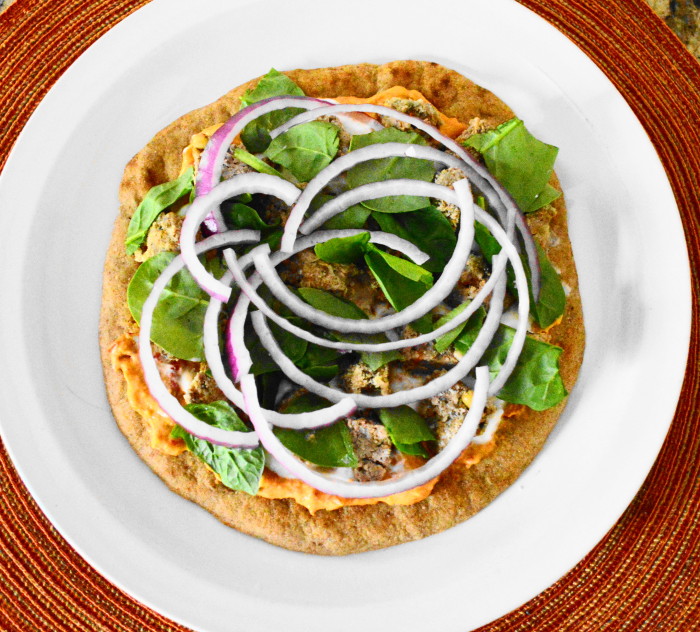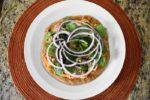 Lamb Meatball Pitas
Ingredients
FOR THE MEATBALLS
1/2

cup

breadcrumbs

plus an additional cup for breading the meatballs

2

whole

eggs

1/4

cup

pine nuts

1/4

cup

fresh mint

packed and finely chopped

1

teaspoon

salt

1/2

teaspoon

cinnamon

1/2

teaspoon

nutmeg

1/2

teaspoon

coriander

1/2

teaspoon

cumin

1/2

teaspoon

smoked paprika

1/8

teaspoon

cayenne pepper

1

pinch

saffron

1

pound

ground lamb
FOR THE YOGURT SAUCE
1

cup

Greek yogurt

1/2

a

cucumber

peeled and grated on the smallest largest of a box grater

1/2

a

lemon

juiced

1

dash

olive oil

1

pinch

salt
FOR ASSEMBLY
4

whole

fresh pita breads

1

container

roasted red pepper hummus

3 tablespoons per pita is what you'll need

1

cup

baby spinach

1/2

a

red onion

thinly sliced
Instructions
Pre-heat the oven to 350 and get out a 9 x 13 baking dish. Combine all of the meatball ingredients in a large bowl except for the lamb. Stir them together, then add in the lamb. Gently work the mixture together with your clean hands. Take a small amount of the mixture about the size of your palm and roll it into a ball. Roll it in the extra breadcrumbs, then place it in the baking dish. Repeat with the remaining mixture until you have 12-13 meatballs. Bake them through completely for 40 minutes.

While the meatballs bake, make the easy yogurt sauce and gather the ingredients for assembly. To make the sauce, simply stir the yogurt, cucumber, lemon juice, olive oil and salt together in a bowl. Set it aside until you need it. Toast the pita breads so that they get warm and slightly crisp around the edges. When the meatballs are done, transfer them to a plate lined with paper towel to drain any grease, then cut them all into quarters.

To assemble the lamb meatball pitas, take the toasted pitas and spread 3 tablespoons of roasted red pepper hummus on each one. Drizzle two teaspoons of the yogurt sauce on top of the hummus and then put 12 quarters of the meatballs on top, pressing them into the yogurt and hummus so that they stick. Sprinkle a generous amount of spinach and red onion on top of the meatballs and serve the pit-zas immediately!
SaveSave