The Great British Baking Show (or Great British Bake Off depending on where you are) is one of my all time favorite shows. Between Mary Berry's general greatness, Paul Hollywood's piercing eyes, and Mel and Sue's banter it is pure magic. Oh, and those bakers are absolutely incredible too! They spare viewers the drama and just get on with baking, except for baked alaska gate. I loved how they all supported each other and made gorgeous creations. So I was crushed when I heard the news that it was moving from the BBC to Channel 4 in Britain. It meant that Mary, Mel and Sue decided their loyalty was with the BBC and left the show.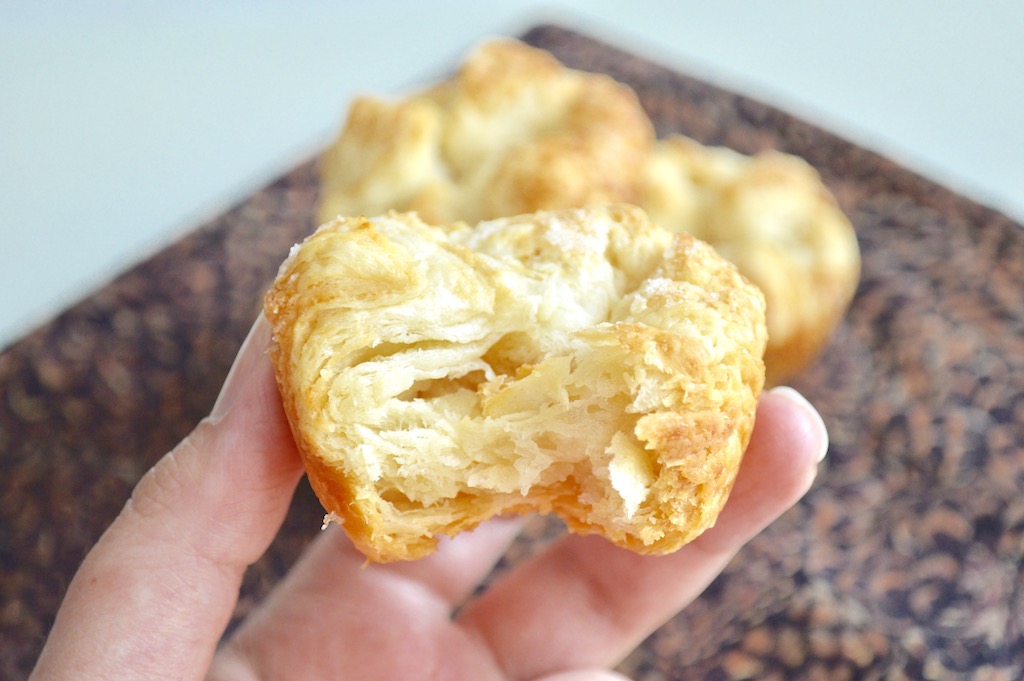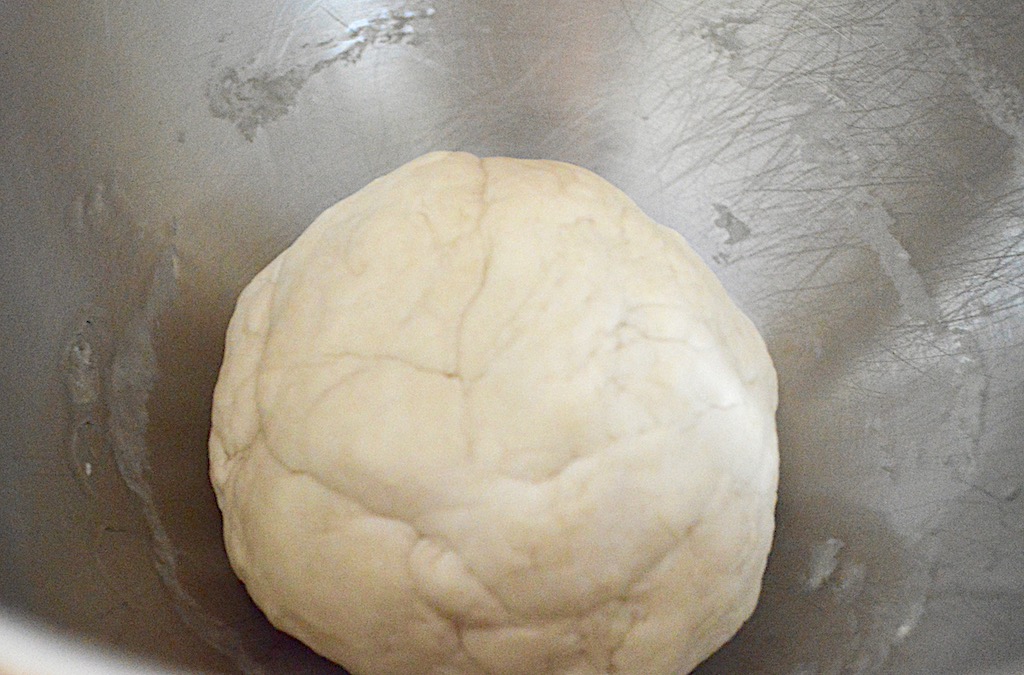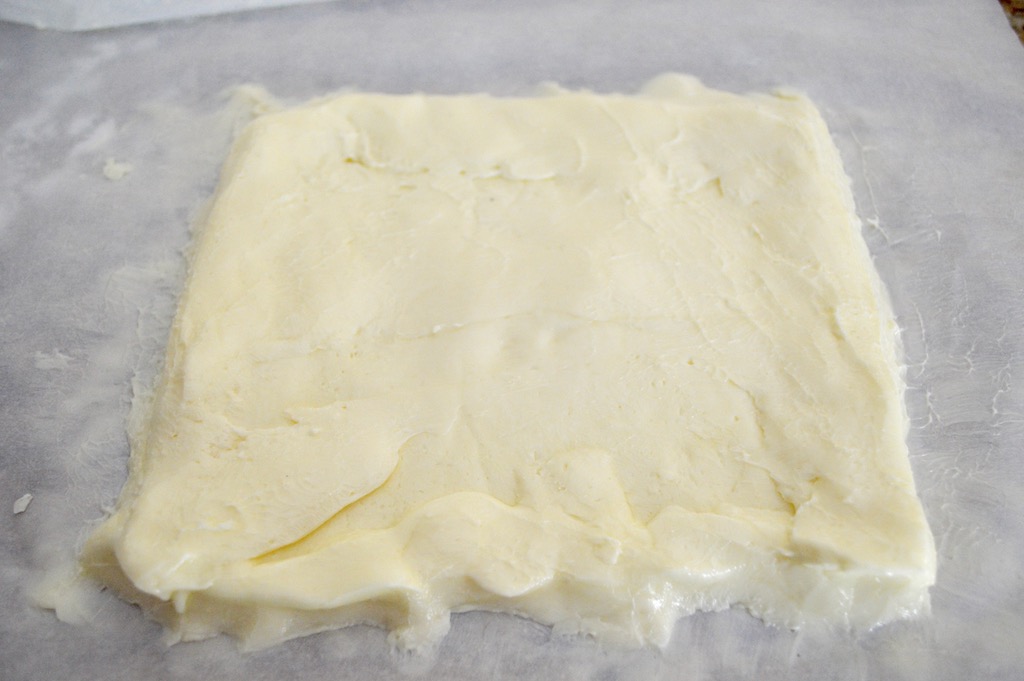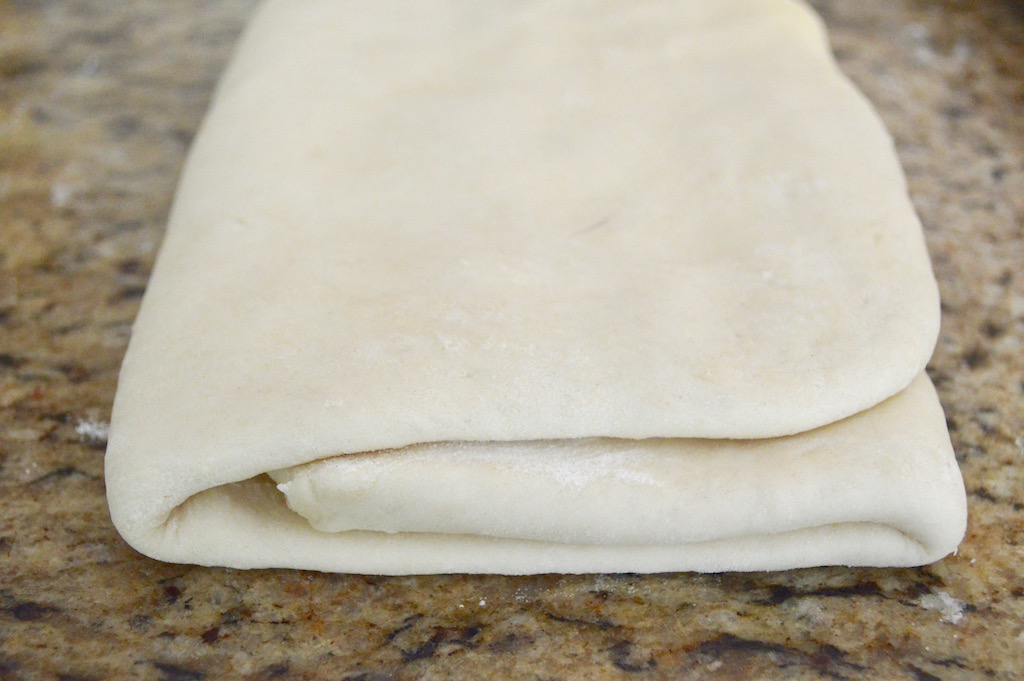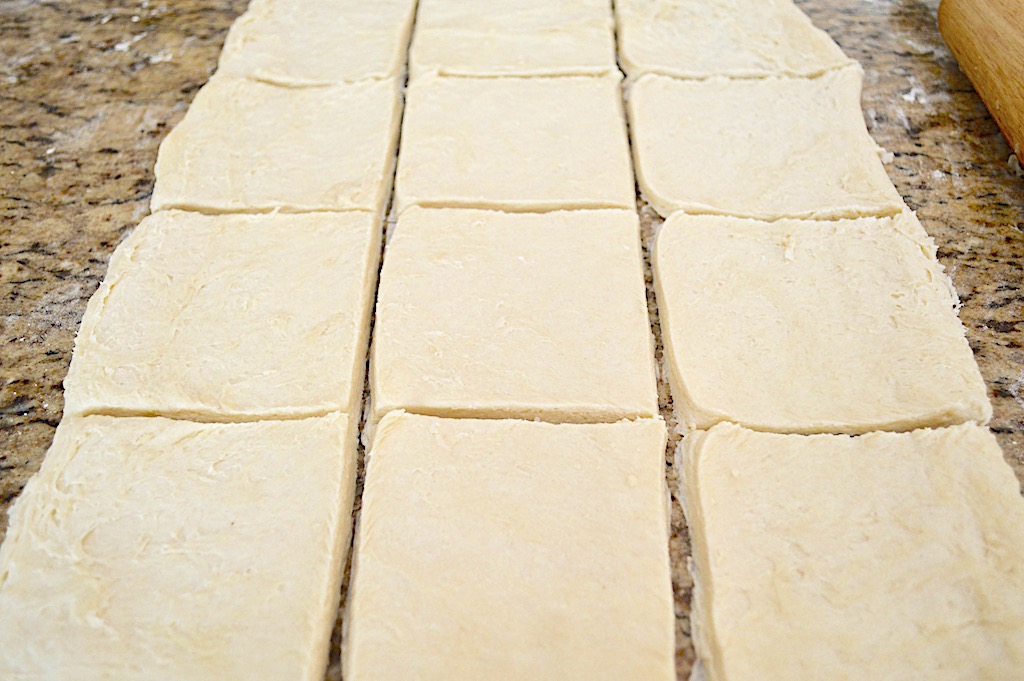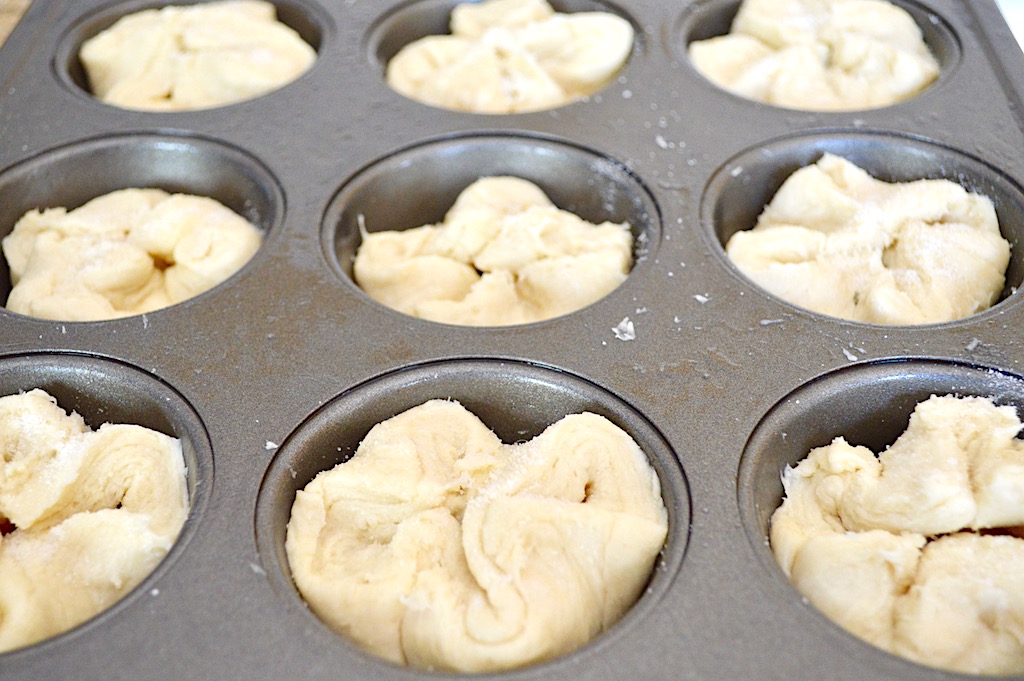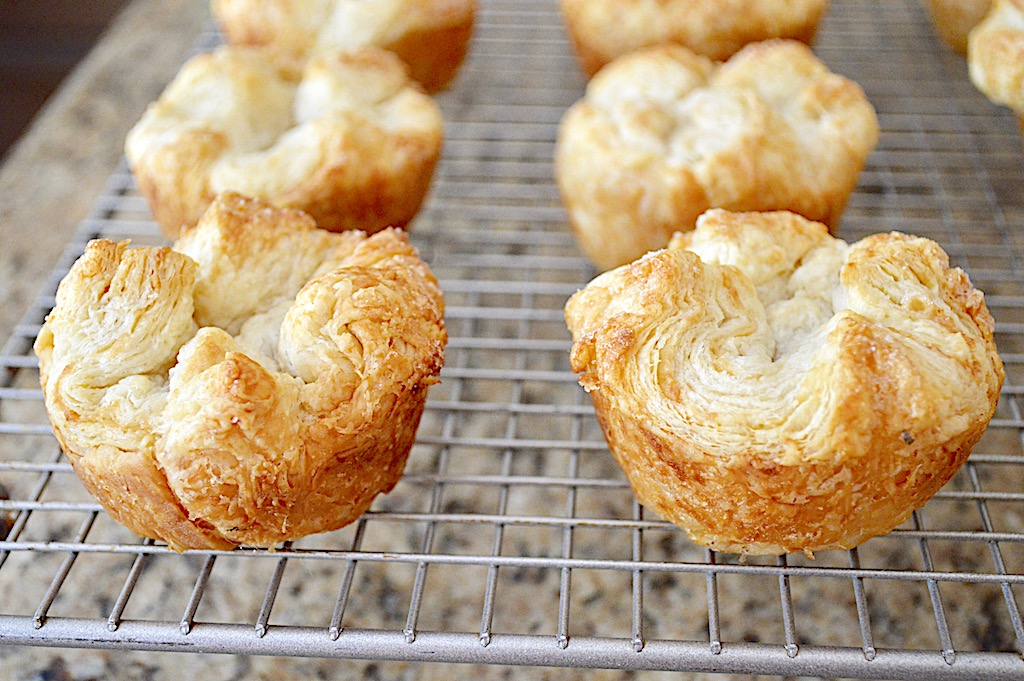 When they cooled enough, I had to try one immediately. Oh my goodness, they were everything I hoped for and more! I felt like I was competing in my own little Great British Baking show and won the technical challenge, ha. It was such a blast trying to make this recipe from the show. Here is the link to the actual recipe that I used. I followed it really closely using my kitchen scale. I didn't use as much sugar as it called for. The only other thing I changed based on comments was the cooking temperature. I lowered it to 350. That way they baked through without burning on top. I hope you all try out and love this wonderful treat! Keep on baking. xoxo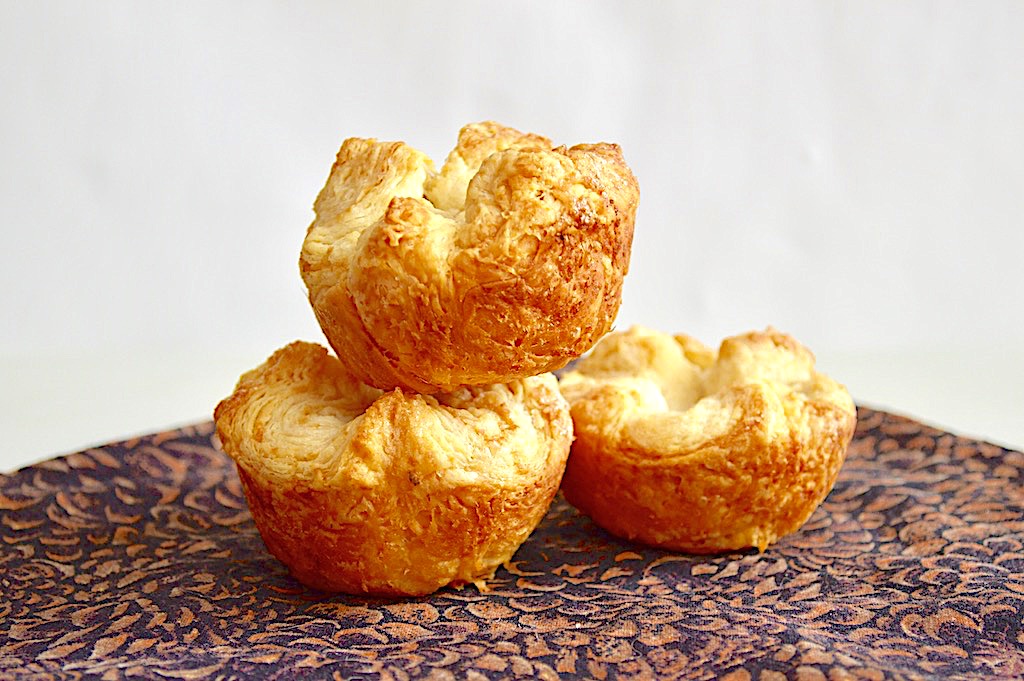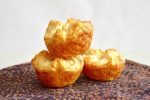 Kouign Amann
Kouign Amann are such flaky, amazing little pastries that are very much like croissants. They take some time but are so worth the effort!
Ingredients
10 1/2

ounces

all-purpose flour

plus additional for bench flour

2

teaspoons

active dry yeast

1

teaspoon

salt

7

fluid ounces

warm water

10

ounces

unsalted butter

divided

granulated sugar

as needed

canola oil, as needed
Instructions
First, prepare the dough for the kouign amann. Set up a stand mixer with a dough hook. Combine the flour, active dry yeast, salt, and warm water in a bowl. Take 1 ounce of the butter and melt it in the microwave, then pour it in the bowl with the rest of the ingredients. Turn the mixer on low speed and let it run for 2 minutes. Then turn the speed to medium and let it run for another 4 minutes until it becomes a gorgeous, uniform dough. Bring it together into a ball and drizzle a little bit of the canola oil into the bowl with it. Cover the bowl with plastic wrap and set it aside to rise for an hour.

While the dough rises, make the block of butter. Take the remaining 9 ounces of butter and place it between two sheets of parchment paper. Beat it down into a thinner, single block with a rolling pin, then roll it into a 5 inch square. Put it back into the fridge to stay chilled until the dough is ready. When the dough is done rising, turn it out onto a well floured surface and roll it out into an 8 inch square.

Take the block of butter and put it diagonally onto the middle of the square of dough so that a side of the butter faces a corner of the dough. Bring the corners of dough over the butter to completely envelope it. Roll it out into a 16 x 8 rectangle. Fold it into thirds by bringing one short side up to the middle of the rectangle, then bringing the other short side into the middle over that. That makes one turn. Wrap the dough in plastic wrap and chill it for 30 minutes. Repeat this process 2 more times to do 3 turns total. This is what creates all of the flaky layers

After the third turn is done chilling, roll it out into a 16 x 8 rectangle again. Sprinkle the rectangle generously with granulated sugar and fold it into thirds just like before. Roll it out again into a 16 x 12 square and cut that into 12 equal squares by cutting 4 equal cuts along the long side and 3 equal cuts along the short side. Take a 12 well muffin tin and brush each well really generously with more canola oil. Put a square of dough into each well. Bring the corners of the square into the center so that each of the kouign amann look like little four leaf clovers. Sprinkle the tops generously with more granulated sugar.

Put the tin aside to rise for another 30 minutes. When they are done rising, pre-heat the oven to 350. Bake the kouign amann for 35-40 minutes, until they are completely flaky and golden. Let them cool for a couple of minutes in the tin, then remove them to a wire rack to finish cooling. Serve them immediately with great coffee or tea! They also keep well for a day and leftovers can be toasted.
Nutrition Facts
Kouign Amann
Amount Per Serving (1 kouign amann)
Calories 271
Calories from Fat 173
% Daily Value*
Fat 19.2g30%
Cholesterol 51mg17%
Sodium 330mg14%
Potassium 19mg1%
Carbohydrates 21.7g7%
Protein 2.9g6%
Calcium 60mg6%
Iron 0.2mg1%
* Percent Daily Values are based on a 2000 calorie diet.