Growing up, Friday nights were always sacred pizza nights in my family. My Nana Lulu would make at least five, with some being plain and some with toppings to suit everyone. I don't know how she did it, but she would get the dough so amazingly thin and we would easily devour all five pies. When I learned how easy it was to make my own homemade pizza dough I became absolutely hooked, and excited that hopefully one day I'll be able to create those memories for my own grandchildren! There aren't many ingredients needed, this is as basic as it gets.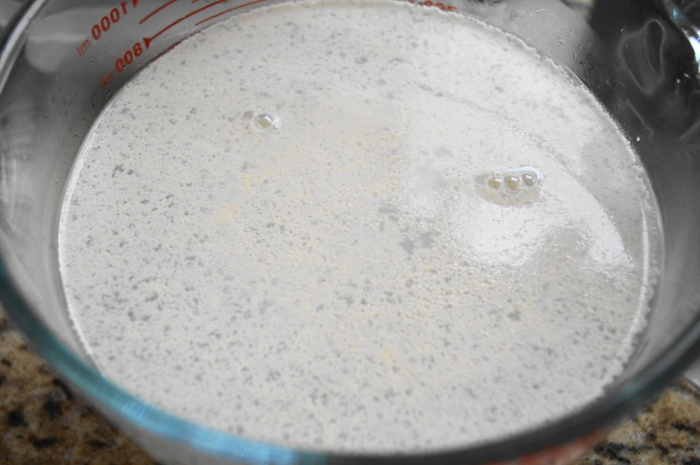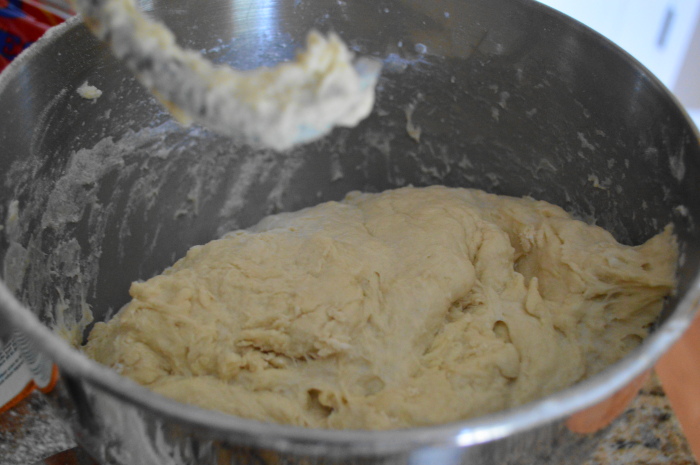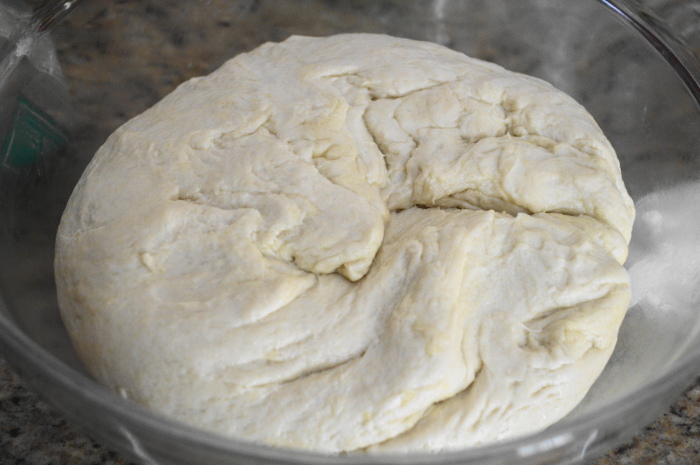 Once the homemade pizza dough was done proofing, the possibilities were endless. This recipe was enough to make 4 good sized pizzas. The dough could have been cut into quarters and then rolled out. It can also be divided and rolled up to make a ton of stromboli. My plan was to make calzones with it (stay tuned for that). I cut the dough into 8 equal pieces and then rolled each of them out into circles to make 8 huge calzones and it was perfect. This easy and versatile homemade pizza dough is the most amazing start to great culinary memories. Hope you all love it!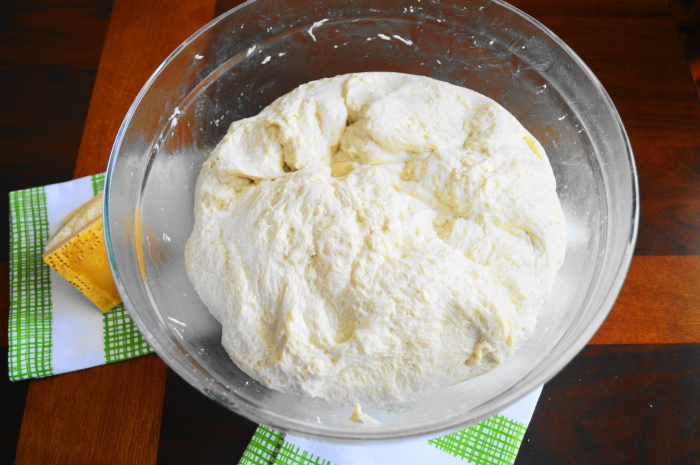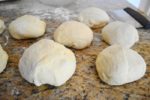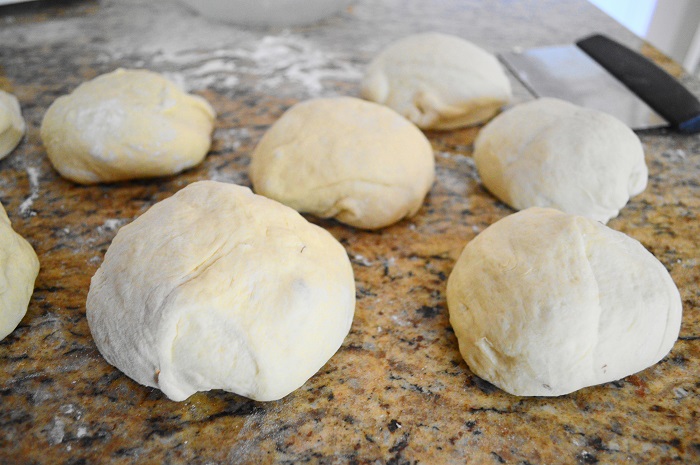 Homemade Pizza Dough
Ingredients
3 1/4

cups

warm water

1/2

ounce

active dry yeast

3/4

cups

olive oil

plus extra for greasing the bowl

1/2

tablespoon

salt

1/2

teaspoon

granulated sugar

2 1/2

pounds

high gluten (bread) flour
Instructions
In a bowl, combine the warm water and yeast and stir them together to get the yeast activated. Then gently pour the mixture into the bowl of a stand mixer fitted with the dough hook.

Add the olive oil, salt and sugar into the stand mixer bowl and let the dough hook slowly stir everything together on low speed. Then slowly and gradually add in the flour until it is all incorporated. Let the dough hook continue working until the dough is elastic and starts to pull away from the sides of the bowl. Then it's done.

Transfer the dough to a large bowl greased with olive oil and make sure it gets coated in that oil. Cover it and store it in the refrigerator for 2-3 hours or up to 3 days. Periodically check on it to make sure it doesn't overflow out of the bowl, and lightly punch it down if it is expanding too much.

When you are ready to use it, divide it up and roll it out however you desire! Pizza, calzones, stromboli, the possibilities are endless! This recipe is enough to make 4 large pizzas or 8 large calzones.
SaveSave