Homemade marinara sauce is the very foundation of great Italian cooking. It goes into so many dishes from spaghetti and meatballs, to lasagna and chicken parmigiana. My Nana Lulu's homemade marinara sauce was legendary, and my Dad has picked up the torch with his own incredible version. I've been working on my own version for years and this one completely hit all the right flavor notes! It was easy to put together.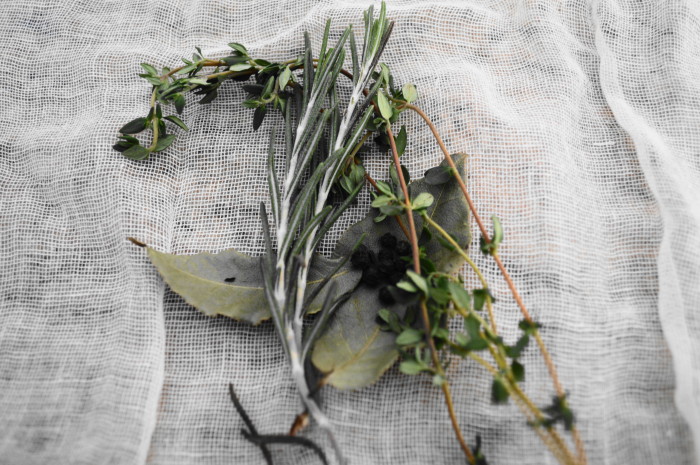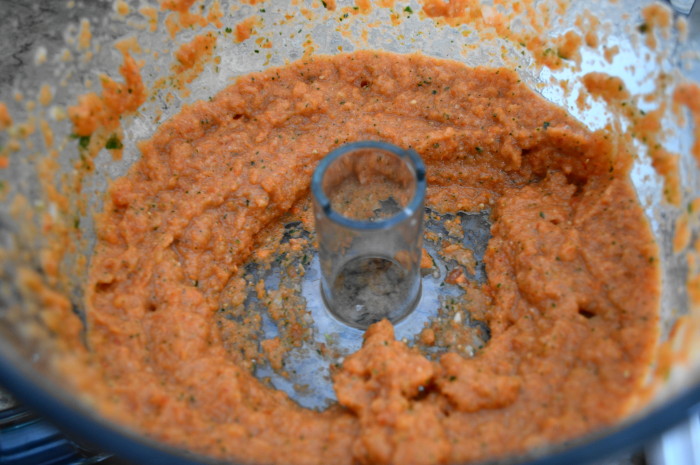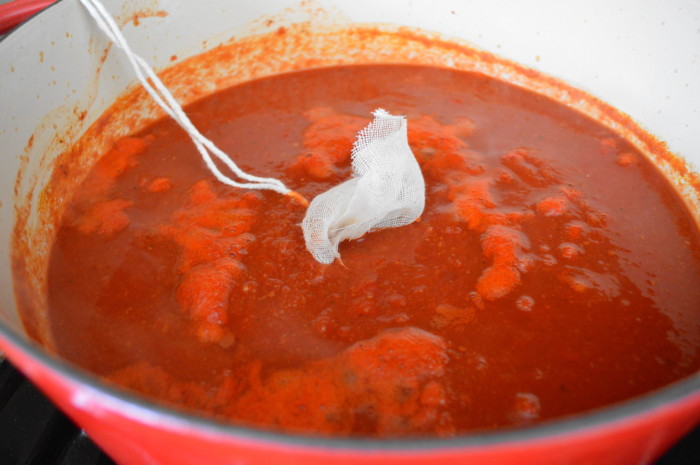 While it was cooking I felt like I was back in my Nana Lulu's kitchen. The aroma of the sauce was just filling the whole house deliciously and also made me so darn hungry! Once it was done, I removed the herb bundle and took the pot off the heat. Then I just portioned it out into pint containers. This way I knew that I had two cup portions ready to go. I knew I was going to use 4 of them quickly, but the other container went into the freezer to use when I needed it. Making this sauce is something I love to do on a Sunday afternoon to just portion out for the week of dinners ahead, like spaghetti and meatballs or chicken parmesan. It is so versatile and fantastic! Enjoy my friends, and buon appetito.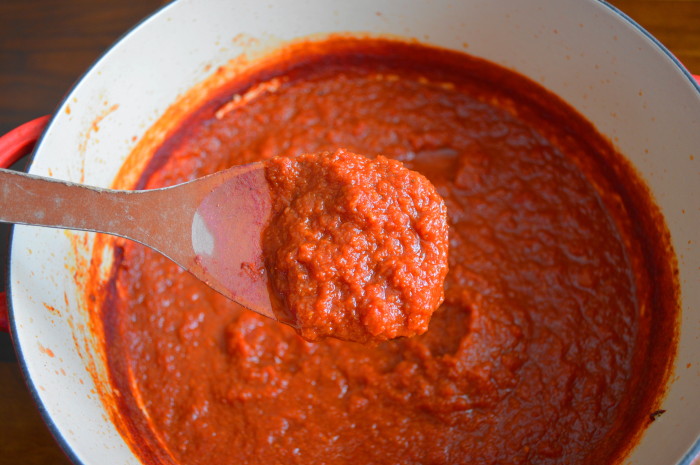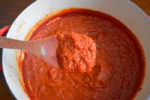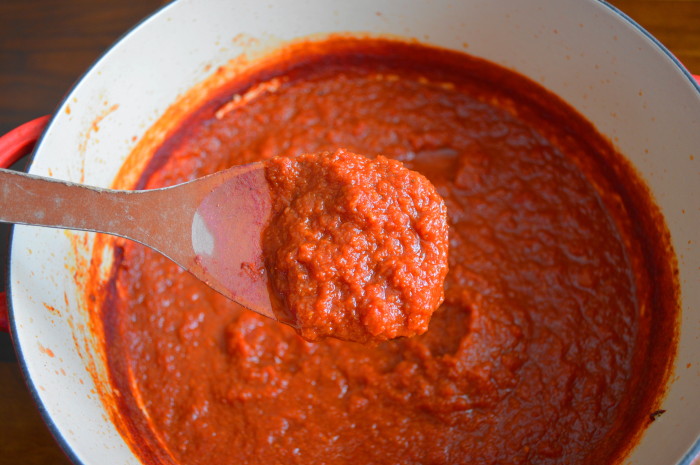 Homemade Marinara Sauce
Ingredients
2

whole

bay leaves

2

sprigs

fresh thyme

2

sprigs

fresh rosemary

10

whole

black peppercorns

2

whole

carrots

peeled and cut into quarters

2

stalks

celery

cut into quarters

1

whole

onion

peeled and quartered

6

cloves

garlic

peeled

12

whole

cherry tomatoes

1/4

cup

fresh parsley

1

dash

olive oil

2

tablespoons

tomato paste

1

dash

worcestershire sauce

1

cup

red wine

1 1/2

cups

chicken or vegetable stock

2

cans

crushed tomatoes

28 ounce size

1/4

cup

freshly grated parmesan cheese
Instructions
First, put together the herb bundle to really flavor the marinara sauce. Cut a big piece of cheesecloth and layer the bay leaves, thyme, rosemary and peppercorns on it. Gather up the bundle tightly and tie it tightly with kitchen twine to hold it together. Then get out a food processor and add the carrots, celery, onion, garlic cloves, cherry tomatoes and parsley. Run the food processor until the mixture is a smooth puree.

Now everything is ready to layer into the pot! Heat the olive oil over medium high heat in a sturdy dutch oven or stock pot. Transfer the puree from the food processor bowl into the pot to let it get fragrant for 2-3 minutes. Stir in the tomato paste and Worcestershire sauce and let them meld in for another minute.

Pour in the red wine and let it reduce for about 2 minutes. Then pour in the stock, crushed tomatoes and freshly grated parmesan. Add the herb bundle you made and submerge it into the sauce, then allow it to come to a boil. Reduce it to a simmer and let it gently bubble for 2 hours.

Remove the herb bundle and take the pot off of the heat. Use it immediately or allow it to cool before portioning it out into containers. This recipe yields 6 cups, and 3 cups is usually the perfect amount for a pound of pasta.
SaveSave