My Nana Lulu made eggplant parmigiana pretty much every Friday for her family as the course before her homemade pizza. It was the best and I absolutely lived for it. The funniest part was that no matter how many of us were coming, she would make the same amount. So if there were a lot of us it sometimes meant that my dad and I would fight over having the last piece! Ha! He always let me have it of course. It's heartbreaking to me that she never wrote how she made it down. Whenever I asked her, she just shrugged and held up her hands to say that it was all by feel. So this version is only a shadow of the magic that woman would create, but it was still pretty darn incredible.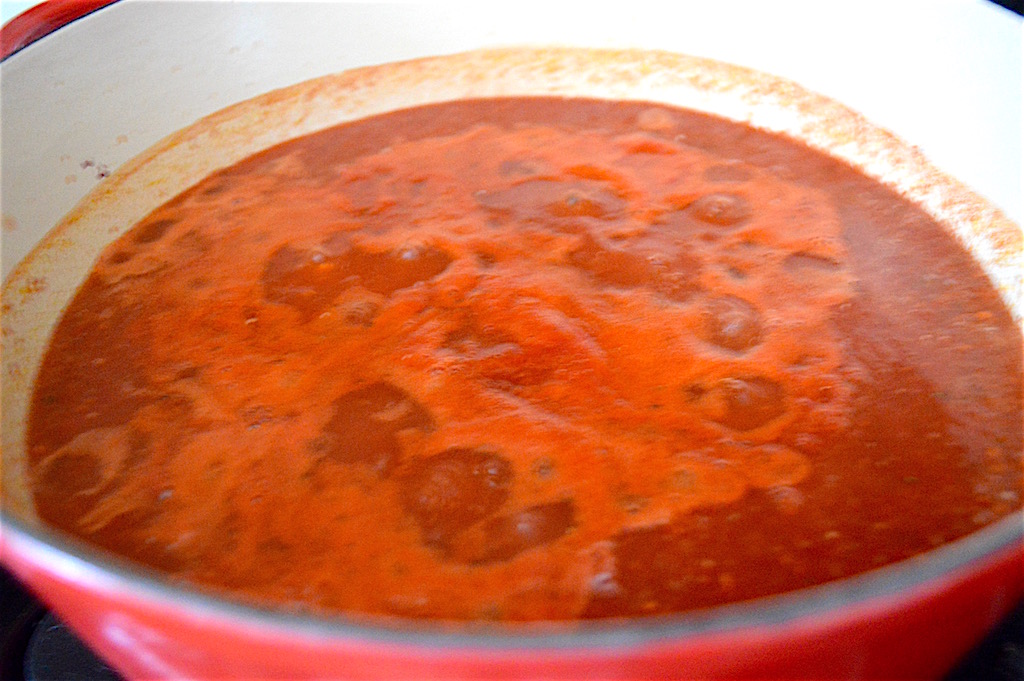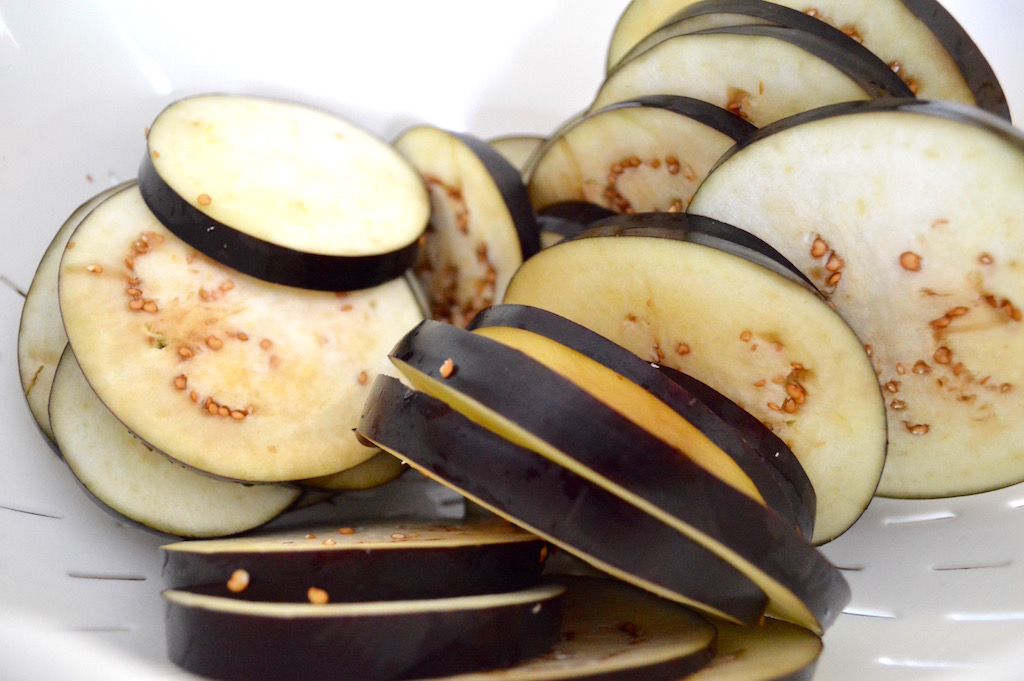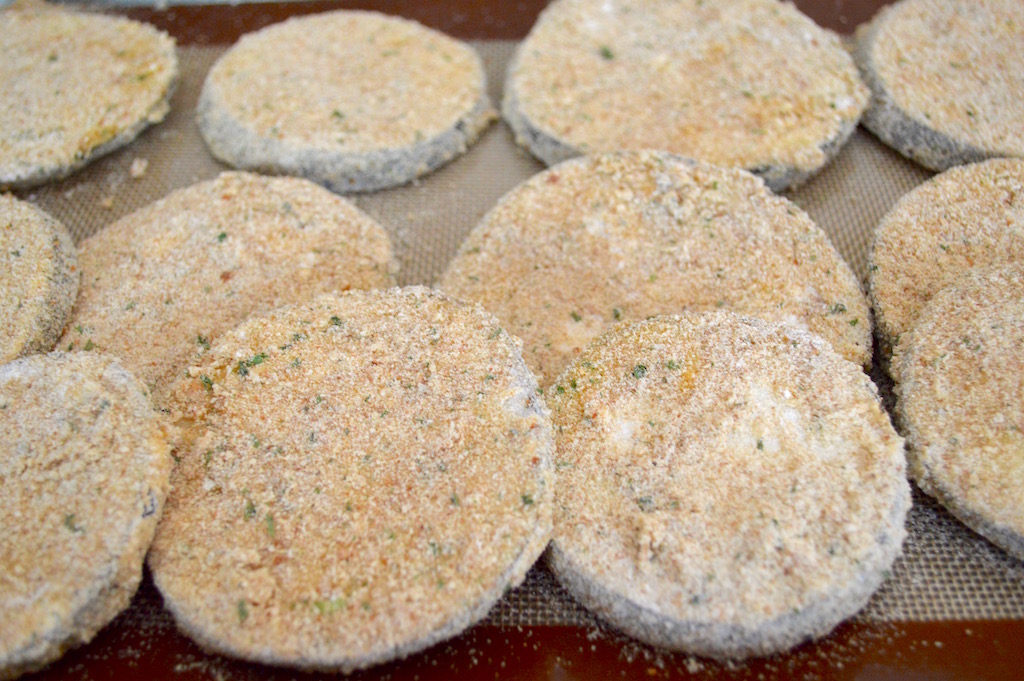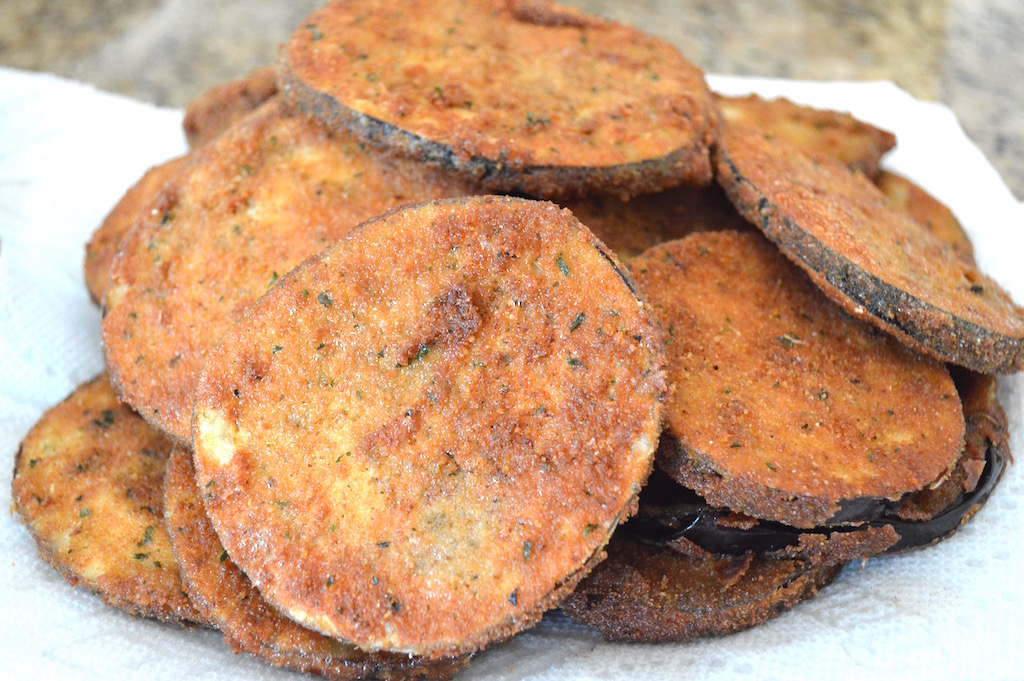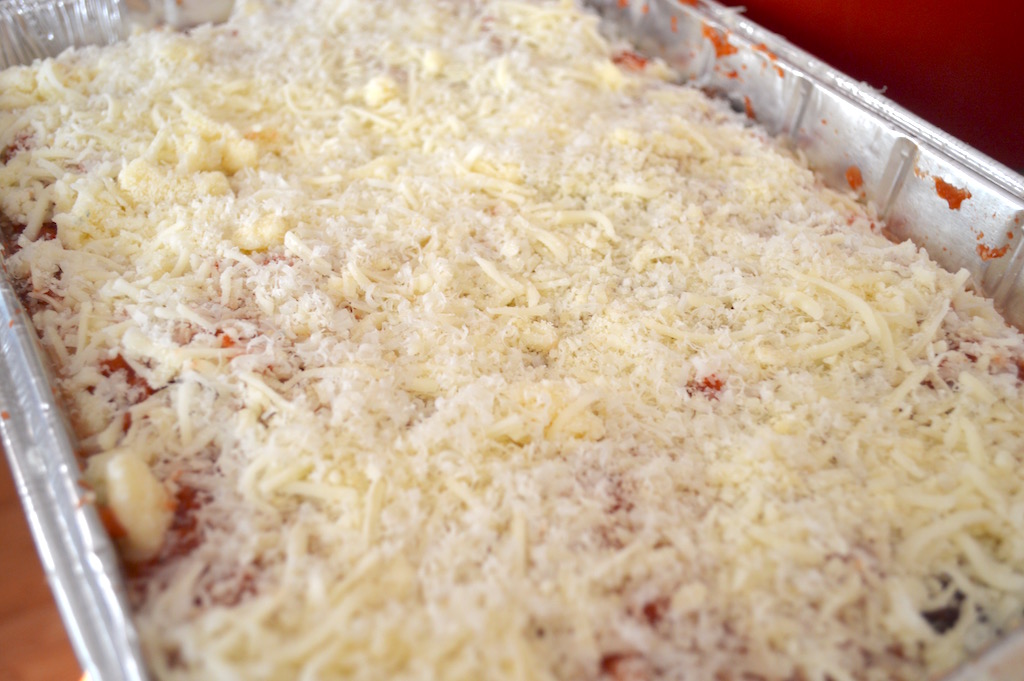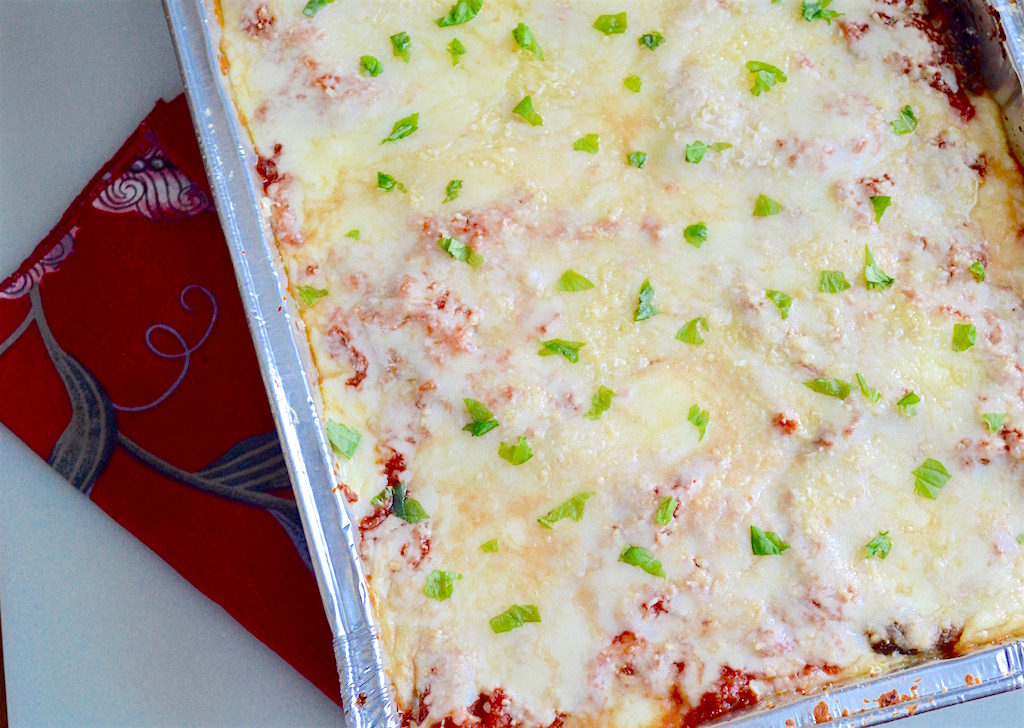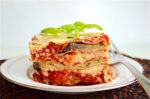 Eggplant Parmigiana
Eggplant parmigiana is such a classic and this version is a showstopper! The fried eggplant is layered with an amazing sauce and four cheeses.
Keyword:
Eggplant, Eggplant Parmigiana
Ingredients
FOR THE SAUCE
6

cloves

garlic

2

whole

onions

quartered

2

whole

tomatoes

quartered

2

stalks

celery

quartered

2

whole

carrots

peeled and quartered

1/4

cup

fresh basil

1

tablespoon

tomato paste

1/2

cup

dry red wine

2

cans

crushed tomatoes

1

pinch

salt

1

pinch

crushed red pepper

1

pinch

freshly cracked black pepper
FOR THE EGGPLANT
2

whole

eggplants

thinly sliced into rounds

3/4

cup

all-purpose flour

1/2

teaspoon

garlic powder

1/2

teaspoon

dried oregano

5

whole

eggs

1

tablespoon

milk

1 1/2

cups

seasoned breadcrumbs

canola oil

as needed for frying
FOR ASSEMBLY
1

pounds

shredded mozzarella cheese

1/2

pound

freshly grated fontina cheese

1

cup

freshly grated pecorino romano cheese

1/2

cup

freshly grated parmesan cheese

fresh basil

coarsely chopped as needed for garnish on top
Instructions
First, make the sauce. Get out a food processor and combine the garlic, onions, tomatoes, celery, carrots, and basil in its bowl. Puree it together into a gorgeous sauce base. Then heat the olive oil in a large pot over medium high heat. Pour in the aromatic base and let it bubble and cook for about 2 minutes. Then add in the tomato paste and let it cook for another minute. Pour in the wine and let it cook off for another minute. Lastly, add in the crushed tomatoes, salt, black pepper and red pepper. Stir the sauce well and let it gently simmer for 2 hours.

While the sauce cooks, prepare the eggplant. Transfer the eggplant slices to a colander in your sink and sprinkle them generously with salt. Let them sit in the colander for an hour to draw out some of the moisture and bitterness. While it is sitting, set up the breading line. Whisk the flour, garlic powder and dried thyme together in a large, shallow bowl. Then crack the eggs into another large bowl and beat them thoroughly with the milk. Get the breadcrumbs into another bowl. Finally, set out a lined sheet tray to hold the breaded eggplant.

When the eggplant is done sitting in the salt, rinse it all with cold water and pat it dry with paper towel. Get a large, deep stainless steel skillet on the stove and fill it with about 2 inches of canola oil. Heat it up over medium high heat and use a deep fry thermometer to make sure the temperature stays around 370 degrees. While the oil heats up (which takes a little while but keep an eye on it), bread the eggplant by dredging each slice through the flour first, then the egg, then the breadcrumbs to coat them well. Pile them on the lined sheet tray after you bread them.

Fry the eggplant in batches of about 4 to 5 slices for 2-3 minutes on each side. They should get gorgeously brown and crispy. When they're done, transfer them to a platter lined with paper towel to drain and keep going until all of the eggplant is fried. It takes a little patience. While the frying is going on combine the mozzarella, fontina, and pecorino romano together in another large bowl and stir it all together well.

The sauce should be done around the same time you are done frying the eggplant. Take it off of the heat and pre-heat the oven to 350. Get out a 9 x 13 lasagna pan and spread 1/4 of the sauce in the bottom. Follow that with a layer of 1/3 of the eggplant, 1/4 of the sauce spread out on the eggplant and 1/3 of the cheese spread out over the sauce. Repeat that again twice to have three gorgeous layers of eggplant, sauce and cheese. Top it all with a sprinkling of the parmesan cheese.

Bake the assembled eggplant parmigiana for 30 minutes to melt the cheese and let everything meld together. Take it out and let it cool for a couple of minutes, then garnish it with lots of chopped fresh basil on top. Cut it into the desired portions and serve immediately! This easily feeds 8 and makes great leftovers.
Nutrition Facts
Eggplant Parmigiana
Amount Per Serving (1 serving)
Calories 421
Calories from Fat 219
% Daily Value*
Fat 24.3g37%
Cholesterol 154mg51%
Sodium 702mg31%
Potassium 602mg17%
Carbohydrates 27.3g9%
Calcium 130mg13%
Iron 3.1mg17%
* Percent Daily Values are based on a 2000 calorie diet.