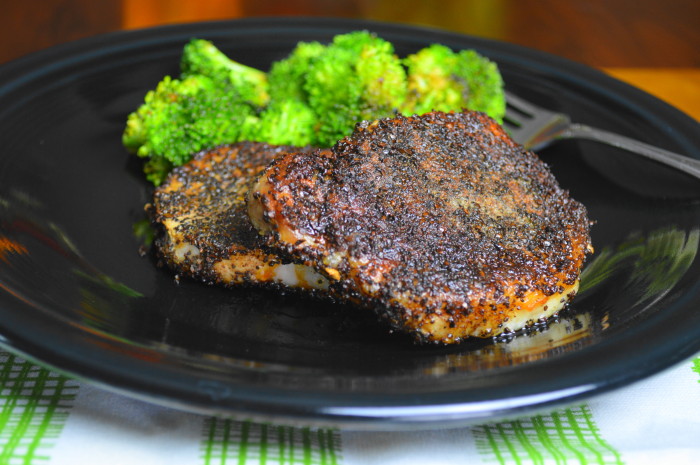 This is in total keeping with my theme of quick, easy and incredible meals lately! Marc and I have both been super busy with meetings, rehearsals, and everything else in the evening and these quick meals have been life savers. I know a lot of people in our situation wouldn't even be able to find the time to get all the ingredients together to cook. That's where a service like Blue Apron comes in helpful (and I know MyFoodSubscriptions has the latest coupon code for them if you're interested) but we're lucky enough that the grocery store is just down the street, so no time-consuming commute is needed. I had pork chops in my freezer that I wanted to use, and decided to sear them in a super flavorful dry rub to make these amazing coffee crusted pork chops. The coffee just makes the dry rub. I am a caramel macchiato addict so that was the ground coffee flavor I had on hand. It was perfectly sweet to counterbalance the smokey heat of the rest of the dry rub.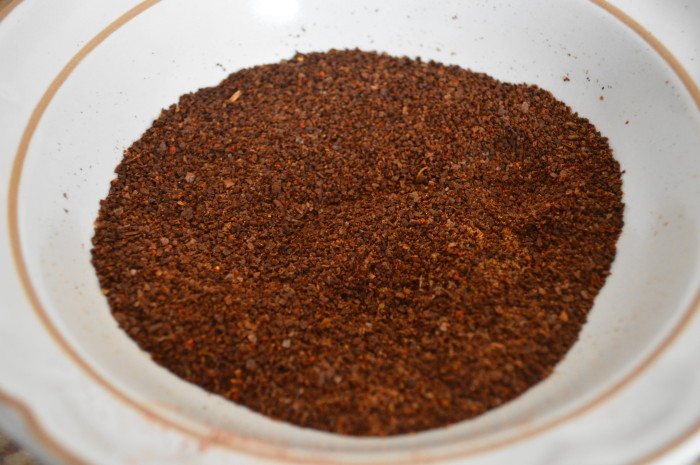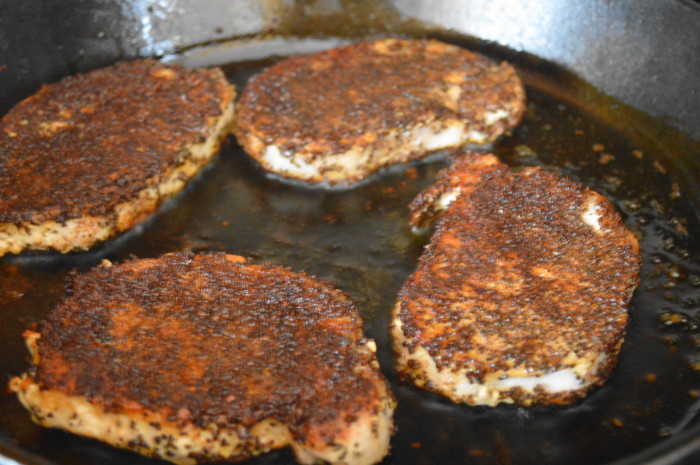 Once they had seared on both sides, I transferred the coffee crusted pork chops to the oven for 5 minutes. This step made sure that they were completely cooked through, which is incredibly important when dealing with pork. When they were done, I let them rest for a couple of minutes so that they stayed juicy. Then they were ready to serve! I plated them with broccoli and little bowls of apple sauce on the side and it was such an incredible meal. Best of all I had these coffee crusted pork chops done and on the table in 20 minutes! Enjoy this quick and amazing dish my friends.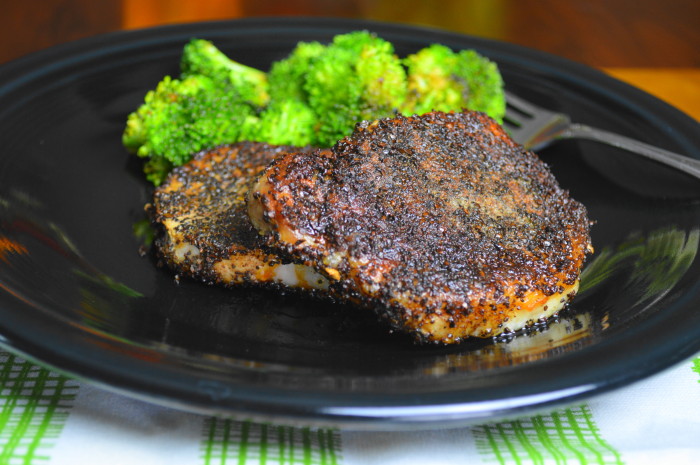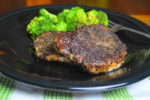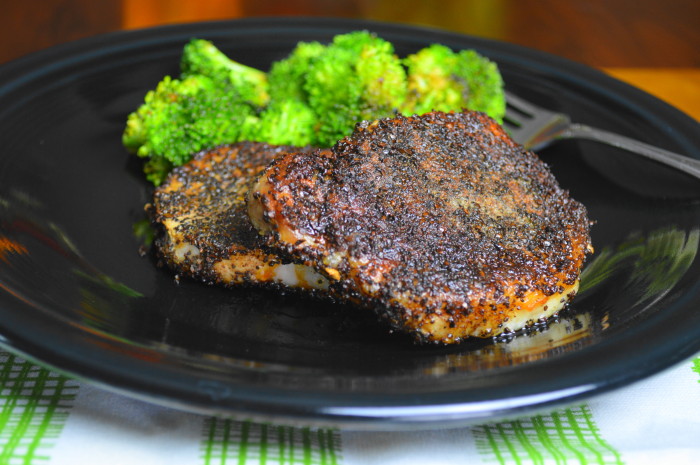 Coffee Crusted Pork Chops
Ingredients
1

dash

canola oil

enough to just coat the cast iron skillet

3

tablespoons

ground coffee

(I like a sweet flavor here like caramel macchiato)

1

teaspoon

salt

1/2

teaspoon

chili powder

1/2

teaspoon

smoked paprika

1/2

teaspoon

cumin

4

whole

center cut pork chops

bone-in or boneless are both fine
Instructions
Pre-heat the oven to 350. Then heat up the canola in a big cast iron skillet over medium high heat. While the pan gets hot stir the coffee, salt, chili powder, paprika, and cumin together thoroughly in a bowl. Take the four pork chops and generously rub the mixture all over them on both sides.

Get the crusted pork chops into the pan to sear on the first side for 3-4 minutes to let them get gorgeously brown. Then flip them over to brown on the other side for another 3-4 minutes. Then carefully transfer the pan to the oven to make sure they completely get cooked through for about 5 more minutes.

Take the pan out once the pork chops are done and let them rest for a couple of minutes, then serve immediately and enjoy!
SaveSave