Our weeknights have been pretty busy here lately, and I've been reaching for easy and quick recipes that can have us out the door in the evening with no fuss. Let me tell you, these portobello pizzas fit the bill perfectly! They were low carb, lean and on the table in 30 minutes. Most importantly, they were incredibly tasty!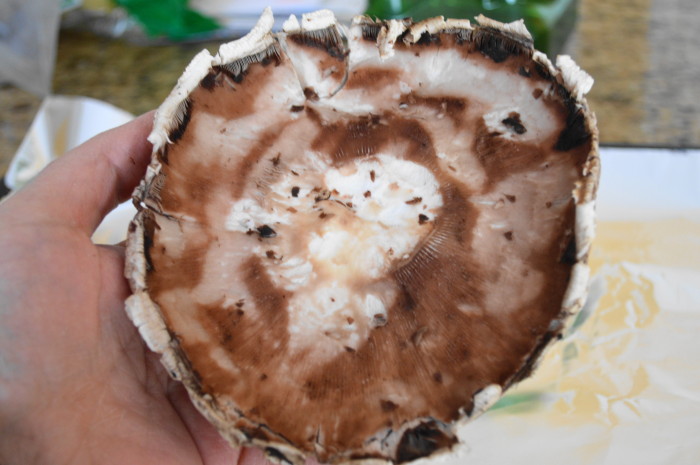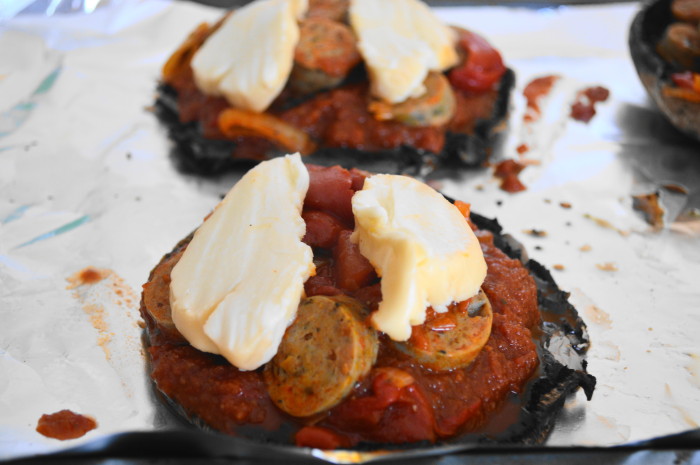 There was a lot of liquid from the mushrooms and the pizza toppings on the sheet tray, so good thing I had lined it with foil for easy cleanup. I just used a slotted spatula to plate them and then it was time to eat! I loved the play of the smokey, creamy mozzarella, flavorful marinara, savory chicken sausage, sweet peppers, aromatic onions and meaty mushrooms together. They made such a perfect bite. These portobello pizzas are on our weeknight dinner rotation a lot now, I hope you enjoy them as much as we did!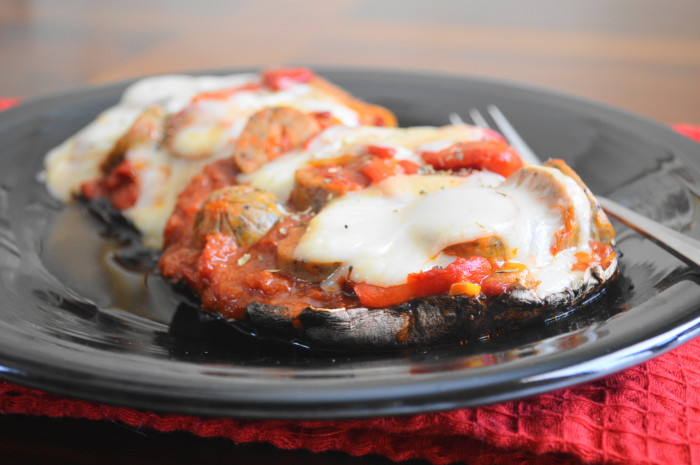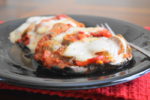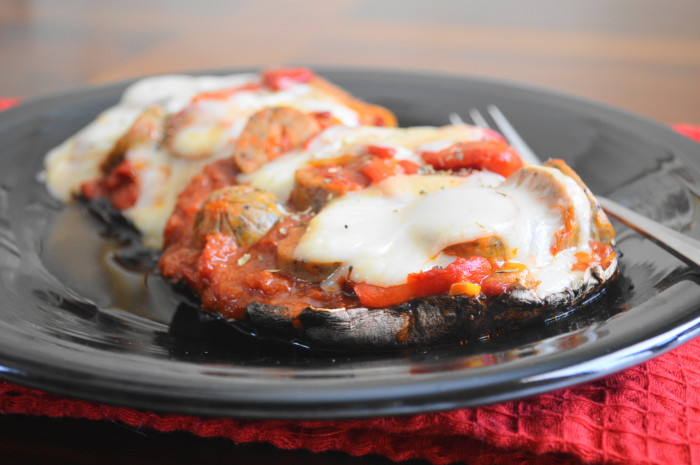 Portabello Pizzas
Ingredients
6

whole

portobello mushroom capsps

olive oil

as needed for drizzling

salt

as needed for sprinkling

1

jar

roasted red peppers

12 ounce size, drained with the oil reserved

1

whole

onion

peeled and thinly sliced

5

links

chicken sausage

any flavor, sliced into thin rounds

1

cups

marinara sauce

jarred is fine or see my homemade recipe

12

slices

fresh smoked mozzarella

dried oregano

as needed for sprinkling on top
Instructions
Pre-heat the oven to 350 and line a baking sheet with aluminum foil. Take each mushroom cap and scrape out the black gills on the inside to make it hollow and smooth with a spoon. Then wipe them all down with a damp paper towel to clean them and line them up on the baking sheet. Drizzle them all with olive oil and sprinkle them with salt, then get them in the oven to roast for 8-10 minutes.

While the mushrooms, roast, heat the reserved oil from the roasted red peppers over medium high heat in a big skillet. Add the roasted red peppers and onion slices and let them get soft and fragrant for about 2 minutes. Then add the sausage coins and let them brown for about 5 to 6 minutes. Take the pan off of the heat and set it aside.

The mushrooms should be done at this point, take them out but leave the oven on. Spread 1/4 cup of marinara on the bottom of each mushroom cap, then evenly distribute the sausage mixture on top of the marinara. Top each mushroom pizza with two slices of the smoked mozzarella, then get them back in the oven to meld together for about 8-10 minutes.

When the cheese is melted and everything is heated through perfectly, take out the pizzas and let them set for a minute. Then use a slotted spatula to plate them since there will be a lot of liquid from the mushrooms on the baking sheet. Sprinkle each pizza with a little dried oregano on top, then just serve immediately and enjoy! 1 or 2 pizzas make a satisfying meal, depending on how hungry your crowd is.
SaveSave