Braising chicken to me just makes it so incredibly tender and moist. I love how it just falls off of the bone when it's done. I wanted to make a tropical inspired dinner to hold on to that feeling that I was still on vacation, so I devised a really delicious coconut rum braising liquid to just bathe the chicken for hours. The results were everything I hoped for and more! This coconut rum braised chicken instantly transported me back to the Caribbean. I used all chicken legs, but you could also use chicken thighs here, or even breasts.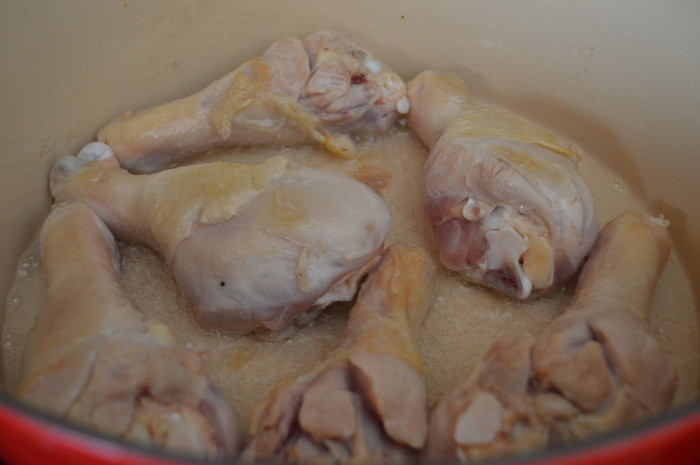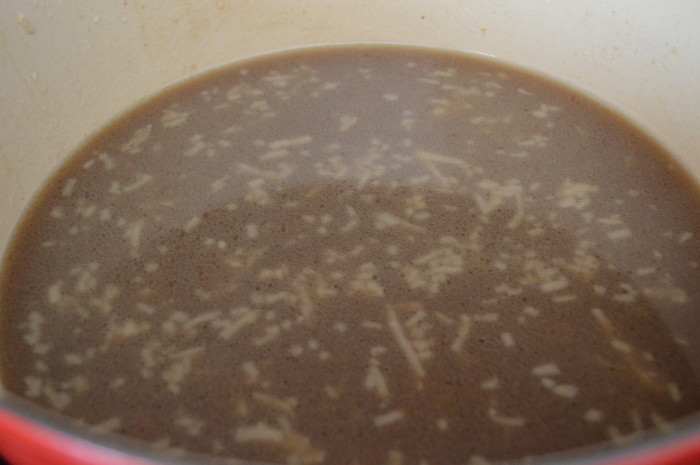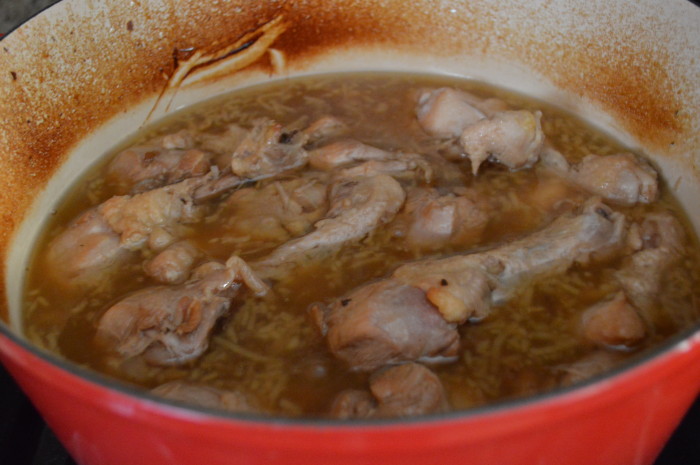 When I got it to the table, I brought forks with every intention of trying to eat it like a lady. My hubby and I looked at each other though, smiled, picked up the chicken legs with our hands and started diving in. The rum and coconut go so well together and the chicken was so darn tender. I served it with my pineapple risotto and it was just such a fantastic combination. I hope you all get transported to the Caribbean like we did. The full recipe is just below!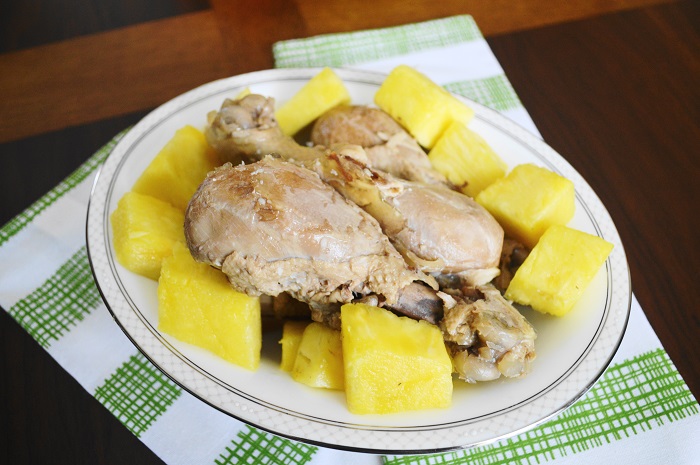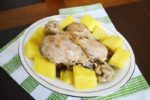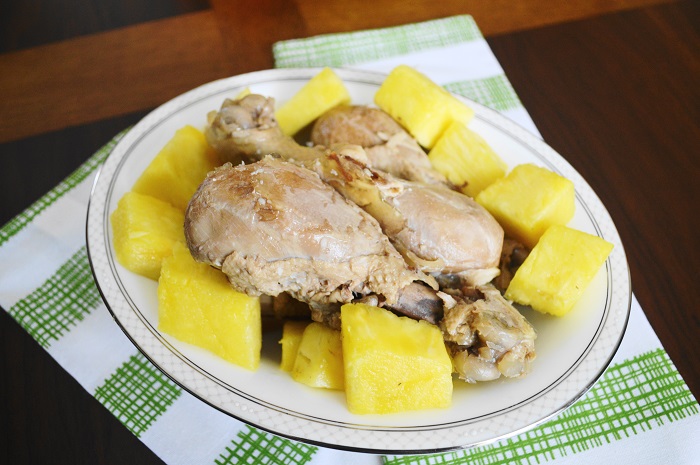 Coconut Rum Braised Chicken
Ingredients
2

tablespoons

coconut oil

for browning

12

whole

chicken drumsticks

bone-in, skin-on

salt

for seasoning the chicken

1 1/2

cups

dark spiced rum

1/2

cup

coconut balsamic vinegar

1/2

cup

shredded coconut

3

tablespoons

worcestershire sauce

4

tablespoons

dark brown sugar

1/2

teaspoon

all-spice

3

cups

chicken stock

Additional salt, to taste
Instructions
Pre-heat the oven to 350. Get a large dutch oven or pot on the stove and heat the coconut oil over medium high heat. Season the chicken legs with salt. Brown the chicken pieces in two batches until they are golden on the outside. Remove them from the pot and set them aside.

Deglaze the pot with the rum, scraping up the brown bits from the bottom. Add in the coconut balsamic and let the mixture reduce for 2-3 minutes

Add in the shredded coconut, Worcestershire sauce, brown sugar, all spice and chicken stock. Give the braising liquid a big stir to combine it. Add the chicken back into the pot and bring it to a low boil. Cover the pot with its lid and transfer it to the oven.

Let the coconut rum braised chicken cook for an hour and a half, until it is fall-off-the-bone tender and full of flavor. Then just plate and serve! I served it on a platter on a bed of pineapple chunks.
SaveSave