There was nothing, and I mean nothing, like my Nana's lasagna bolognese. I lived for it. I think most Italians think their grandmothers make the best lasagna and I'm no different. I've made lasagna type dishes before, like my meaty lasagna roll ups, chicken Florentine lasagna rolls, and even my Mexican version. It was time for the big guns this week though and I tried my best to recreate my Nana's magic with her classic lasagna bolognese. She was painstaking in the kitchen and made everything from scratch. So this wasn't complicated to make but did take some time and love. Just like anything worth making, right?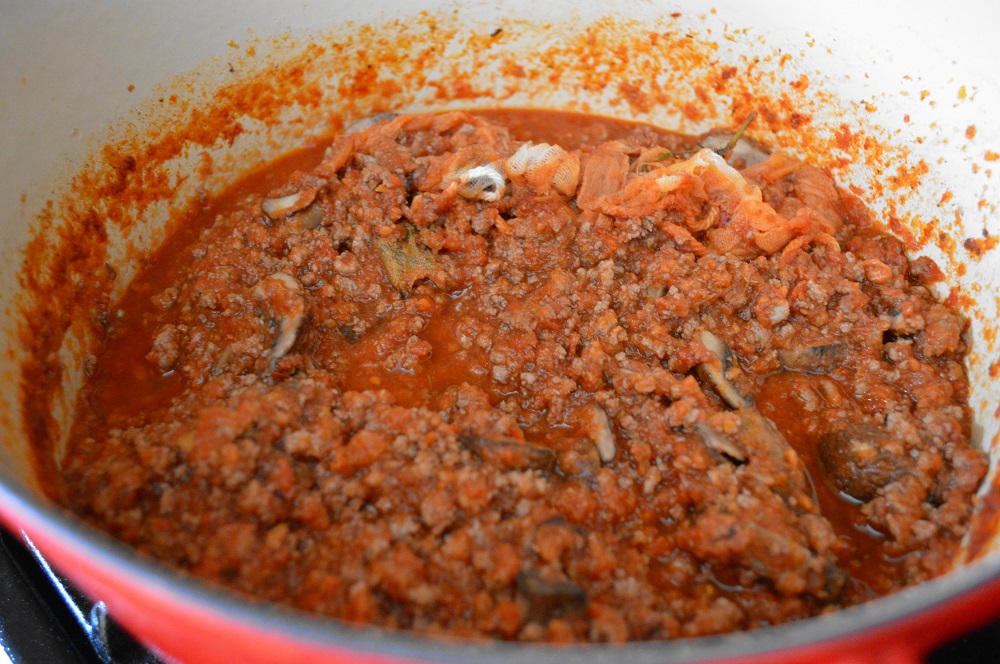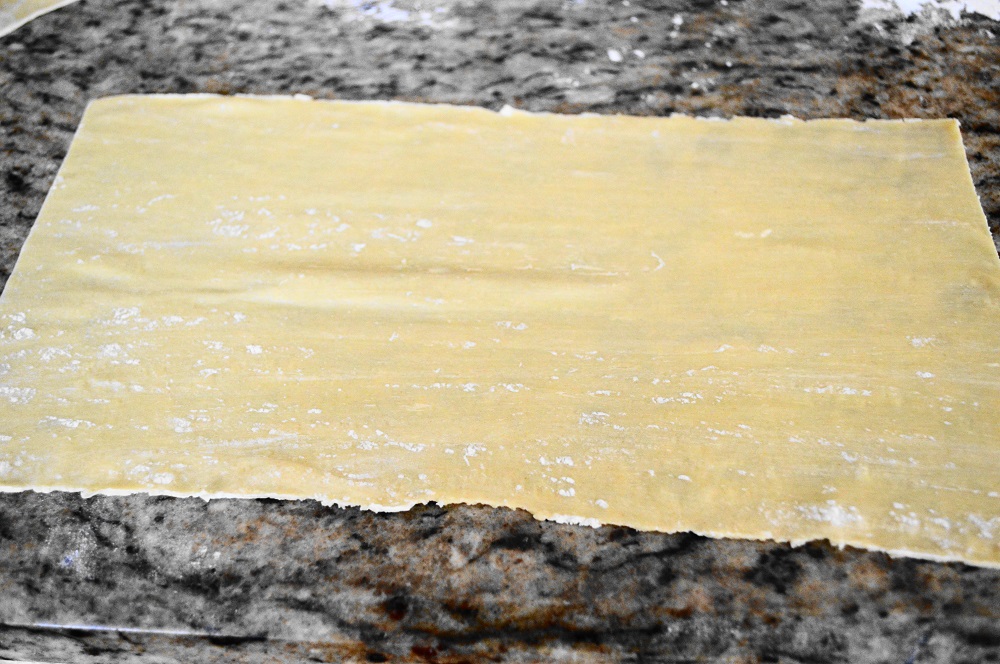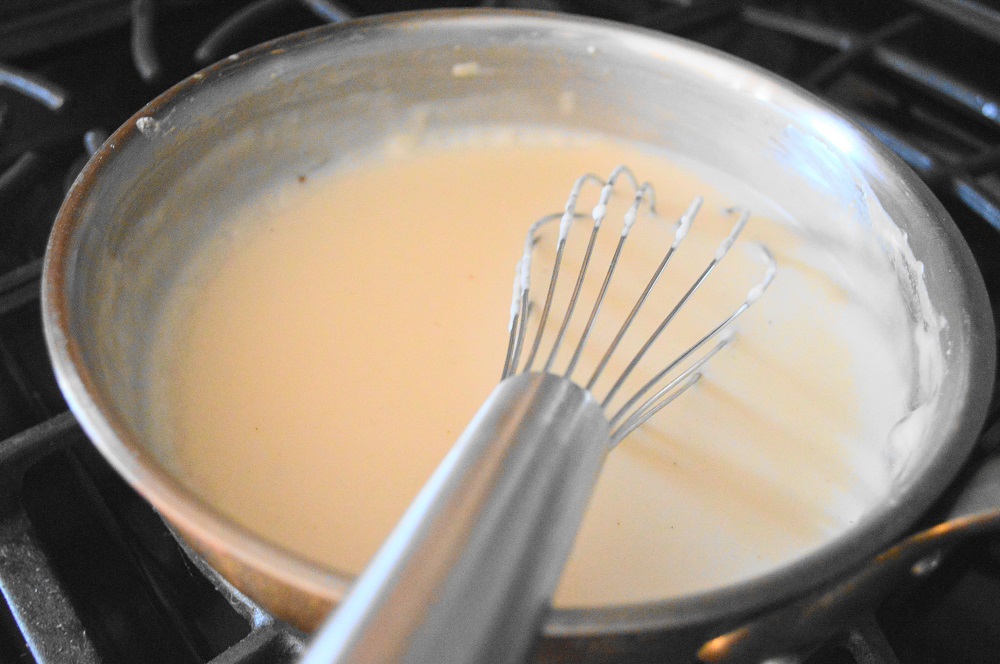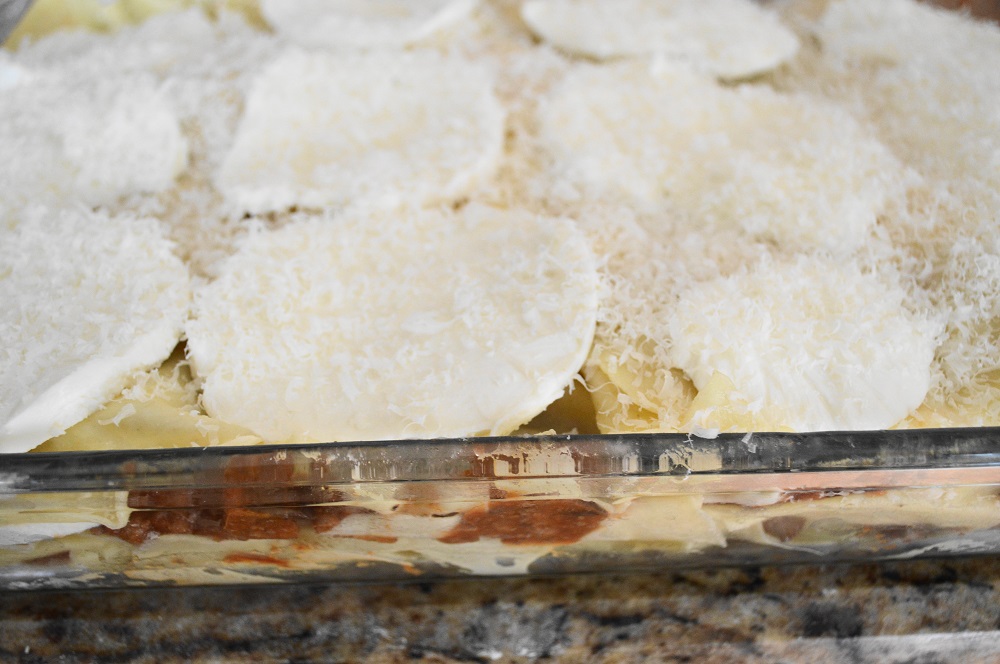 I baked the lasagna bolognese the next day until it was bubbly and hot. It needed to cool and set for just a couple of minutes before I cut it and served it with crusty bread. Oh my goodness, it was like being back in my Nana's kitchen. I could never capture her magic, but it was darn close. Enjoy this Italian classic! xoxo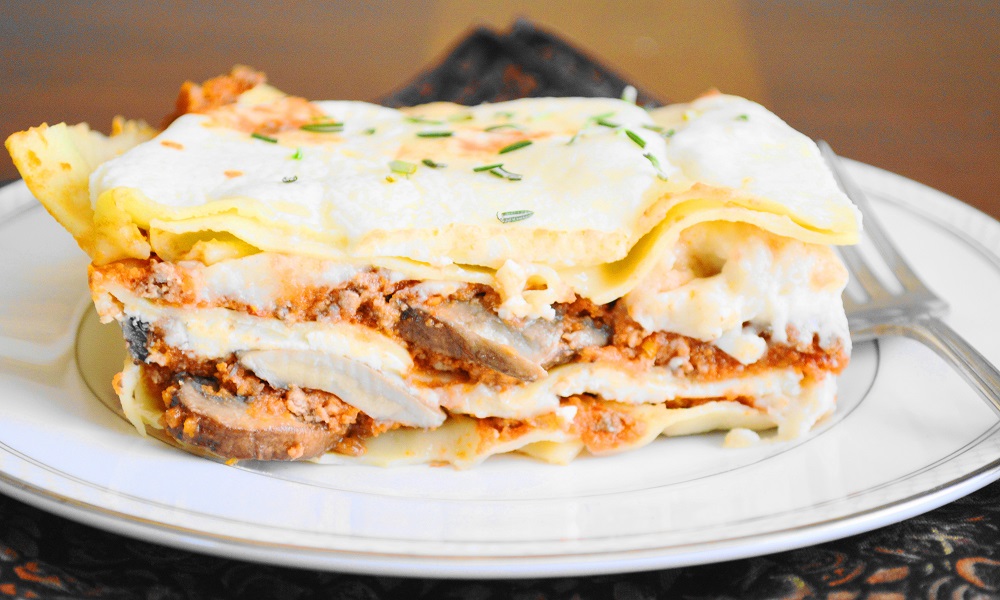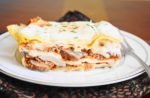 Classic Lasagna Bolognese
It really does not get much better than this amazing classic lasagna bolognese! It's flavorful layers of Italian goodness that can be made ahead.
Keyword:
Lasagna, Lasagna Bolognese
Ingredients
FOR THE BOLOGNESE SAUCE
4

cloves

garlic

peeled

1

whole

onion

peeled and quartered

2

stalks

celery

quartered

1

whole

carrot

peeled and quartered

2

sprigs

fresh rosemary

2

sprigs

fresh thyme

1

whole

rind from parmesan cheese

1

tablespoon

whole black peppercorns

1

dash

olive oil

1.5

pounds

meatloaf mix

equal parts beef, pork and veal

8

ounces

cremini mushrooms

thinly sliced

1

pinch

salt

1

cup

red wine

1

dash

worcestershire sauce

2

cans

crushed tomatoes

28 ounce size
FOR THE LASAGNA NOODLES
4

cups

flour

6

whole

eggs

2

pinches

truffle salt
FOR THE BECHAMEL SAUCE AND ASSEMBLY
6

tablespoons

butter

6

tablespoons

flour

3

cups

milk

1

pinch

truffle salt

1

pinch

nutmeg

2

pounds

fresh mozzarella

thinly sliced

1 1/2

cups

freshly grated parmesan cheese

divided into 1/2 cup portions

1

sprig

fresh rosemary

finely chopped, for garnish
Instructions
First, make the bolognese sauce. Set up your food processor and get the garlic, onion, celery and carrot into it's bowl. Puree the aromatic mixture together completely. Set it aside. Then get some cheesecloth out. Lay out the rosemary, thyme, parmesan rind and peppercorns on it and gather it up into a tight parcel. Tie it tightly with kitchen twine to keep it together. Set it aside. Then heat the olive oil in a large Dutch oven over medium high heat. Brown the meatloaf mixture in it while you break it up, then add the mushrooms and pureed aromatics. Let them get soft for a couple of minutes. Season it all with a pinch of salt. Then pour in the wine, Worcestershire and crushed tomatoes. Submerge the cheesecloth parcel in the sauce. Bring it to a low boil, then reduce it to a simmer to cook for 2 hours.

While the sauce cooks, make the pasta dough. Arrange the flour into a large well, then fill it with the eggs and truffle salt. Beat the eggs with a fork while slowly incorporating the flour until it starts to form a dough. With clean hands, bring it together into a ball of dough and knead it for 2-3 minutes. It will become really springy and fight back. That's when it is done. Wrap it in plastic and set it aside to rest for 30 minutes.

While the dough rests, make the bechamel sauce. Combine the butter and flour in a saucepan and heat it over medium high heat. As it starts to cook, whisk it together until it is smooth and thick. While still whisking, slowly pour in the milk. Then add the nutmeg and salt. Let the sauce gently bubble for 10-15 minutes, whisking it occasionally to keep it smooth. When it is done, take it off of the heat and set it aside covered in the refrigerator until you need it for assembly.

Get a large pot of water on the stove and bring it to a boil. The pasta dough should be just about ready by this point and ready to roll out. Cut the ball of dough into quarters. Take the first quarter and roll it out enough to be able to fit through a pasta roller. Roll out that quarter in a pasta roller until it is thin enough to almost see your hand through it. It will be extremely long. Cut it into four equal pieces and trim any scraggly ends away. They should be just the perfect size to fit the width of a 9 x 13 pan. Repeat this process with the other 3 quarters of dough. You should have 16 lasagna noodles total. Boil the noodles for just 30 seconds to a minute. Drain them, then use clean oven mitts to lay them out right away so that they don't stick together. You will probably only need 12 of the noodles, but I built in a buffer in case any of them stuck together or ripped too much. I tossed the remaining 4 noodles with pesto sauce and cherry tomatoes for a light lunch!

Time to assemble the lasagna! Lightly grease the bottom of a 9 x 13 pan with a spoonful of the bolognese sauce. Then lay out 4 of the noodles across the bottom. Spread half of the bolognese sauce across the noodles, followed by half of the bechamel sauce. Then sprinkle a 1/2 cup of the grated parmesan over it. Finish the layer by laying out 8 slices of the mozzarella. Repeat the process for the next layer. Finish with a top layer of noodles, a last sprinkling of parmesan and 8 more slices of mozzarella. At this point, cover the baking dish with aluminum foil and refrigerate the lasagna overnight. It can also be frozen for weeks!

When you are ready to bake the lasagna, pre-heat the oven to 350. Bake the lasagna covered for 40 minutes. Uncover it and bake it for another 10 minutes. Take it out and let it set for a couple of minutes. Sprinkle the chopped rosemary on top for garnish. Then cut and serve immediately with crusty bread!
Nutrition Facts
Classic Lasagna Bolognese
Amount Per Serving (1 serving)
Calories 784
Calories from Fat 323
% Daily Value*
Fat 35.9g55%
Cholesterol 228mg76%
Sodium 601mg26%
Potassium 416mg12%
Carbohydrates 70.8g24%
Protein 39g78%
Calcium 260mg26%
Iron 7.9mg44%
* Percent Daily Values are based on a 2000 calorie diet.