I have never met a stuffed mushroom that I didn't like. They're such cute little packages of huge flavor, which is why they are my absolute favorite appetizer. These apple gruyere stuffed mushrooms are my fall inspired take on them and oh goodness were they perfection! Look no further if you are stuck on what to serve as an appetizer this Thanksgiving.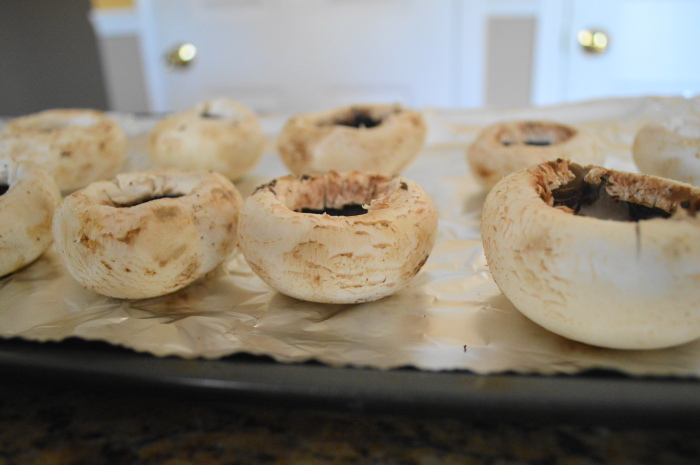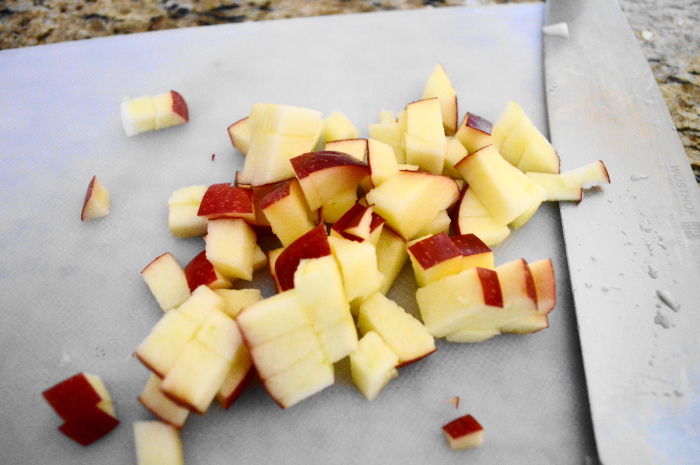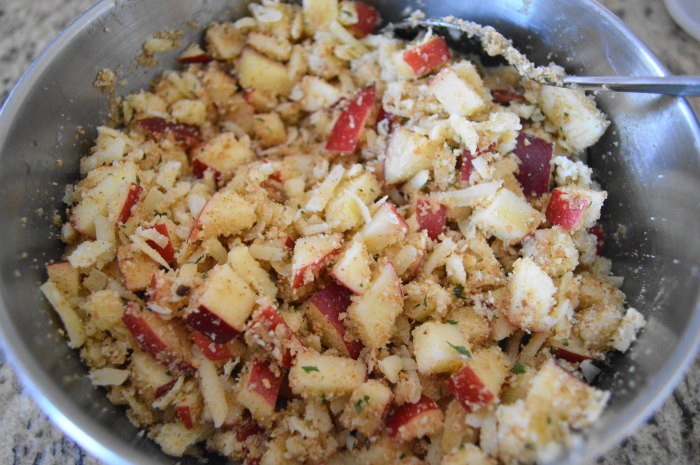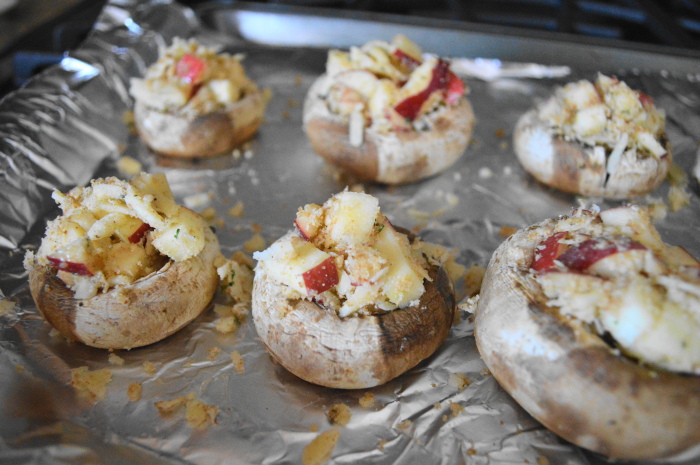 Once they were done, I took them out and let them cool for a couple of minutes. Then I served them immediately. My hubby went absolutely nuts for these as an appetizer before we had a late dinner! The sweetness of that apple paired with the savory gruyere and meaty mushrooms was really just pure heaven. These apple gruyere stuffed mushrooms will be a regular on the appetizer rotation now, especially when apples are in season. Enjoy the handy printable, friends!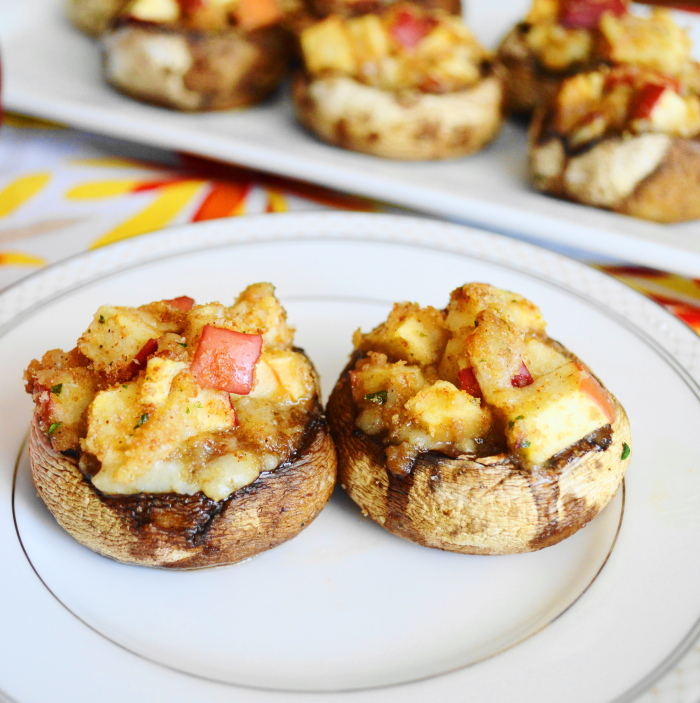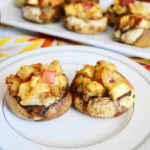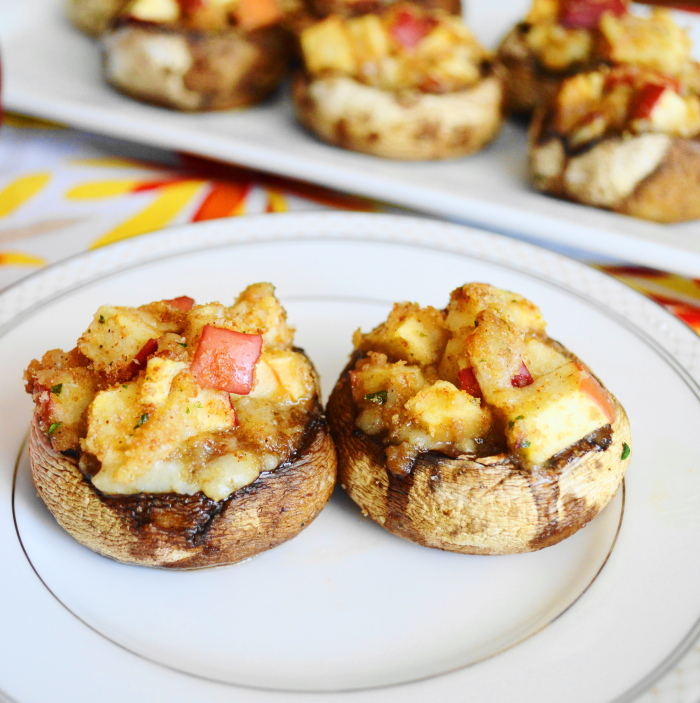 Apple Gruyere Stuffed Mushrooms
Ingredients
For Prepping The Mushrooms
24

whole

white mushrooms

olive oil

as needed for drizzling

truffle sea salt

as needed for sprinkling
For The Filling
2

whole

apples

cored and diced small

1 1/2

cups

freshly grated gruyere cheese

1/2

cup

seasoned breadcrumbs

1

tablespoon

apple sauce

1/2

teaspoon

cinnamon

1

pinch

truffle sea salt

2

tablespoons

melted butter
Instructions
Pre-heat the oven to 350 degrees and line two sheet trays with aluminum foil. Wipe down each mushroom with a damp paper towel to clean them off, do not rinse them off because it will make them water logged and soggy. Remove the stems to have a nice hollowed out place for the stuffing.

Transfer the prepped mushrooms to the sheet trays. Drizzle each mushroom with a dash of olive oil and sprinkle each of them with a small pinch of truffle sea salt. Get the trays in the oven and roast the mushrooms for 10 minutes to really develop their flavor.

In the meantime, make the filling. In a bowl combine the apples, gruyere, breadcrumbs, apple sauce, cinnamon, truffle sea salt and melted butter. Stir it together thoroughly to make the glorious filling.

Take the mushrooms out when they are done roasting and stuff each one to the brim with the filling. Put the trays back into the oven to let the mixture meld and get bubbly while the mushrooms get super tender for 15 minutes.

When they're done, take the trays out and let the stuffed mushrooms cool and set for a couple of minutes. Then just serve and enjoy!
SaveSave