One of my favorite lessons (of many favorites) at culinary school was when we studied chocolate making during our pastry module. I had never really dealt with chocolate much before and it opened up a whole new world to me. We learned to make the most incredible champagne truffles and I haven't been the same since. With Cinco de Mayo coming up, I decided to adapt the recipe with my own twists to make tequila lime truffles that are so perfect for the Holiday! They weren't complicated to make at all, they just required a little patience.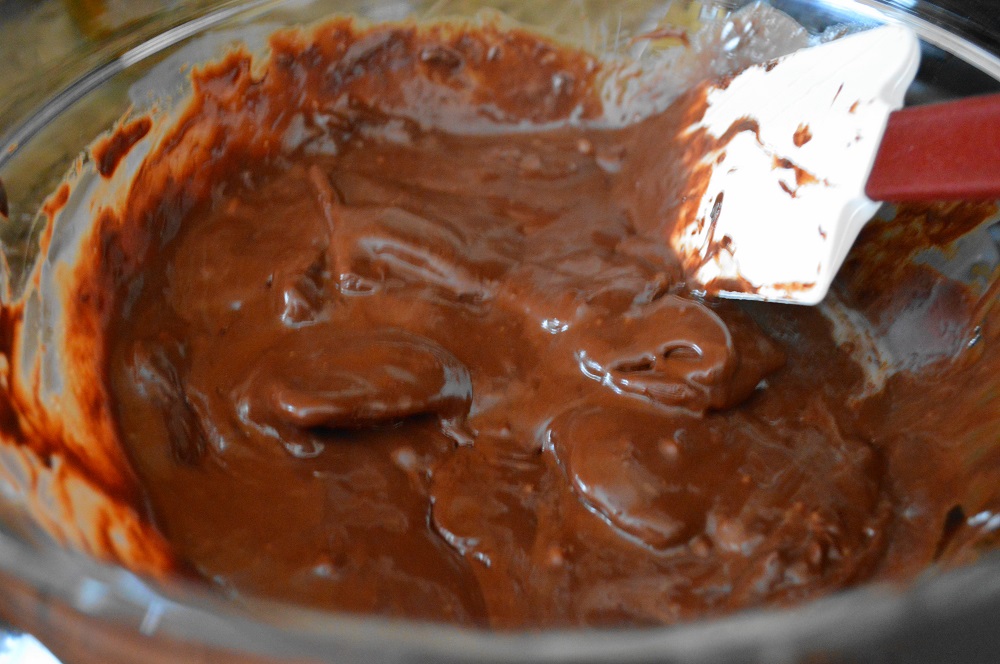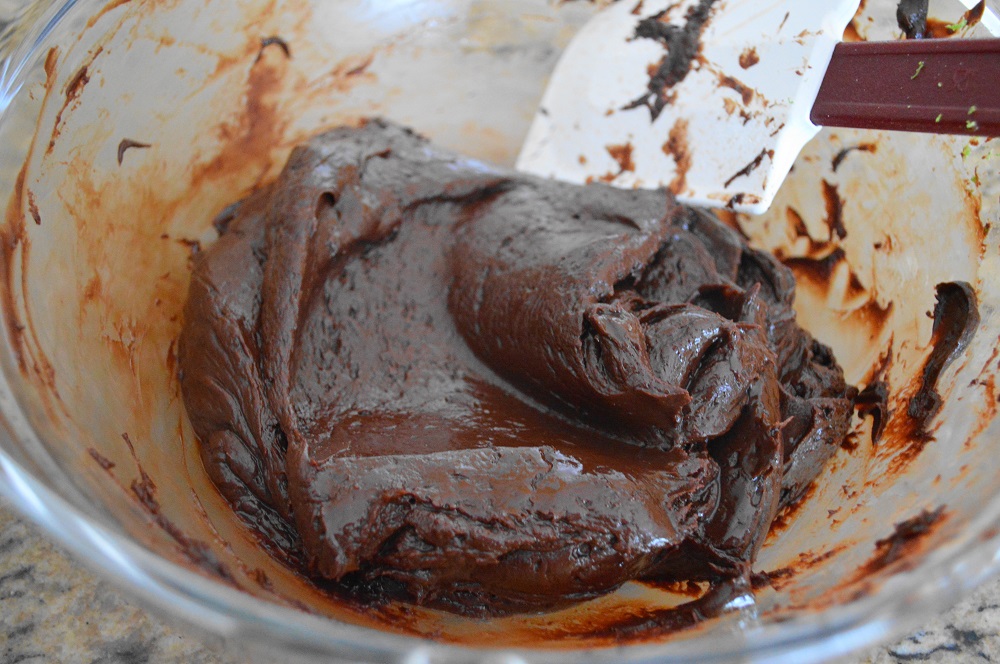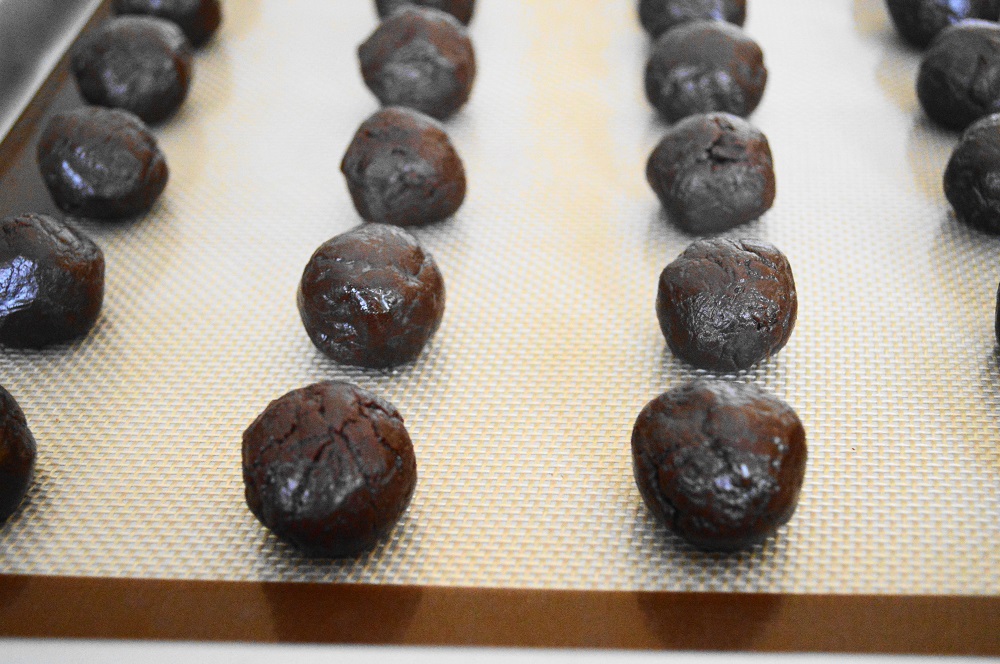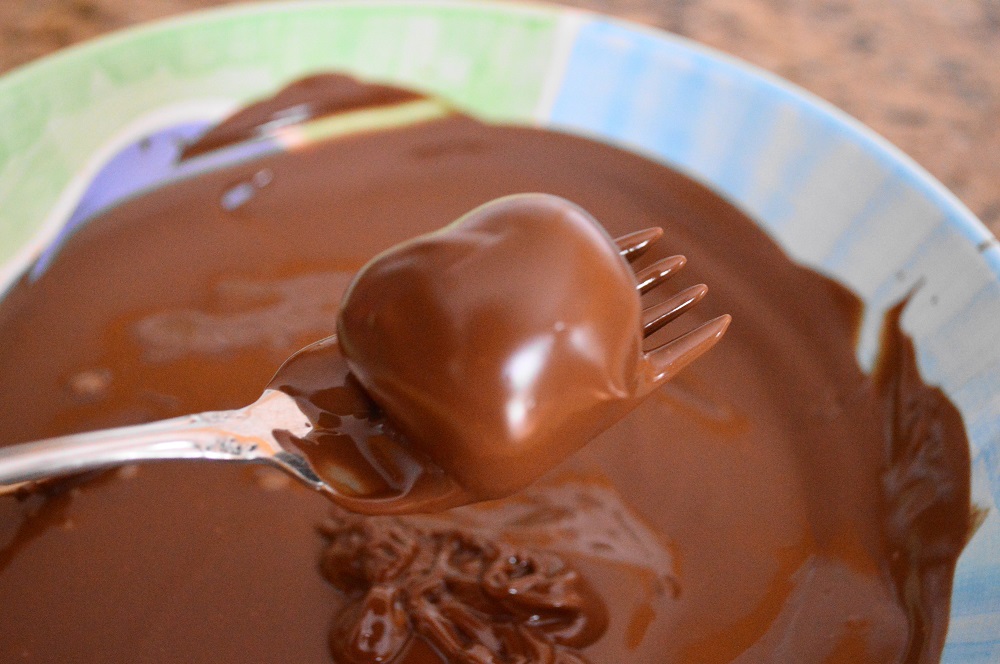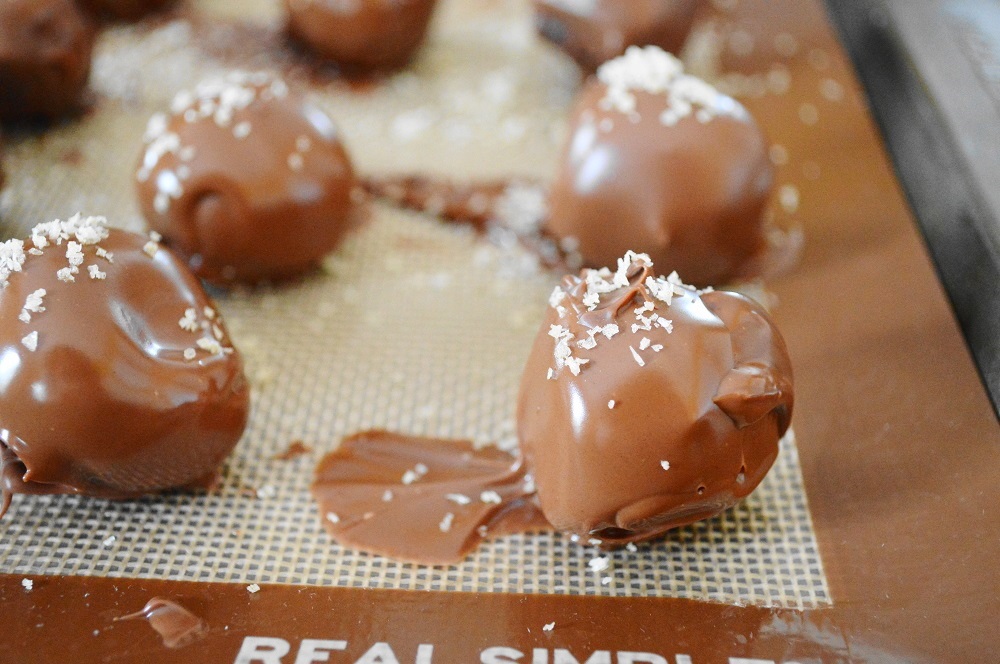 Oh my goodness were these babies a treat. I knew I was having my wonderful chocoholic dad over for dinner last night with his amazing wife Donna, so it was perfect to have them help taste test after dinner. Donna doesn't even like sweets that much and she kept raving about them! She dubbed them "three bite truffles" because they needed to be savored slowly. The tequila and lime were just enough to give a depth of flavor without being too much. I can't imagine a better confection for Cinco de Mayo! Enjoy, friends!! xoxo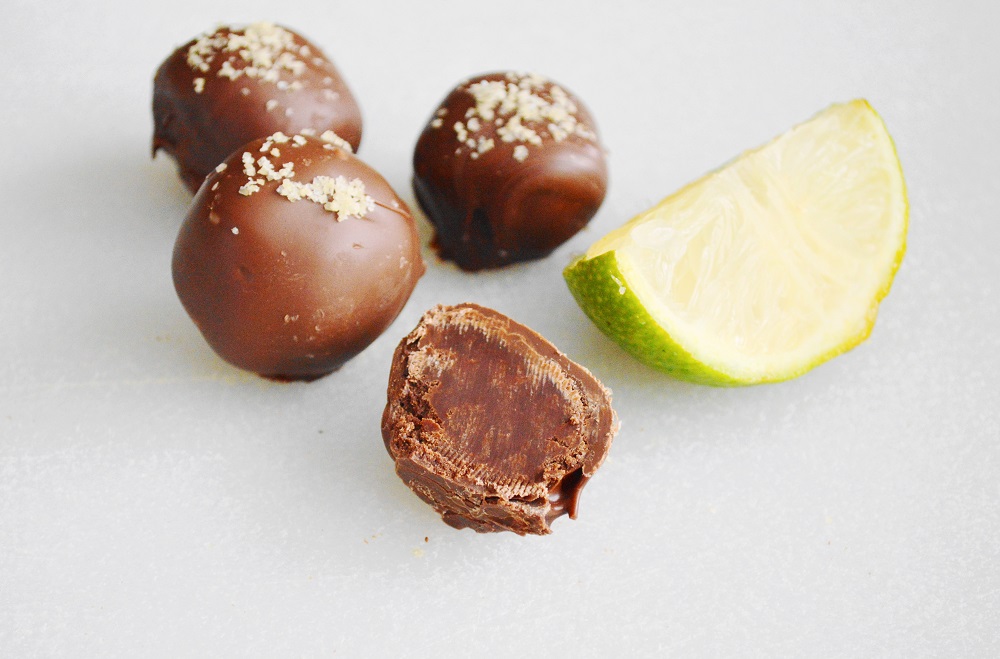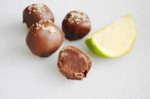 Tequila Lime Truffles
These tequila lime truffles are pure heaven! Milk chocolate surrounds the most luscious and rich chocolate center spiked with tequila and lime.
Keyword:
Tequila Lime Truffles, Truffles
Ingredients
8

ounces

semi-sweet chocolate

broken into small squares or pieces

8

ounces

bittersweet chocolate

broken into small squares or pieces

1

can

sweetened condensed milk

14 ounce size

1

tablespoon

tequila

1

whole

lime zested

12

ounces

milk chocolate

broken into small squares or pieces

lime infused sea salt

as needed for sprinkling on top
Instructions
First, prepare the rich ganache centers. Fill a small saucepan about halfway with water and bring it to a gentle simmer on the stove over medium heat. Combine the semi-sweet chocolate and bittersweet chocolate in a large, glass heat proof bowl and set it over the simmering water to let it melt. Stir it occasionally with a heat proof rubber spatula. Once it is pretty well melted, pour in the sweetened condensed milk and stir it all together until it is thick and smooth. Turn off the heat and stir in the tequila and lime zest thoroughly. Cover the bowl and chill it in the refrigerator for 2 to 2 1/2 hours to let it set enough to mold it.

Line a sheet tray with a silicone mat or parchment paper. When the chocolate filling is done chilling, use a heaping 1/2 tablespoon measure to scoop the perfect amount of the mixture out and roll it into a small ball. Keep scooping and rolling until the mixture is used up and line them up on the sheet tray as you make them. With the heaping 1/2 tablespoon measure, you should get about 40. Put the tray in the freezer for 20 minutes to let the centers firm up completely.

When the centers are just about ready to come out of the freezer, transfer the milk chocolate into a large microwave safe bowl. Microwave it for about a minute and a half to completely melt it. Stir it well to make sure it is completely smooth. Line another sheet tray with another silicone mat or parchment paper. Roll each of the centers in the melted chocolate to coat them. Use a fork to fish them out so that the excess can drip back into the bowl. Nudge the coated centers off of the fork with a toothpick onto the sheet tray and use the toothpick to score around the truffle so that there isn't a big blob on the bottom of them. When all of the centers are coated, sprinkle them all with the lime sea salt on top. Put the tray in the refrigerator to let the chocolate coating completely harden. When you are ready to serve them, put them in a pretty bowl and let them sit for 15-20 minutes at room temperature so that they aren't rock hard. Then enjoy the decadence!
Nutrition Facts
Tequila Lime Truffles
Amount Per Serving (2 truffles)
Calories 270.6
Calories from Fat 113
% Daily Value*
Fat 12.6g19%
Cholesterol 7mg2%
Sodium 42mg2%
Potassium 67mg2%
Carbohydrates 35g12%
Protein 4.4g9%
Calcium 80mg8%
Iron 1.6mg9%
* Percent Daily Values are based on a 2000 calorie diet.