Marc and I are really making a concerted effort to eat more cleanly now that bathing suit season is upon us. It is something that I find hard because clean eating is not something normally in my wheel house. I was raised on huge Italian dinners and making decadent French dishes and desserts in culinary school. I will always have those as my roots but I also want to evolve and introduce more variety for the sake of our health. So I came up with these amazing and simple sweet potato quinoa patties! They were satisfying and so full of flavor while being really good for our waistline.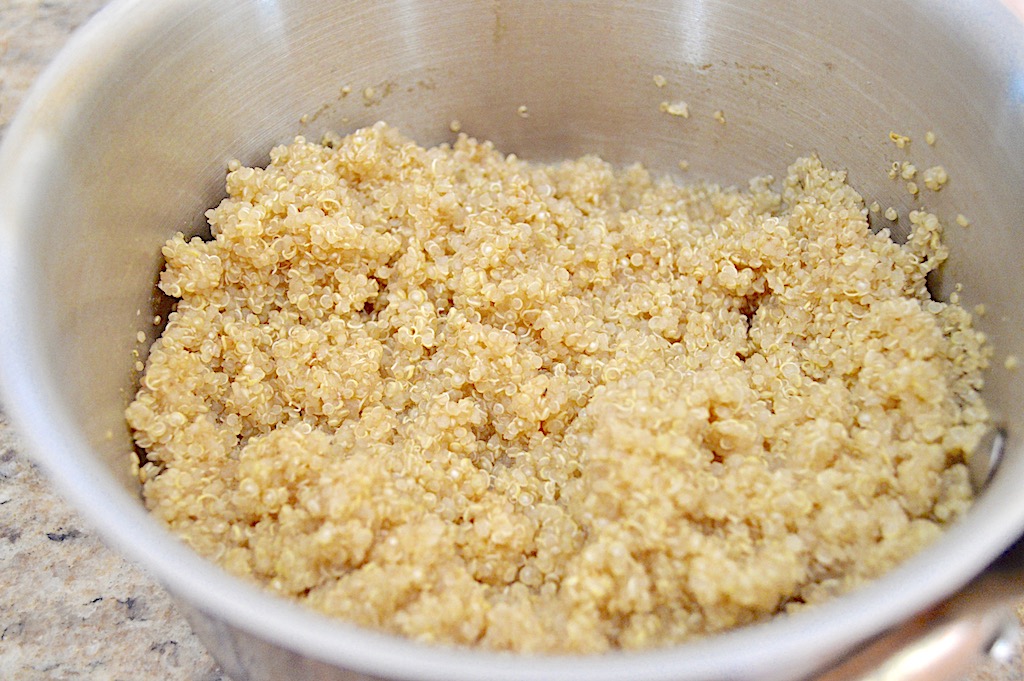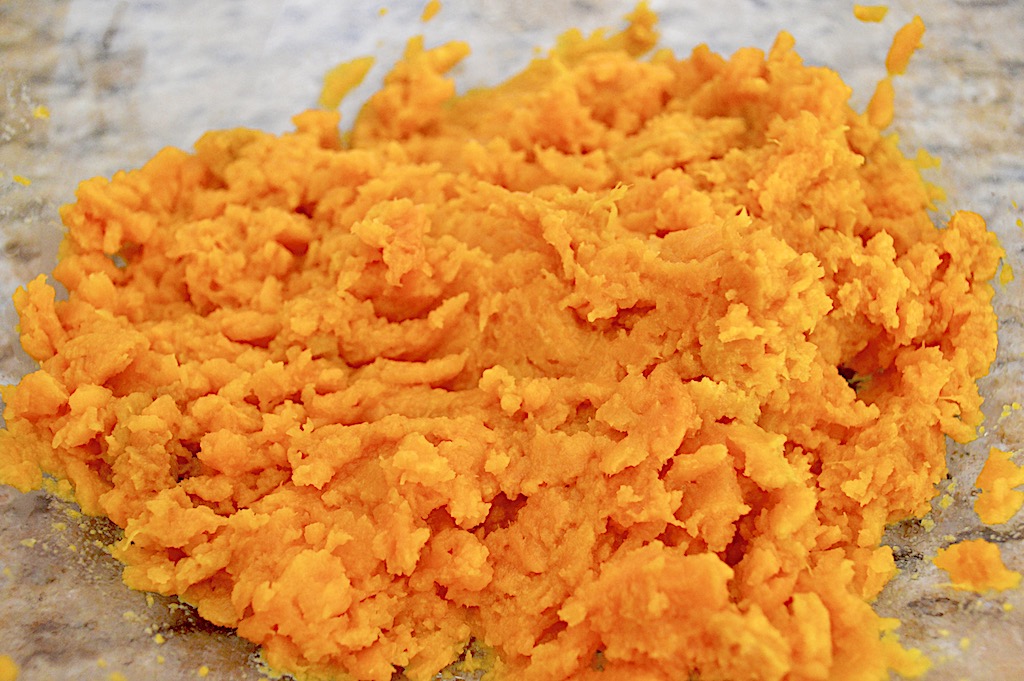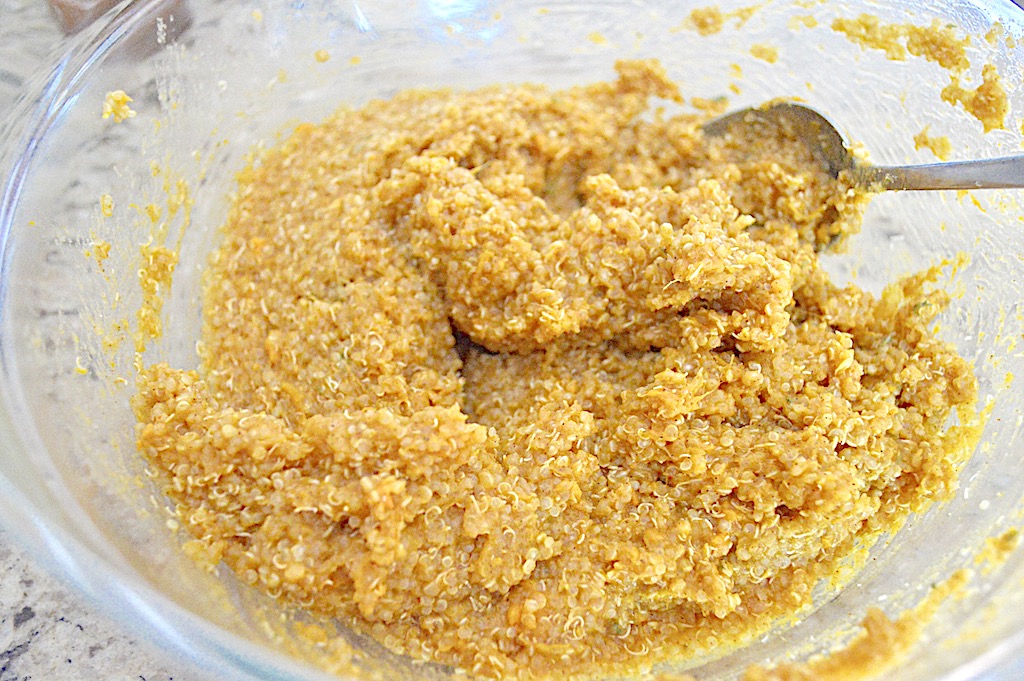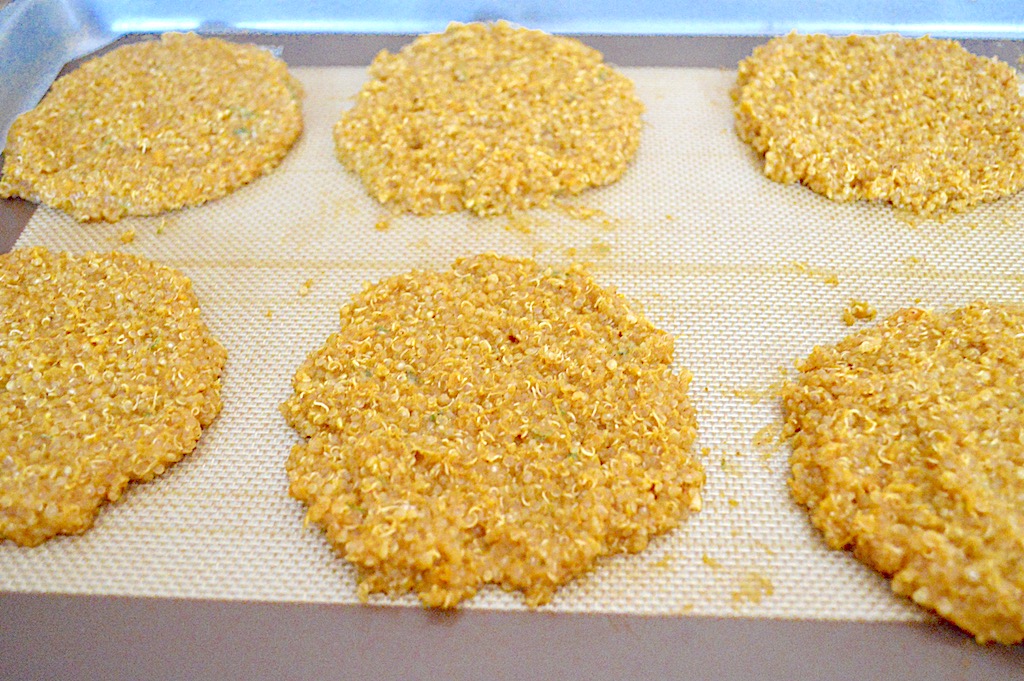 Once the sweet potato quinoa patties baked, I had so many options. I tried them very simple with just some HP sauce. Then I tried them with sliced avocado on top. I even tried them on a gluten free hamburger bun for a vegetarian and gluten free burger substitute! They were so versatile. Hope you all love them too!! Here's hoping Marc and I can stick to this better eating a lot more often. With yummy dishes like this, I think we'll be ok! xoxo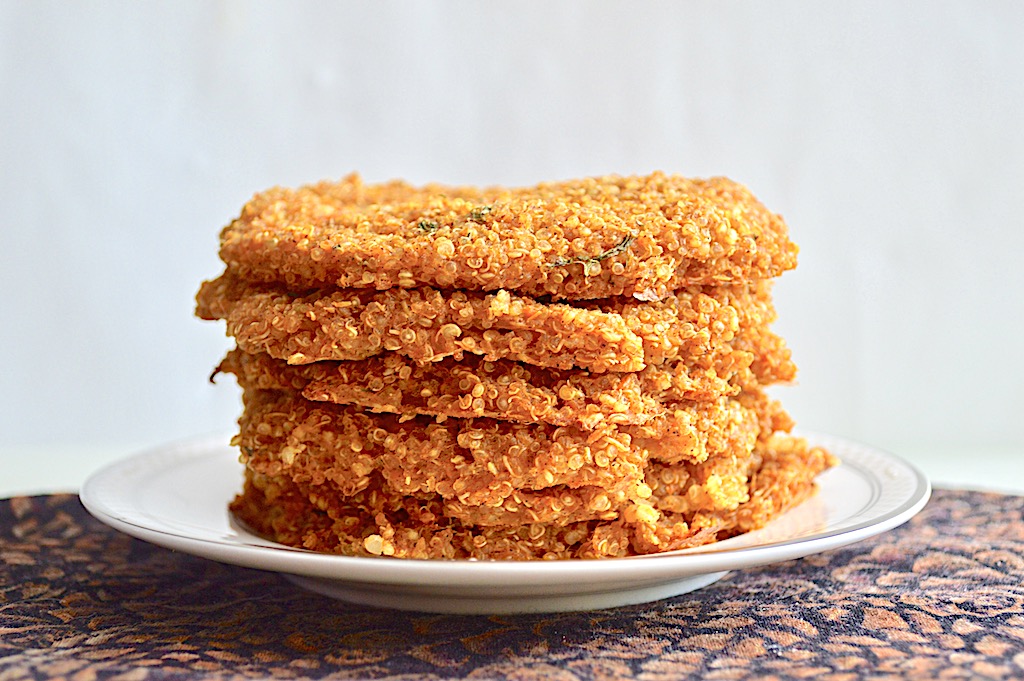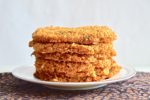 Sweet Potato Quinoa Patties
These are such amazing and healthy baked sweet potato quinoa patties that are really satisfying and easy to make! Perfect for a light summer lunch or dinner.

Keyword:
Sweet Potatoes, Vegan, Vegetarian
Ingredients
2

whole

medium sweet potatoes

2

cups

vegetable stock

1

cup

uncooked quinoa

1

teaspoon

dried onion

1

teaspoon

garlic powder

1

teaspoon

dried parsley

1/2

teaspoon

salt

1/2

teaspoon

cumin

1/2

teaspoon

paprika

1/2

teaspoon

cinnamon
Instructions
Pre-heat the oven to 350 and line two sheet trays with silicone mats. Then pierce the two sweet potatoes all over with a fork and place them on a microwave safe plate. Microwave them for 10 minutes on high, then turn them over and microwave them for another 5 minutes. They should be completely soft. While the sweet potatoes cook in the microwave, cook the quinoa. Bring the veggie stock to a low boil in a big saucepan on the stove, then stir in the quinoa. Cover the pan and turn the heat to low. Let it cook until tender for 15 to 20 minutes. Then fluff it up with a fork.

Scoop the sweet potato flesh out of the skin into a bowl and stir it well with the cooked quinoa. Then stir in the remaining seasonings and spices to flavor it well. Use wet hands to form 10-12 patties out of the mixture, depending on how big you want them. Evenly lay them out on the sheet trays and bake them for 30 minutes, until set and slightly crisp along the edges. Loosen them from the tray with a spatula and serve them immediately however you want! They are great simply served with ketchup or HP sauce, topped with avocado, or like a vegetarian burger!
Nutrition Facts
Sweet Potato Quinoa Patties
Amount Per Serving (1 patty)
Calories 89
Calories from Fat 14
% Daily Value*
Fat 1.5g2%
Sodium 276mg12%
Potassium 196mg6%
Carbohydrates 17g6%
Protein 3g6%
Calcium 10mg1%
Iron 1.1mg6%
* Percent Daily Values are based on a 2000 calorie diet.