Even though I'm not British by blood, I was heavily influenced by my British great aunt Jean when I was growing up. This is not the same Jean as the Jeanie of this blog, my other grandmother! I know it's confusing. Great aunt Jean married my Nana Lulu's brother Eddie and I just adored her. We were very close and even celebrated our Gemini birthdays together. I remember her talking about jaffa cakes vividly but I never had one or even saw one until recently. They are a classic British mini cake with a layer of sponge, followed by a layer of gelatin, and topped with chocolate. The competitors on the latest season of the Great British Bake Off had to make them and I decided I needed to make them too this week.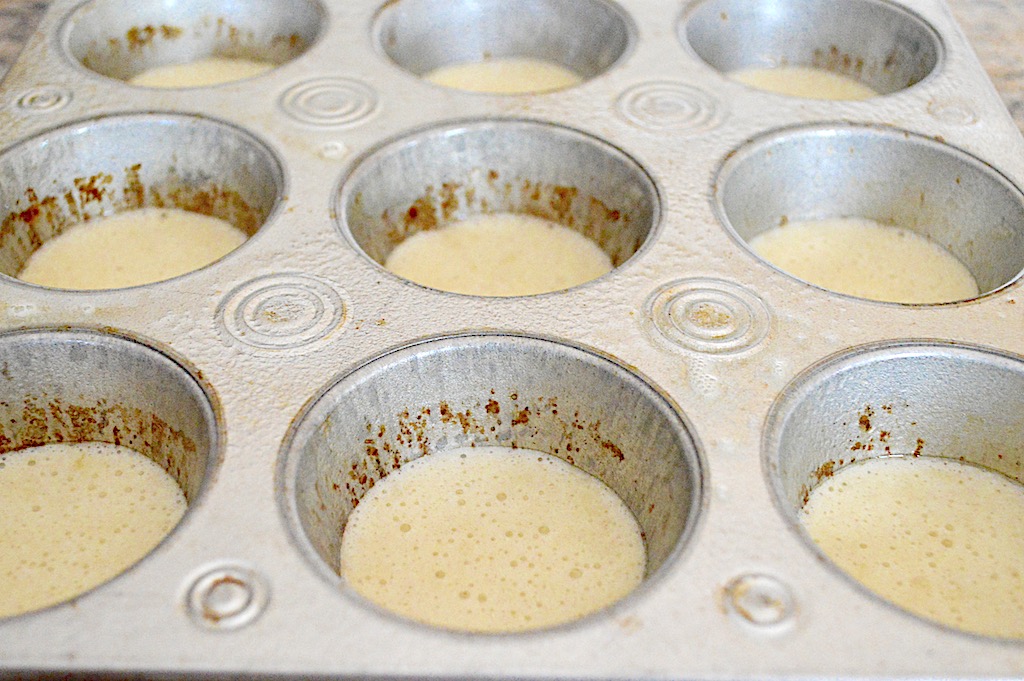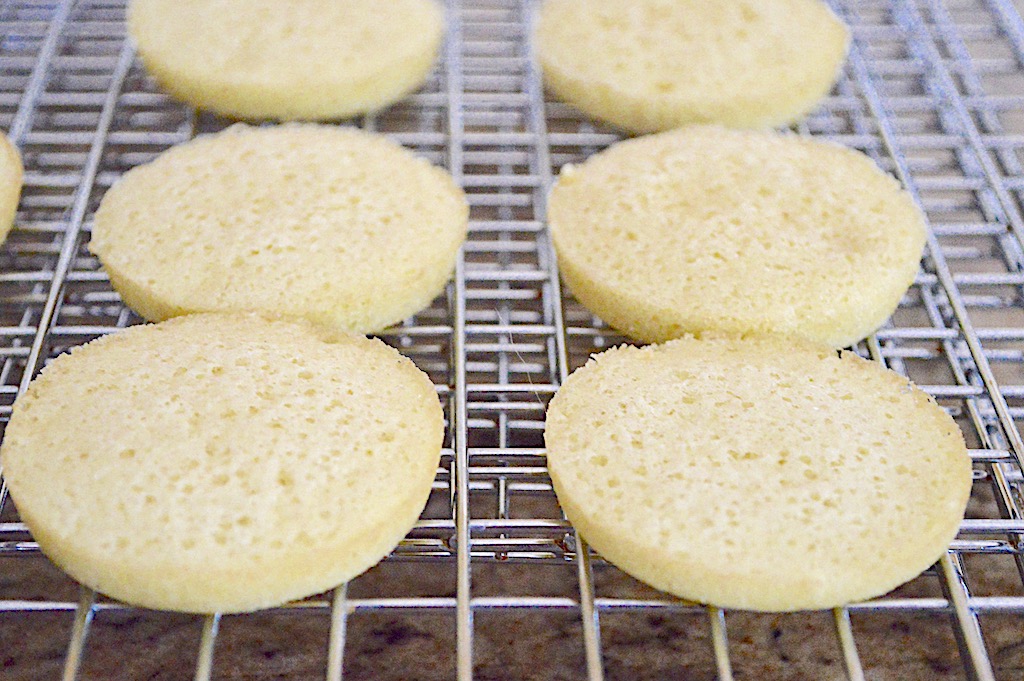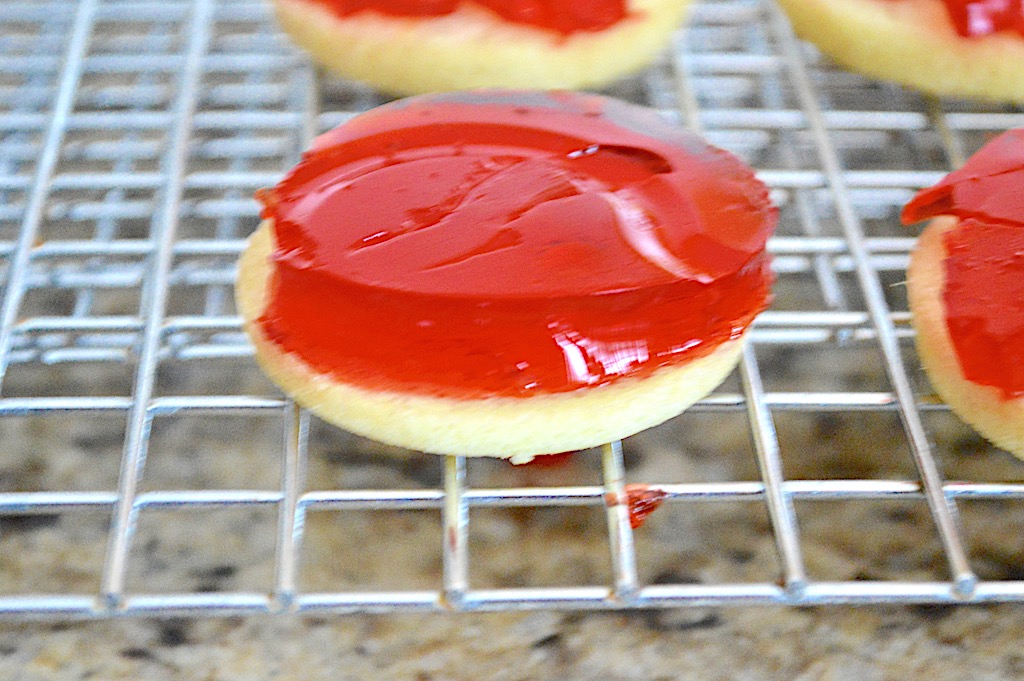 After that, I just melted some dark chocolate in my microwave and spooned it right on top of the strawberry jaffa cakes. I tried to be as neat as possible, even doing a second batch to try to perfect them. I decided it was no use and they would taste just as good if the chocolate wasn't perfectly tidy. Mary Berry even said to not fuss about it too much, and I'm not one to disagree with her. I think my aunt Jean would have loved these and I thought about her a lot when I made them. Hope you all love this British classic too! xoxo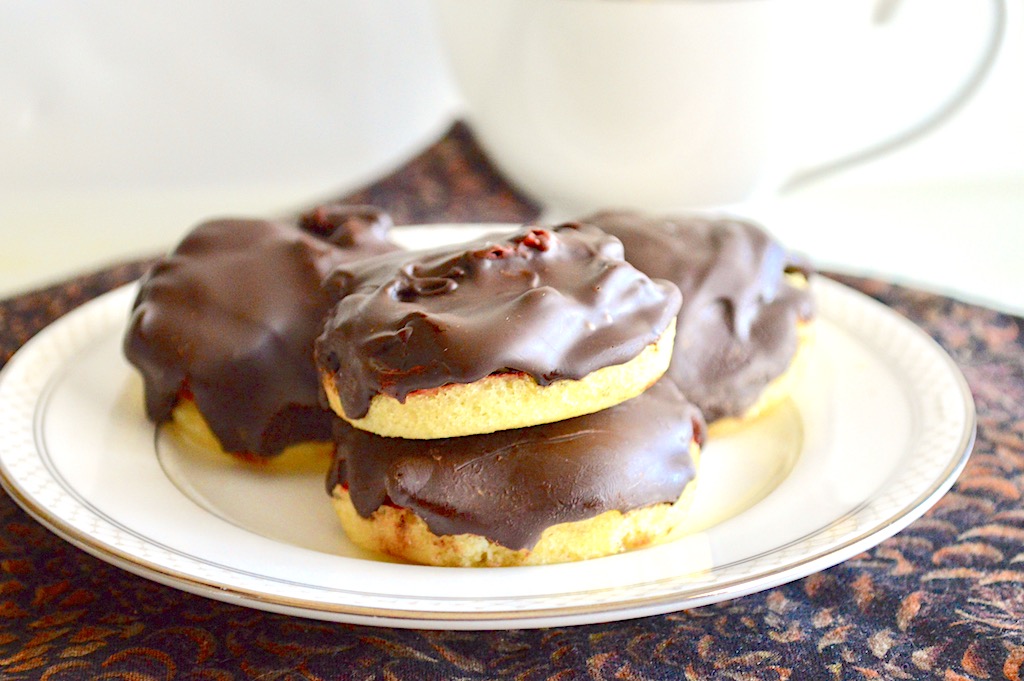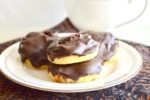 Strawberry Jaffa Cakes
Strawberry jaffa cakes are such an amazing and surprisingly simple to make take on the British classic, which usually use orange.
Keyword:
Jaffa Cakes, Strawberry Jaffa Cakes
Ingredients
1

box

strawberry gelatin powder

1 oz size

1

cup

boiling water

6

whole

ice cubes

25

grams

granulated sugar

1

whole

egg

25

grams

self-rising flour

5

ounces

dark chocolate

broken into small pieces
Instructions
First, make the gelatin so it can set. Pour the gelatin powder into a heat proof bowl and pour the boiling water over it. Stir it well until the powder dissolves. Then add the ice cubes so that they melt in and cool everything down. Give it a final stir, then pour the mixture into an 8 x 8 baking dish. Put it in the freezer to completely set for about an hour and a half. It should still be somewhat pliable but not really jiggly. Hardening it in the freezer also helps with cutting so that it's cleaner.

While the jello sets, make the sponge for the cake part. Pre-heat the oven to 350 and spray 10 wells of a 12 well muffin tin liberally with cooking spray. Combine the sugar and egg in a bowl and whip them together for 3-4 minutes, until the mixture is really pale and airy. It should expand too. Then switch to a spatula and gently fold in the flour just until it disappears. Scoop a tablespoon of the dough into the wells of the tin, there will be enough for 10. Make sure they are even, then bake the cakes for 8-9 minutes. Let them cool for a couple of minutes in the tin, they should pull away from the sides. Then put them on a rack to finish cooling completely.

Now it's time for assembly. Take the hardened jello and use a 2 inch round cutter to cut 10 discs out of it. Place one on top of each little cake. Then put the chocolate in a microwave safe bowl and microwave it for a minute. Stir it, then microwave it for another 30 seconds so that it is completely melted. Spoon the chocolate over each cake, trying to be as neat as you can. Let the chocolate completely harden, then serve the cakes with a yummy hot beverage! Enjoy!
Nutrition Facts
Strawberry Jaffa Cakes
Amount Per Serving (1 cake)
Calories 101
Calories from Fat 42
% Daily Value*
Fat 4.7g7%
Cholesterol 20mg7%
Sodium 17mg1%
Potassium 61mg2%
Carbohydrates 12.9g4%
Protein 1.9g4%
Calcium 20mg2%
Iron 0.5mg3%
* Percent Daily Values are based on a 2000 calorie diet.
SaveSave
SaveSave