We love pork chops in this house when we start to get tired of chicken. So I am always looking for fun ways to prepare them such as this Instant Pot Pork Chops recipe. This is a classic case of getting inspired by walking through my local farmer's market. The peaches on display were looking so amazing, and there were the most gorgeous looking bone-in pork chops at the Amish butcher counter there. I'm basically not allowed to buy meat from anywhere else now, I've gone and spoiled my wonderful hubby! Pork always goes so perfectly with sweet marinades and sauces. I devised an incredible marinade and peach pineapple sauce to flavor them.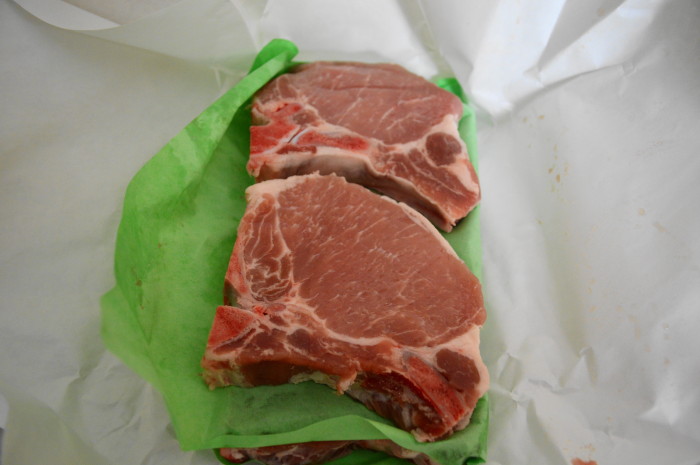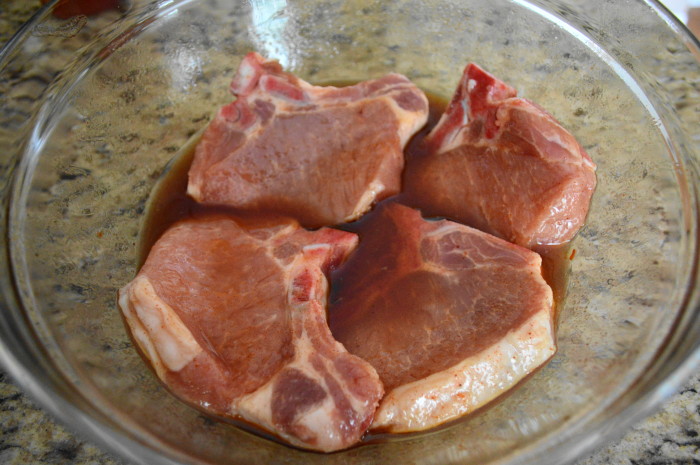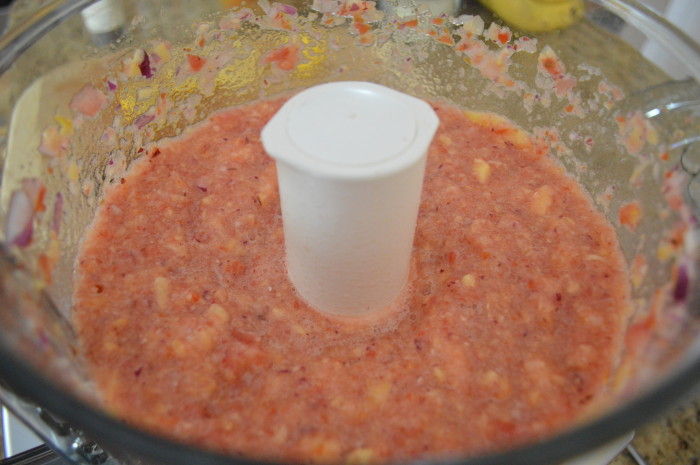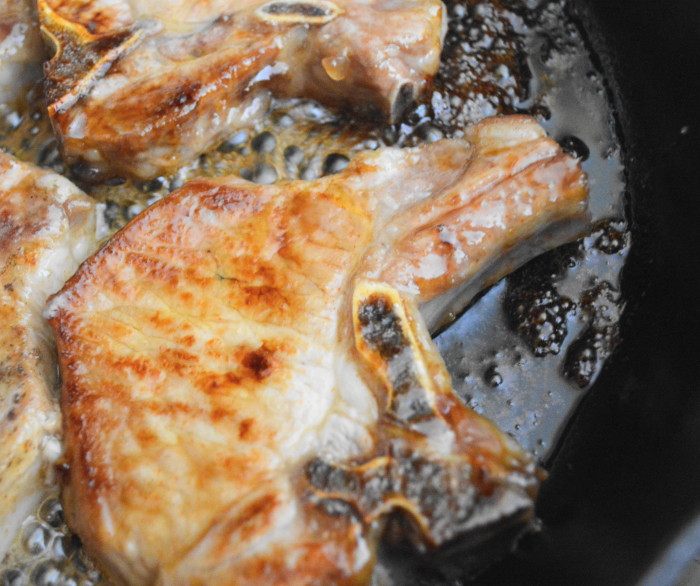 Once the seared pork chops were done resting, it was time to serve! I generously topped them with the salsa and dug in. Because the pork chops were on the bone they were incredibly juicy and tender. The marinade gave them so much flavor with the sweetness working in great harmony with the slight heat. The salsa was incredibly bright and fresh, with a quiet kick from the Sriracha. There was a good amount of salsa leftover. I did that on purpose since I had just impulsively bought a big bag of corn tortilla chips. It was such a fantastic snack! I served these seared pork chops along with leftover Italian pasta salad and it was the perfect meal. The full printable recipe is just below. Enjoy!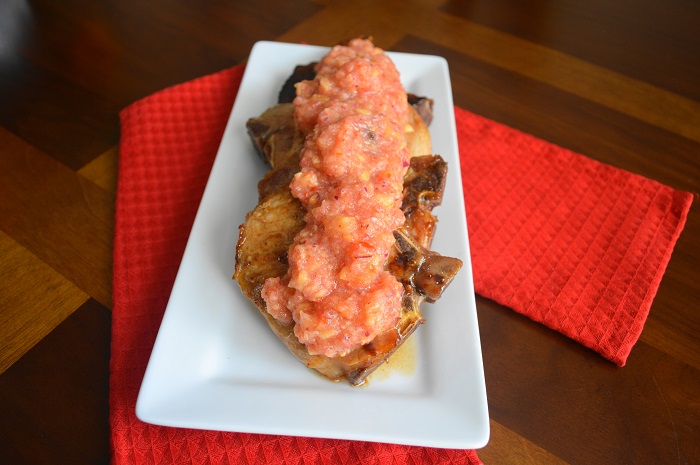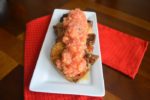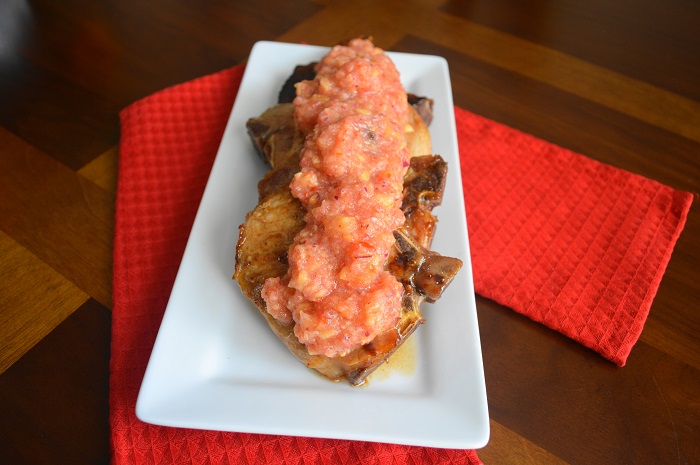 Seared Pork Chops with Peach Pineapple Salsa
Ingredients
For the pork chops
1

cup

maple syrup

1

tablespoon

worcestershire sauce

1

tablespoon

Sriracha

1

tablespoon

dark brown sugar

1

whole

lemon

juiced

1/2

teaspoon

smoked paprika

4

whole

bone-in pork chops

1

dash

canola oil

for searing

hickory smoked sea salt

as needed for seasoning the pork chops
For the peach pineapple salsa
1

whole

peach

pitted and quartered

1

cup

fresh pineapple chunks

2

whole

lemons

juiced

1/2

red onion

peeled and quartered

4

small

tomatoes

quartered

1

large pinch

salt

1/2

teaspoon

Sriracha
Instructions
In a large bowl combine the maple syrup, Worcestershire sauce, Sriracha, brown sugar, lemon juice and paprika. Stir it together completely. Get the pork chops into the bowl and let them get completely coated in the liquid. Cover the bowl and put it in the refrigerator to let the pork chops marinate for an hour.

Meanwhile, prepare the peach pineapple salsa. Set up a food processor and combine the peach, pineapple, lemon juice, red onion, tomatoes, salt and sriracha in the bowl of it. Pulse it all until it is pureed but still has some texture. Transfer it into a sealed container and let the flavors meld in the refrigerator while the pork chops marinate.

When the pork chops are done marinating get a sturdy skillet, like cast iron, on the stove and heat up a dash of canola oil in it over medium high heat. While it is heating up, get the pork chops out of the refrigerator and out of the bowl. Let the excess marinade drip off. Give each pork chop a generous sprinkle of salt for seasoning.

Get the pork chops into the hot pan and let them sear on the first side while the interior starts to cook through, about 3 minutes. Then flip them onto the other side and let that side sear for another 3 minutes while the interior finishes cooking through.

Remove the pork chops from the pan and let them rest for 5 minutes. Then just plate them and serve with a generous amount of salsa on top. These are to die for!
SaveSave