Yesterday was a big old Sunday cookout at my dad and step-mom's house and it was such a blast. The weather was perfection and the pool water was like bath water, just how I like it! Everyone is always so busy that it was amazing to just all hang out on a beautiful afternoon, enjoying summer time. My dad fired up the grill to make burgers, hot dogs and bratwurst while my step-mom put out caramelized onions and mushrooms for toppings, garlic tomato salad and potato salad.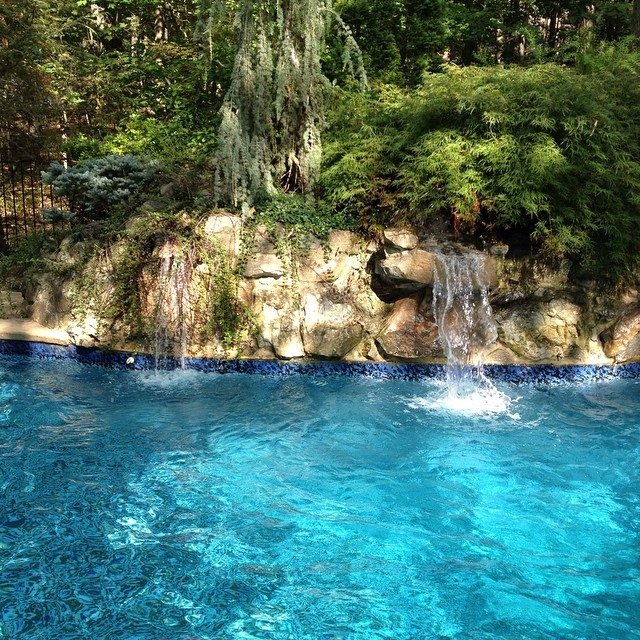 I'm usually in charge of dessert at gatherings here, but this time the request was for a pasta salad so that we could have a total salad bonanza. My version is very Italian inspired (shocker!) and I made a ton to feed a crowd and also have some as a great side dish for us this week. You can adjust it easily below in the recipe portion to cut this Italian pasta salad in half or quarter it if you don't need 14-16 servings worth! This dish speaks summer to me and is so easy to make.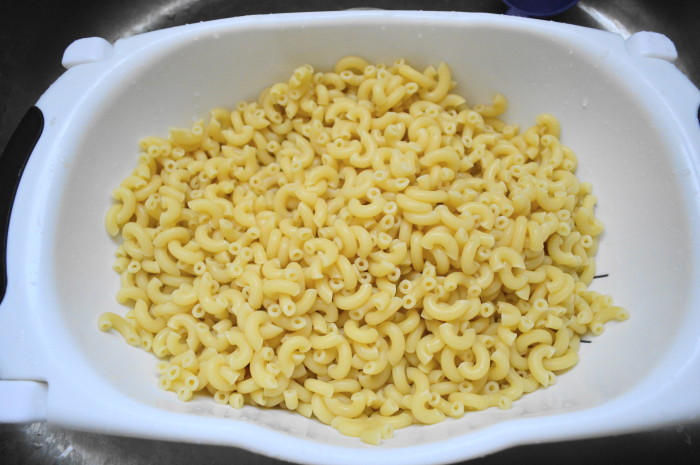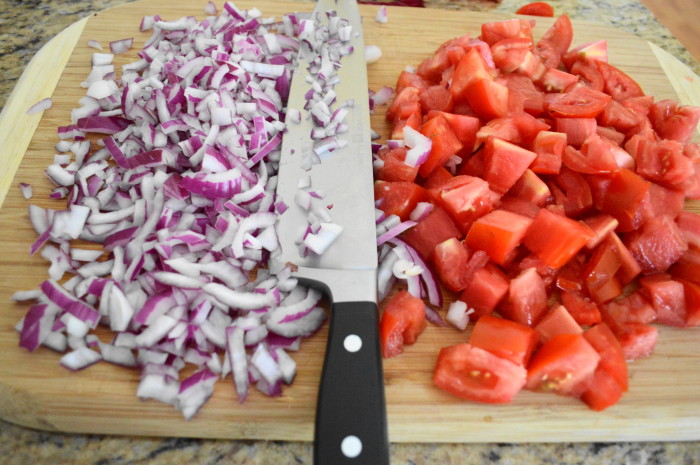 Then it was time to bring it all together. In a very, very large bowl I combined the cooked pasta, tomatoes, onions, pine nuts, parmesan cheese, basil chiffonade and the dressing and gave it a big old toss to make sure everything was coated in dressing and combined. Then I transferred it into sealable containers and put it all in the fridge. I wanted to let the Italian pasta salad sit, chill and meld for at least 2 hours before serving, but it's even better made the day before. I love how easy and portable this dish is, and it keeps well in the summer because there is no mayonnaise in it. So fantastic for any outdoor adventure. Hope you all enjoy it! xoxo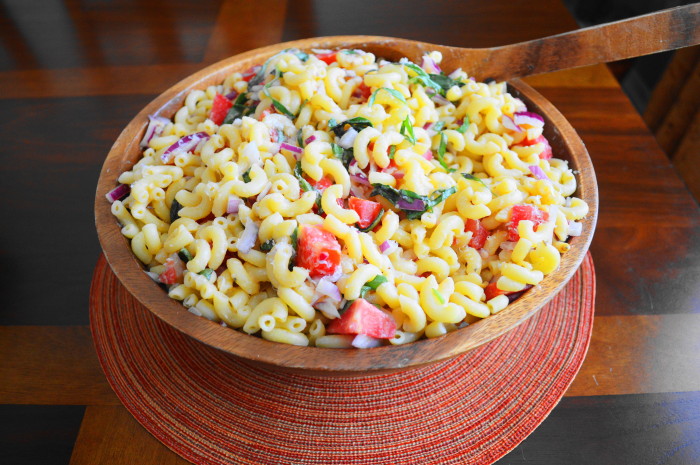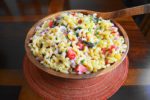 Italian Pasta Salad
Ingredients
For the pasta salad
1 1/2

pounds

elbow macaroni

(or any short dry pasta you have)

1

whole

red onion

peeled and roughly chopped

5

large

tomatoes

roughly chopped

1/4

cup

freshly grated parmesan cheese

1/2

cup

toasted pine nuts

12

whole

Fresh basil leaves

cut into chiffonade
For the dressing
1/2

cup

Dijon mustard

1/2

cup

honey

1

whole

lemon

juiced

1/2

teaspoon

minced garlic

1

large pinch

kosher salt

1

large pinch

dried basil leaves

1

large pinch

dried parsley leaves
Instructions
Get a large pot of salted water on the stove and bring it to a boil. When it's ready cook the pasta until just tender, about 8 minutes. Drain it and rinse it right away in cold water.

While that all happens, gather your prepped salad ingredients to have them ready. In a bowl, combine the mustard, honey, lemon, garlic, salt, dried basil and dried parsley for the dressing. Thoroughly stir it together.

In a very large bowl, combine the cooked pasta, chopped onion, chopped tomato, toasted pine nuts, parmesan cheese, basil chiffonade and the dressing. Give it a big old toss together to make sure everything is evenly coated in dressing.

Transfer the Italian pasta salad into sealable containers. Let it chill and meld together for at least 2 hours, or up to a day before. Then you're ready to serve it!
SaveSave