This is a classic case of me impulsively buying three ingredients without having any plan for them, and turning them into what became a really special meal. I can never resist the garlic sausage links at my favorite butcher's counter when they have them, so I bought a pound of them without having a clue what I wanted to do with them. There were also amazing looking poblano peppers and sweet potatoes just sitting there calling my name on one of the farm stands at my market. No really, they were sitting there whispering "buy me, buy me"! Sausage, peppers and sweet potatoes… it sure made sense to me. I went right into a casserole direction with those three ingredients.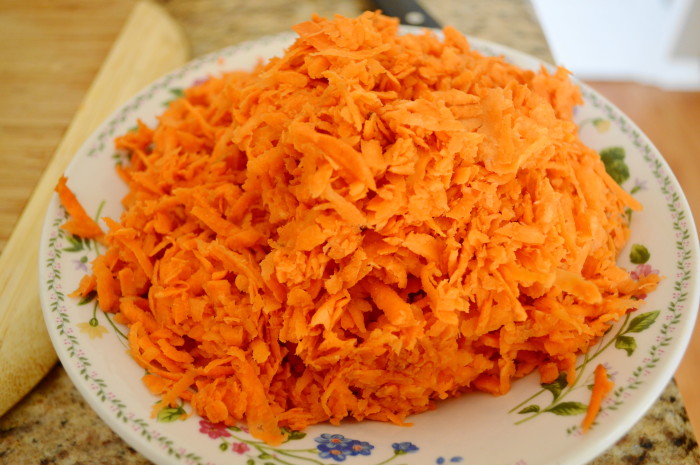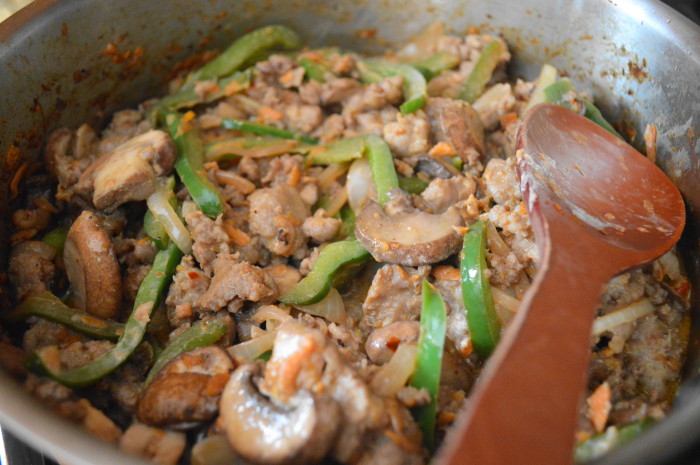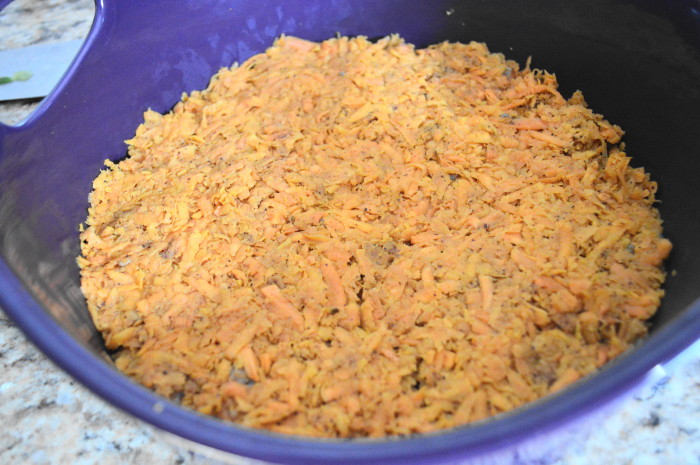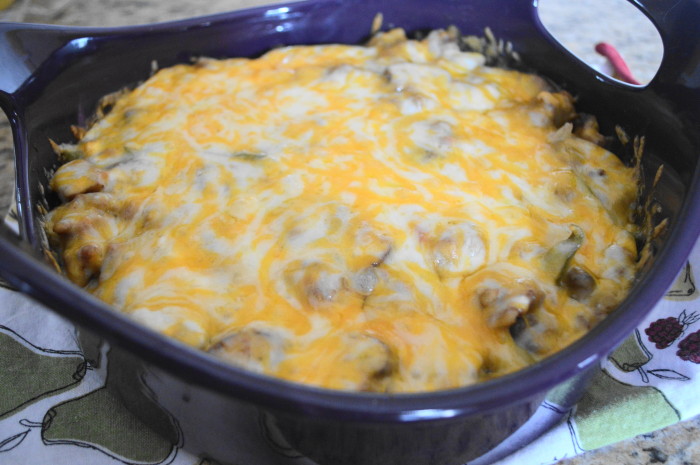 Oh my goodness, when I tried it I was so happy! All of the ingredients sang together so beautifully in one hearty bite. This sausage sweet potato casserole was pure comfort and flavor for the soul! I hope you all enjoy it. xoxo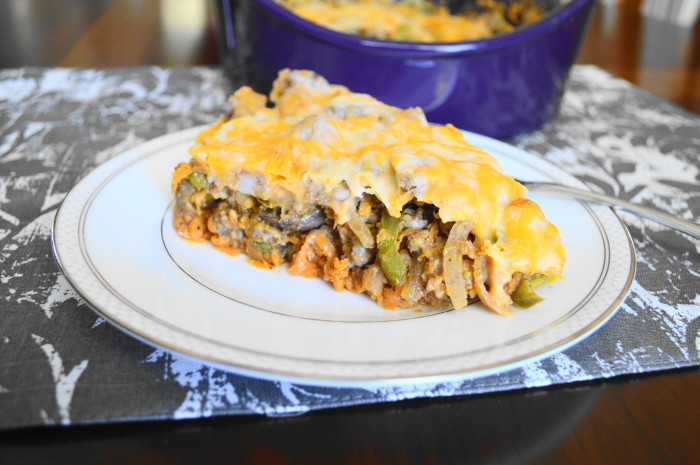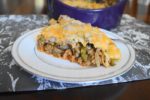 Sausage Sweet Potato Casserole
Ingredients
1

dash

canola oil

for browning

1

pound

garlic sausage links

casings removed

2

pinches

hickory smoked sea salt

2

large

sweet potatoes

peeled and grated on the largest holes of a box grater

1

teaspoon

cinnamon

1

teaspoon

nutmeg

1

whole

onion

peeled and thinly sliced

1

whole

poblano pepper

seeded and thinly sliced

8

oz

cremini mushrooms

thinly sliced

3

tablespoons

red wine

1/2

teaspoon

minced garlic

1

dash

Sriracha

1

dash

worcestershire sauce

1/4

cup

plain greek yogurt

1

tablespoon

vegetable cream cheese

8

oz

shredded mexican cheese blend
Instructions
Heat the canola oil in a large rondeau pan over medium high heat. Brown the sausages, breaking them up as they cook. Season them with a big pinch of salt. Once they are cooked through and browned, remove them to a plate and set them aside.

In the same pan, add a little more canola oil and get the grated sweet potatoes in there to cook. Spice them up with the cinnamon and nutmeg. When they are fragrant and tender, remove the sweet potatoes to a separate plate and set them aside.

The onion, poblano and mushrooms go into that same pan. Deglaze the pan with the wine and let the veggies get soft for a few minutes. Add the garlic in and let it get just fragrant for a minute. Give the veggies a pinch of salt to season them as well.

Get the sausage pack into the pan, along with the Sriracha, Worcestershire sauce, greek yogurt and cream cheese. Give the mixture a big old stir to combine it, then take it off the heat.

Pre-heat the oven to 350 degrees. Get out an 11 x 7 casserole dish and press the sweet potatoes into the bottom of it to form the bottom layer. Pour the sausage mixture over the sweet potato layer and press it down gently into an even layer. Then sprinkle the cheese in an even layer on top.

Get the sausage sweet potato casserole into the oven and let it bake for 20 minutes, until bubbly and melded together. Take it out and let it cool for a couple of minutes before serving.

Scoop the casserole out in the desired portion sizes and enjoy this comforting dish! Depending on the portion sizes, this can feed 4 to 6 people.
SaveSave