When I need to get dinner on the table really quickly, it is all about stir fry. It's not my usual genre of food but I love it so much for a change of pace. I usually have most of the ingredients on hand and I can throw it together in 15 minutes! That was the case during this busy week when I turned to my super easy and quick chicken stir fry so that we could eat and get out the door quickly.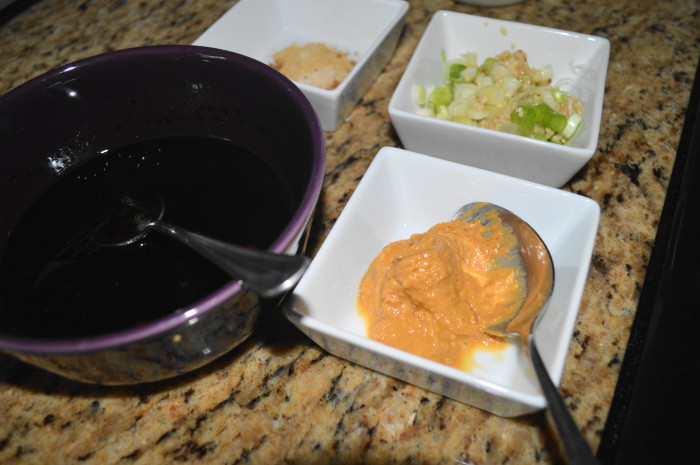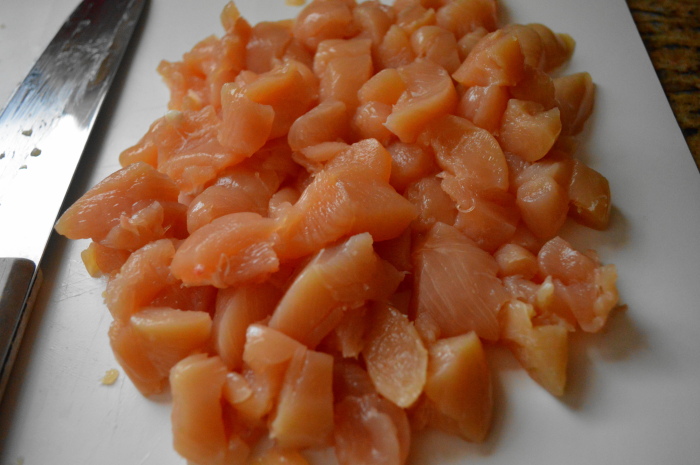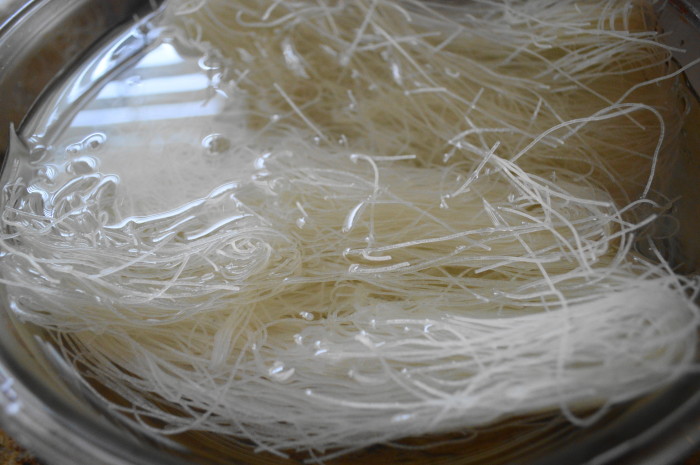 This recipe for quick chicken stir fry yielded enough for 4 portions, so hubby and I even had leftovers the next day! I garnished our bowls with scallions and black sesame seeds to make them prettier and even tastier. Oh my goodness, there was so much flavor in so little time. That's why I love a good stir fry! Hope you all enjoy this quick and easy supper. xoxo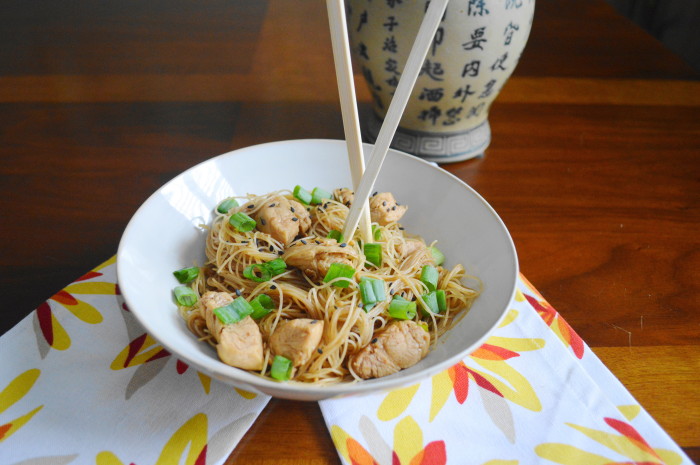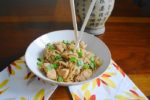 Quick Chicken Stir Fry
Ingredients
2

tablespoons

coconut oil

1

pound

boneless skinless chicken tenders

diced small

1

tablespoon

Chinese five spice

1/2

teaspoon

ground ginger

1

pinch

salt

2

cloves

garlic

peeled and minced

1

bunch

scallions

white part separated from green, thinly sliced

1

tablespoon

peanut butter

1/4

cup

soy sauce

1/4

cup

hoisin sauce

1

tablespoon

rice wine vinegar

1

teaspoon

Sriracha

1

teaspoon

sesame oil

1

package

rice noodles

8 ounce size

black sesame seeds

as needed for garnish
Instructions
Before you start cooking, combine the Chinese five spice, ground ginger and salt in one small bowl. A dipping bowl works well here! In another small bowl, combine the white part of the scallions and garlic. The peanut butter goes into another small bowl. Lastly, stir together the soy sauce, hoisin, Sriracha, sesame oil and rice wine vinegar in a larger bowl. Then get a large, deep frying pan (or large wok if you have one) on the stove over the highest heat you have.

Add the coconut oil to the pan. While the pan gets nice and hot, fill a large bowl with very hot tap water and submerge the rice noodles in it. They just need to soak in the hot water for about 4-5 minutes while everything else cooks. Now that the pan and oil are good and hot, add in the chicken. The chunks are small so they only need about 3-4 minutes to cook through. While they cook add in the spices and seasonings from the first bowl, stirring everything well. Then once they are cooked add in the aromatic scallions and garlic from the second bowl, still stirring pretty constantly. They don't call it stir fry for nothing! Once they get fragrant for about 30 seconds, stir in the peanut butter. Then pour in the liquid mixture. Drain the rice noodles since they will be perfectly tender at this point and get them into the pan last. Stir everything together thoroughly and take the pan off of the heat. All done!

Divide the mixture among 4 bowls, then garnish each of them with a sprinkle of black sesame seeds and green scallion slices. Serve immediately and enjoy!
SaveSave