When it comes to mac and cheese, there are really only two ways of going. There are many passionate views on whether stove top or baked is better. I'll happily eat either but if I am choosing, I choose stove top every time. I just think it is a little more creamy and less dry. It's one of my absolute favorite comfort foods in the world. So I decided to give this classic a Fall inspired and slightly more sophisticated twist with this pumpkin sausage mac and cheese. For my vegan readers out there, unfortunately this recipe is not the one for you. But with being said, it doesn't mean that you can't use alternative ingredients to create your very own vegan mac and cheese recipe. In fact, why not check out something like Pure Blend vegan mac & cheese and you could be on your way to creating a delicious meal. Who said vegan food had to be boring! My food was luscious and comforting and everything mac and cheese should be.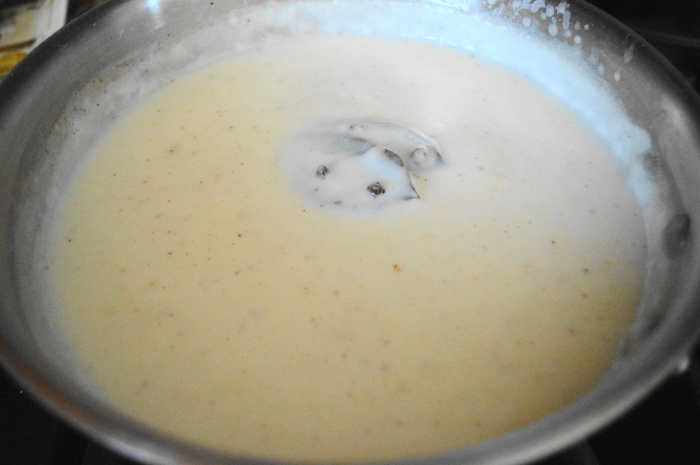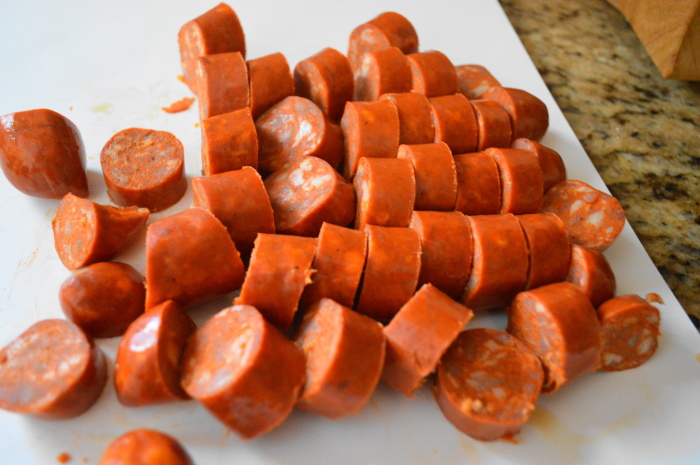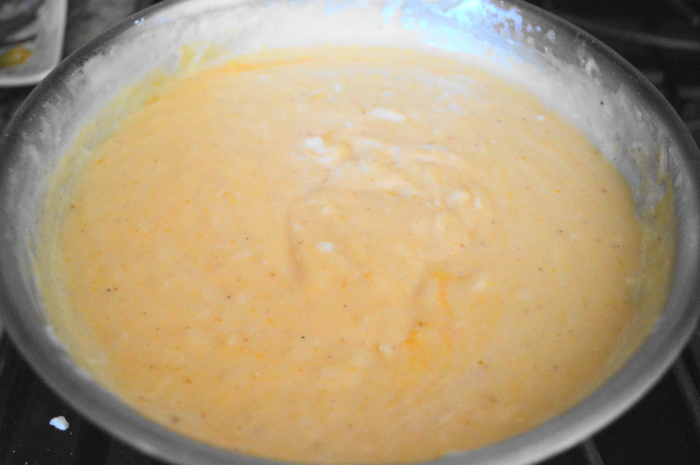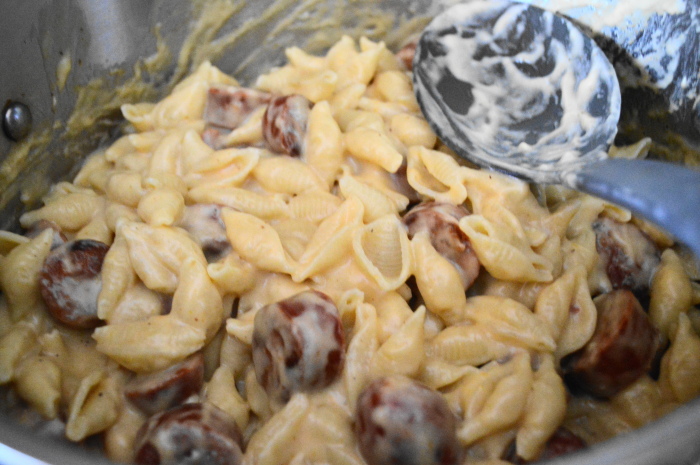 I just scooped the pumpkin sausage mac and cheese into little ramekins and served it immediately. Well, almost immediately…my poor husband was waiting and salivating while I took picture after picture before we ate, ha! The wait was worth it though. It was so incredibly creamy and flavorful. The addition of the pumpkin beer and pumpkin puree gave a lot of dimension to the cheese sauce, while the chorizo gave the most amazing savory, spicy and salty counterpoint. You will definitely want this as a dish on your table this fall. Enjoy! xoxo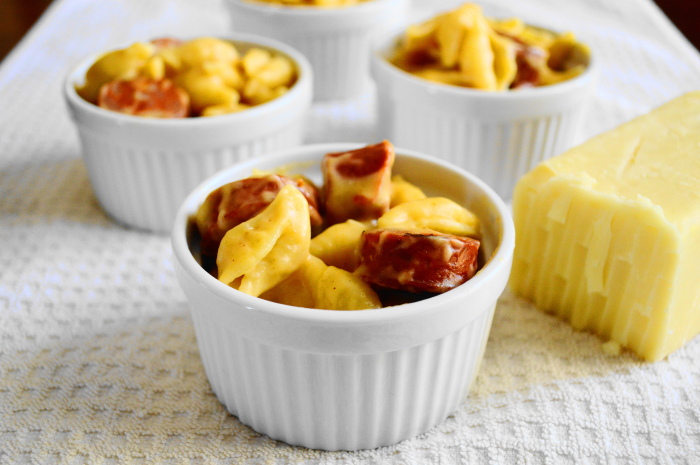 SaveSave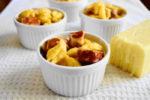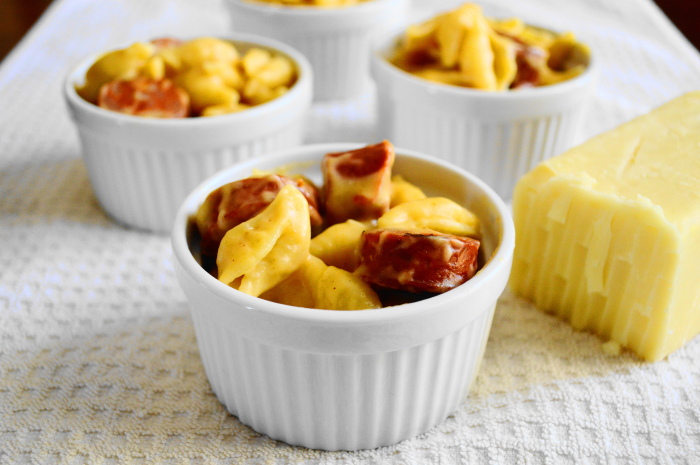 Pumpkin Sausage Mac and Cheese
Ingredients
For the sauce
1/2

of an

onion

peeled

2

whole

bay leaves

4

whole

cloves

6

tablespoons

butter

6

tablespoons

all-purpose flour

3

cups

milk

1/4

teaspoon

nutmeg

1

cup

freshly grated gruyere cheese

1/2

cup

freshly grated white cheddar cheese

1/2

cup

freshly grated parmesan cheese

1/4

cup

canned pumpkin puree

1/4

cup

pumpkin beer

1

pinch

truffle sea salt
For assembling the macaroni and cheese
kosher salt

as needed for the pasta water

1

pound

medium pasta shells

1

dash

olive oil

5

links

chorizo sausage
Instructions
First, prepare the bechamel sauce base for the cheese sauce. Take the onion half and lay the bay leaves across its open face. Push the cloves through the bay leaves into the onion to hold them in place.

In a medium sauce pan, combine the flour and butter and heat it over medium heat. Stir the butter and flour together until it is a thick, uniform roux mixture. Slowly add the milk into the pan while you keep stirring. Add the prepared onion pique and nutmeg, then reduce the heat to medium low to let the sauce gently cook and thicken for 20 minutes.

While the sauce cooks, get a large pot of salted water on the stove and bring it to a boil for the shells. Then slice the chorizo sausage links into thin rounds. Heat the olive oil in a pan over medium high heat. Add the sausage rounds and brown them until they are completely cooked through, about 5 minutes. Set the pan aside. Meanwhile, pour the shells into the pot of boiling water and cook them until tender, about 8 minutes.

The bechamel sauce should be ready by this point. Remove the onion pique and discard it. Add the grated cheeses, pumpkin puree, pumpkin beer and salt to taste. Stir it all together thoroughly and take the sauce pan off of the heat.

Drain the shells, which should be done by this point. Transfer them back into the pot that they cooked in. Pour the cheese sauce over the shells and add the cooked chorizo sausage rounds. Stir it all together thoroughly.

Scoop out the pumpkin sausage mac and cheese into bowls and serve it immediately. Enjoy!
SaveSave