A lot of the food holidays being thrown around these days are fun but a bit silly. Today is one of the exceptions. Friends, today marks an amazing day in culinary history. On August 24, 1869 Cornelius Swartwout received the first U.S. patent for the waffle iron. He was the first to hinge two plates together that could go on the stove to more easily make the waffles made famous in Europe. The rest is delicious history and National Waffle Day was born! I've put together the 7 waffle recipes I've made for you to celebrate. They just show how versatile waffles can be!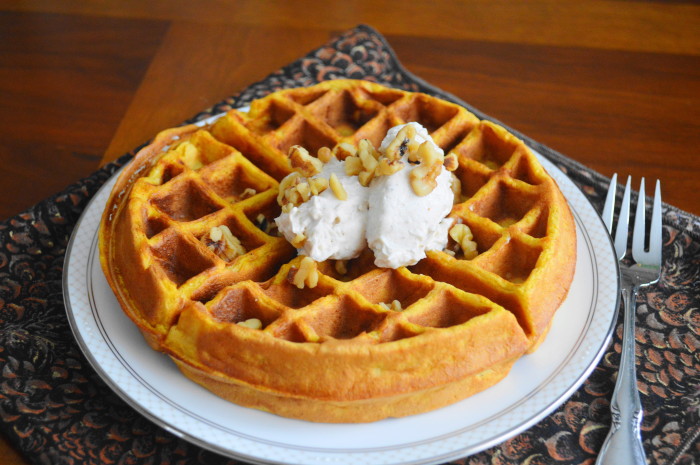 With autumn right around the corner (sigh, don't go summer!!), these warmly spiced pumpkin waffles are so perfect and flavorful!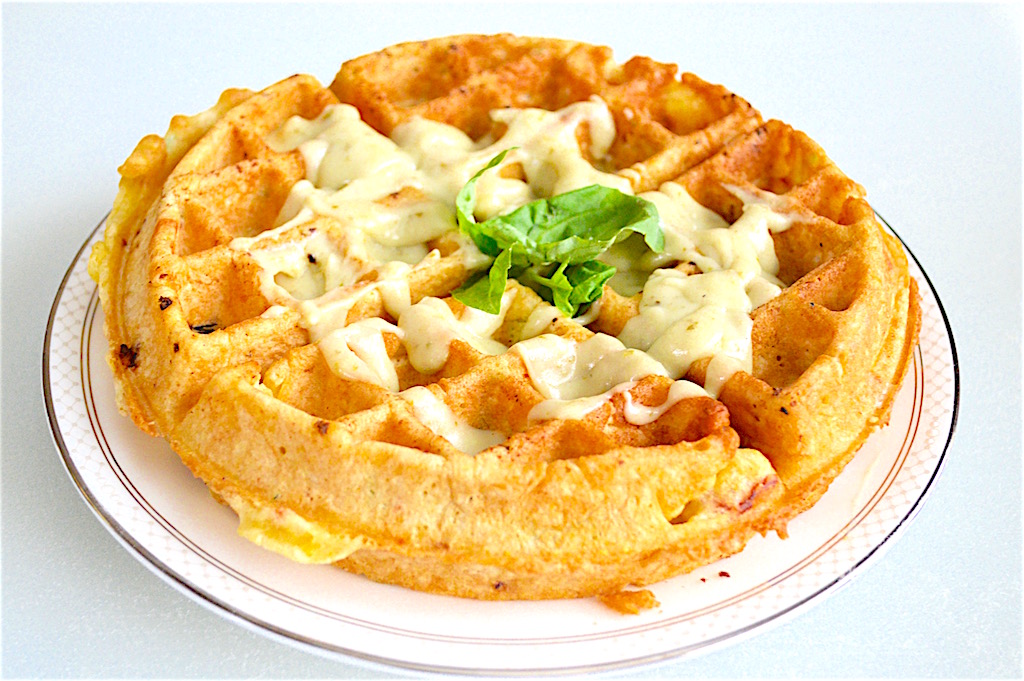 These savory sun-dried tomato and spinach waffles have all of my favorite Italian flavors in one bite with luscious pesto cream sauce on top!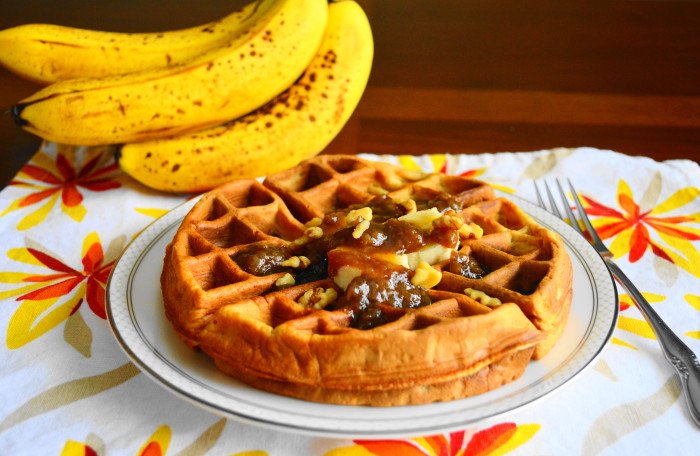 These tender banana waffles are a perfect sweet brunch. The flavorful banana bourbon sauce on tops just makes them!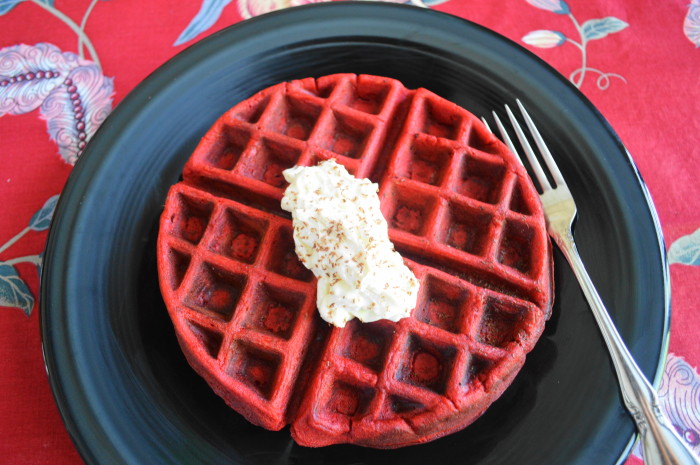 Red velvet waffles make it ok to have dessert for breakfast (or dinner, don't judge). They're fluffy and decadent without being cloyingly sweet!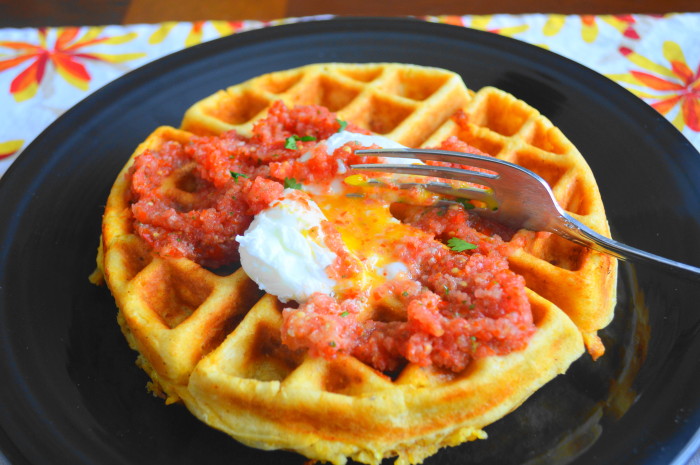 Cheddar corn waffles are so savory and substantial. Topped with a luscious poached egg and fresh salsa, they become an incredible, complete meal!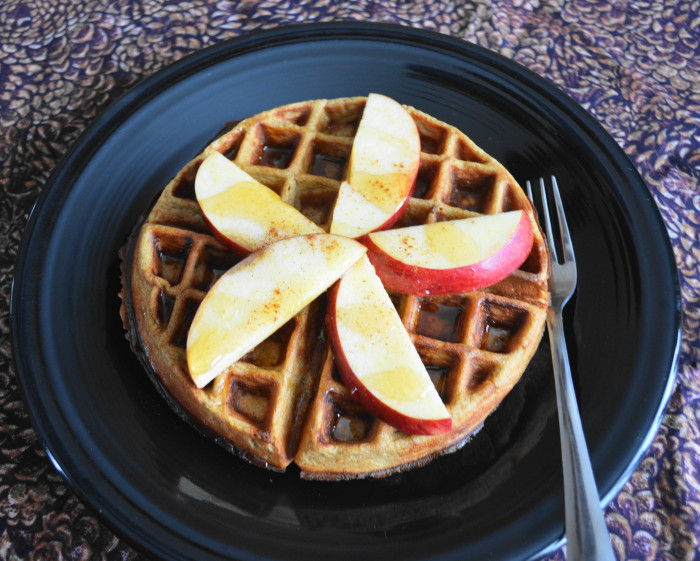 You can serve these amazing apple cinnamon waffles with no guilt. They're made with quinoa flour and almond milk to keep them lighter and gluten-free!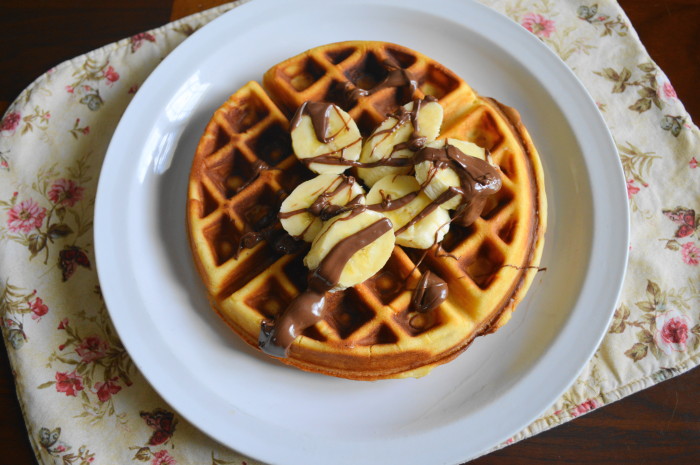 The Elvis waffle brings the best of both sweet and savory in one package. It's a peanut butter bacon waffle topped with sliced banana and melted chocolate hazelnut spread. Breakfast fit for The King! So fire up those waffle irons tonight and have some breakfast for dinner in honor of National Waffle Day. Here's to Cornelius and his invention. Always keep life delicious friends! xoxo