I've been in love with downtown Greenville, SC since my first visit there 7 years ago. My sister and her family have lived there for that long and I try to visit them as much as I can. Every time I go, we head downtown for amazing food and the incredible atmosphere. There is so much to see and do, and it is also just plain gorgeous in downtown Greenville. There is the stunning Falls Park where you can catch a Shakespeare play outside on the weekends, as well as countless restaurants, theaters, tons of shopping, live music and more. The past few times, I've been able to introduce Marc to the scene there and he loves it even more than I do now. I would say walking around Falls Park taking in its beauty, and then having an absolutely scrumptious meal at The Lazy Goat constitutes a perfect night! Let me take you on a little tour.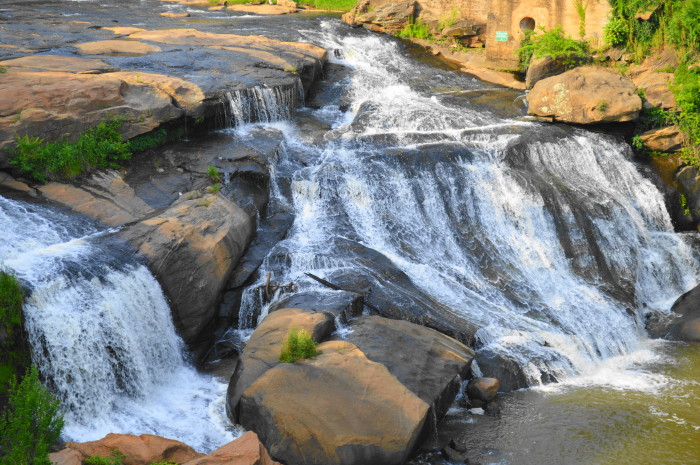 Falls Park is just so breathtaking, it's the cornerstone of downtown Greenville. There is plenty of grass space to have a picnic, lots of walking paths, and a bridge where you can get more of a bird's eye view of the waterfalls. The grounds there remind me of an idyllic English garden. In one area, there is Shakespeare in the Park on nice weekend nights. On one visit we got to see A Midsummer Night's Dream and I loved it. This last visit they were putting on Two Gentleman of Verona but alas, our dinner reservation didn't allow us to see it.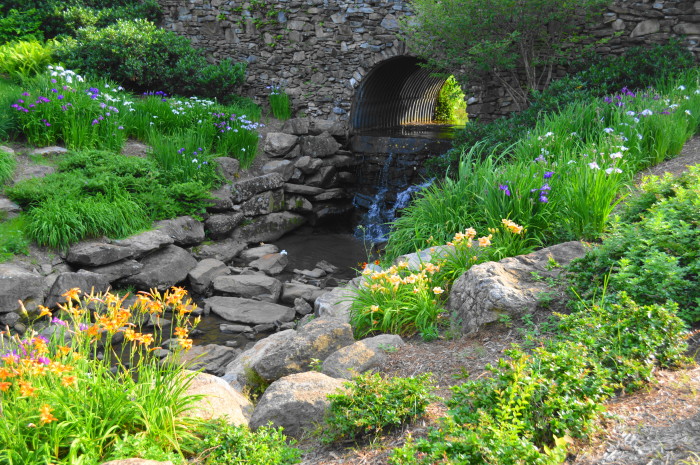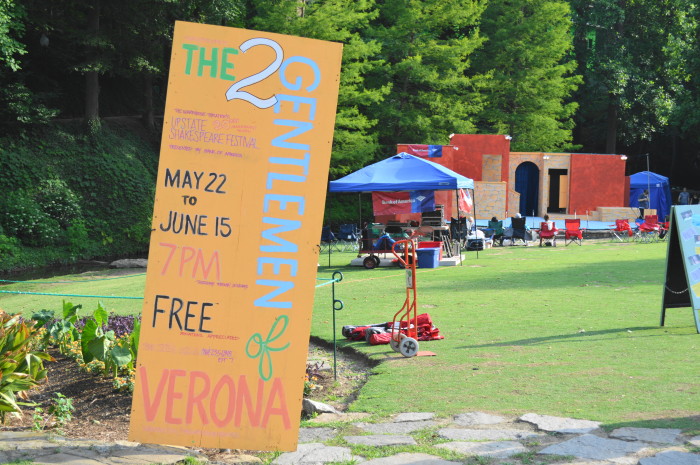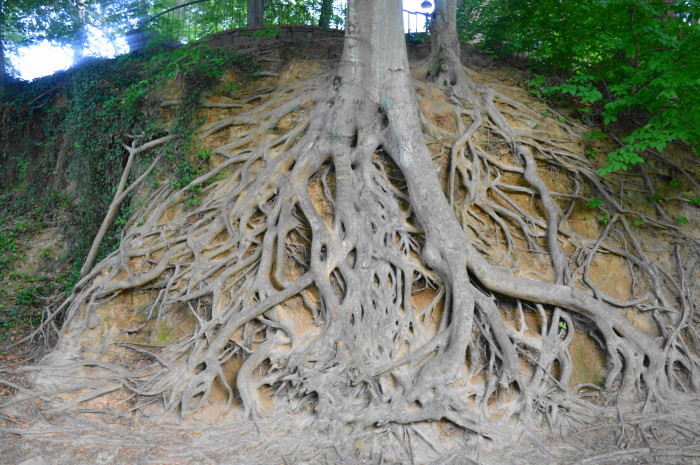 Walking around Falls Park definitely gets the appetite going, and luckily The Lazy Goat is a very short walk away. There is a wall of water on the way where kids can run around in their bathing suits to cool off (I would run around there too if I wasn't dressed for dinner). Marc and I just sat on a bench for a minute to take everything in.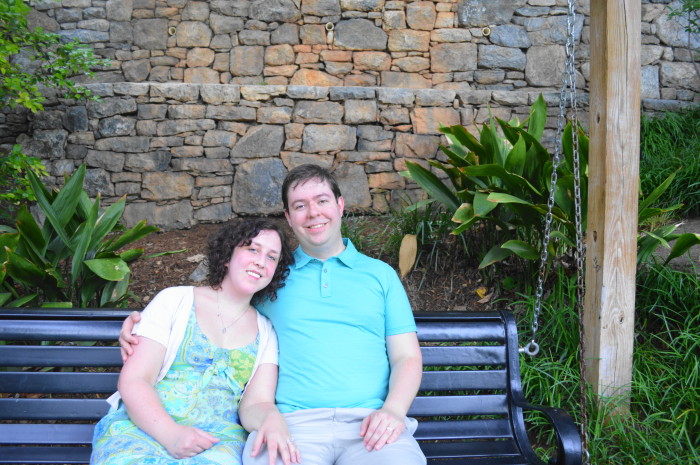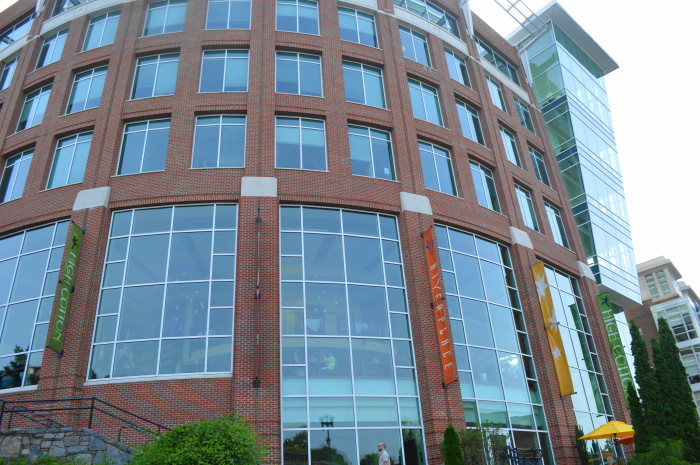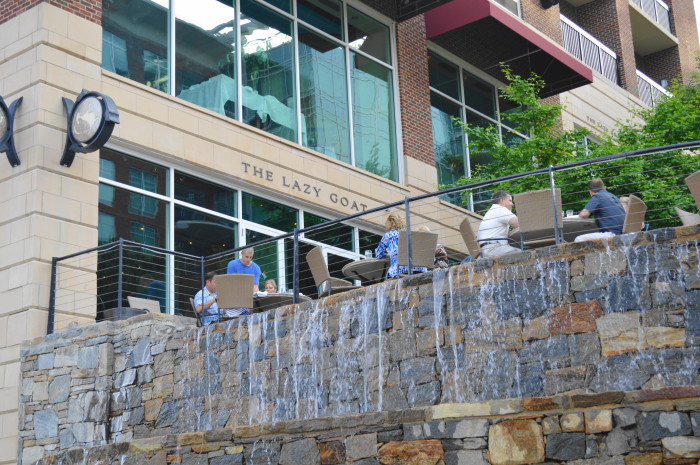 Now, there are lots of amazing restaurants downtown, but The Lazy Goat is my favorite of all of the ones that I've tried. It's a gorgeous setting, has the most incredible Mediterranean food, wonderful service and delicious adult beverages to wash it down.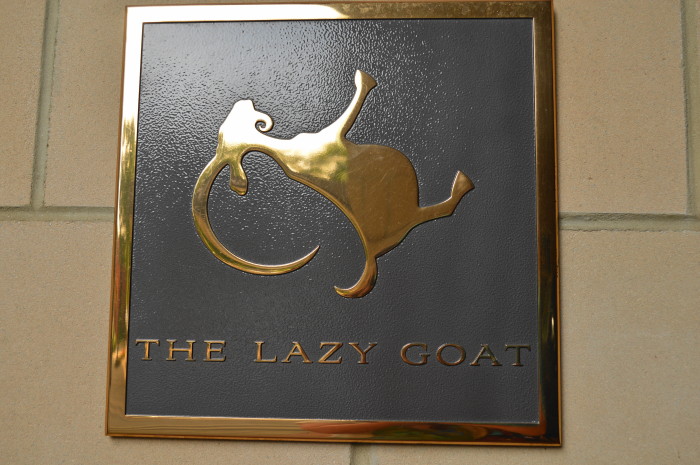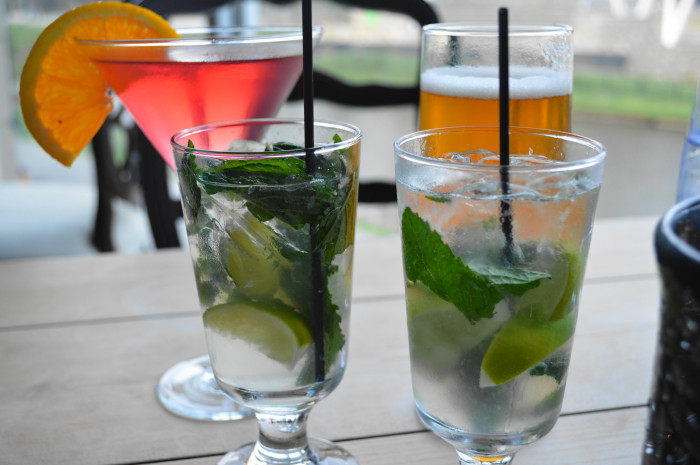 We started off our dinner with a round of drinks and some amazing appetizers. The fried goat cheese drizzled with honey and crumbled pistachios is one of my favorite dishes of all time in any restaurant. It's just so good, with that caramelized, crispy, savory goat cheese perfectly complimented by the sweet honey and crunchy pistachios. The harissa hummus has the perfect texture and so much flavor, with warm pita and crispy veggies to scoop it up with. We also got the truffle parmesan pomme frites, which are pretty much the most amazing upcycle of french fries I've ever had. Those are my sister's favorite. They are so perfectly crispy, with the truffle oil and parmesan cheese making them decadent and gourmet.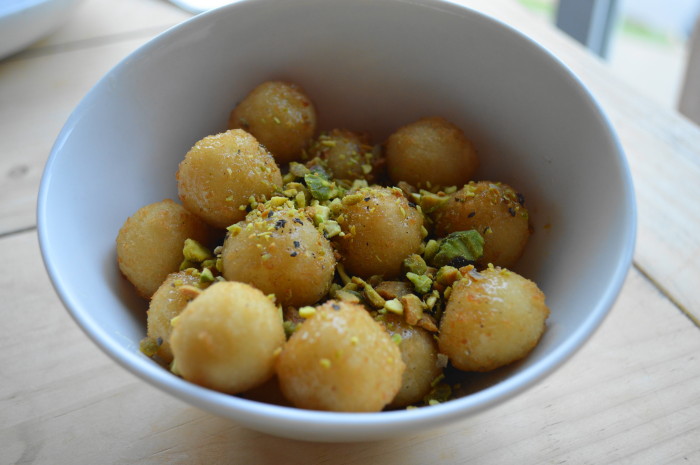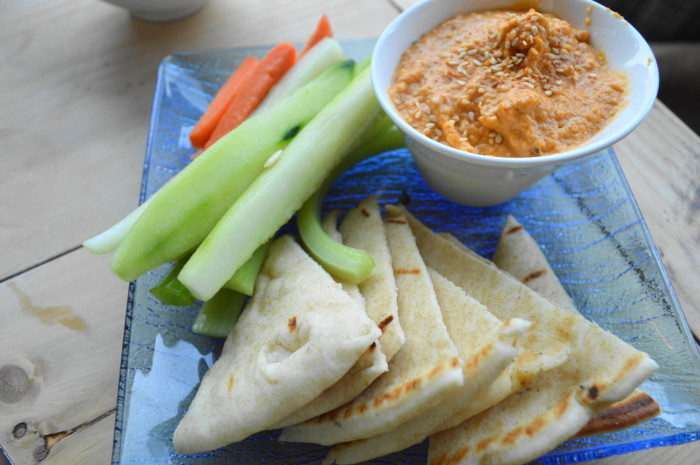 There are many entree options at the Lazy Goat, but after all of those appetizers we didn't need much. They have entrees that can easily be split, so we went with those! Marc and I split the Lazy Paella, which had perfectly cooked rice, succulent shrimp, tender mussels, beautiful calamari and meaty chorizo. There was just the right amount of heat, and none of the flavors overpowered the delicate seafood. It was perfection, and just the right amount of food for the two of us. Even the bowl that it was served in was beautiful and rustic!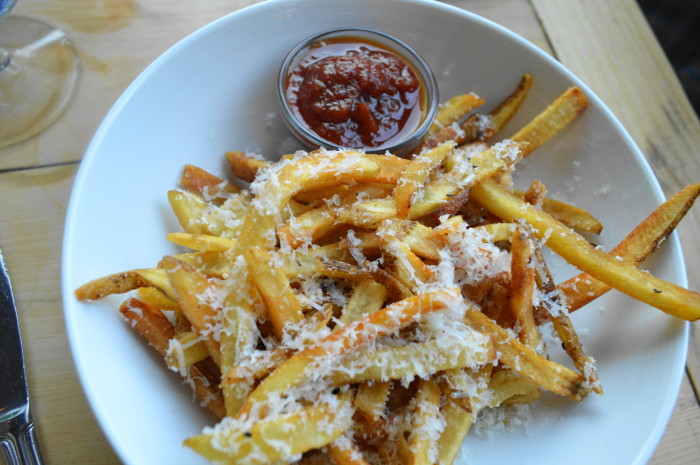 Downtown Greenville is really the perfect mix of picturesque southern charm and city living. The lively atmosphere, incredible food scene, and general beauty just have me smitten. The Lazy Goat is Mediterranean cuisine at its finest, I really wish I could eat there every night. If you are ever in the area, you need to explore the many, many delights in store.