When I made my carnitas tacos this week, I decided to be adventurous and try my hand at making homemade tortillas for the first time. Just in case, I had a package of soft taco shells ready! Thank goodness there was nothing to fear though. I was surprised that they were super easy to make! The dough came together quickly.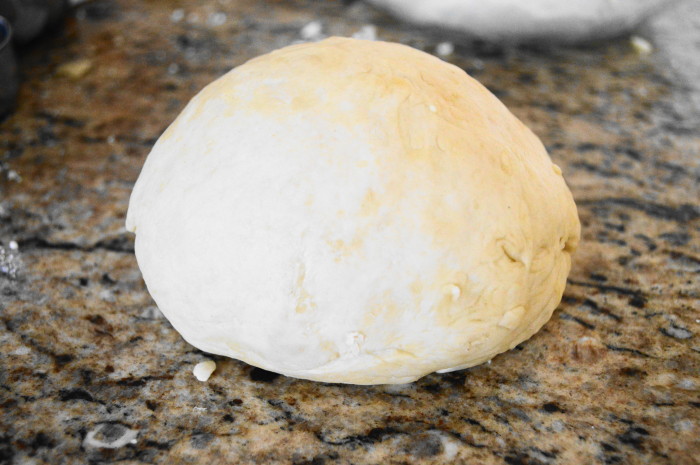 Allowing the dough to rest was going to let the gluten relax. That was going to mean super tender homemade tortillas!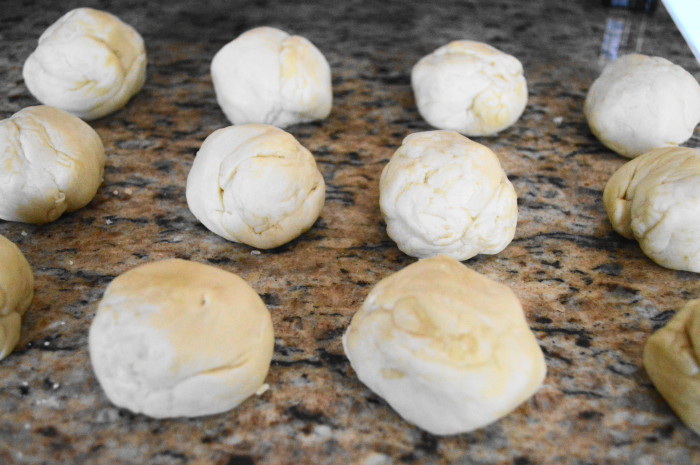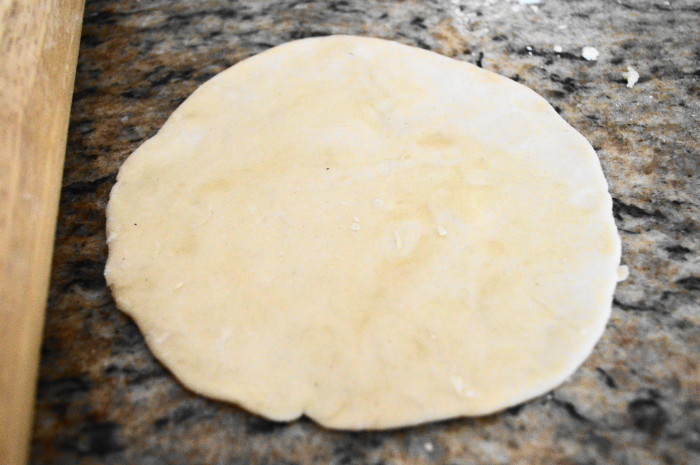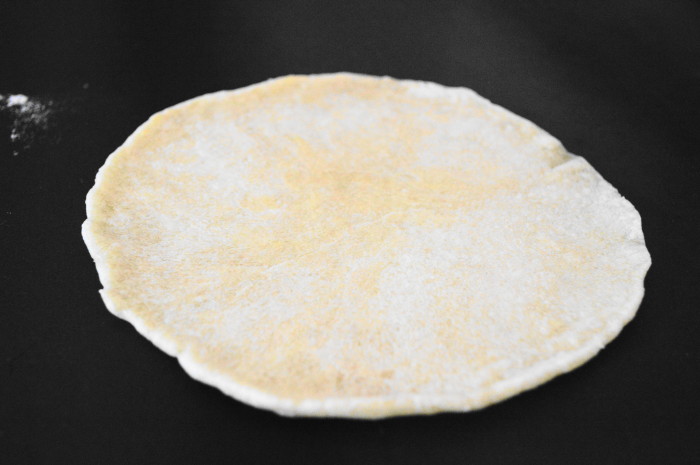 That was all there was to it! I couldn't believe it. They were so amazing that I think my husband is spoiled now. He liked them so much better with our tacos than the store bought tortillas! It was a lot of fun getting out of my Mediterranean comfort zone a bit. I hope you all enjoy these tortillas as much as we did! xoxo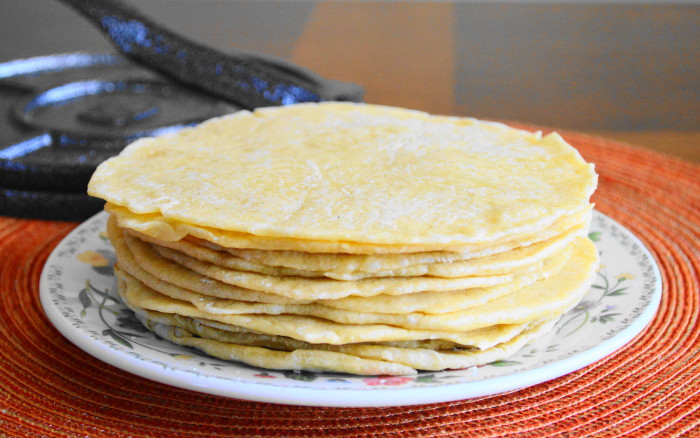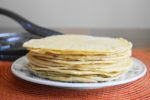 Homemade Tortillas
Homemade tortillas are so much simpler to make than they seem! This flour version is amazing for taco night.
Keyword:
Homemade Flour Tortillas, Tortillas
Ingredients
3

cups

flour

1/4

teaspoon

baking soda

1/3

cup

Vegetable oil

1

cup

warm water

1

teaspoon

salt
Instructions
Use a fork to blend the flour, baking soda and vegetable oil together in a large mixing bowl. It will become pebbly. Dissolve the salt in the warm water, then pour the water into the bowl. Use the fork to work the mixture just until it becomes a soft dough. Form the dough into a ball and turn it out onto a lightly floured surface. Knead the dough for about 2-3 minutes to make it smooth and uniform. Return the dough to the bowl, cover it and let it rest for 30 minutes.

Once it has rested, divide the dough into 12 equal pieces and roll them all into little balls about the size of golf balls. Use a floured rolling pin to roll each ball out into large, thin enough circles to be taco shells. If you have a tortilla press, press the balls of dough in it and then just roll each pressed disc out a little more to be the perfect size. Stack them with parchment paper in between until you are ready to cook them.

Pre-heat an electric griddle to 375 or a non-stick skillet over medium high heat. Cook each formed tortilla for not even a minute on each side, just until they start to get golden with little brown spots. Once they are all cooked, you can seal and refrigerate them for a few days. Enjoy using them for tacos, fajitas, or wrap sandwiches!
Nutrition Facts
Homemade Tortillas
Amount Per Serving (1 tortilla)
Calories 81
Calories from Fat 55
% Daily Value*
Fat 6.1g9%
Sodium 221mg10%
Carbohydrates 5.8g2%
Protein 0.8g2%
* Percent Daily Values are based on a 2000 calorie diet.