Ah, croissants. That quintessential Parisian pastry is heaven to me and I live for them. They've gone worldwide and I've had some absolutely incredible croissants in NYC and Vancouver too. Unfortunately though, there is nowhere to get great croissants near my house here in NJ. Luckily, I learned how to make them in school so I can still have them if I want without having to travel to the city! Now I want you all to stay with me on this, they take a lot of inactive time but are completely doable. These homemade almond croissants are absolute buttery, flaky nirvana.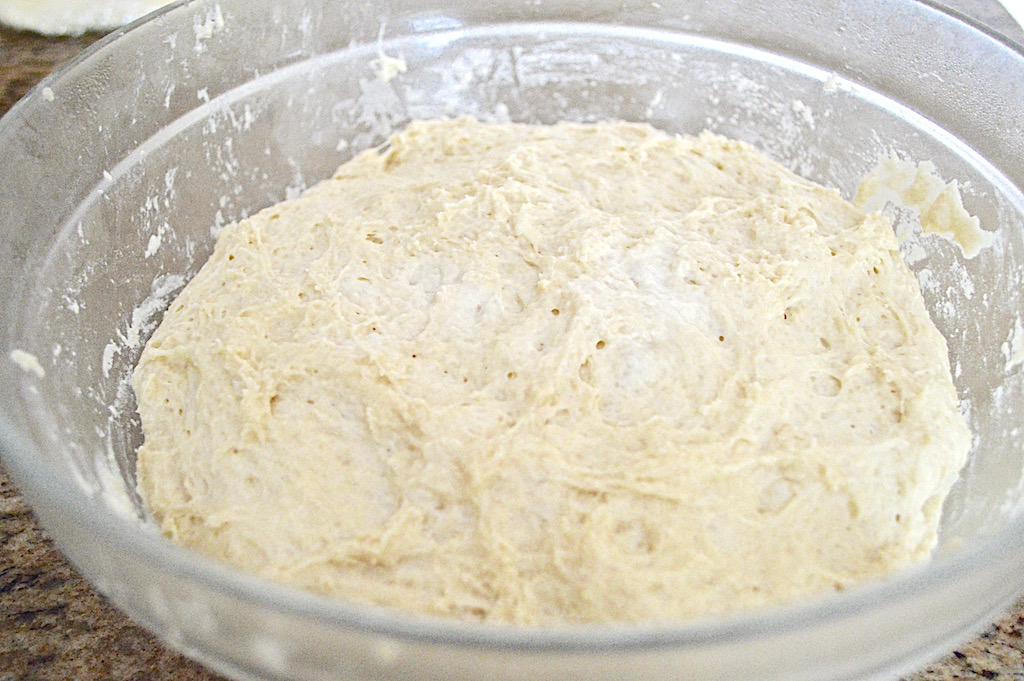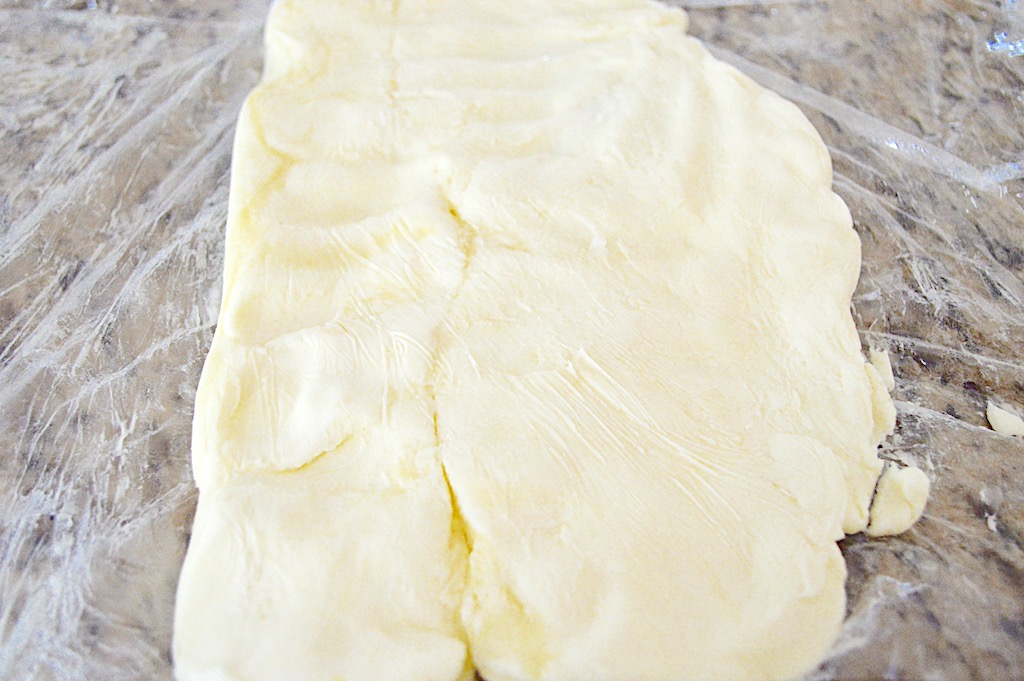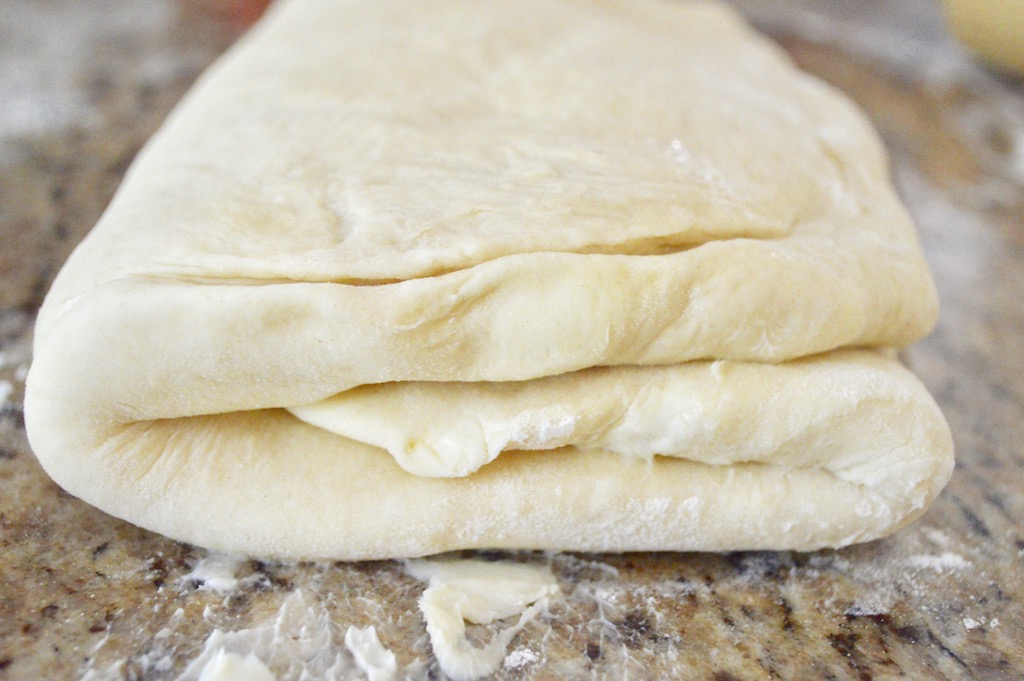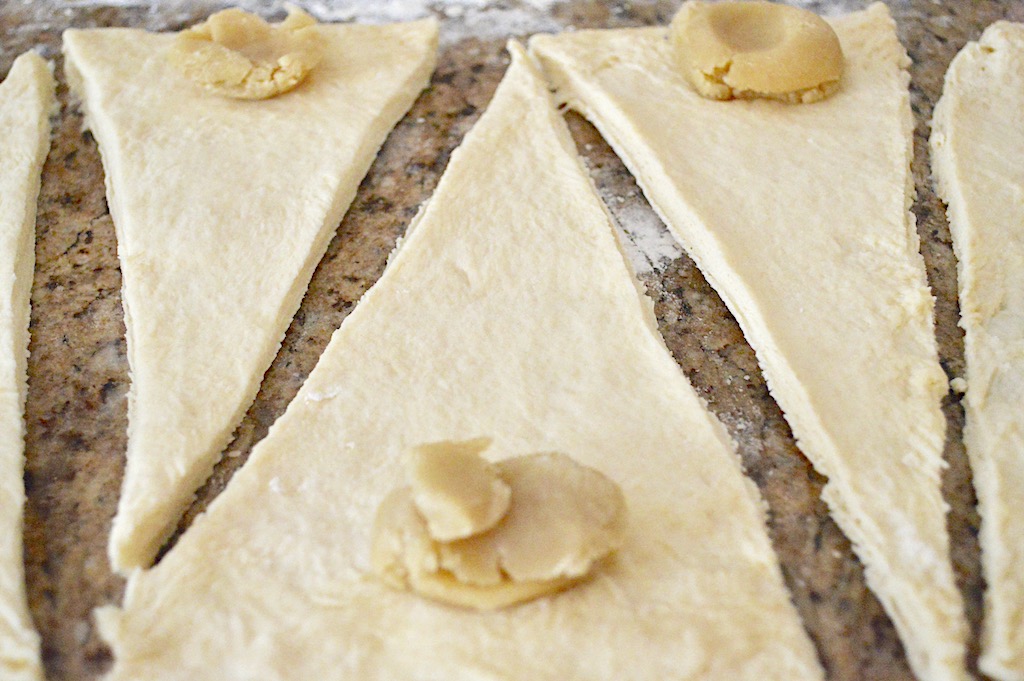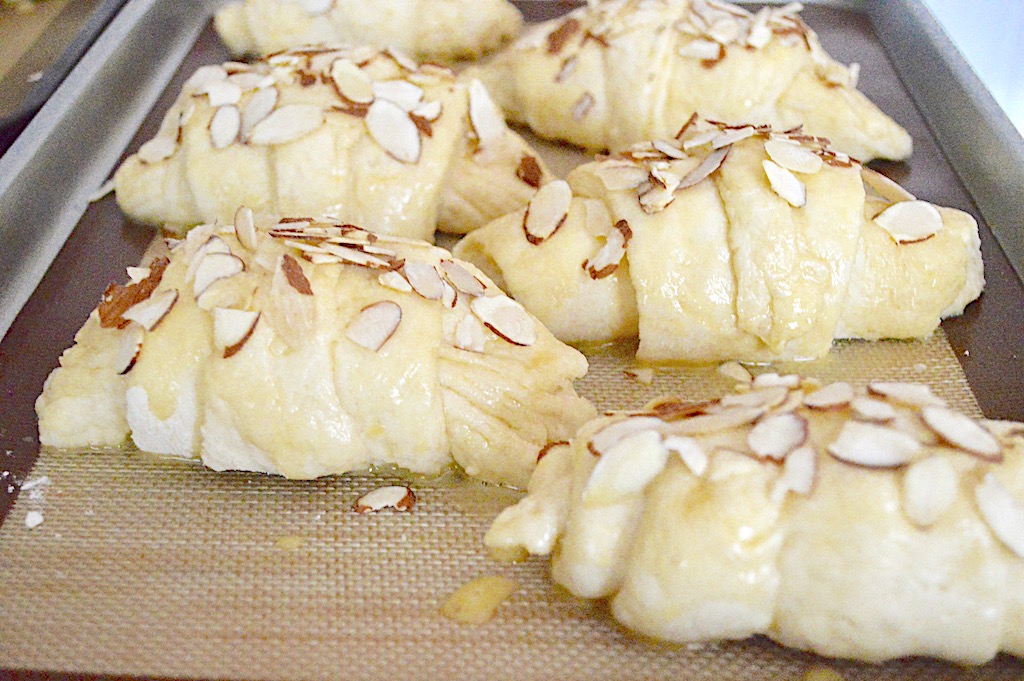 Oh my goodness, when they came out of the oven they smelled so heavenly and were perfectly golden and glorious. For a final touch I sprinkled lots of powdered sugar on top and then served them warm. They do keep well though for a couple of days if you put them in the toaster. These babies were a really fun baking project and it took me back to making them in school. Now all I need is a plane ticket to Paris because this is seriously making me miss it. xoxo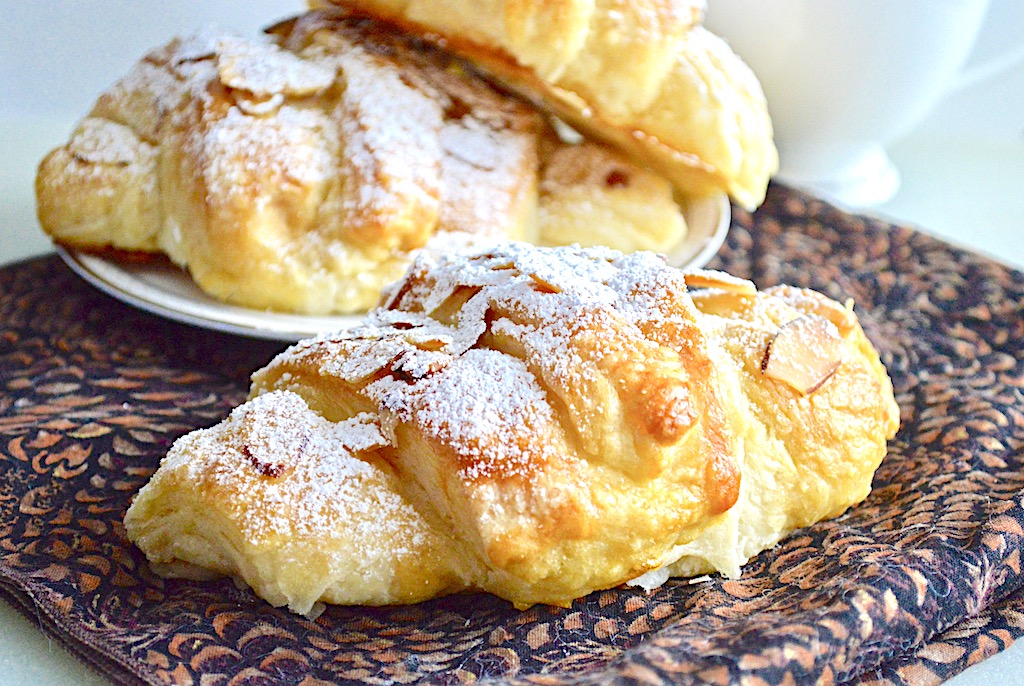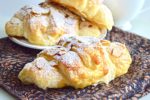 Homemade Almond Croissants
You can absolutely make your own flaky, buttery homemade almond croissants right at home and feel like you're at a Paris cafe!

Keyword:
Croissants, Homemade Almond Croissants
Ingredients
1 1/2

cups

milk

1

ounce

fresh refrigerated yeast

or 1/2 a block

10

ounces

bread flour

8

ounces

all-purpose flour

plus additional as needed

2 1/2

ounces

granulated sugar

1 1/2

teaspoons

salt

2 1/2

sticks

butter

slightly softened enough to mold

12

tablespoons

almond paste

1

whole

egg

1/4

teaspoon

almond extract

1

dash

water

sliced almonds

as needed for sprinkling on the croissants

powdered sugar

as needed for sprinkling on top
Instructions
First, the dough part needs at least 8 hours or up to overnight to rise and ferment properly. Heat the milk in a microwave safe bowl for about 90 seconds to get it to the perfect temperature for the yeast. Crumble the fresh yeast into it and let it bloom in the milk for 5 minutes. While the yeast works, measure out with a kitchen scale and whisk together the two flours, sugar and salt in a large mixing bowl. Then whisk the yeast into the milk to make sure it is dissolved. Pour the yeasty milk into the dry ingredients and stir it all together thoroughly with a big, sturdy spoon until it comes together into a gorgeous ball of dough. Cover it with plastic wrap and set it in the refrigerator to ferment and rise for at least 8 hours. I find it's best to make it the night before.

Once you make the dough, you can also form the butter slab. Lay out a big piece of plastic wrap and lightly flour it. Lay out the butter on one half of it and flour the top of the butter as well. Bring the other half of plastic over the top and lightly press the butter out with your hands into a thin rectangle in between the plastic. Put it in the refrigerator to become solid again and it will be ready when the dough is! When the dough is ready it is time for the elbow grease. Punch it down and turn it out onto a well floured, clean surface. Roll it out into a big rectangle at least double the size of your butter slab. Place the butter slab in the middle of it on an angle and then fold the sides of the dough over the butter so that the slab is completely enveloped in the dough.

Roll the dough out a little thinner to work the butter into the dough, then fold it into thirds like a letter. Flatten it out and roll it out again into a large rectangle, then fold it into thirds again. Flatten it out again and wrap the dough in plastic. Let it rest in the refrigerator for 2 hours. This counts as two turns, which is the most important part of laminating the dough into those flaky layers. When the 2 hours is up, repeat the process again of doing two turns with rolling out the dough, folding it, rolling it out again and folding it again. Refrigerate it and let it rest again for 2 hours. This will start to take some real elbow grease and lots of bench flour since you are starting to form some serious layers.

When that final 2 hours is up, punch down the dough and cut it in half. Set one half back in the refrigerator while you work with the first half and get out two sheet trays. Line the sheet trays with silicone mats or parchment. Take that first half and roll it out into a rectangle that measures about 10 x 18 inches. Cut that rectangle into 6 big triangles by making diagonal cuts along the length of the rectangle to form the triangles. Place a tablespoon of almond paste at the wide base of each triangle. Then roll each one up tightly from the base to the pointy end, pulling gently on it as you roll it so that it is tightly rolled. Place them staggered on one of the baking sheets. Repeat this whole process with the other half of dough and fill the other baking sheet. Let them sit and rise at room temperature for an hour.

When the hour is up, pre-heat the oven to 350. Whisk the egg, almond extract and water together in a bowl and brush it really generously on each formed croissant. Sprinkle each croissant with lots of sliced almonds and lightly press them in so that they stick to the egg wash. Bake the croissants for 30-40 minutes, until they are completely golden and crisp. Let them cool a bit and then sprinkle each of them with powdered sugar. Serve warm with great coffee and enjoy!
Nutrition Facts
Homemade Almond Croissants
Amount Per Serving (1 croissant)
Calories 435
Calories from Fat 217
% Daily Value*
Fat 24.1g37%
Cholesterol 67mg22%
Sodium 448mg19%
Potassium 120mg3%
Carbohydrates 45.9g15%
Protein 8.7g17%
Calcium 50mg5%
Iron 2.2mg12%
* Percent Daily Values are based on a 2000 calorie diet.