Flatbread has since time immemorial been cheap food that just tastes great. It comes from many different cultures but it's generally agreed that the region of the planet where it originates from is the Middle East. However, countries like Greece, Italy, Spain, and Turkey are well known for making fantastic flatbread. For a long time, the humble flatbread was ignored by most people. You can't blame anyone for this since new styles of bread came out onto the market for the masses in every food store such as focaccia, garlic baguettes, bruschetta, sourdough loaves, tiger rolls and so much more. However there's one thing you can't do with all those other breads. Flatbread can be cooked on an open flame and flat surface relatively quickly. In about 3 or 5 minutes, your flatbread can be ready to eat.
Greek style

Greek style is a lot like the Italian style of flatbread. However Greek flatbread or 'pita' is a bit simpler and easier to understand. Check out this recipe of a simple olive oil flatbread that is made for wraps. All you need is salt and Greek olive oil. Yes, Greek olive oil, not Italian. Greek olive oil is a bit fruitier and not as sharp in flavor as it's more for a background texture. Greek flatbread is almost always filled with something else. Mint and fresh yogurt chicken is quite popular, along with some grilled mediterranean vegetables like peppers, courgettes and red onion. Herby pork sausage is also filled into the flatbread wrap, along with some thyme and rosemary herbs.
Spanish style

The Spanish eat their flatbread along with their tapas. It's often used to ferry the rice onto the plate and to be eaten as a side dish. The best known and most loved recipe is called Coca Recapte. It's a flatbread that is again, cooked with olive oil. Spanish or Greek olive oil is best as the oil is again to be background flavor only. On top of the flatbread there is eggplant, red capsicum i.e. sweet red bell peppers, heaps of black olives, basil, oregano, tomatoes and both red and white onion. Pierce the base of the flatbread with a fork so all the juices from the vegetables can be soaked into the dough along with the olive oil.

Middle East Style

Flatbread is one of the most popular street foods in the Middle East, besides pita bread and kebabs. However, Middle Eastern flatbread is cooked over an open flame usually. A paste of herbs such as za'atar condiment by Zesty Z is used most often as the only flavoring as it has multiple different herbs. It's made of wild thyme, oregano, sumac salt and crucially sesame seeds. This paste is all you need on the flatbread, you can even skip the olive oil if you want.
Flatbread is cheap but incredibly versatile. You can have almost any kind of topping you want. It cooks very quickly and you can have it as a main dish or side. I hope you try out these three different styles that all taste unique and represent different cultures! xoxo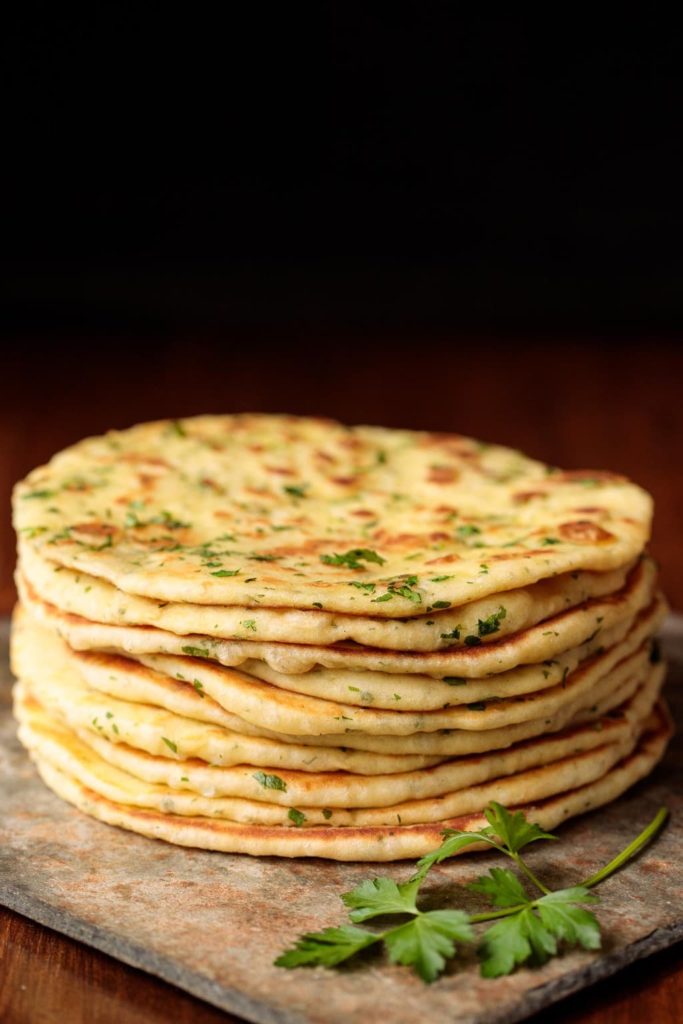 This was a contributed post