My big brother Ted got really lucky when he married my sister-in-law Stefania. Not only is she an absolutely incredible woman that I adore, but her family is just so wonderful too. Her mother Giovanna is an opera singer from Italy. I'll never forget the goosebumps I got when she sang at their wedding. She also happens to be ridiculously talented in the kitchen. When my own wedding to Marc came around years later, Giovanna completely blew me away with the sweetest surprise. She sent a beautiful note, a gorgeous pasta bowl, and her recipe for her favorite five nut pesto sauce. I had never had a pesto sauce like this before. It was also really easy and quick to get on the table. I tossed it with my favorite gluten-free fusilli, so this five nut pesto sauce easily became a vegetarian and gluten-free meal!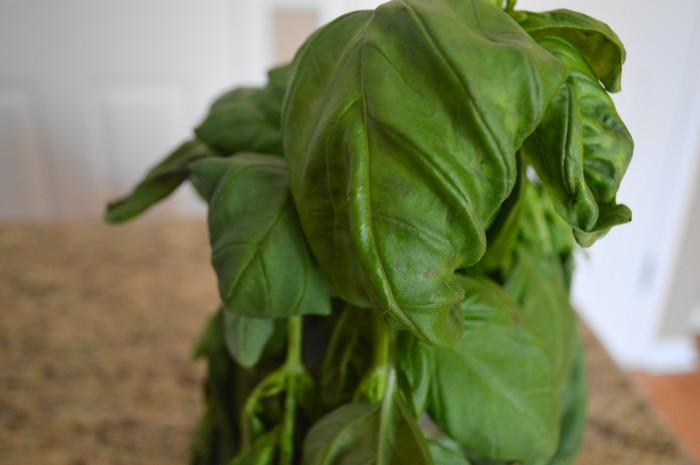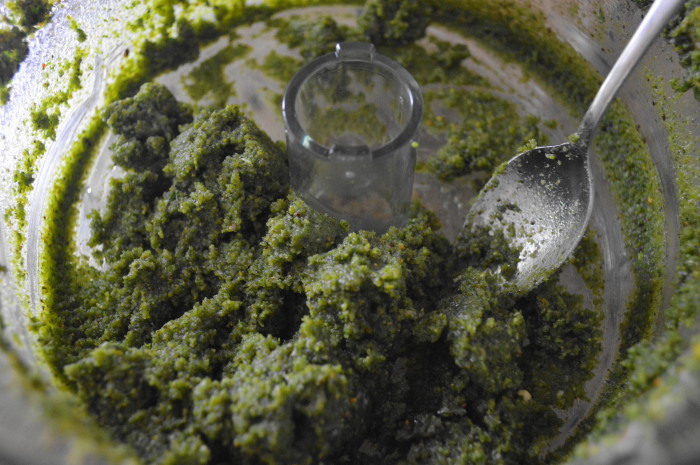 I also quickly cooked a pound of pasta and just tossed it with the sauce. The whole dish came together in 20 minutes! I served it in the big, pretty bowl Giovanna gave us family style with lots of extra pecorino romano cheese to sprinkle on top. This five nut pesto sauce was such a special recipe from an even more special lady. It's pretty great having extended family like Giovanna!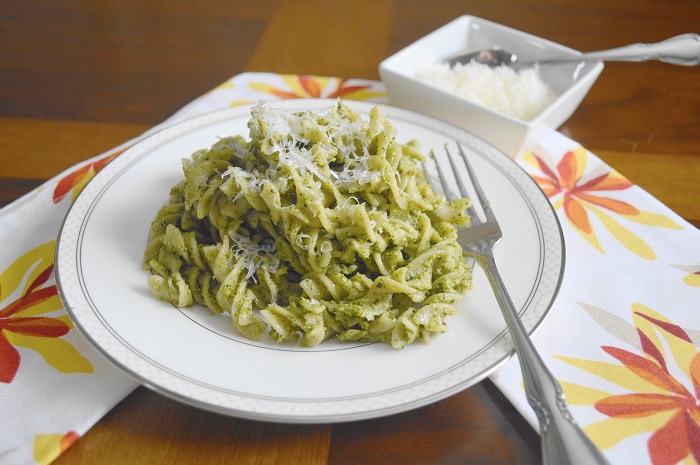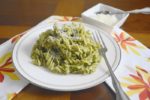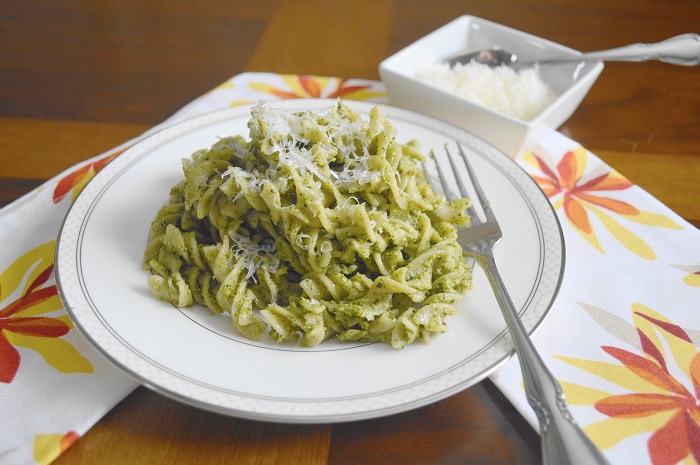 Giovanna's Five Nut Pesto Sauce
Ingredients
1

pound

short pasta

like fusilli or penne

1

cup

fresh basil

packed

1/4

cup

chopped almonds

1/4

cup

shelled pistachios

1/4

cup

pine nuts

1/4

cup

chopped walnuts

1/4

cup

chopped hazelnuts

3

cloves

garlic

peeled

1/4

cup

fresh parsley

packed

1/4

cup

freshly grated parmesan cheese

1/4

cup

freshly grated pecorino romano cheese

plus additional for sprinkling on top

1

pinch

salt

1

pinch

freshly ground black pepper

1/2

cup

olive oil

plus additional as needed
Instructions
Get a large pot of water on the stove to boil and salt it generously. Cook the pasta in it until tender for about 8-10 minutes. While the water comes to a boil and the pasta cooks, make the easy pesto sauce. Combine the basil, almonds, pistachios, pine nuts, walnuts, hazelnuts, garlic, parsley, two cheeses, salt and pepper in the bowl of a food processor. Pulse it all together until it is finely ground. Slowly pour in the olive oil until it becomes a creamy paste. If it is too thick, pulse in more olive oil until it is to your desired consistency.

The pasta should be done at this point. Drain it and transfer it to a large, pretty pasta bowl. Toss it with the pesto sauce thoroughly. Serve it immediately family style with additional grated pecorino romano cheese to sprinkle on top! Enjoy!
SaveSave