It's pretty much a given that there are pancakes in our house every weekend. I love making them and my wonderful hubby sure loves to eat them! I'm always trying to invent new and interesting ways to prepare them. They don't necessarily have to be sweet, which means there are endless possibilities! I've rounded up the 10 amazing recipes I've done so far so that you always have delicious weekend brunch plans in one place. These are all a hit here! One trick that I love is to make the batters the night before when I can. Not only does it make the mornings easier, it lets the batter rest. That means fluffy, tender yumminess. Here are the recipes in no particular order!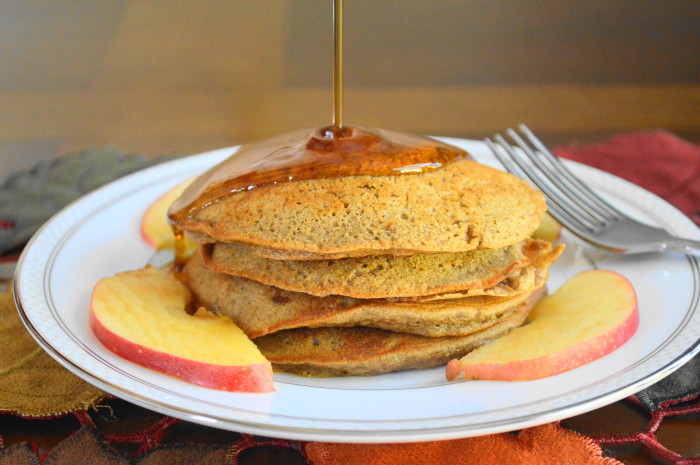 These spiced apple sauce pancakes are so warmly spiced and flavorful from the apple sauce.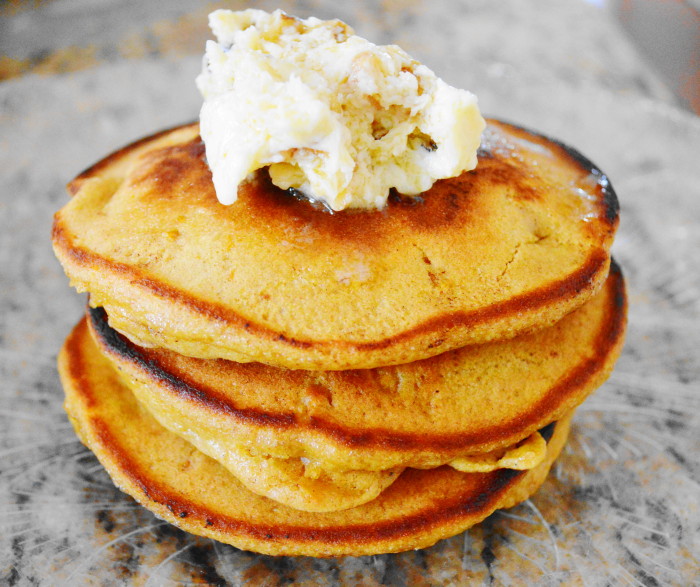 Sweet potato pancakes with walnut honey butter is my favorite breakfast in Disney World. I loved re-creating them at home!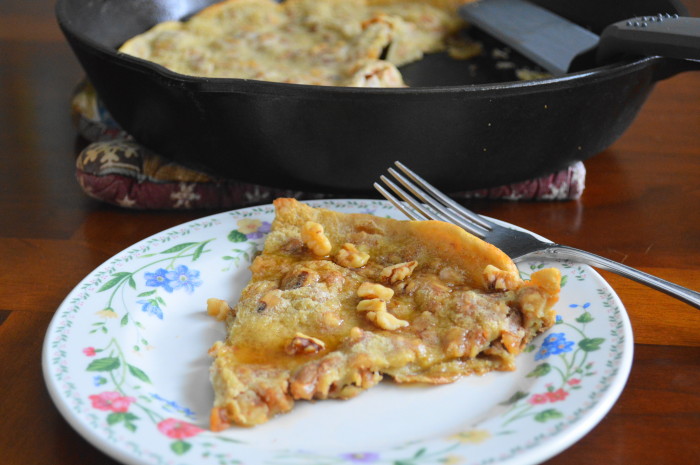 I loved that this maple walnut Dutch baby could just go in the oven. No babysitting a griddle for this one!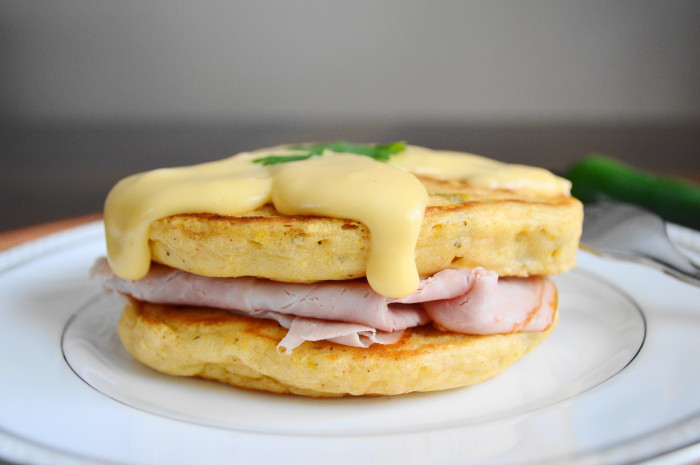 These incredible chili corn cake ham sandwiches used super fluffy, savory chili corn cakes as the bread. The cheddar sauce really sends it over the top!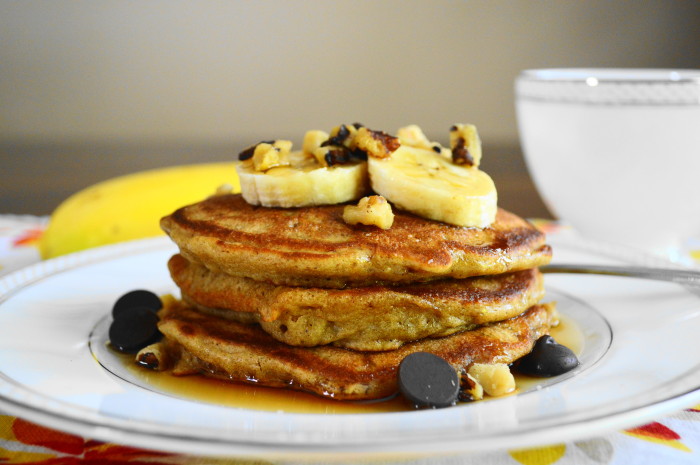 These banana chocolate chip pancakes were inspired by my favorite breakfast that my brother-in-law makes! He is truly the flap jack master in my family.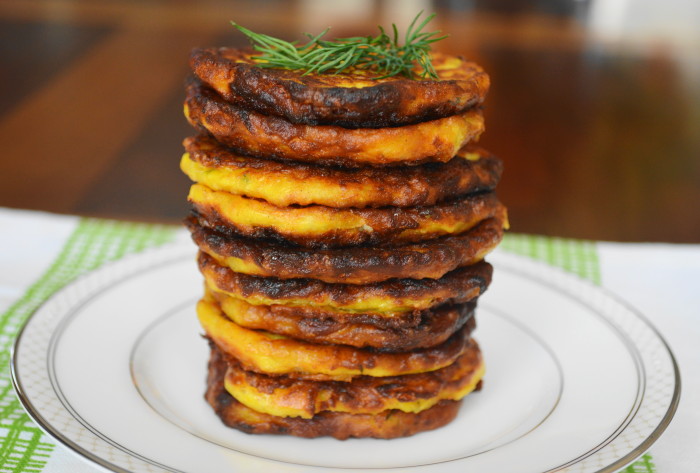 These babies can work for breakfast, as an app or a side dish! Amazing curried zucchini pancakes are simple and scrumptious.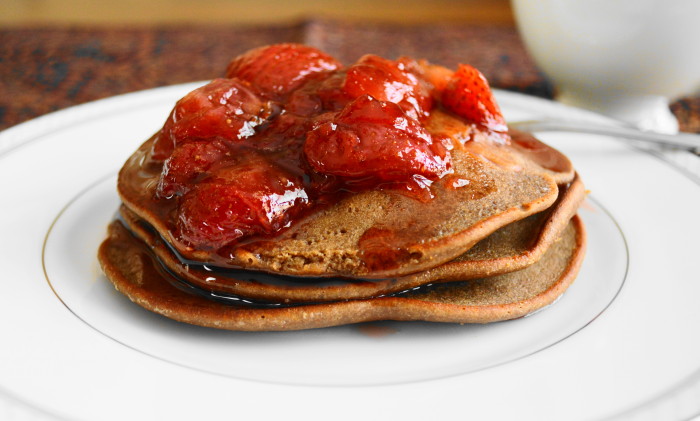 No one will ever have to know that these chocolate strawberry almond pancakes are made with quinoa flour, almond milk and almond butter because they taste so decadent.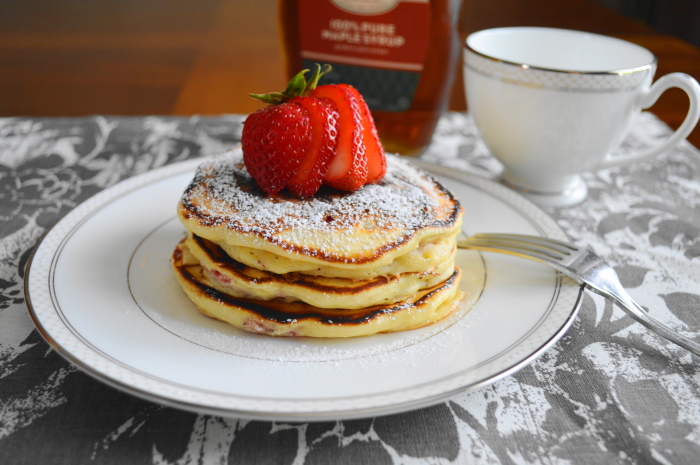 Strawberry lemon ricotta pancakes are like fresh little clouds in the mouth!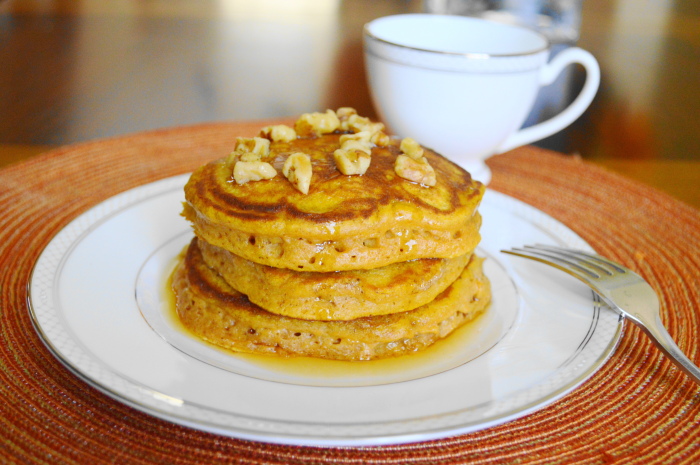 My obsession for all things pumpkin in the Fall definitely went into these incredible, warmly spiced pumpkin pancakes.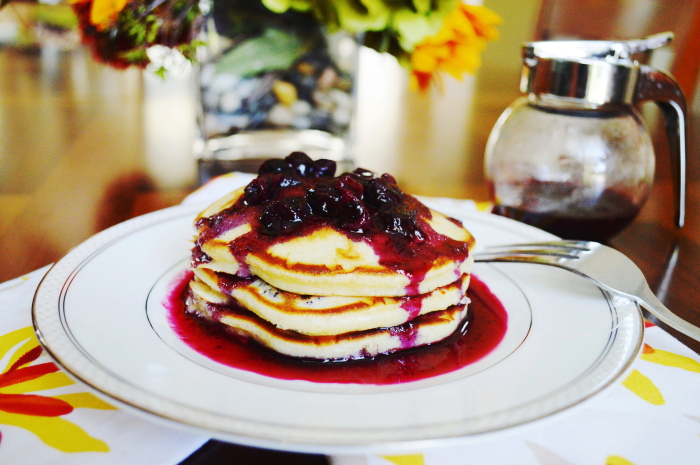 Last, but certainly not least, are my blueberry mascarpone pancakes. These were my first big hit on this website and are still the number one post to this day.