My husband Marc goes on house calls as a geriatric physical therapist for a living, so he gets to meet so many incredible people. Since I cook an insane amount of food for two people during recipe testing, I often send the leftovers with him to give to his patients so that they don't have to cook. One of his patients shares my passion for food and wanted to send some food back in return for what I sent. She gave us a container of this amazing cream of zucchini soup along with the recipe. Marc and I loved it so much that I tried making it myself!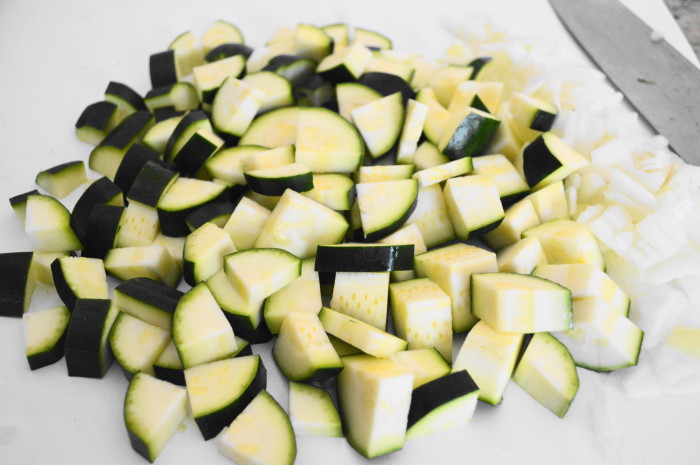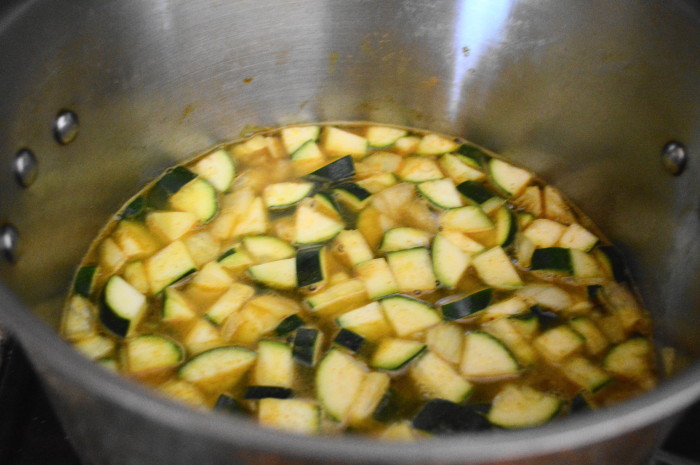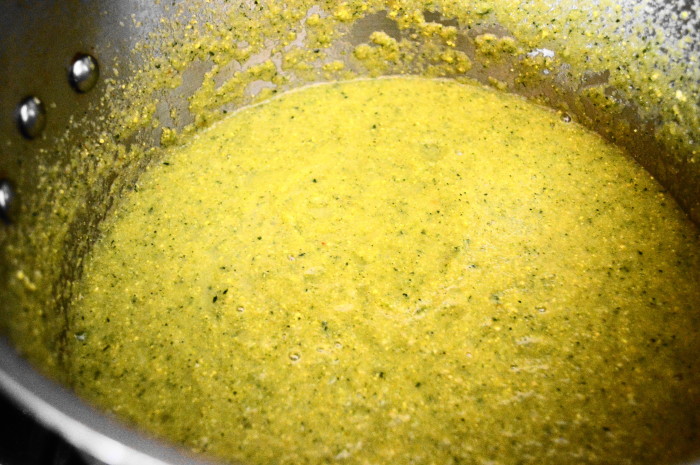 What I love so much about this soup is that it's wonderful cold or hot. The curry powder gave so much flavor and enhanced the flavor of the zucchini. The creamy texture was amazing with some crunchy crackers or croutons on top. Best of all, it was just so wonderful getting this recipe from an extraordinary woman. I loved connecting with her through food even though I have never met her! Enjoy, friends! xo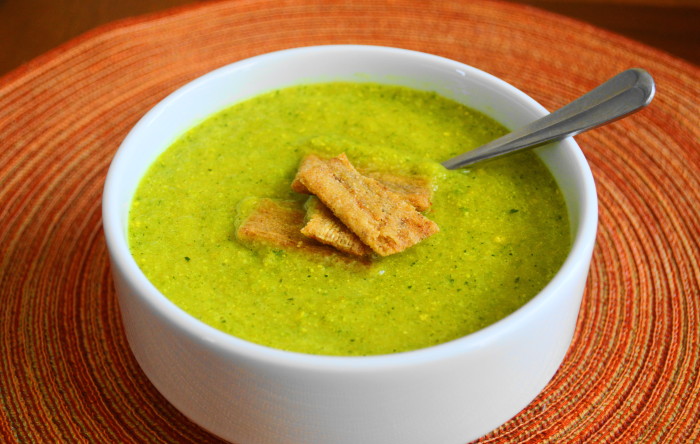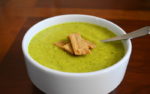 Cream of Zucchini Soup
Ingredients
1

tablespoon

butter

1

pound

zucchini

(about 3 small zucchini) chopped

1/2

an

onion

peeled and chopped

1

pinch

salt

1

pinch

crushed red pepper

1 1/4

teaspoons

curry powder

1 1/2

cups

chicken stock

3/4

cup

Greek yogurt

crackers or croutons

as needed for garnish
Instructions
Heat the butter in a large pot over medium high heat. Add the zucchini and onion and let them soften for about 2-3 minutes. While they soften stir in the salt, crushed red pepper and curry powder. Pour in the chicken stock and allow the mixture to simmer for 10-12 minutes. This will get the zucchini completely tender and flavorful!

When the time is up and the zucchini is completely tender, take the pot off of the heat. Stir in the Greek yogurt to make it creamy. Then use an immersion blender to make the soup completely smooth. This can also be done by transferring the hot soup (carefully!) into a blender as well.

The soup can be served hot immediately at this point in pretty bowls with crackers in it. It can also be sealed in a container and refrigerated for up to a couple of days and served cold on a hot day. Enjoy!
SaveSave