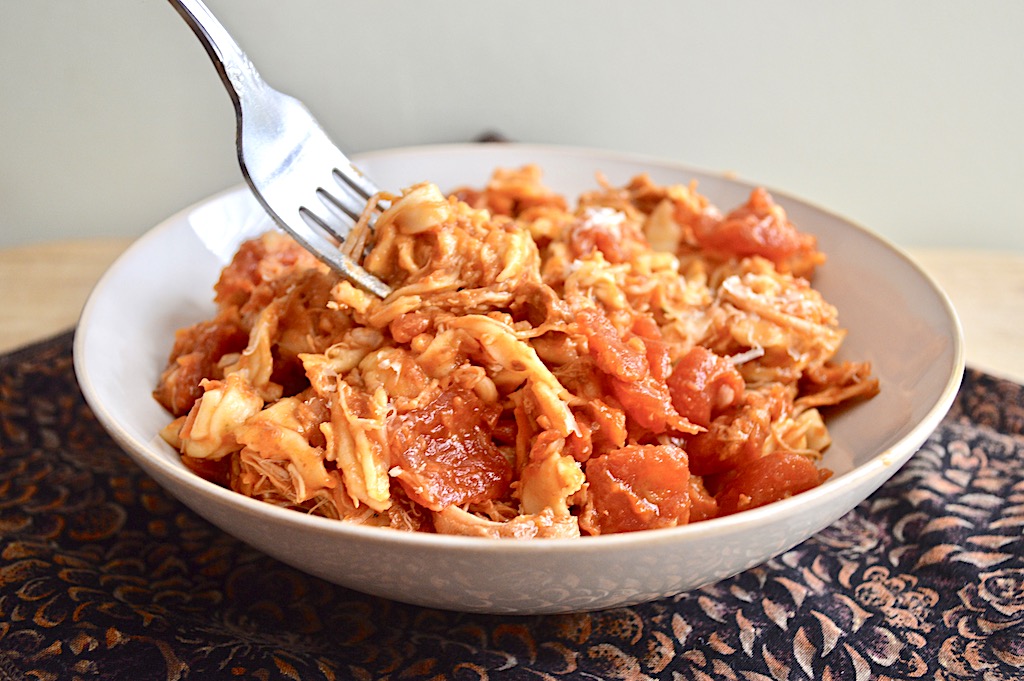 Lately I've been experimenting a lot with vegan baking and other recipes that are normally outside my usual wheelhouse. This time I decided to go back to my roots with some good old classic Italian comfort. My Nana Lulu would make beef ragu with fresh pasta so often for Sunday supper. I put my own spin on it by using chicken thighs instead for an absolutely gorgeous chicken ragu served over my handmade herb fettuccine! It takes time but I promise it is such a fun way to spend a Sunday that is totally doable. I will say though that special equipment is required. I use my beloved KitchenAid Stand Mixer with my pasta roller attachment and fettuccine cutter attachment. The roller and cutter come as a set along with a spaghetti cutter and I love them so much for making pasta. You can purchase both items through the affiliate links I provided! Best of all, I make a small commission with each purchase to help keep the blog going.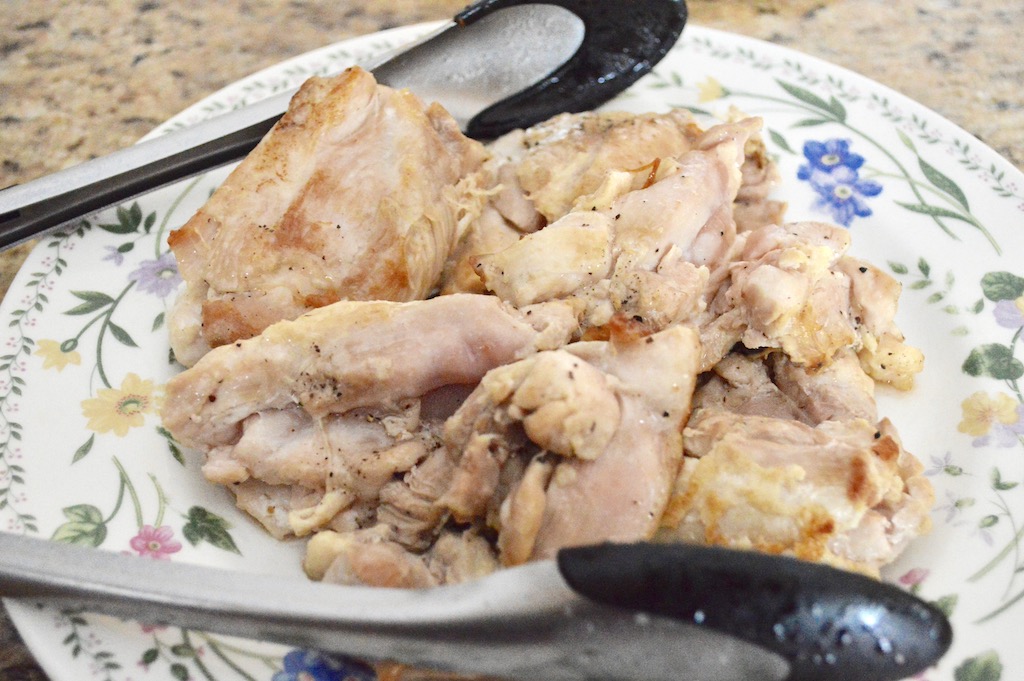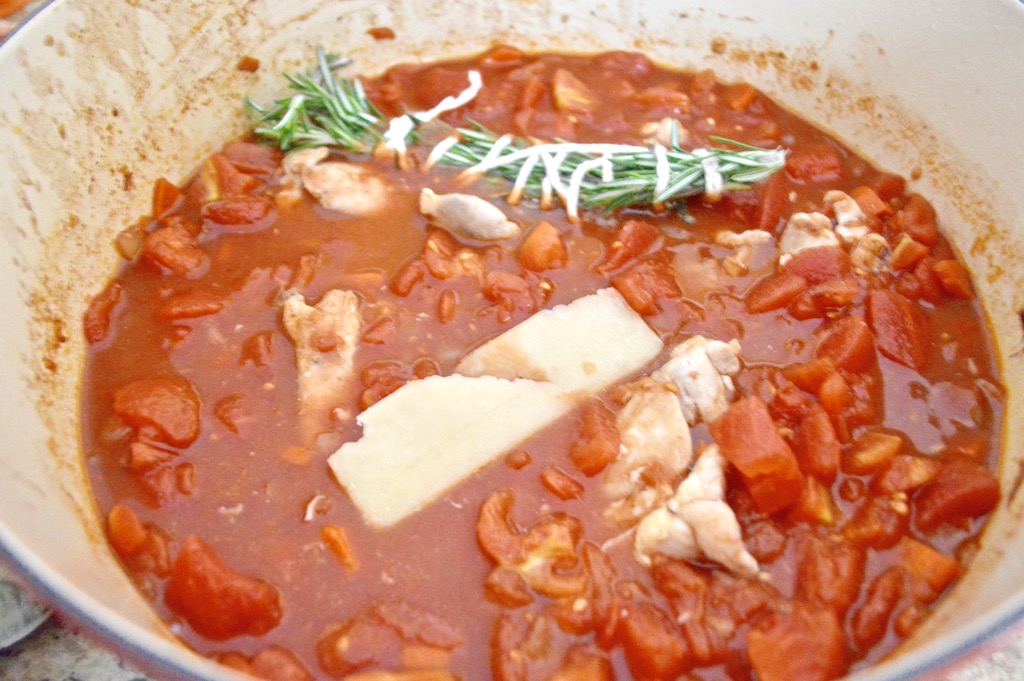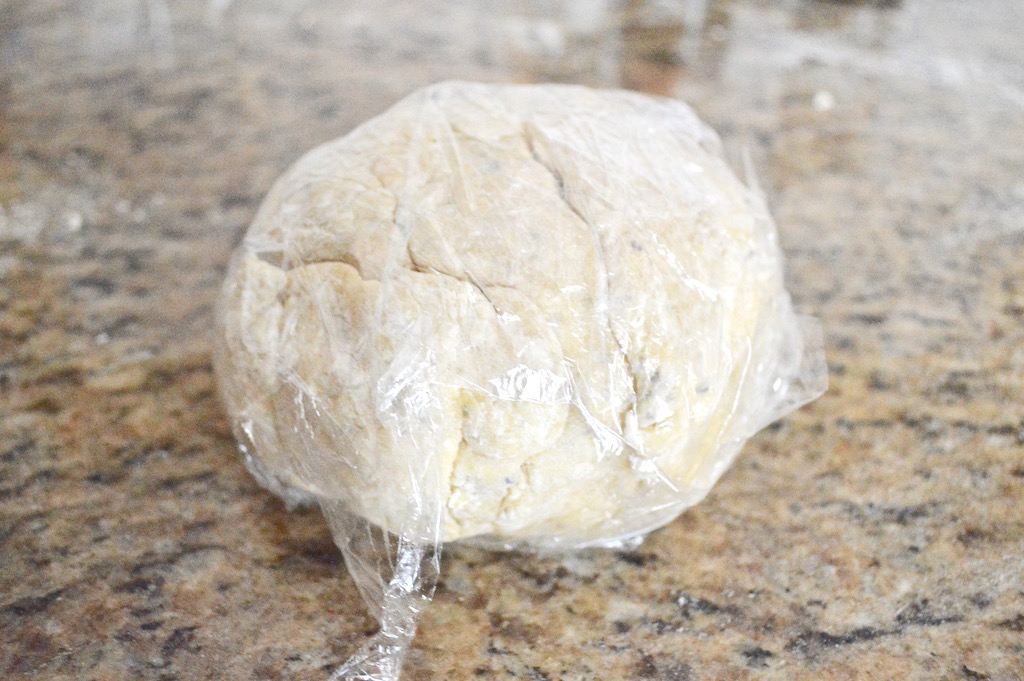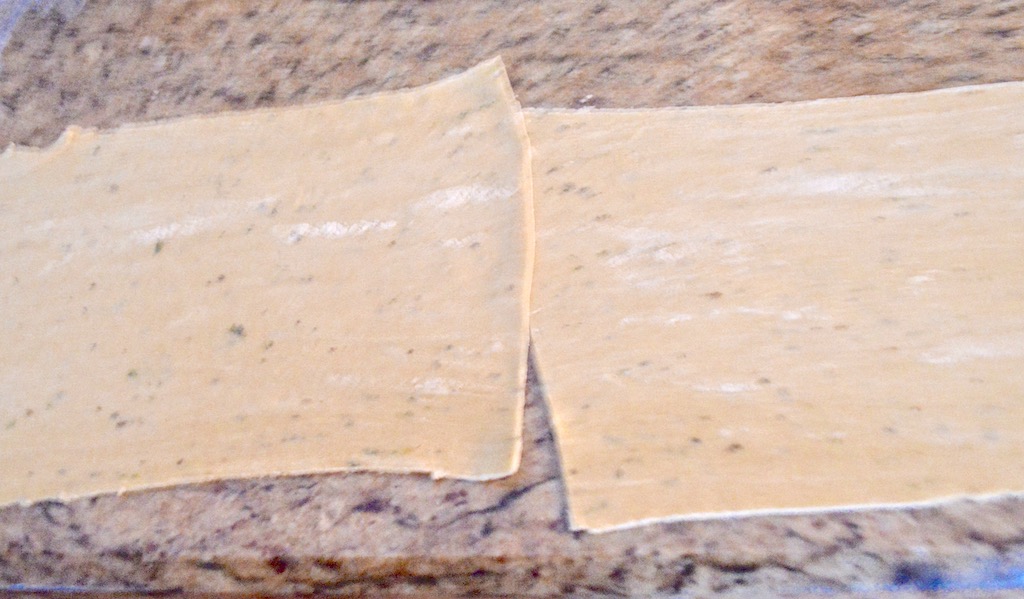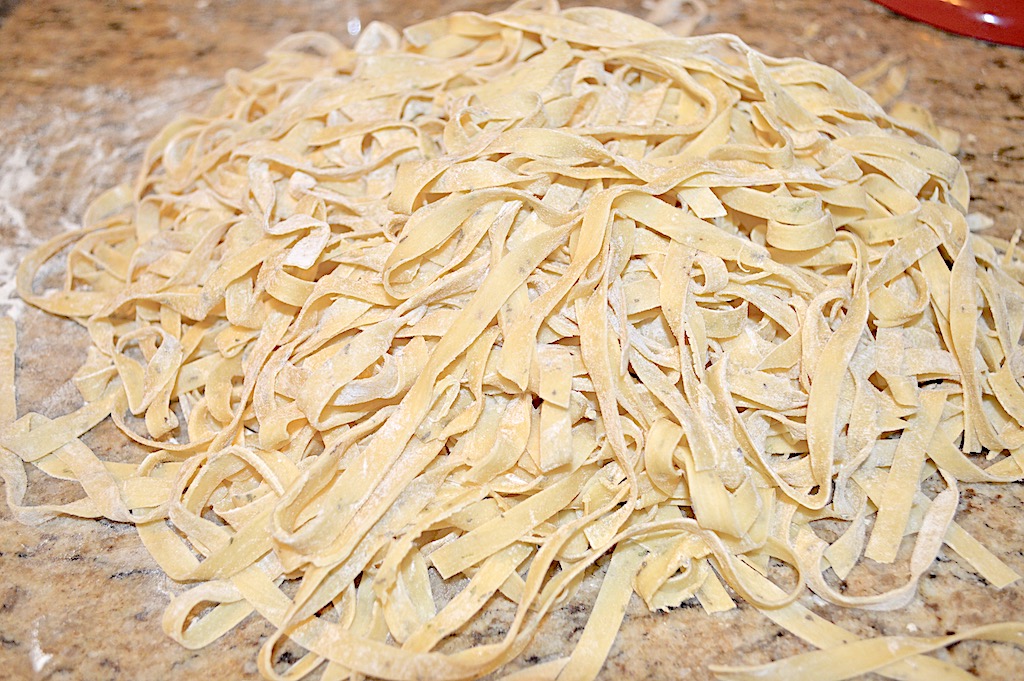 I just boiled that pasta for a couple of minutes, then tossed it right into the pot with the sauce. Oh my goodness, it was right back to Sunday supper at my Nana's. The way the smell of the ragu permeated the whole house, the fresh pasta making, the wine and laughs with Marc. It was wonderful. Hope you all enjoy it too and take on this fun project! xoxo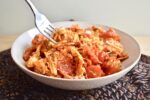 Chicken Ragu over Handmade Herb Fettuccine
This chicken ragu is so flavorful with the chicken fall apart tender in a gorgeous tomato sauce, served over handmade pasta!

Keyword:
Chicken, Chicken Ragu over Handmade Herb Fettuccine, Pasta
Ingredients
FOR THE RAGU
1

dash

olive oil

1/2

a

lemon

juiced

1.5

pounds

boneless skinless chicken thighs

salt

as needed

black pepper

as needed

1

whole

onion

peeled and diced small

2

whole

carrots

peeled and diced small

4

cloves

roasted garlic

mashed *see note, make this ahead

1

tablespoon

tomato paste

1

cup

red wine

2

cans

diced tomatoes

28 ounces each

1

rind

from a wedge of parmesan cheese

1

bunch

fresh rosemary

2

whole

bay leaves
FOR THE PASTA
22

ounces

all-purpose flour

plus additional as needed

6

whole

eggs

2

pinches

salt

1/2

teaspoon

dried basil

1/2

teaspoon

dried tarragon

1/2

teaspoon

dried parsley

freshly grated parmesan cheese

for topping
Instructions
First, get the ragu going since it needs to cook for a good long while. Heat the olive oil and lemon juice in a dutch oven over medium high heat. Season the chicken thighs generously with salt and pepper on both sides, then brown them in the pot for 4-5 minutes on each side. Remove them to a plate. Add the onion, carrots and roasted garlic and let them get fragrant for about 5 minutes. Stir in the tomato paste and let it cook for another minute or two. Then pour in the red wine and let it cook off for a couple of minutes. Finally, add in the diced tomatoes and stir everything together well. Return the chicken to the pan and add the parmesan rind. Take the rosemary and bay leaves and tie them up in a tight bundle with kitchen twine and submerge it in the sauce too. Let it come to a boil, then cover the pot. Reduce it to a simmer and let it cook for 4 hours.

While it cooks you can take your sweet time making the pasta. This is a fantastic Sunday dinner project. Form the flour into a large well with deep enough sides to hold the eggs. Crack the eggs into the center and also add the salt and dried herbs. Use a fork to whip up the eggs while incorporating the flour at the same time until you have a dough start to form and the eggs aren't runny. Then use your clean hands to bring it all together into a dough ball and knead it for 5 minutes to make sure it is all well incorporated. It will start to fight back and give you a workout! Wrap the dough in plastic and let it sit for an hour. This lets the gluten completely relax for tender pasta.

When the hour is up, cut the dough into quarters. Set up a stand mixer with the pasta roller attachment. Take the first quarter and use a rolling pin to flatten it out enough to fit through the roller. Turn the roller on and set it to 1. Put the quarter through once, then fold it into thirds like an envelope. Roll it out again and put it through again on 1. Then set it to 3 and put it through once. It will be really long at this point, so cut the quarter in half. Put each half through on 3 once more, then set it to 5. Finally, put each half through on 5. You will have two long, lovely sheets now. Repeat that process all over again with the remaining quarters of dough to get 8 sheets of dough total.

Switch the attachment to the fettuccine cutter. Cut each sheet of dough in half and put them through the cutter to get a lovely pile of fettuccine. Dust the pile generously with flour so that it doesn't all stick and toss it all to make sure it is lightly coated. Cover the fettuccine with a towel until you are ready to cook it. When the ragu is almost done, get a large pot of water on to boil for the pasta. Then take the lid off the ragu and use two forks to shred the chicken. It should mostly fall apart just on its own. Remove the herb bundle. Salt the boiling pasta water generously, then cook the fettuccine in it for just 2-3 minutes, until tender. Reserve 1/3 cup of the salty, starchy cooking water and stir it into the sauce. Then drain the pasta and toss it in with sauce too. Thoroughly stir it all together, then serve immediately with more parmesan on top! Enjoy!!
Recipe Notes
*To roast garlic, cut the top off to reveal the tops of the cloves. Drizzle the top with olive oil and a sprinkle of salt, then wrap it in foil. Roast it in a 350 oven for an hour, then refrigerate it and use it as needed! It keeps for a long time.
Nutrition Facts
Chicken Ragu over Handmade Herb Fettuccine
Amount Per Serving (1 bowl)
Calories 623
Calories from Fat 95
% Daily Value*
Fat 10.6g16%
Cholesterol 245mg82%
Sodium 611mg27%
Potassium 240mg7%
Carbohydrates 87.1g29%
Protein 36.1g72%
Calcium 40mg4%
Iron 6.1mg34%
* Percent Daily Values are based on a 2000 calorie diet.