Bagels are a serious business here in the NY/NJ area. If they're not done right, a bagel shop won't succeed since there are dozens of other places close enough that do make them right. It is a firm belief here that it's the water that makes our bagels so distinct and wonderful. The attitude in the water gives them the perfect texture, ha! Marc and I are very lucky that there is an amazing bagel shop very close to our house called Bagels and Beyond. We love going there to have a leisurely breakfast sandwich and coffee on Sundays. It is also perfectly situated on the way to our train station if we want to grab breakfast on the go on our way somewhere!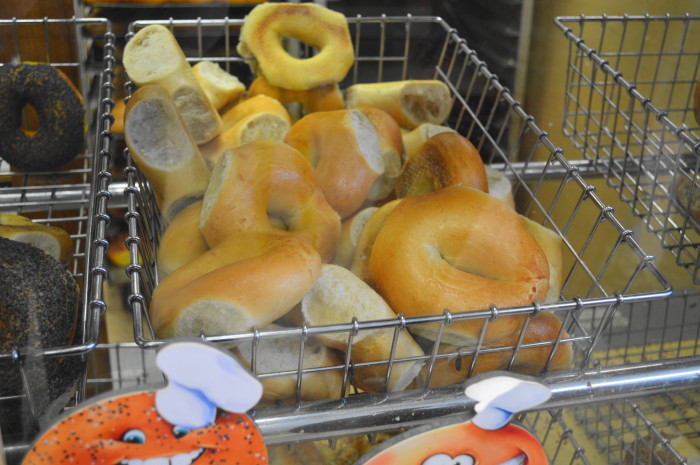 The bagels there are exactly what they should be. They have a slight crunch on the outside with an amazingly soft, chewy interior. There are also so many darn flavors to choose from at Bagels and Beyond. They have everything from plain, to jalapeno cheddar with a great kick, to sweet blueberry bagels. Then there are the countless options for dressing them up. The cream cheeses are to die for with so many flavors! This being a NJ place there are also the sandwich options of eggs, cheese, sausage, bacon and that quintessential Jersey meat, pork roll.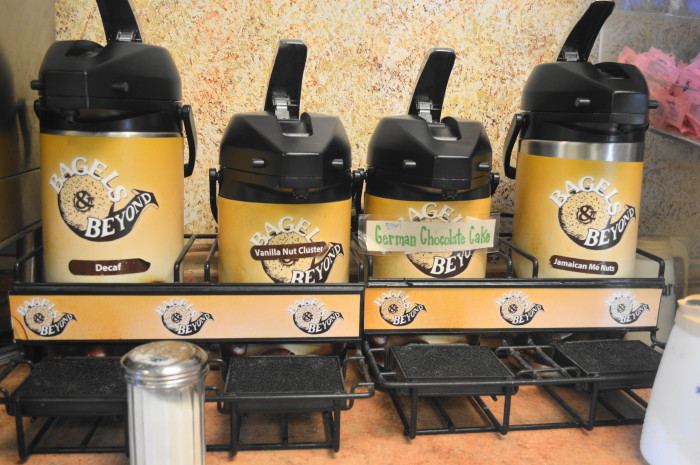 Now I make a decent pot of coffee, but they brew really exceptional coffee at Bagels and Beyond. I've actually been looking on websites like Full Moon Cafe since I want to buy a new coffee machine. I'll have to save up for a bit first though! I've had incredible blueberry coffee there, and I love the German Chocolate Cake flavor I had last time. Jamaica Me Nuts is a mainstay and I usually like to play mixologist and mingle it with other flavors. Pairing that coffee with a meaty breakfast sandwich is my idea of heaven.
There really is nothing like an amazing bagel joint. Having Bagels and Beyond close by has definitely made me fall even more in love with the area we moved to over 2 years ago! You can check out their website at http://bagelsandbeyond.net/ and find them on Facebook here. There are several locations so if you're in NJ be sure to check them out!