When Marc and I received a juicer as a wedding gift over two years ago, it was a game changer. With all of the amazing produce here in the Garden State, a whole new world of juicing possibilities opened up! Our friend bought the Best Juicer in India for Home Use and they love using their juicer as much as us! They're great machines. Now it's time for a confession. I'm not really a huge fan of raw vegetables at all. I like them well cooked and soft. So juicing became another way for me to get my vegetables without having to cook them or eat them raw. After trying many combinations, this version of veggie fruit juice became my favorite! It was an amazing mixture of apples, carrots, celery, tomato and spinach.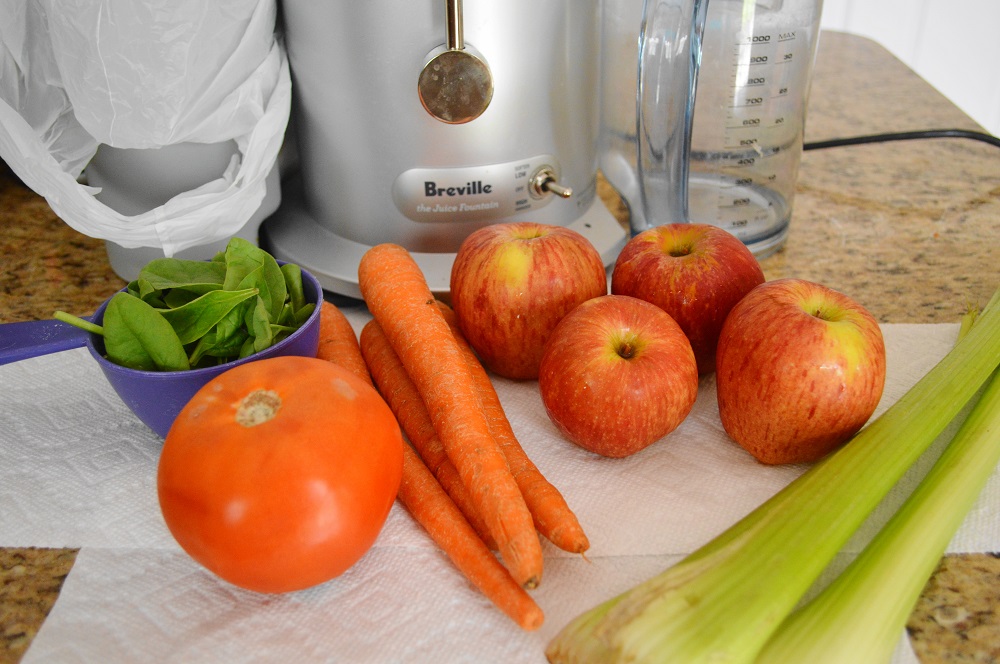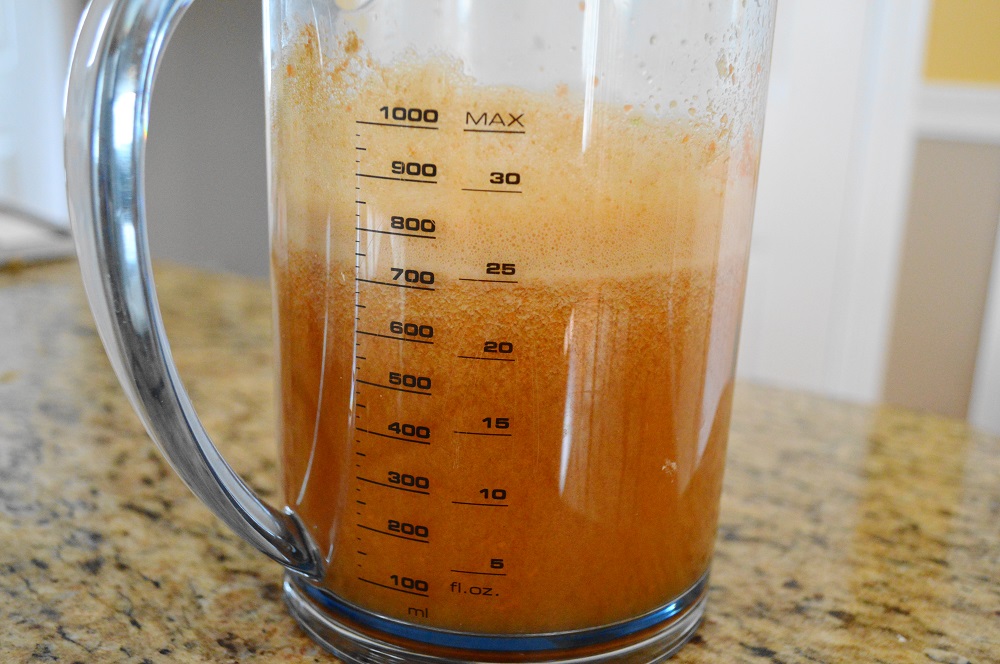 This amount made enough to fill two glasses for Marc and me. I always use a couple of ice cubes to chill it and make it really refreshing. Oh my goodness, this veggie fruit juice really helps me recover from a workout. If I have it in the morning, it gives me that boost to have a productive day. Juices are also a fantastic way to sneak in some extra vitamins and minerals. Did you know that juicing – swapping some of your meals for a healthy drink – is a popular way to lose weight and detox? There are plenty of ways to enjoy juicing, but if you're looking to do a juice cleanse Juice Buff can help. It's no surprise that a lot of people are turning to juicing as a fun way to feel refreshed but it's also important to do your homework. Between you and me though, if I have a juice, it makes me feel a little less guilty if I give into my sweet tooth and have a cookie later in the day. It's all about balance, ha! Cheers to a happy and healthy 2016 friends. xoxo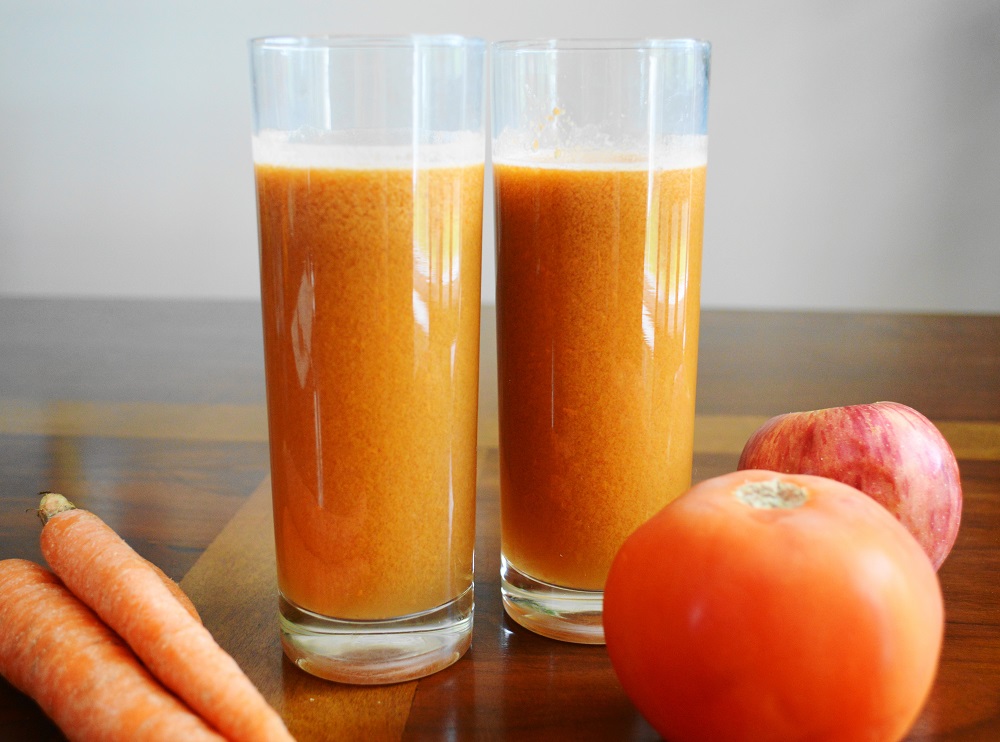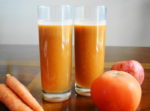 Veggie Fruit Juice
Ingredients
4

whole

apples

halved

4

whole

carrots

halved

3

stalks

celery

halved

1

whole

tomato

halved

1

cup

baby spinach

packed
Instructions
Set up a juicer and be sure to read the instructions to get the proper results. The produce may need to be cut smaller as needed. Put each piece of the produce through the juicer until it is all juiced together in the pitcher. Give it a big stir to make sure it's well combined, then serve over ice for a refreshing, invigorating drink! It will also keep in the refrigerator sealed for a couple of days.