My love of everything pumpkin really knows no bounds! I'm in charge of Thanksgiving dessert this year at my dad's, so I am working on my baking game since my favorite eating day of the whole year is just around the corner. This pumpkin cheesecake is such a decadent and fantastic alternative to the more traditional pumpkin pie. I love it because it doesn't need any work the day of, it can be made up to three days ahead of time and left alone until it is ready to be served.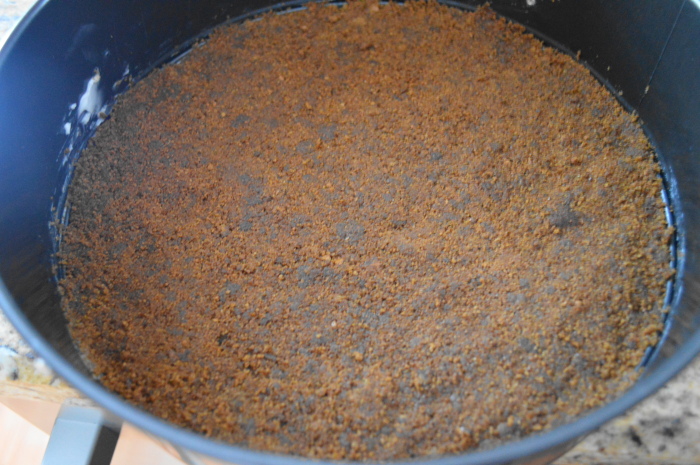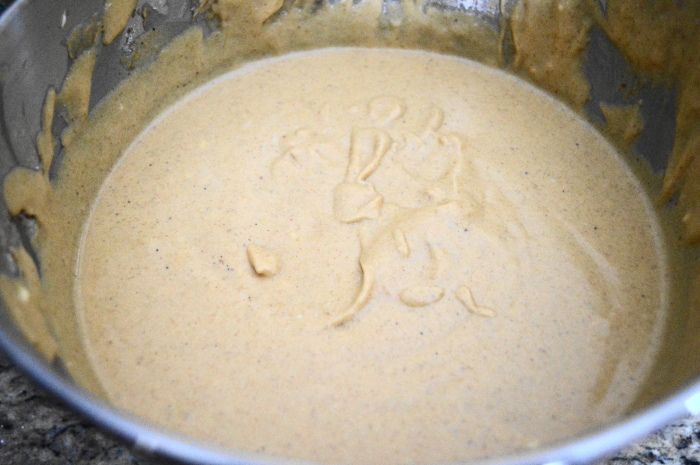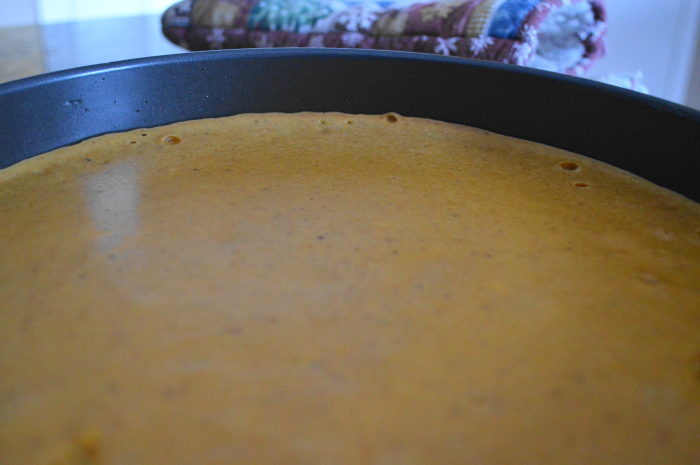 Before I released the pumpkin cheesecake from the pan, I let it cool for half an hour. Then it needed to chill for at least 3 hours before serving. It can be made up to 2 or 3 days ahead of time too! I still had leftover homemade salted caramel sauce in my refrigerator, so I decided to use it to top the pumpkin cheesecake when I was ready to serve. Jarred sauce works really well too, it's such an amazing topping for this dessert. Hope you all love this decadent, fall dessert! xoxo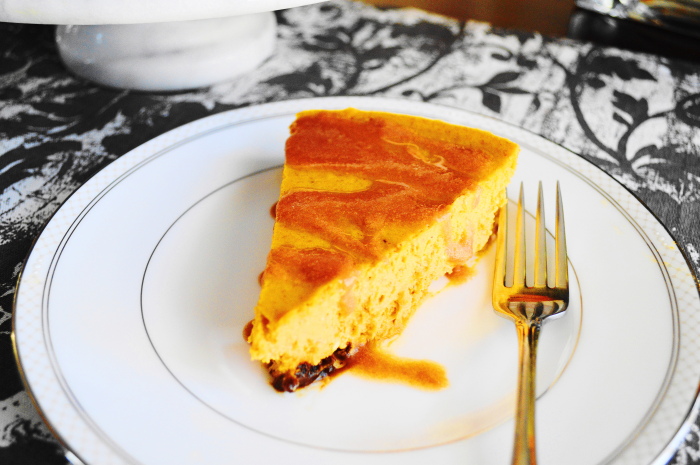 SaveSave
SaveSave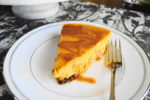 Pumpkin Cheesecake
Ingredients
For the crust
20

whole

ginger snap cookies

4

tablespoons

brown sugar

1

teaspoon

pumpkin pie spice

1/2

teaspoon

cinnamon

1/2

teaspoon

nutmeg

5

tablespoons

butter

melted, plus additional butter for greasing
For the pumpkin cheesecake
1

pound

cream cheese

softened to room temperature

1/2

pound

pumpkin cream cheese

softened to room temperature

1/4

cup

mascarpone cheese

softened to room temperature

1

can

pumpkin puree

15 oz size

1

cup

granulated sugar

1/2

cup

dark brown sugar

1

teaspoon

pumpkin pie spice

1/2

teaspoon

cinnamon

1/2

teaspoon

nutmeg

1/4

teaspoon

salt

1/2

teaspoon

vanilla extract

3

whole

eggs

1

whole

egg yolk

2

tablespoons

flour

salted caramel sauce

either homemade or jarred, as needed for topping
Instructions
Pre-heat the oven to 350 degrees. Take a 9 inch springform pan and grease the bottom of it liberally with butter or shortening. Either in a food processor or by hand in a ziplock bag with a rolling pin, crush the ginger snap cookies into a fine crumb.

Mix the ginger snap crumbs with the brown sugar, pumpkin pie spice, cinnamon, nutmeg and melted butter until it is like a uniform wet sand. Transfer the mixture to the prepared springform pan and press it very firmly into an even layer to form the crust. Bake the crust for 10 minutes to let it set. When it's done, take it out and set it aside. Reduce the oven heat to 325.

Meanwhile, prepare the luscious filling. In the bowl of a stand mixer fitted with the paddle attachment, beat together the cream cheeses, mascarpone cheese and pumpkin puree until they are thoroughly combined and fluffy. Add in the two sugars, pumpkin pie spice, cinnamon, nutmeg, salt and vanilla and let them get completely stirred in. The eggs and yolk get stirred in next, then finally the flour until it is a smooth batter.

Liberally grease the sides of the springform pan now with more butter so that the cheesecake doesn't stick to the sides. Transfer the batter into the prepared pan and put the pan on a sheet tray with a big lip. Put the tray in the oven, then carefully pour water into the tray around the sprinform pan. This keeps the top of the cheesecake from cracking. Let the cheesecake bake for about an hour and fifteen minutes, until cooked through and set.

When it's done, take it out and let the cake cool for about 10 minutes before releasing it from the springform pan. Let it cool for another 5-10 minutes before covering it and putting it in the refrigerator. Let the cheesecake chill for at least 3-4 hours before serving.

When you are ready to serve, cut the cheesecake into the desired sized pieces and drizzle each piece with prepared salted caramel sauce. Enjoy this decadent alternative to pumpkin pie!
SaveSave