I learned in my family early on to get as much use as possible out of an ingredient. My grandmothers would take their scraps of meat or vegetables and throw them into stocks or soups. Leftover rice became arancini and any broken spaghetti transformed into pasta fagioli. With that in mind, I decided to use the lobster tail shells from my lobster mac and cheese to make a gorgeous lobster infused cooking oil! It was such an easy way to get more use out of the yummy lobster my father-in-law gave us.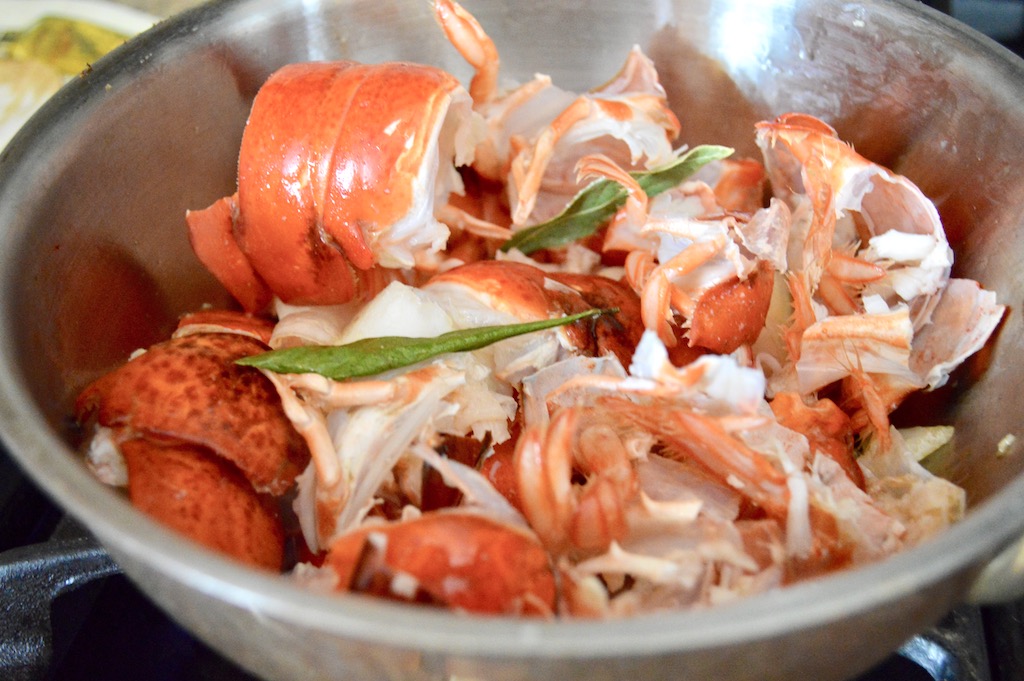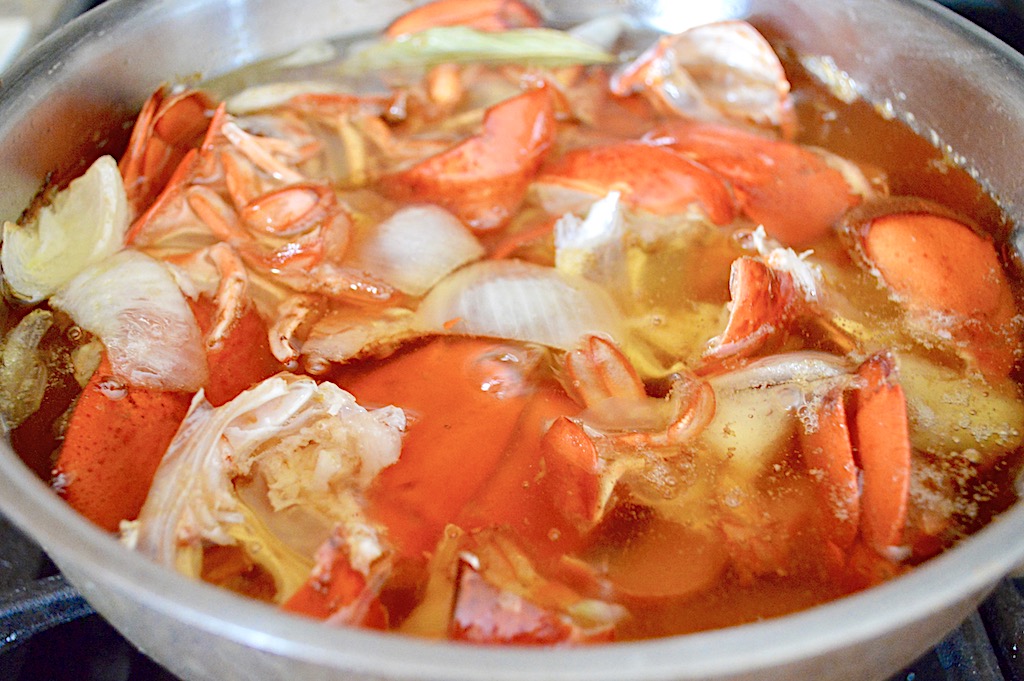 Once it it finished cooking, I strained the lobster infused cooking oil through a fine mesh strainer into a large mason jar. This recipe ended up yielding about a quart of this glorious stuff! The color became this amazing pinkish red that I loved. I could also taste the lobster and aromatics right away when I sampled it. Since it keeps well for about 2 weeks, I can't wait to use it in countless ways! I've already used it to make salad dressing and to cook scrambled eggs. It was such an easy and delicious way to really get the most out of that expensive, gorgeous lobster. I hope you all love this recipe! xoxo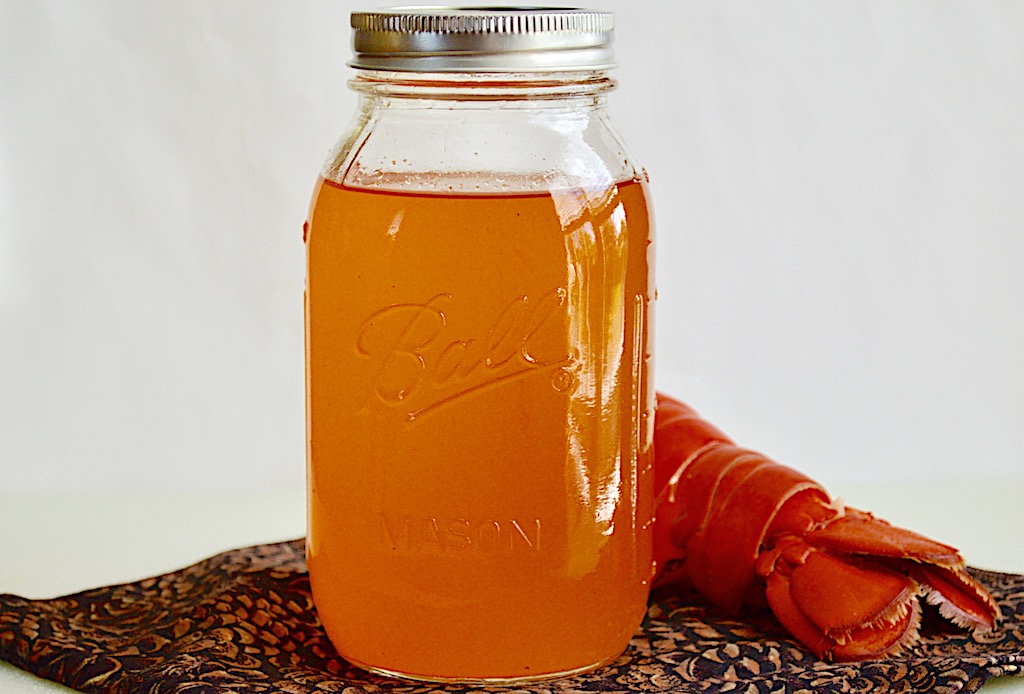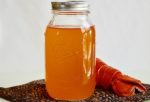 Lobster Infused Cooking Oil
Lobster infused cooking oil is such an easy and fantastic way to inject extra flavor into so many dishes! It's great for getting more use out of the shells.
Keyword:
Cooking Oil, Lobster Infused Cooking Oil
Ingredients
1

dash

olive oil

4

whole

lobster tail shells

2

cloves

garlic

1

whole

onion

quartered

2

whole

bay leaves

1

pinch

salt

4 1/2

cups

canola oil
Instructions
Take a large saucepan and heat the olive oil in it over medium high heat. Add the lobster shells, garlic, onion and bay leaves and let them get soft and fragrant for a couple of minutes. Season them with a big pinch of salt. Then pour in the canola oil and make sure the other ingredients are completely submerged in it. Let the oil come to a gentle boil, then turn the heat to low. Let the mixture simmer for an hour. Take it off the heat and let it cool for a couple of minutes, then pour it through a fine mesh strainer into a large, heat proof sealable container. Refrigerate it for up to 2 weeks to use in so many ways!
Nutrition Facts
Lobster Infused Cooking Oil
Amount Per Serving (2 tablespoons)
Calories 122
* Percent Daily Values are based on a 2000 calorie diet.
SaveSave