One of the many things I strive for in my cooking is to use everything and waste as little as possible. Any vegetable or meat scraps are great in stocks, and the same goes with fish bones and shells to make incredible seafood stocks! So when I had lots of shrimp tails left after removing them from shrimp I was cooking, I decided to make homemade shrimp stock from them. It was really easy to put make!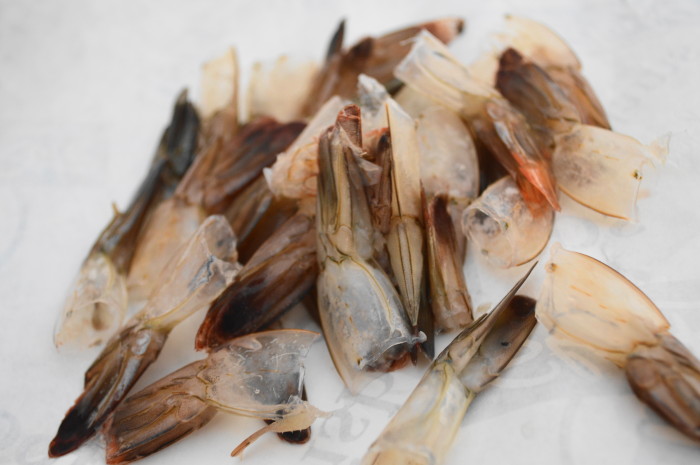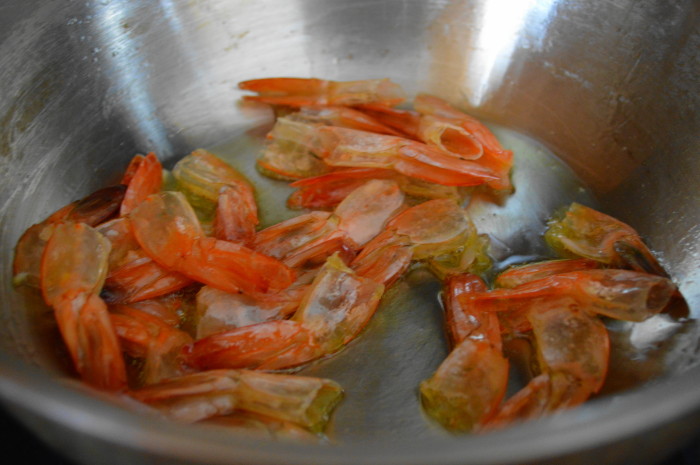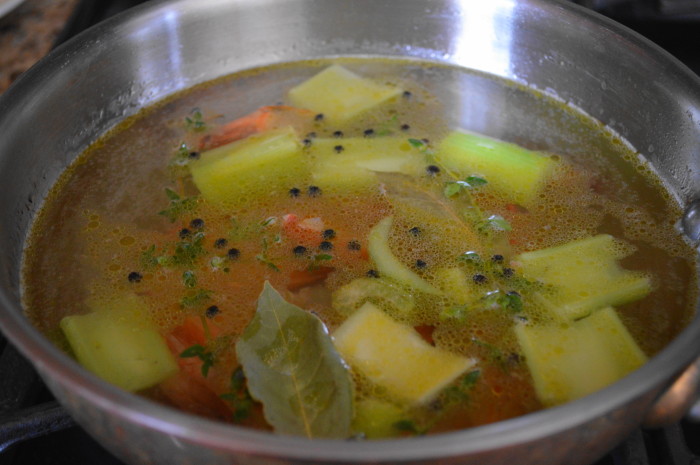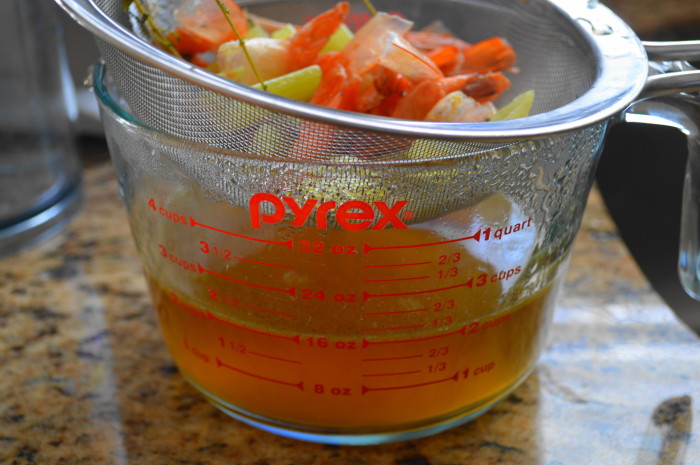 The shrimp tails and aromatics had served their delicious purpose, so I discarded them. That was all there was to it to make homemade shrimp stock! The possibilities were endless from there in so many soups, stews and other dishes. This recipe could have easily been doubled if I needed an entire quart, but two cups were enough for the yumminess I had in store. The principle would have stayed the same if I had lobster shells, whole shrimp shells, or fish bones. I used it in my incredible Moroccan surf and turf stew and it just made the dish. There is really nothing like homemade shrimp stock my friends. Enjoy the handy printable!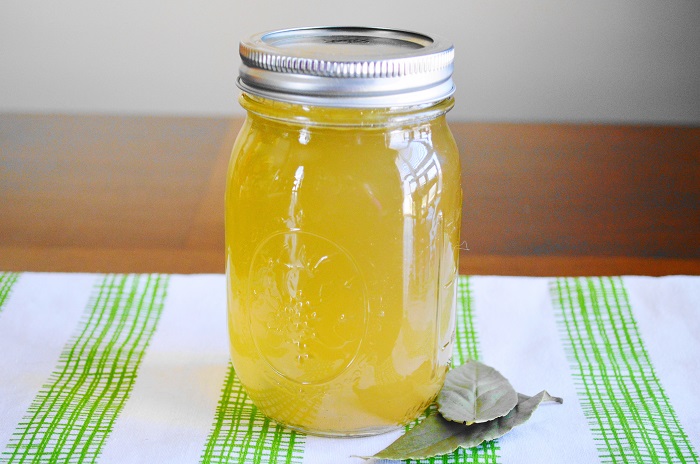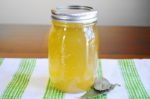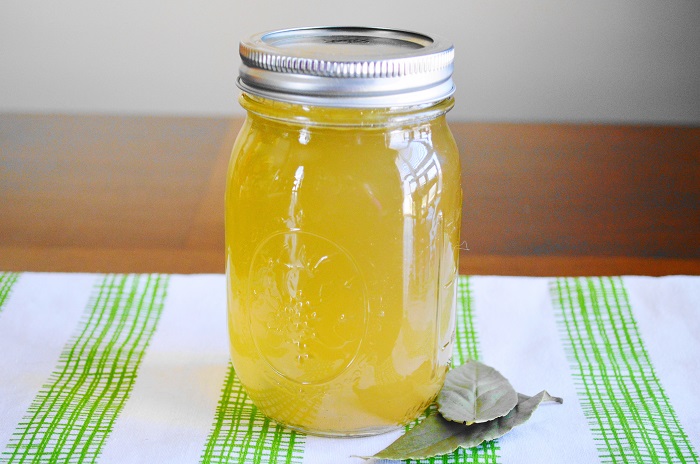 Homemade Shrimp Stock
Servings
:
2
cups of stock
Ingredients
1

dash

olive oil

20

whole

removed shrimp tails

the tails removed from 1 pound's worth of fresh shrimp

2

stalks

celery

trimmed and chopped into chunks

1

quart

water

1/2

teaspoon

whole black peppercorns

4

sprigs

fresh thyme

2

whole

bay leaves

1

pinch

salt

plus additional as needed to taste
Instructions
In a large sauce pan heat the olive oil over medium high heat. Cook the shrimp tails in the oil until they become pink for about 2 minutes. Add in the celery and allow it to get soft for another minute.

Pour in the water and also add the peppercorns, thyme sprigs, bay leaves and salt. Bring the mixture to a boil then reduce it to a low simmer. Allow the stock to simmer and meld for an hour.

When the hour is up, taste for salt and add more if desired. Then pour the mixture through a fine mesh strainer right into a heat proof container so that it is a gorgeous, clear liquid. After that it is ready to use in countless types of dishes! It will keep in the refrigerator sealed up for a few days.
SaveSave